If you're a student in the UK, then at the end of term two comes the relief of Easter break. Although many university students will be busy with end-of-term assignments and revision, as the weather gets sunnier and (hopefully!) drier, it's the perfect time to enjoy London and all the special events that are held at this time of year. Let's break down when Easter weekend is this year and run through our top 14 recommendations for your bank holidays!
When is Easter Weekend?
In 2023, the Easter weekend falls on the 7th-10th of April. Good Friday (7th) and Easter Monday (10th) are both bank holidays, so you get a nice long weekend to enjoy the spring festivities.
Traditional British Easter Celebrations
As a long-standing religious holiday, there are many more traditional ways to celebrate Easter and learn the meaning behind it. From church services, re-enactments, and Easter egg hunts, let's see what London has on offer:
 1. Watch The Wintershall Passion of Jesus
Completely free of charge, 100 Wintershall performers put on a re-enactment of the Passion of Jesus in Trafalgar Square on Good Friday. This realistic performance comes with a parental advisory but is a fantastic way to learn about the story of Easter and experience open-air theatre in the heart of London.
2. Go to an Easter Church Service
If you are a practising Christian or want to experience the spiritual side of Easter, then every church will be holding an Easter service on Easter Sunday. This will be a special service, usually a little longer than normal, that is based on the events of Easter. For something special, you can join the Easter services at Westminster Abbey.
3. Join an Easter Egg Hunt
Not just for kids, Easter egg hunts are a must for everyone! If you don't have the space or the energy to make your own, there are loads dotted around London that everyone will love. Try the iconic Lindt Bunny hunt at Hampton Court Palace – a fantastic way to experience this historic site.
Discover all of the National Trust Easter egg hunts to get your family outdoors this spring.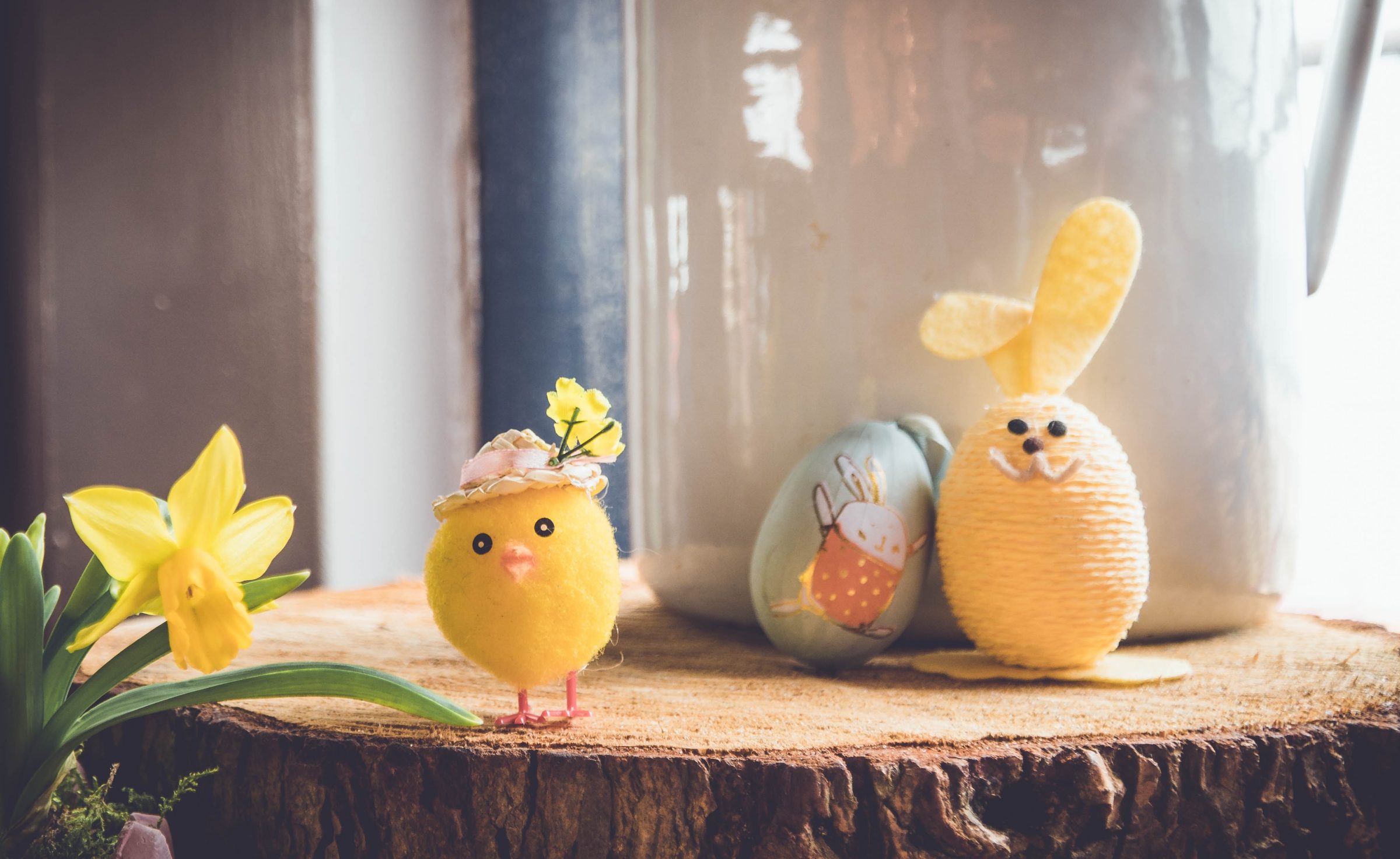 Student Easter Events in London
Looking for a bit more excitement? Us Brits never miss an opportunity to party on the bank holiday, and Easter comes around at the right time for sunny days and enjoying cocktails without worrying about getting up on Monday!
4. Hop in the Ballie Ballerson Ball Pit
Looking for something totally different? Ballie Ballerson is a cocktail bar in Shoreditch that has a ball pit with a million balls! This Easter, they're going all out for the entire long weekend with an Easter Extravaganza that includes 4 epic nights of chocolate vodka, confetti canons, and even prizes handed out by the Easter Bunny on Sunday night.
5. Slay at Bottomless Drag Brunch
On Easter Saturday, Skylight Peckham is hosting one of their famous bottomless drag brunches that guarantees an unmissable party with free-flowing drinks and hip-hop beats. Not a traditional Easter celebration but a perfect way to keep the party going over the long weekend!
6. Dance All Night at Café 1001
Fans of good music and dancing will be thrilled to know that the Brick Lane Easter Block Party at Café 1001 is back for another year. With DJs across genres from disco, soul, funk, and house, the party lasts from 4pm to 6am, so if you like a marathon night out, this is the one for you. Plus, Sleazy Pizza is catering to keep you fuelled until home time.
Easter Activities for Kids and Families
If you have children, then Easter can be a really magical time for them, especially in London. There is no shortage of wholesome family activities that kids (and adults!) of all ages can enjoy.
7. Follow The Superworm Trail at Kew Gardens
One of the most beloved spots in London, Kew Gardens always has a host of wonderful seasonal activities, and Easter is no exception. For 2023, they have a special trail inspired by Julia Donaldson's children's books that leads kids through the botanical garden and teaches them about plants and animals.
8. Easter Life Drawing at Fortnum & Mason
Every year, luxury department store Fortnum & Mason has an iconic Easter display that is one of the must-see things in London. In 2023, they're doing something special. The new restaurant in Piccadilly will host a life drawing class for children – expect to meet adorable fluffy bunnies and guinea pigs and then get creative making your own masterpieces. Afterwards, we highly recommend visiting Fortnum's chocolate and sweet department for some Easter treats!
9. Take Part in The Horniman Spring Fair
The Horniman Museum and Gardens in Forest Hill offers a huge collection of historical artefacts and natural wonders and makes for a wonderful day out. On Saturday 8th April, they host the Horniman Spring Fair, which includes tons of fun activities such as arts and crafts, circus performers, live music, animal walks, and food stalls.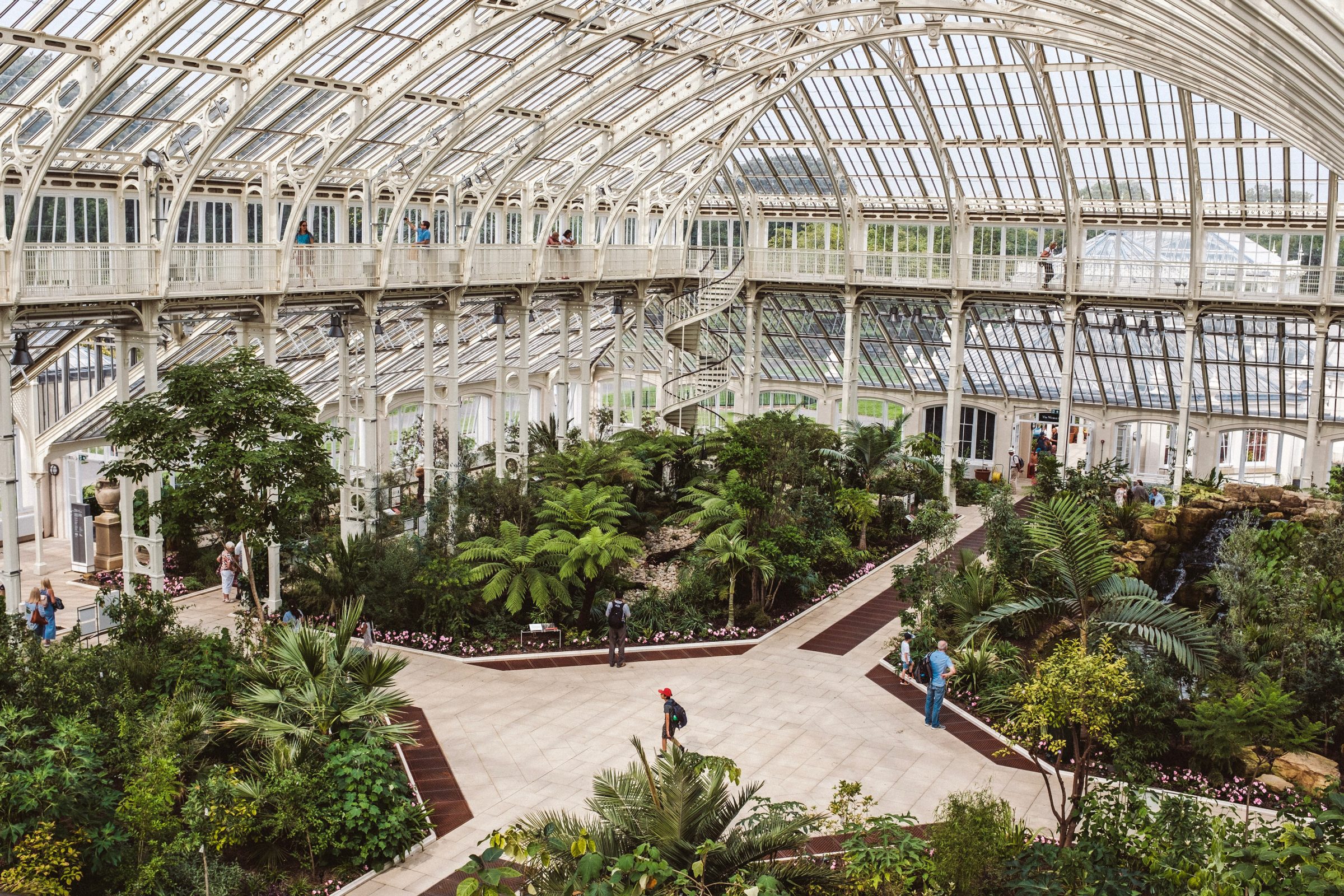 The Best Places To Eat Over Easter Weekend
Don't fancy cooking? The bank holiday weekend is a great excuse to eat out and spoil yourself with some proper good food. London is one of the best places in the world for food, so there is no shortage of choices when it comes to delicious meals.
10. Tuck Into a Traditional Sunday Roast
If you're new to the UK, then it's a rite of passage to enjoy a roast dinner! While you don't have to do this every Sunday, we highly recommend treating yourself on Easter Sunday as many pubs and restaurants will do a special menu for the occasion. Try a hearty roast lamb or beef to be really traditional, or many pubs now offer great veggie and vegan options like nut roast and veggie wellingtons! Serve with lashings of gravy and try and save room for dessert. We love Time Out's best London roasts for some solid recommendations.
11. Indulge at The Chocolate Cocktail Club
The UK's first dedicated chocolate cocktail bar is a must-visit over the Easter holiday. Hop over to Farringdon to try their extensive menu of chocolate-based cocktails for that sweet kick this Easter, or indulge in their afternoon tea for a more wholesome way to spend the weekend.
12. Grab a Luxury Hot Chocolate
Although it's April, there's a good chance London will have a chill in the air but that just means it's the perfect weather for an extra special hot chocolate! Grab something truly special from some of London's best chocolatiers such as Dark Sugars on Brick Lane, Chin Chin in Camden, or vegan ones from Knoops. Delicious and utterly instagrammable, this is a great, low-energy activity to get you into the Easter mood.
Alternative Easter Activities
Not found something that takes your fancy? Here are a couple more things going on in London over Easter weekend that you can join in with.
13. Run The Easter 10km in Regent's Park
If you're more of an active-weekend kind of person, then look no further than the annual Royal Parks Easter 10km. In the gorgeous Regent's Park, soak in the sights (and hopefully the sun) as you pass iconic spots like the Money Fountain and London Zoo. With Easter goodies available at the finish line and even a special edition, Easter-themed medal, this is a great way to make room for more chocolate eggs.
14. Have an Easter Movie Marathon
Got too much work and not feeling a night out? Don't worry, we got you covered. Allow yourself some rest and get your friends over for a movie night with some Easter-themed films. If you're at the Stay Club's Kentish Town location, our cinema room will do just the trick. Order in some pizza and get comfy for a great evening in.
Are Shops Closed During Easter Weekend?
Bank holidays are meant for everyone to enjoy off, so lots of establishments will be closed or have amended opening times. However, there will still be plenty to do on the Saturday and Sunday as many restaurants, pubs, and entertainment spots take advantage of the holiday spirit.
There will also be changes to public transport, so make sure to check the TfL schedule for your routes before getting stuck somewhere!
Discover our London Living hub for more advice on places to visit near Stay Club accommodation and the best things to do in the city during your stay.