The diverse setting of Willesden offers an experience filled with independent coffee shops, international cuisine and green spaces. The Willesden Area Guide is an introduction into how this London neighbourhood can accommodate your needs during your student life. This includes connectivity to other parts of the city, options to eat and drink, activities in the area and other bits and bobs you need to know!
Where Is Willesden?
Willesden is situated in the North West of London, a part of the London Borough of Brent. It also sits close by areas such as Brondesbury Park, Queen's Park and Kensal Rise. The area benefits from convenient connectivity to Central London via the Bakerloo and Jubilee Lines, as well as the overground. Willesden has seen various mentions in popular culture features. Some examples are Zadie Smith's books "N-W" and "White Teeth" or the "Willesden Green" song performed by The Kinks. It is also located near one of London's hidden gems, the BAPS Shri Swaminarayan Mandir, which used to hold the title of the biggest Hindu temple outside of Asia.
Aside of its unique points of interest, Willesden is an area where residents can find multiple amenities to make their day to day a great experience. There is a variety of supermarkets, cafés and green spaces to enjoy!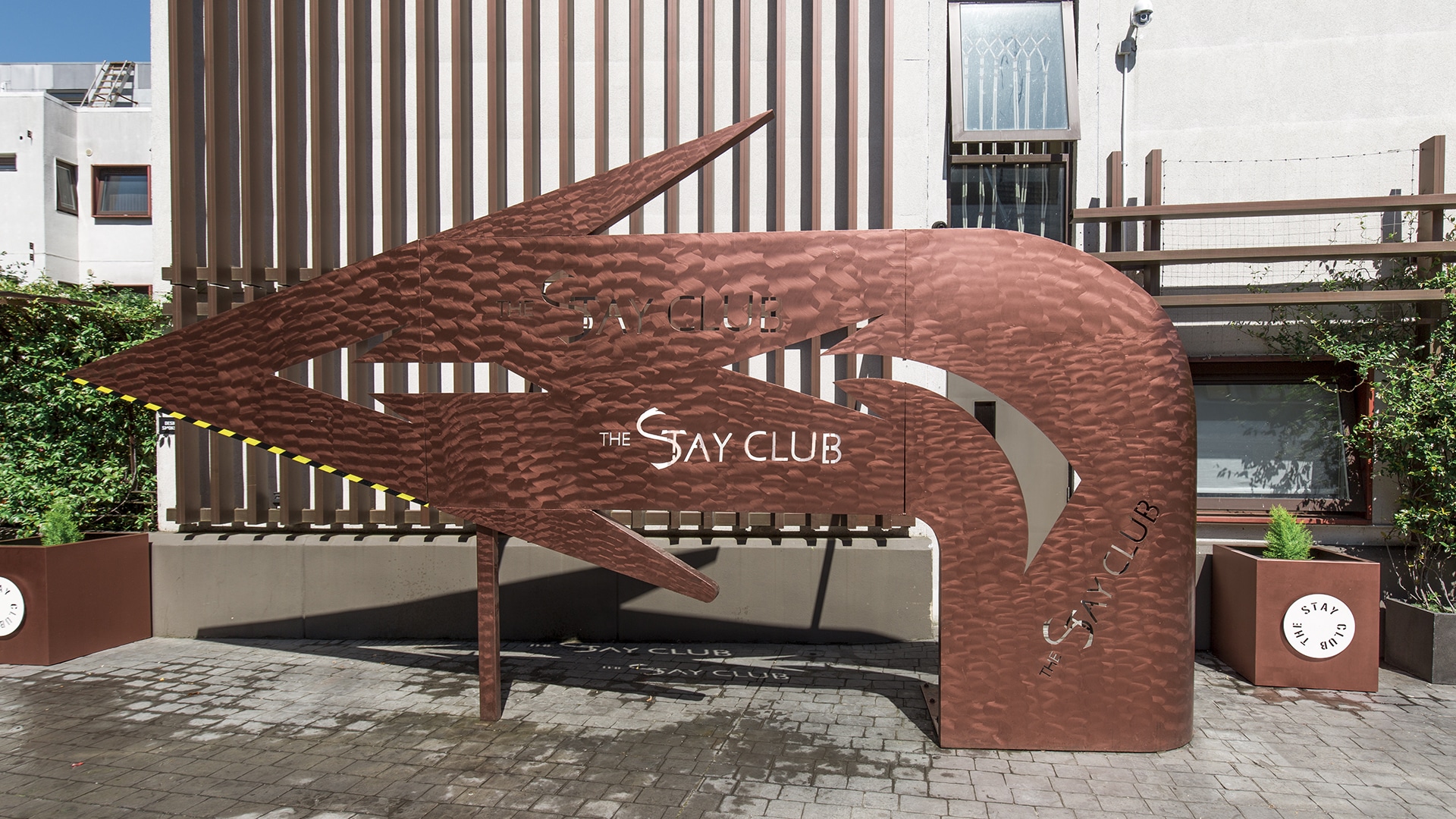 Willesden Transport Links
The Willesden area benefits from convenient transport links to various North West London neighbourhoods, as well as great connectivity to most of Central London. Willesden Junction and Harlesden Central are both overground stops, located less than ten minutes from The Stay Club Willesden. The former is also serviced by London underground on the Bakerloo line. Willesden Green and Dollis Hill tube stations are both on the Jubilee line.
Hop on the overground to reach lovely neighbourhoods of North West London. From Kensal Green to Queen's Park or West Hampstead, there are lots of areas to explore. Museums such as the Design Museum near Holland Park or the Victoria and Albert in South Kensington are also accessible via the overground.
There is plenty to see via the tube as well! Commute to Bond Street and Canary Wharf via the Jubilee line or choose the Bakerloo line to pass through most of Central London. From Edgware Road and Marylebone, to Oxford Street and Piccadilly Circus, you can do anything from shopping to sightseeing or catching a theatrical performance in London's famed West End!
Willesden Health Care
There are many aspects of diving into student life, from choosing your student accommodation to preparing for the beginning of the semester – and everything in between. One of the essentials, is getting to know the healthcare services in your area. Close to The Stay Club Willesden you will find Central Middlesex Hospital, on Acton Lane which is a 25-minute walk from our accommodation. The High Street, located a short 5 minutes from our residence, hosts two pharmacies. The Willesden area also offers easy access to dental services, with three practices in the area.

Shopping In Willesden
There are plenty of shopping spots around Willesden, from grocery stores to unique shops! Budget-friendly supermarket chains can be found a few minutes on foot from The Stay Club Willesden, while the High Road offers an abundance of independent shops. These include a health food store and multiple cafes and restaurants. A quick ride on the overground will also take you to Westfield Shopping Center. This is ideal if you are on the lookout for a larger selection of shops to browse through!
Things To Do In Willesden
Open green spaces, hidden London gems and spots to accommodate your hobbies are just some of the things that make Willesden a great option for student living. Roundwood Park is filled with calming walking paths and lots of greenery to enjoy and it takes up a large part of the Willesden area. It's a great outing to destress on a weekday, or grab a coffee in floral surroundings at the park's café on a weekend. The area's smaller outdoors space, King Edward VII park, is a great option for joggers, and convenient as it is next door to the Willesden Sports Centre. There you can find a number of activities, as well as benefit from its pools.
Sitting between Dollis Hill and Willesden Green is the bustling High Road, where there is plenty to do. Grab a Brazilian pastry from Varanda Brazil, enjoy a full English at cosy Marina Café or simply browse the selection of reads at The Library at Willesden Green. If you are keen to span outside of the Willesden area though, there are many sights to enjoy nearby. The BAPS Shri Swaminarayan Mandir is a hidden London gem, and it used to hold the title of the largest Hindu temple outside of Asia. The wonderful Gladstone Park is also within walking distance of The Stay Club Willesden. For great sporting and music events though, there is always Wembley stadium to entertain you; just a short bus ride away!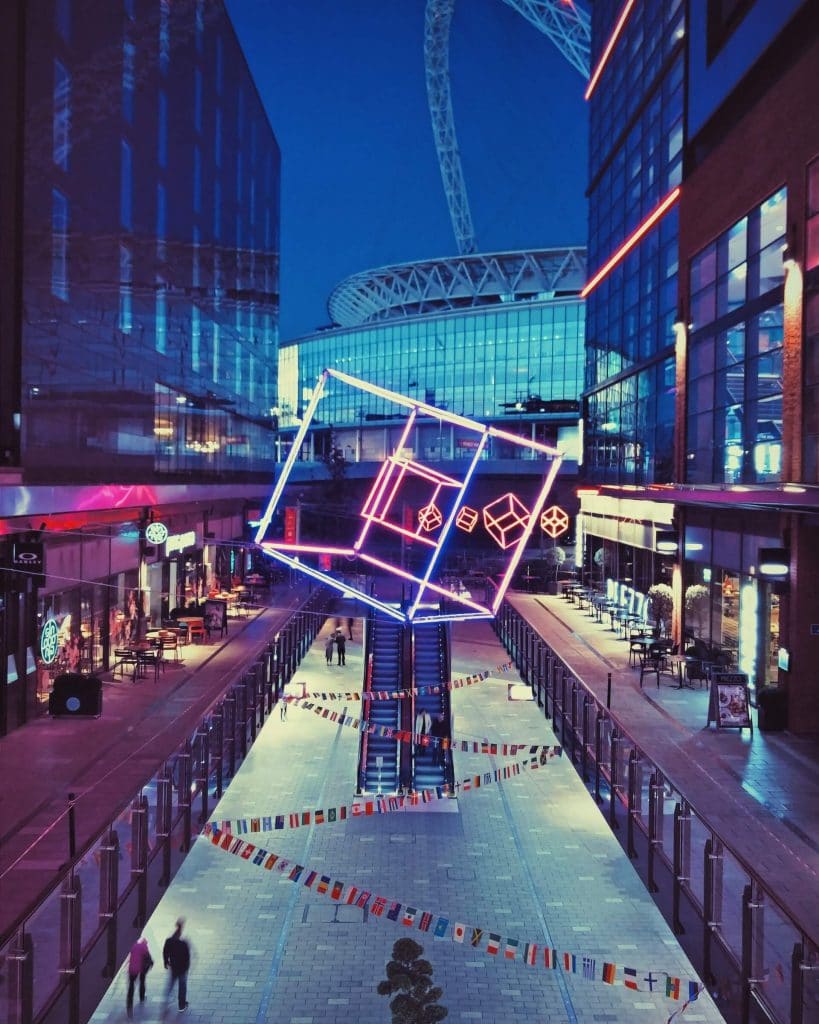 Food And Drink In Willesden
If you are looking for options to eat and drink in the Willesden area, then you're spoilt for choice! The area features an abundance of restaurants, as well as places ideal for take away. Aside from the most common pizza and burger options (which you can find from international chains and independent shops), you can get your hands on roti, Portuguese cuisine, vegan grub, Brazilian dishes and more. This isn't taking into consideration the many pubs around the area, where you can enjoy a quick pint with friends. If you are feeling like having a drink on a weekday, then you can pop by The Stay Club Willesden's reception to grab a key ring that entitles you to a 15% discount on The Royal Oak's drinks, from 4 to 7 pm!
If you are keener to try out breakfast or brunch options and great coffee in independent coffee shops, then Willesden has a little something for you as well. High Road has a nice variety of spots to grab your morning coffee, while there is also a lovely seating spot tucked away in Gladstone Park. For the times when you feel like exploring new tastes, Boxpark Wembley is also a short commute from Willesden, treating guests to a selection of street food traders from around the world!
As a whole, the Willesden area offers a convenient neighbourhood, where you can find anything you need for your day to day needs. The abundance of supermarkets, the presence of international cuisine in the area, its green spaces and connectivity to various parts of North West and Central London make this diverse area a great choice for your student accommodation. Feeling like it's time to explore more? Then head to the virtual tours library of The Stay Club Willesden.