Explore your Stay Club Community, stay up to date with the latest events, partnership deals and community news.
BY CHLOE
WHERE: ALL LOCATIONS
The brand that's committed to making delicious, wholesome plant-based food, now offers for all Stay Club residents 10% discount in all their branches around London.
AURO
WHERE: ALL LOCATIONS
Auro provides on-demand personal training through audio fitness classes. Get the boutique studio class experience and train with UK's top PTs now! Get 30 Days Free & 10% Off Annual plan with code stayclub at checkout.
Royal Oak
WHERE: WILLESDEN JUNCTION
Get 15% off of drinks between 4PM and 7PM between Monday to Friday by showing the key ring you can request at the stay club willsden reception..
THE MONARCH
WHERE: CAMDEN TOWN
Every Friday exclusively for The Stay Club residents, enjoy a music night at The Monarch. All you need is your Stay Club key card and your party vibes!
TACO BELL
WHERE: COLINDALE
From burritos, tacos and quesadillas, to the famous Crunchwrap Supreme there are plenty of delicious foods and drinks on offer at Taco Bell. Enjoy a cheeky discount of 10% for all stay club residents and 15% for all students, all you need is your Stay Club key card.
LUXE BEAUTY
WHERE: CAMDEN TOWN
Luxe Beauty London, just a breath away from The Stay Club Camden, is a full service hair and beauty salon offering a relaxing, chilled environment from the moment you walk in the door. Book an appointment and get 20% discount by using the unique code STAY20.
PROPAGANDA
WHERE: CAMDEN
Propaganda at Dingwalls is London's biggest indie party situated right next to Camden Lock from 10.30pm until 3am every Saturday! Your membership entitles you to £5 entry until midnight. Make sure you collect your card at Reception! We'll see you on the dance floor!
CAMDEN COFFEE CO
WHERE: CAMDEN TOWN
Camden Coffee Co is one of the best spot In the heart of Staples Market, their coffee is a bespoke blend of 4 certified organic and sustainable coffees. Come down and enjoy a 10% discount for The Stay Club residents on coffees and selected items
CARVIN
WHERE: CAMDEN TOWN
Exclusive 20% off all services. Mention The Stay Club Camden and show your key card.
HYGGE PYGGE
WHERE: CAMDEN TOWN
Cosy space in busy area serving special coffee, all day brunch, a selection of freshly baked cakes and pastries from local bakeries. Show your Stay Club card and get 20% off their amazing coffee!
PURE GYM
WHERE: COLINDALE
Join the Pure Gym using your Stay Club 20% discount on a 9 month' membership. All you need to do is to show your Stay Club key card at the gym reception and the fantastic Pure Gym team will take care of you.
CAMDEN COMEDY
WHERE: CAMDEN TOWN
To keep the artistic flow going in The Stay Club, enjoy a 25% off Comedy Comparing Workshop and 25% off selected Camden Fringe shows.
ITJL (?)


ITJL Restaurant, open Breakfast Lunch and Dinner. Only moments from Stay Club Colindale's front door you can enjoy freshly made food all day long. Serving Halal and Vegan options. Enjoy cocktails with friends or coffee to help you through those tough study hour, they have it all.
WHERE: COLINDALE
Just around the corner from our Colindale property, it's lifestyle café where you can get the best juices and food in town with vegetarian as well as vegan options. For all our Stay Club Residents you can enjoy 15% discount on all products.
NANDOS
WHERE: CAMDEN TOWN
Home of the legendary flame-grilled PERi-PERi chicken, near Chalk Farm tube station and just a short walk from Camden Lock Market and The Roundhouse, Come and enjoy a fantastic experience, you can get 10% discount just by showing your Stay Club key card.
LOVESPACE
WHERE: ALL LOCATIONS
LOVESPACE provides student storage without the hassle. You book online, we collect for free, store your goods and deliver back to any UK address. Get 20% off using promo code LOVESTAY at checkout.
SPACCANAPOLI
WHERE: COLINDALE
Spaccanapoli will make your food from scratch using fresh ingredients and following traditional Italian recipes.
All the Stay Club residents will receive an exclusive offer of 10% discount on any food & drinks just by showing their Stay Club key card.
DOMINO'S
WHERE: ALL LOCATIONS
Enjoy unique Value Cards from Domino's exclusively for The Stay Club residents. Ask at reception.
WICKEDSTUDENTNIGHTS
WHERE: ALL LOCATIONS
Exclusive offers to all The Stay Club residents and guest list on all events.
BEEF & BREW (?)

Beef and Brew, just a breath away from Kentish Town Stay Club, are steakhouse group with top quality British steaks at affordable prices. They focus on provenance in everything they do, be it their grass-fed beef or their free range, herb-fed chicken. Their Kentish Town site has established itself as a much loved and popular local spot (booking is definitely recommended).



WHERE: KENTISH TOWN
Enjoy a 25% off on Monday and Tuesday Dinners, Tuesday to Saturday Lunch and Sunday dinner. ( 25% not applicable on already made deals). All you will need is to book in advance and show your Stay Club Key card at your arrival.
NEAR AND FAR
WHERE: CAMDEN TOWN
25% off of food and drink! This will be available until 8pm Monday – Sunday. Can be used with a stay club card.
ZAZA BARBERS
WHERE: COLINDALE
Enjoy a fresh haircut at Zaza Barbers for £12 only on Thursdays and a free facial mask! All you need it to show your Stay Club key card
RC STYLING
WHERE: COLINDALE
Come down at your local Colindale Hairdresser and enjoy 20% each time you have a cut and blow dry! All you need is your Stay Club key card and you're good to go!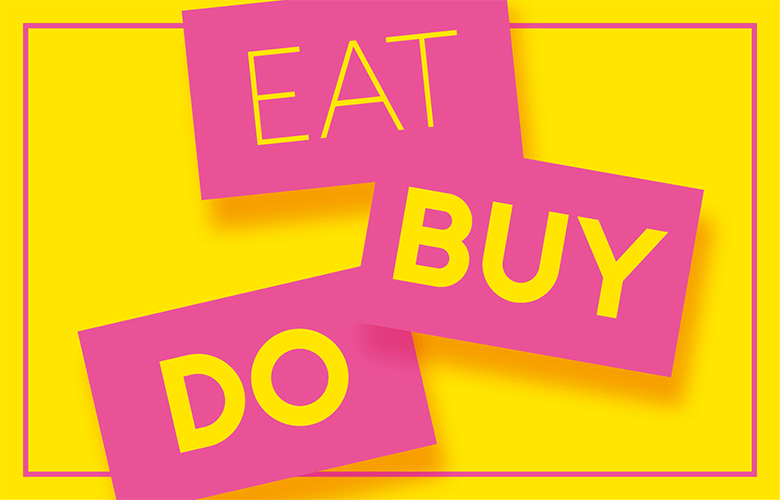 THE CAMDEN CARD
FROM DR.MARTENS TO VODOO RAY'S, OLI BABA'S TO HONEST BURGERS, SKINNYDIP, CAMDEN MARKET AND THE CHEESE BAR, SAVE UP TO 25% WITH THE CAMDEN CARD AT PARTICIPATING BUSINESSES ACROSS THE MARKET
To get your very own Camden Card all you need to do is to sign up at reception, The Stay Club Camden team will be ready to help you through the process!
* The Camden Card may only be used by the card holder to receive discount. the discount does not apply to groups unless each person holds a Camden Card.