International Student Housing
International Student Housing in London
Widely recognised as the global centre of academic excellence, there is no better place to maximise your study abroad experience than here in London! Thousands of global students chose to immerse themselves in this fascinating city every year. Whether it's for the educational prospects or cultural experiences, awe-inspiring architecture or what's to be found inside those world-renowned museum buildings, or just to broaden the mind; there really is no place like London.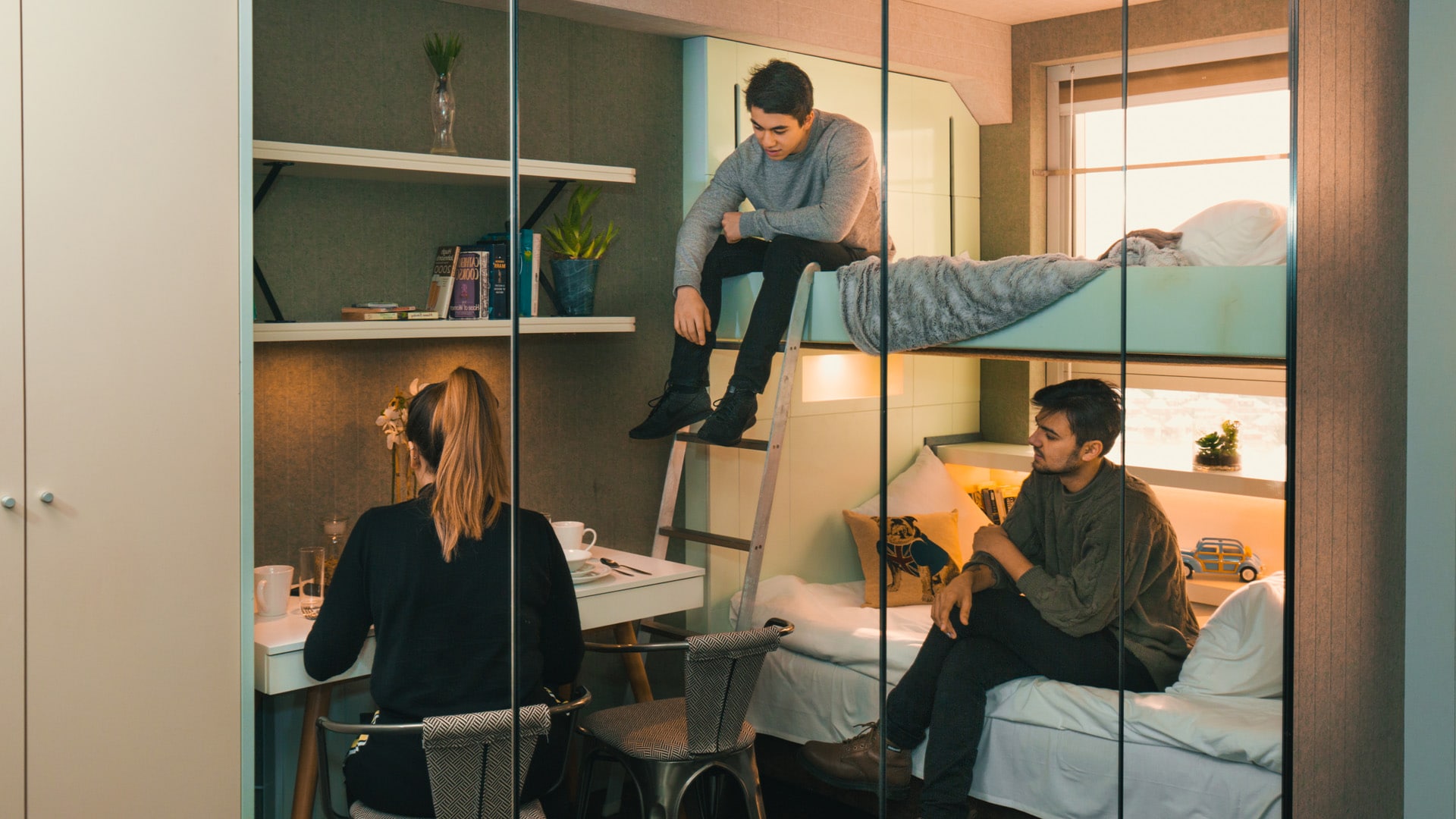 One of the key ingredients to a successful study abroad recipe is housing. Having a welcoming, comfortable, and secure environment to call home is essential to ensuring students are able to maximise other elements of their study abroad experience.
We recognise that here at The Stay Club and go further to provide a high level of student service, uniquely designed living spaces, and heaps of fantastic on-site facilities to make this once in a lifetime trip unforgettable.
Both Camden and Kentish Town residences located in the arty and energetic London borough of Camden provide excellent accommodation within easy reach of those studying abroad at UCL, Bloomsbury or Kensington. We are also a great alternative location if you're studying abroad at KCL, LSE or one of the other central London universities.
Each residence houses an international community of students studying at universities and colleges throughout the city. Self-contained studio rooms with kitchenettes and en-suite bathrooms provide excellent independent living; built around inspired and design-led communal facilities such as a gym, cinema, café and restaurant, co-working, -study, and social spaces.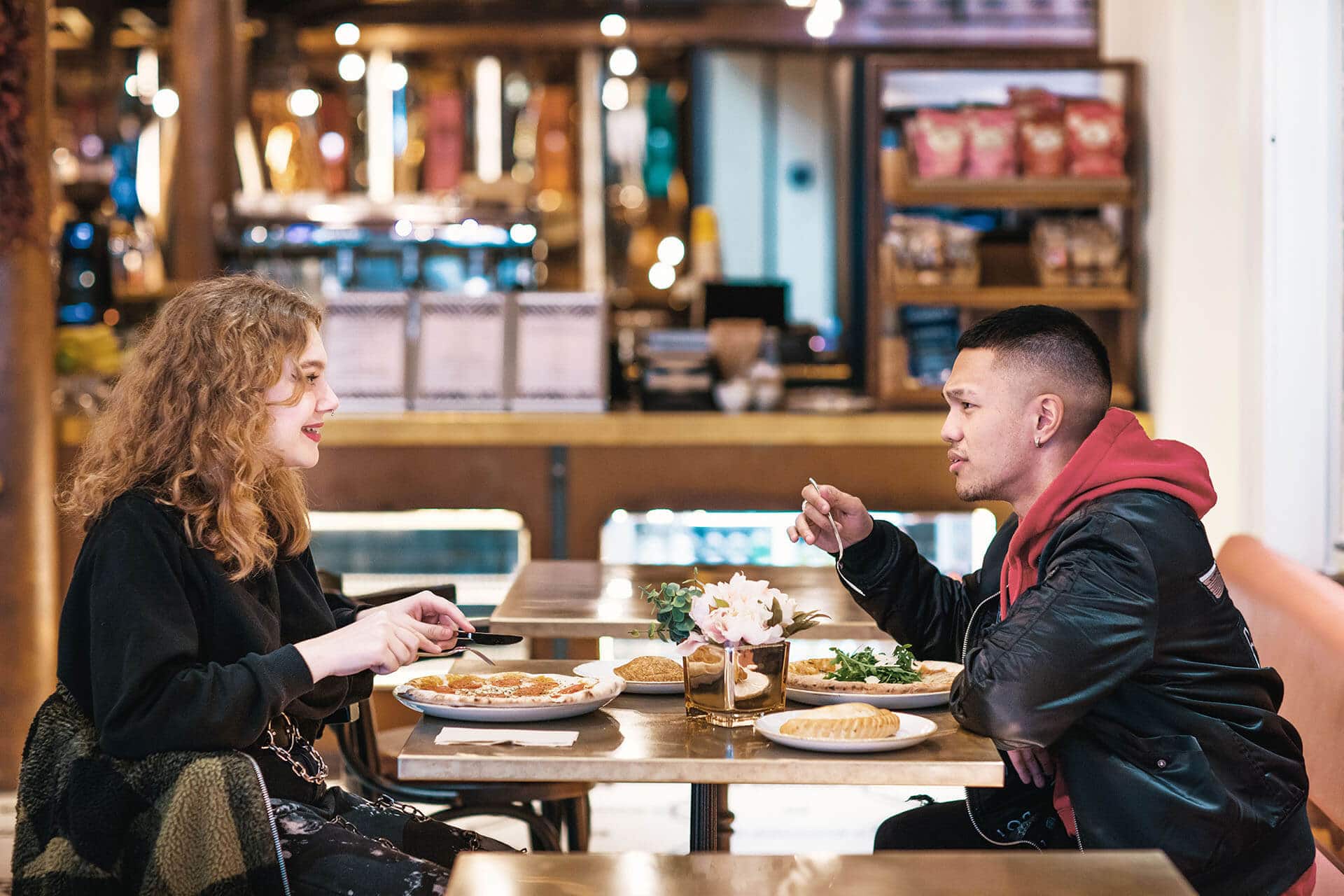 Study Abroad Group Accommodation in Camden
The Stay Club Camden is a perfect choice for study abroad students looking to immerse themselves in the creative capital of London. The residence is located in the heart of Camden Town on Chalk Farm Rd., opposite the famous Camden market and within easy reach of open spaces such as Regents Park, Primrose Hill, and Hampstead Heath.
Things to do in Camden
Camden Town is an area of Northwest London, and an exciting weekend destination for Londoners and tourists alike. The Stay Club Camden sits opposite the famed Camden Market, which is filled with street food traders offering cuisine from around the world, alongside stores with vintage clothing, handmade jewellery and more.
There is no shortage of quaint neighbourhood cafes, burger joints or vegan eateries to enjoy in and around the wider Camden area. There is also a strong entertainment scene, ranging from relaxing pubs to great bars and lots of live music venues. The Jazz Café and the Electric Ballroom are just some of the most well-known destinations in the area. Explore the best bars and pubs in camden
From picturesque Regent's Canal to beautiful Primrose Hill with the park treating visitors to stunning views of London's skyline, there is plenty to see within walking distance from Camden too. There aren't much better Birkbeck university accommodations than this. Dive deeper into all that Camden has to offer on our Camden area guide.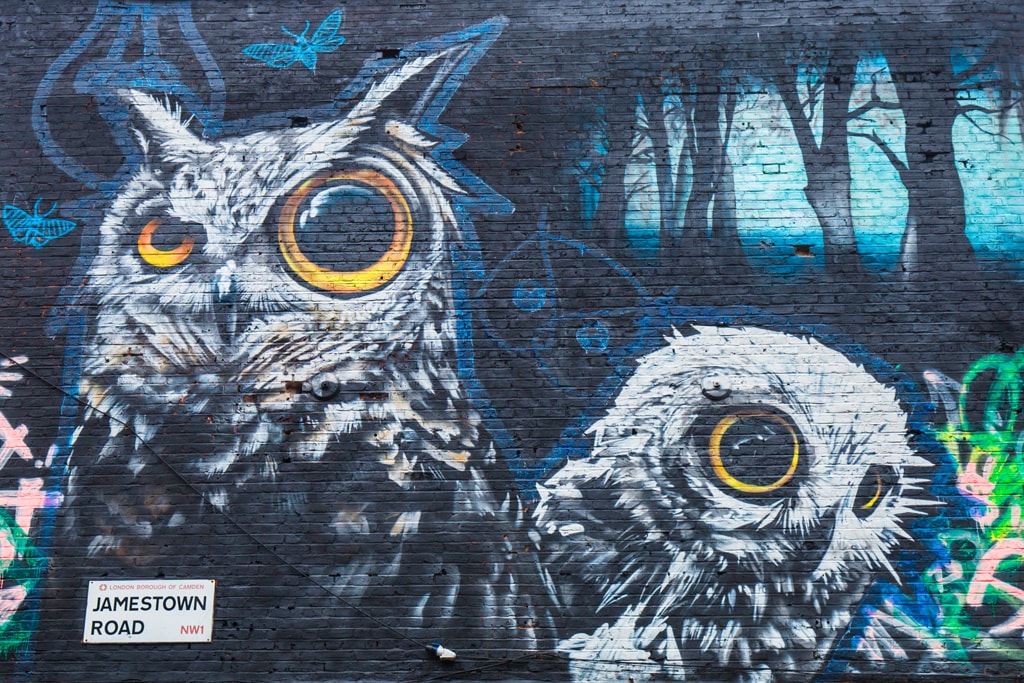 The Stay Club Camden offers 267 comfortable and well-appointed studios for both single and twin occupancy. Twin occupancy units benefit from a double bunk-bed style sleeping set up with the additional flexibility to stow away when not in-use. These rooms are fully equipped with study space, a kitchenette, wet room with shower, toilet, and basin and plenty of storage. All linen and towels, kitchen utensils, and Wi-Fi are supplied at no extra cost.
Study Abroad Group Accommodation in Kentish Town
Enjoying a calmer pace of life than its Camden-located sister property, The Stay Club Kentish Town is tucked away off the main high street in a quiet residential area. Having recently opened in the summer of 2019, this property boasts some of the best facilities that are sure to keep any fun-loving, exercise enthused, or study obsessed resident busy during their stay. This residence has expansive social areas including a gym, 80-seater cinema, coffee shop & restaurant, and common area. Lots of space to complete practical coursework and beautifully designed self-contained studios.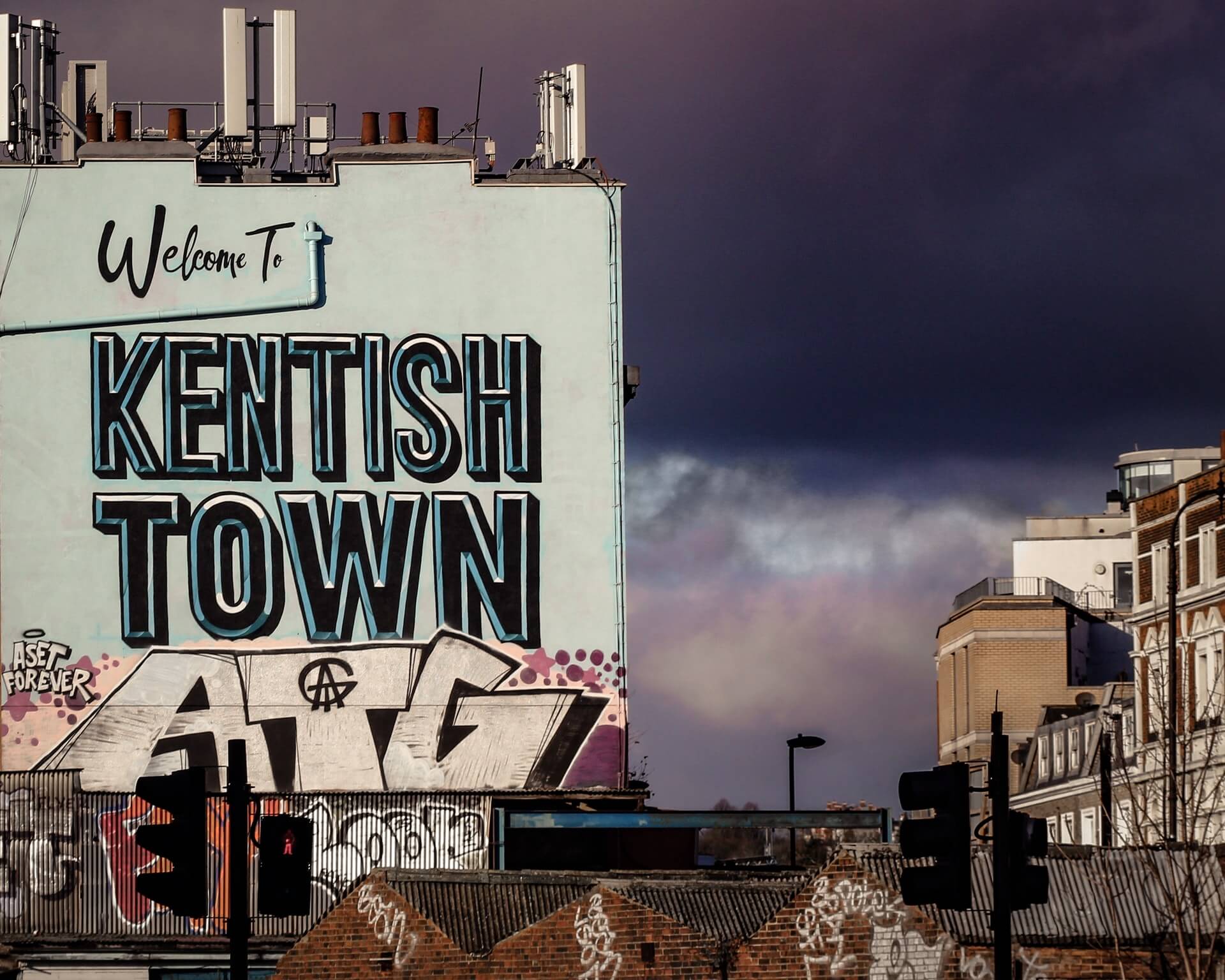 Things to do in Kentish Town
The Kentish Town area is also located in the northwest part of London, and a part of the Borough of Camden. It neighbours with the lively Camden Town area, as well as Hampstead, Belsize Park and Holloway. The area is a great area for students in London's Zone 2, as the Kentish Town tube station also has four national rail platforms which will get you directly to many of London's key airports. The Northern Line is also convenient to get to a number of North, East and Central London areas.
In our best restaurants in Kentish Town guide we collect its versatile restaurant scene, with many cuisines form around the world to be found in the area. There is also a great variety of cafes, pubs and bars to head to with friends. The Stay Club's own Holmes Café is also a great spot to relax in and grab a pastry (…or two!). If you are a fan of live music events, Camden Town's exuberant nightlife will excite you, but there is also the O2 Forum in Kentish Town which has a rich events programme to inspire you. Learn more about life in Kentish Town in our Kentish Town area guide.

All studios are suitable for twin occupancy with double bunk-bed style accommodation to maximise both comfort and additional floor space. These purpose-built rooms are fully equipped with study space, a kitchenette, bathroom, and plenty of storage. Bed linen, towels, kitchen utensils, and Wi-Fi are included.
I've stayed in both the Camden and Kentish Town Stay Clubs for two years in total and, (…), I can honestly say that there is no better place to stay. The stay club didn't just help me to make new friends after moving to a new city but also provided a space that made it feel like home. The installations and common areas are amazing and the staff working in reception is always willing to help you with any issues that might arise during your stay. I've only got a few more months left before I move back to Spain but I'm taking all the unforgettable and unbeatable experiences, memories and friends with me!
London Student Accommodation FAQ & Guides