Student Accommodation Near University of Westminster





University of Westminster
The Stay Club are proud to offer Westminster student accommodation close to all the key locations, with our nearest properties for Westminster students situated in Camden and Kentish Town.
When it comes to The University of Westminster itself, there's a lot to talk about. Not only is it a public research university, which has been widely acclaimed since being founded back in 1838, it was also the first polytechnic university in the UK. Today it welcomes roughly 20,000 students from all over the world.
Westminster University has 4 campuses: a main campus in Regent Street and additional campuses close by in Fitzrovia and Marylebone. Their fourth campus in Harrow, is a little further out. Each campus boasts its own speciality:
Cavendish Campus: Biological and Biomedical Sciences, Computer Science, Engineering, and Psychology.
Harrow Campus: Art and Design, Fashion, and Film and Television.
Marylebone Campus: Accounting and Finance, Business and Management, Construction Management and Urban Planning.
Regent Campus: English, Creative Writing, Languages, History, and Law.
Student Accommodation Near the University of Westminster
Westminster Student Accommodation in Camden
Our Stay Club Camden property is in an ideal location for Westminster accommodation. You can get from your front door to the Regents Street campus in a quick 23 minute tube journey, or in 15 minutes by bike! Perfect for taking in those central London sights while getting to your lectures on time, this location is also great for other campuses.
Cavendish Campus: 24 minutes by tube, 14 minutes by bike.
Marylebone Campus: 23 minutes by tube, 18 minutes by bike.
Don't forget to enjoy the surrounding area, too. Camden is known for its artful and colourful display of shops, food, and fashion, not to mention the arts!
Rooms Available and Prices
The Stay Club Camden boasts a range of facilities to make your stay as comfortable as possible. The available rooms range from private studios to premium suites, with your own kitchenette and wet room. On top of this, you can expect 24/7 security and regular housekeeping. Browse our range of available rooms for term-time and short-stay summer Westminster uni accommodation below.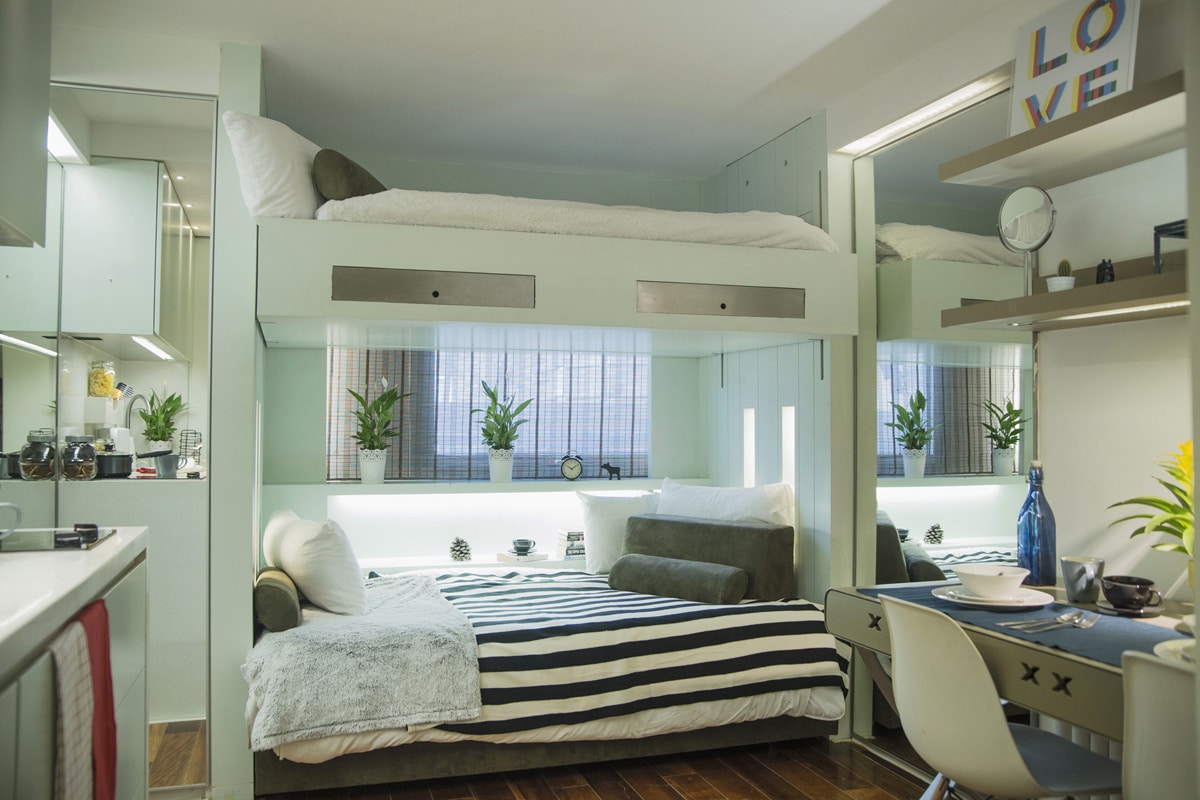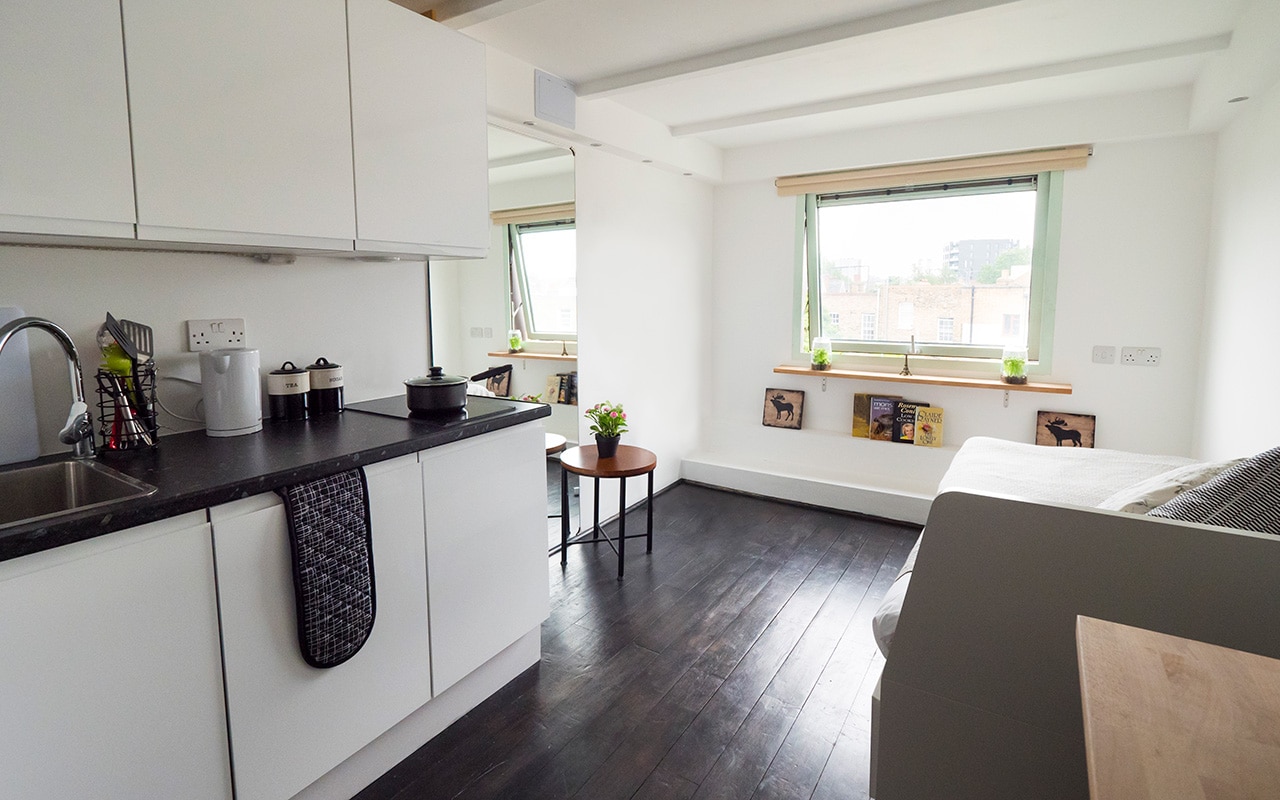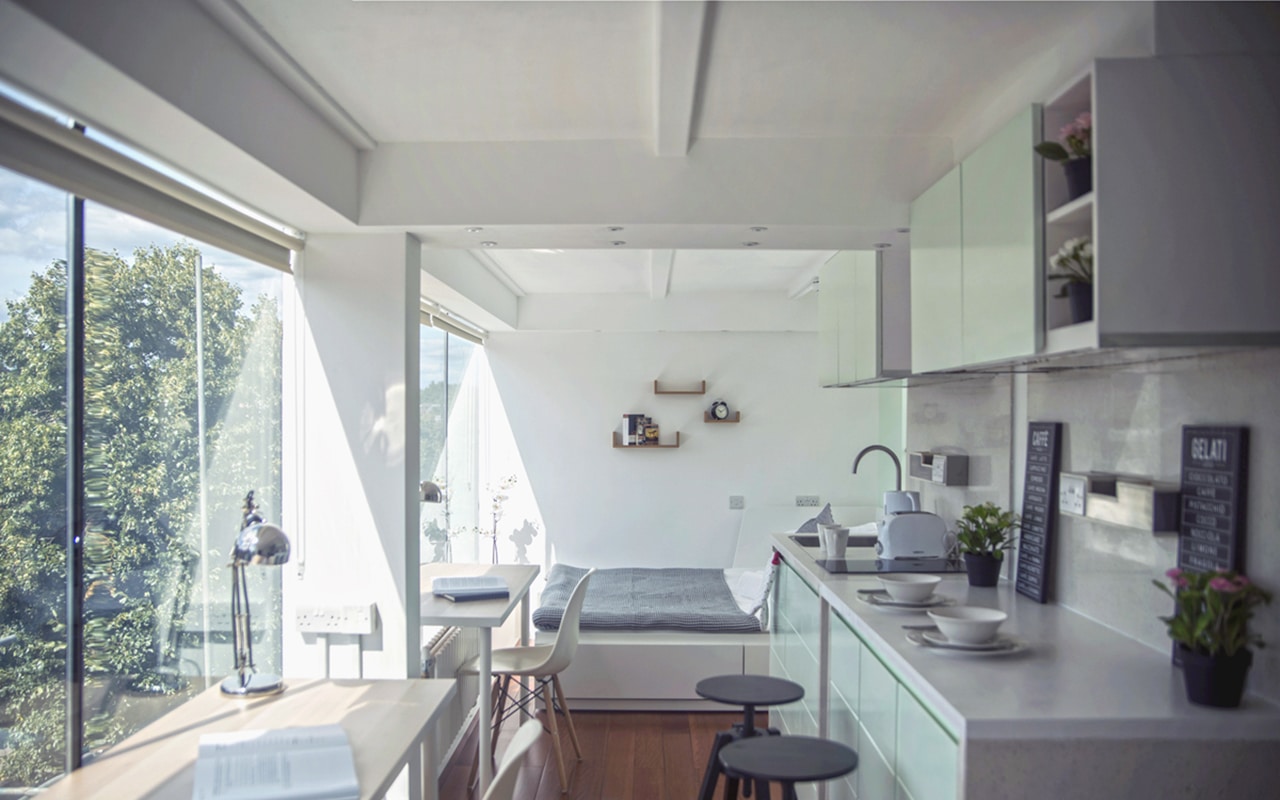 Things to do in Camden
During your weekends or days when you're not on the University of Westminster campus, there's plenty of things to do if you go out to explore Camden. Stay Club Camden is just a 2 minute walk from the famous Camden markets, perfect if you want an eclectic range of eateries, or to browse a range of unique crafts and gifts.
If you want to escape bustling city life, why not head on a ten minute walk to the picturesque Primrose Hill? Here you can take in the streets of pastel houses that the spot is famous for and a park with views of the city. Camden is also perfect if you're an art fan, as it is renowned for its creative hub, with street art and museums aplenty. Venture to the Cob Gallery, Camden Arts Centre, or the Jewish Muesum on days where you'd like to escape your studies.
Westminster Uni Accommodation in Kentish Town
Stay Club Kentish Town is our second closest property to Westminster Uni's Regents Campus, as well as the other more central locations, being just a 21 minute tube via the Northern and Victoria line, or a 19 minute cycle. If you're not a fan of the underground, the 88 bus will get you to campus in just 30 minutes. This is also a great option for the Harrow campus - while it is 50 minutes away by tube, a quick stop on the Northern line into the Metropolitan makes it an easy route to take.
Rooms Available and Prices
Our Kentish Town accommodation is the newest addition to the Stay Club family and offers 3 types of ensuite studios with top notch facilities which you can browse below. If you prefer a little more space, you can also opt for your own apartment for maximum comfort.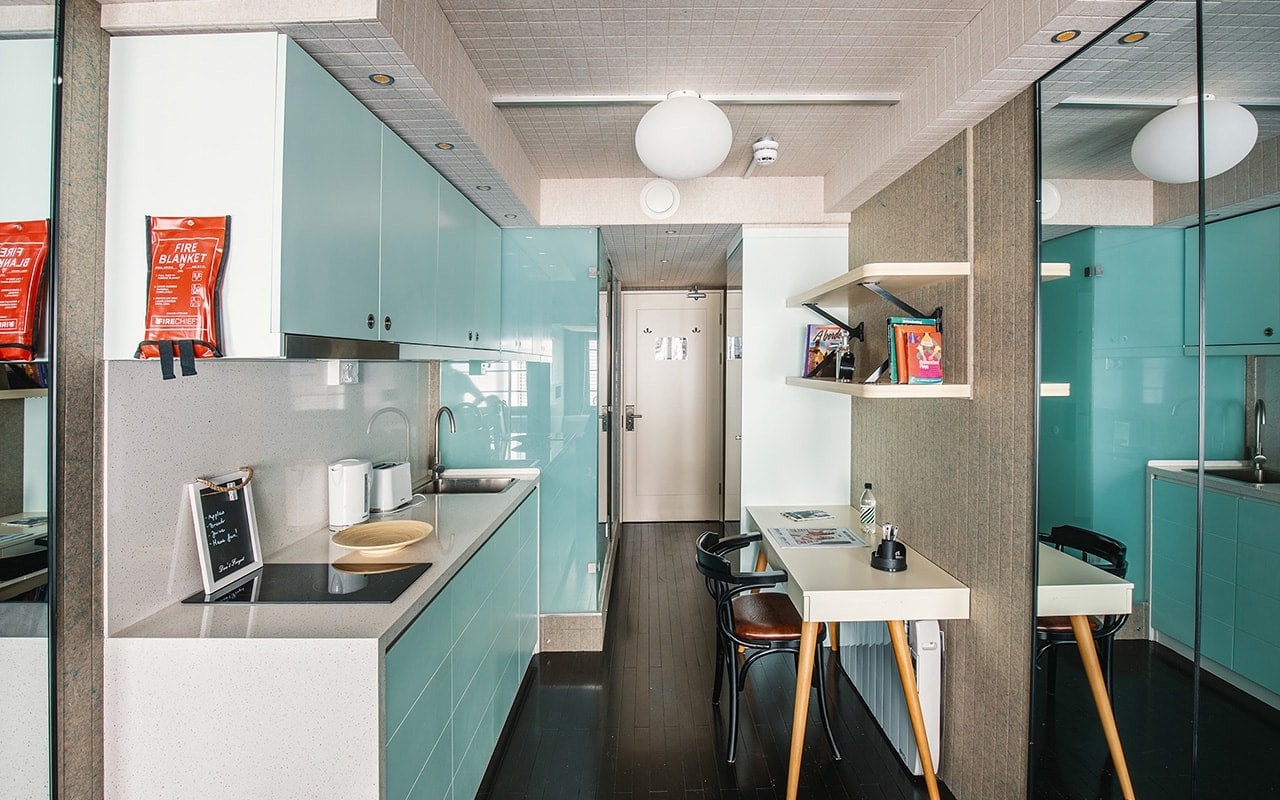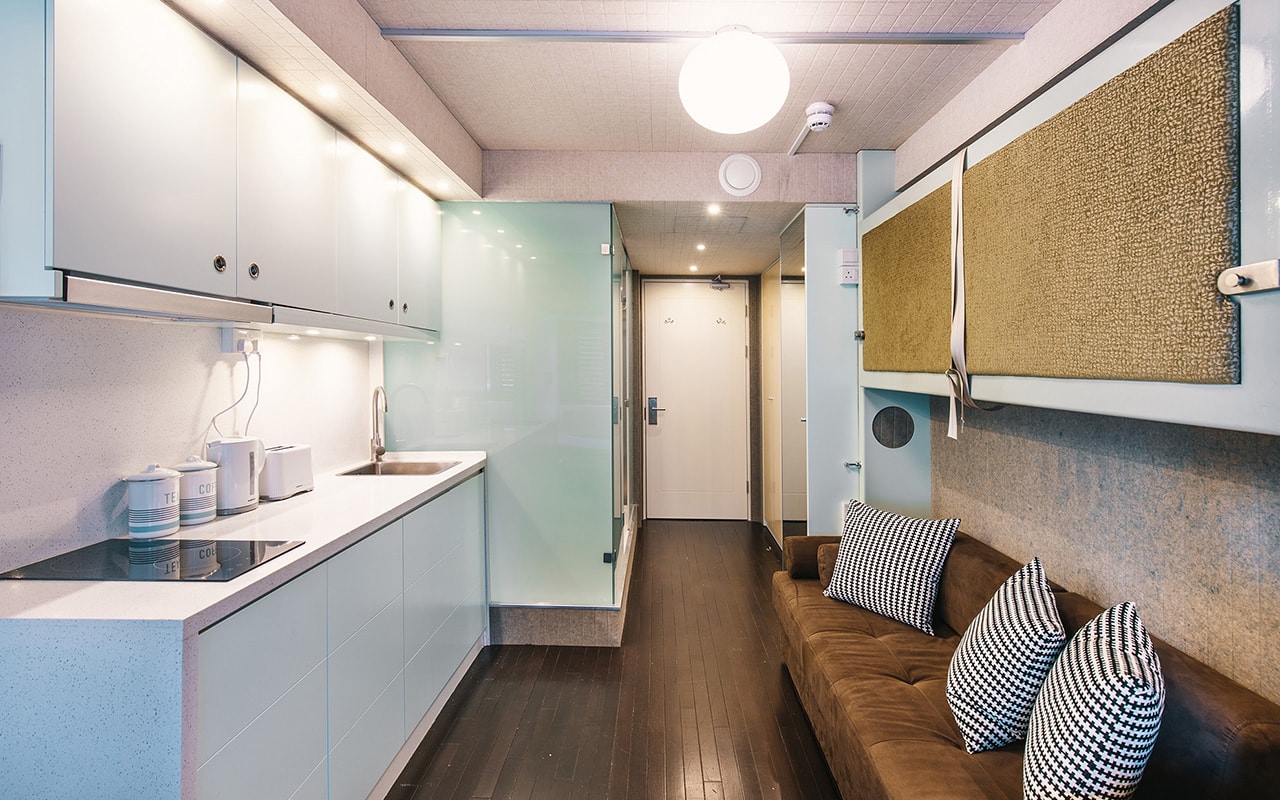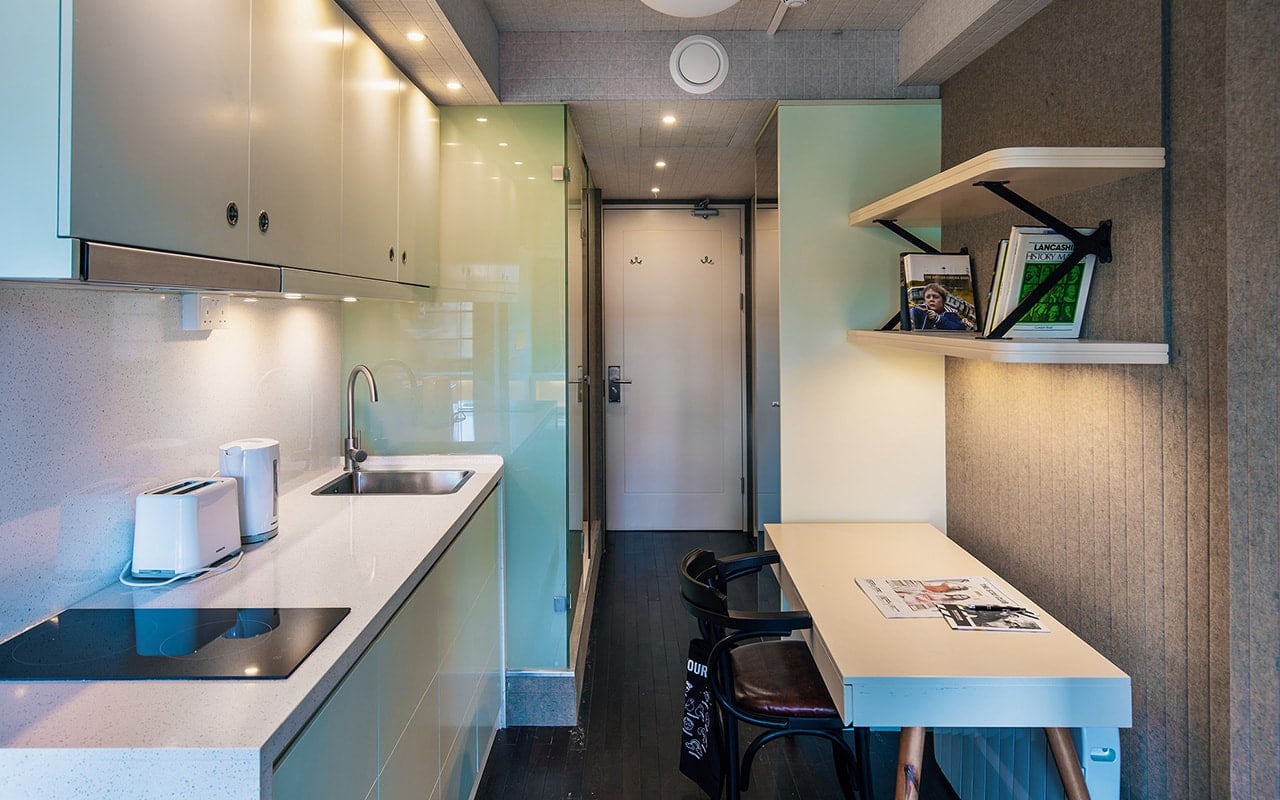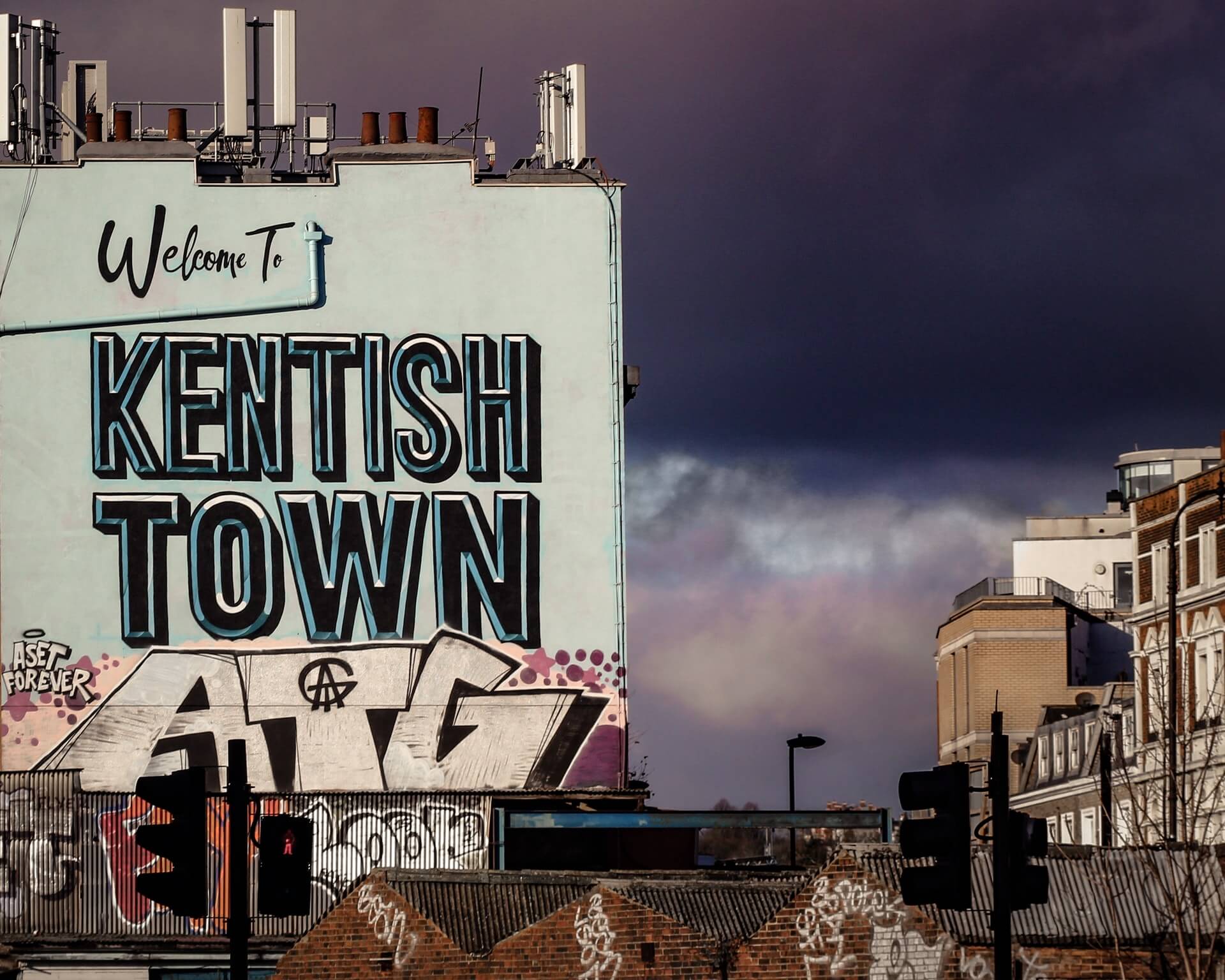 There's also plenty to do outside of your Kentish Town accommodation. Kelly Street is one of the prettiest streets in the capital, with rows of colourful houses you'll likely have seen on Instagram. This picture op is just 8 minutes walk from you. There's also Hampstead Heath which is not far from you, this boasts one of the highest points of London, meaning you can enjoy panaroamic views come sunset. Looking for more ideas? Check out our Kentish Town area guide for inspiration, and secret spots you may not have known about!
There are also excellent transport links by this Westmister student accommodation if you want to go further afield. Kentish Town Station, which is 6 minutes walk from your door, can get you to Euston in just 4 minutes, letting you roam central London.
I've stayed in both the Camden and Kentish Town Stay Clubs for two years in total and, (…), I can honestly say that there is no better place to stay. The stay club didn't just help me to make new friends after moving to a new city but also provided a space that made it feel like home. The installations and common areas are amazing and the staff working in reception is always willing to help you with any issues that might arise during your stay. I've only got a few more months left before I move back to Spain but I'm taking all the unforgettable and unbeatable experiences, memories and friends with me!
London Student Accommodation FAQ & Guides