There are many reasons why student accommodation should be chosen wisely. The main one would have to be, the fact that a welcoming and safe atmosphere will support you throughout your uni years and provide you with the tools you need to succeed. At The Stay Club, we believe this goes far beyond a living solution, a mentality we support within our residences and have made a part of our #StayYourself branding. Now, before universities kick-off, it's time to ask ourselves an important question: why choose us? We are asking this question not just on behalf of our residents, but also so we, ourselves, can understand why it is that we continue to evolve our student accommodation services and build on it year after year.
1. The Community
For anyone that has followed our social for some time now, you are probably aware that we continuously speak about our international community. You may wonder why, and with good reason: we are dedicated to offering a sense of community within our buildings, and this comes to life in various different ways. Weekly social events, and social spaces of all shapes and forms all play their own little part in bringing our community together. Especially when it comes to people that are in the process of taking their first step into UK education, the first weeks of settling into a new city can be challenging; one thing we surely hope to support you with! Although the reality of social distancing entails a touch of uncertainty on when we will be able to resume our social calendar with confidence, it's safe to say that there are tons of spaces ideal for small get-togethers that adhere to social distancing guidelines: from spacious cinemas right down to lounge areas that offer grand and comfortable sofas to relax in, we have made a point of creating facilities with spaces that can be lived in. When we say stay, study and socialise, we make a point of showcasing it within our buildings.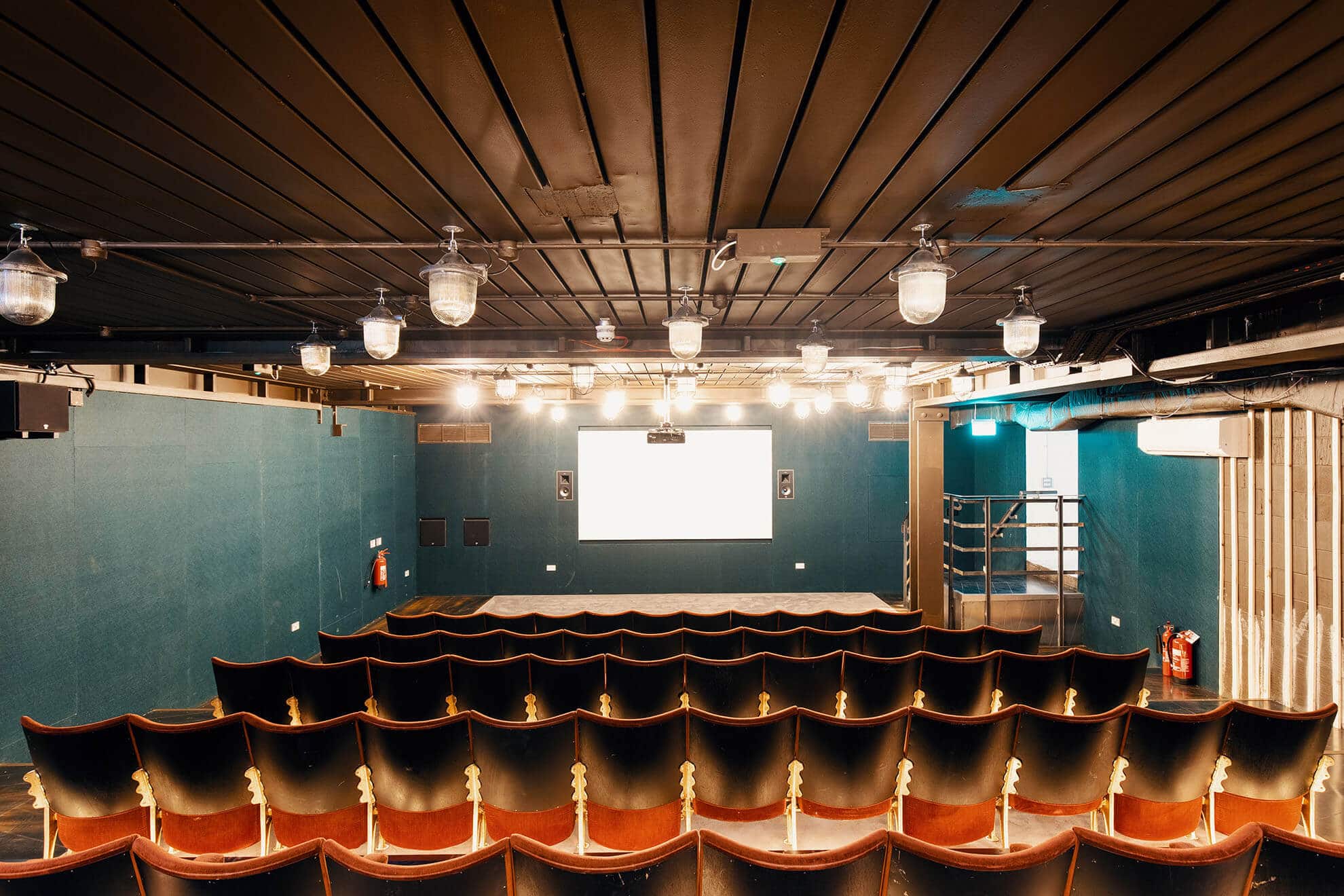 2. The Studying
Let's face it, student living entails quite a few long days of studying. Especially right around those hectic exam periods, when submissions are fast approaching and a space to sit in comfortably becomes a key part of your day-to-day. Supplying you with plenty of options to study from becomes all the more important for us. If you have taken a virtual tour of our studios, you will have noticed the nicely placed desks that we have made a part of your rooms. It doesn't stop there, though! All of our lobbies have comfortable seating areas so you can set up your office space outside of the confines of your studio (it's a good thing we also have high-speed WiFi to keep you connected during your studying sessions). But if you're looking for something even more exclusive, then our classrooms, most of which are fitted with smart TVs, are a great alternative. Just set up your e-course on the screen and get together with your uni mates, keeping a safe distance, for your lecture experience.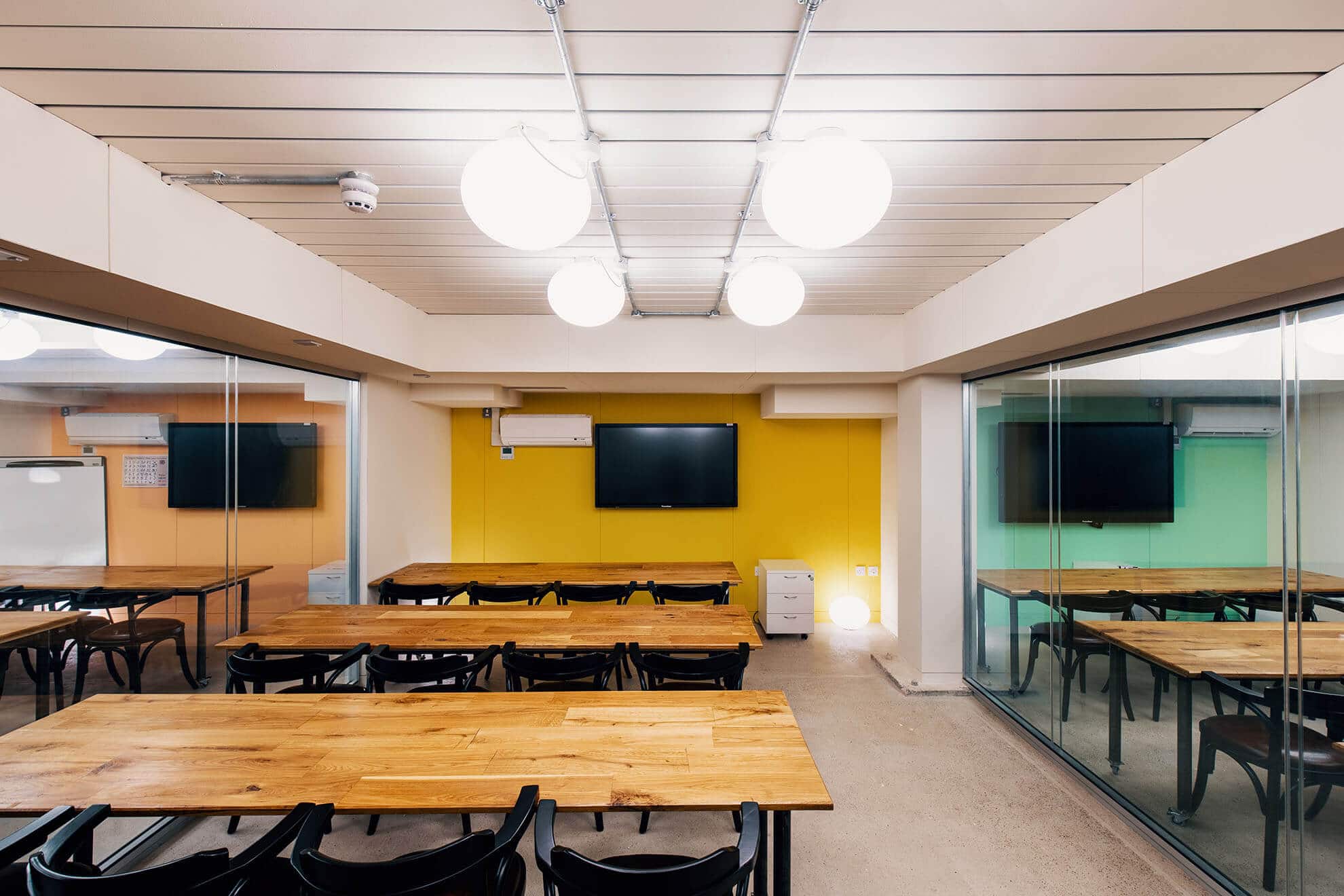 3. The Studios
Studio living made a whole lot more enjoyable! The Stay Club's studios are all ensuite and with their own – very cool – kitchenette. Because we believe you need your privacy when you are navigating university living! Most of our rooms boast a cool bunk bed option too, one you can adjust accordingly to fit within your room's interior; it's versatile enough to create a couch on the lower end and a bed at the top, or handy whenever you have overnight visitors and need an extra sleeping option. Storage space is always taken care of to the fullest, as you're bound to find out for yourself, and so is your comfy desk that works for anything from eating lunch to drafting your week's schedule! As if that wasn't enough, we do have some extra little bits and bobs to make your life all the more comfortable! Kitchen utensils are already taken care of for you, and if you want to opt for a linen and/or cleaning service, then you can ask reception for more info! What's more, our maintenance team is at hand throughout the week to help out with anything you may find yourself in need of. Need we say more?
4. The Creativity
Creativity is a great big part of The Stay Club. We believe that #StayYourself is the kind of mentality that encourages your creativity to manifest itself in multiple different ways. This is the kind of thinking that is evident within our buildings, with their quirky interiors and creative social spaces, but it goes beyond that! Our blog is constantly active and brings a stream of London happenings, news and information straight to you, so you can stay in the loop on all things London related. The Stay Club Newspaper, which we issue on a quarterly basis, does something similar, only this time it's linked back to our community! As we have already said, we love being involved with the community. Our newspaper is one of the many ways how (and remember, you can always get involved yourself! Just drop us an email on social@thestayclub.com for more). So, keep this creativity active and make sure you are making the most of it during your student years!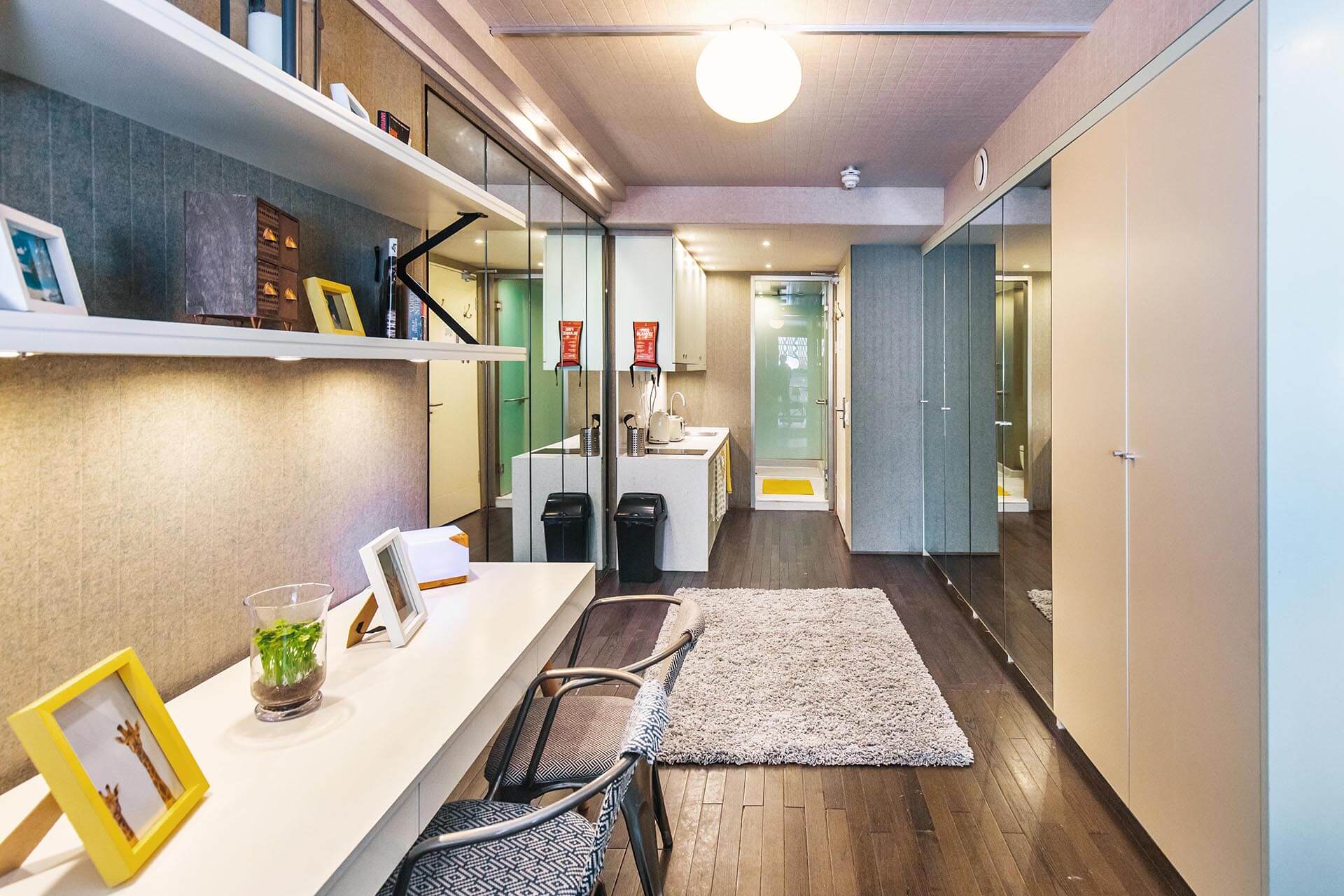 If you are looking for the ideal student housing for you for the upcoming year, then explore our premium student accommodation options or email info@thestayclub.com. Our Sales Team would be more than happy to inform you about our four awesome locations across London, and our studio options.