London zones can be confusing for newcomers, but with time and research, you can master them. The city is vast, covering over 607 square miles, and the zones encompass all 32 boroughs. Don't fret, if you take your time and familiarize yourself with the zone system, you'll soon be navigating London like a local.
What is the London Zone System?
London's zone system is a system of geographical zones used by Transport for London (TfL) to determine the distance of a customer's journey and charge a fee accordingly. The system consists of nine concentric zones, with Zone 1 being the central zone and Zone 9 being the outermost zone. Understanding London's zone system is crucial for making informed decisions and getting the most out of your time and money while traveling in the city. Understanding the zone system can help you:
1. Plan your trips: By understanding the zone system, you can plan your trips to minimize the number of zones traveled, which can help you save money on fares.
2. Budget your travels: By knowing the fare structure and how it's determined, you can budget your travels more effectively and avoid unexpected expenses.
3. Choose a convenient location: By understanding the zone system, you can choose a convenient location to stay, such as somewhere in Zone 2, that is accessible to all the places you need to visit, saving time and money on transportation.
4. Avoid overcharging: If you're not familiar with the zone system, you may end up overpaying for your journeys. Knowing the zone system can help you avoid this and make sure you pay the correct fare.
In conclusion, understanding the London zone system is an important aspect of planning and budgeting your travels in the city.
Here is a quick run-down of what to expect in each zone:
Zone 1 – London City centre – think Big Ben and Tower of London
Zone 2 – Notting Hill, Camden Town, London Zoo and two football stadiums
Zone 3 – Kew Gardens, Wimbledon and London city airport
Zone 4 – Wembley, RAF museum, Richmond park
Zone 5 – Twickenham, England Rugby Union
Zone 6 – End of the line for Central, District, Thameslink, Heathrow Express, Elizabeth, Metropolitan, Overground and Piccadilly. Used a lot for Heathrow connections
Zone 7 – North London outskirts
Zone 8 – London Overground Terminal, no major tourist attractions.
Zone 9 – More outskirts areas.
Understanding London Fare Zone Rates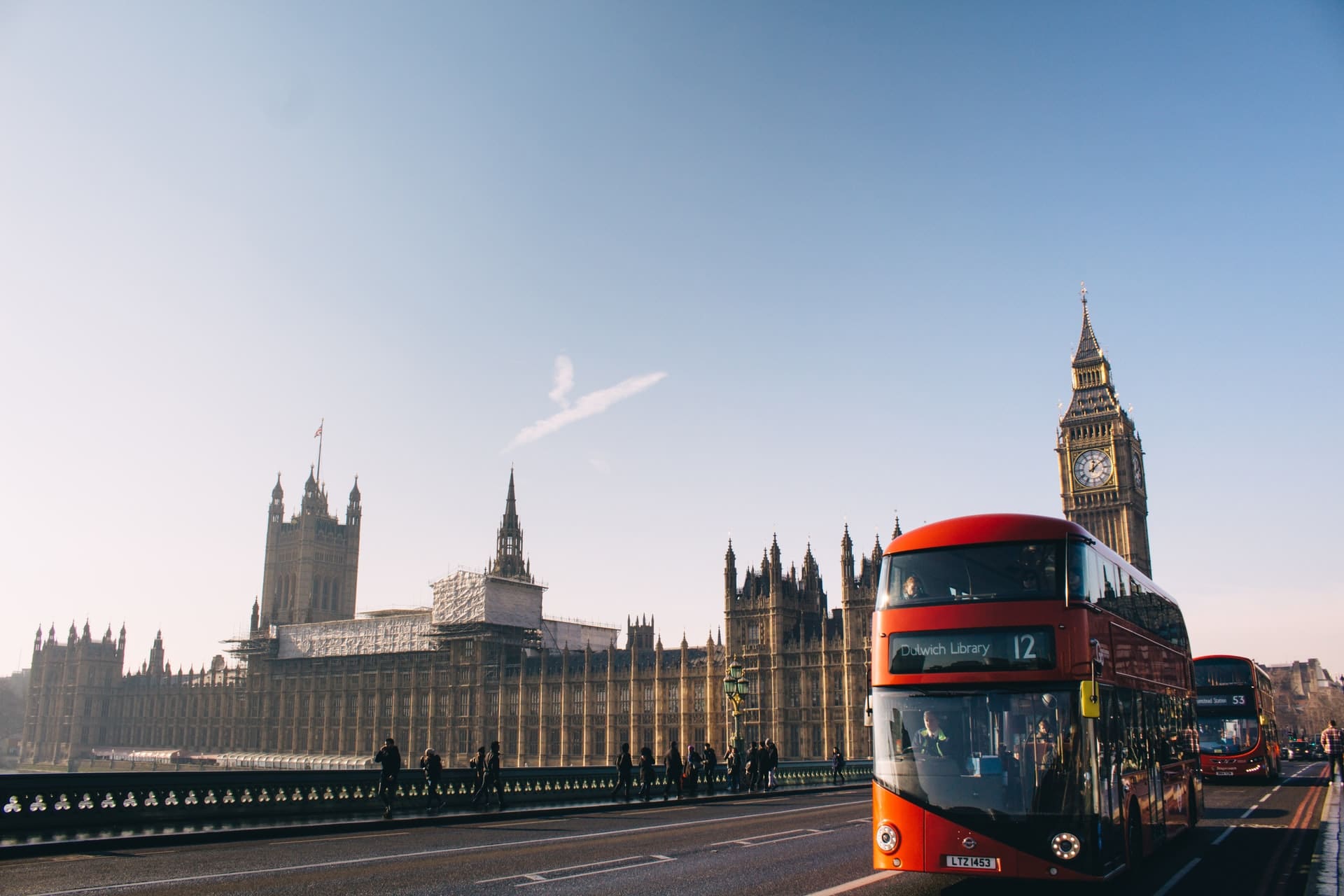 The fare for a journey on London's public transportation network, which includes the Underground, buses, and overground trains, is determined by the zones traveled through. The more zones a passenger travels through, the higher the fare. The fare system is based on the London zone system, consisting of nine convenient zones, with Zone 1 being the vibrant central hub and Zone 9 the scenic outer reaches. Your fare is determined by your starting and ending zones, so plan your adventures accordingly.
The maximum TfL fare for a single journey using an Oyster card on the London transportation network is a budget-friendly £8.90 for journeys within zones 1-9, and up to £26 for those seeking a little extra adventure outside of these zones.
Stay ahead of the game and keep up to date on the latest fares and ticket prices by regularly checking TfL's fare breakdown page, found at this link: https://tfl.gov.uk/campaign/new-fares. Knowing this information will help you plan your journeys with ease, so you can make the most of your time in this incredible city!
Make Sure You Consider The Zone When Booking Accommodation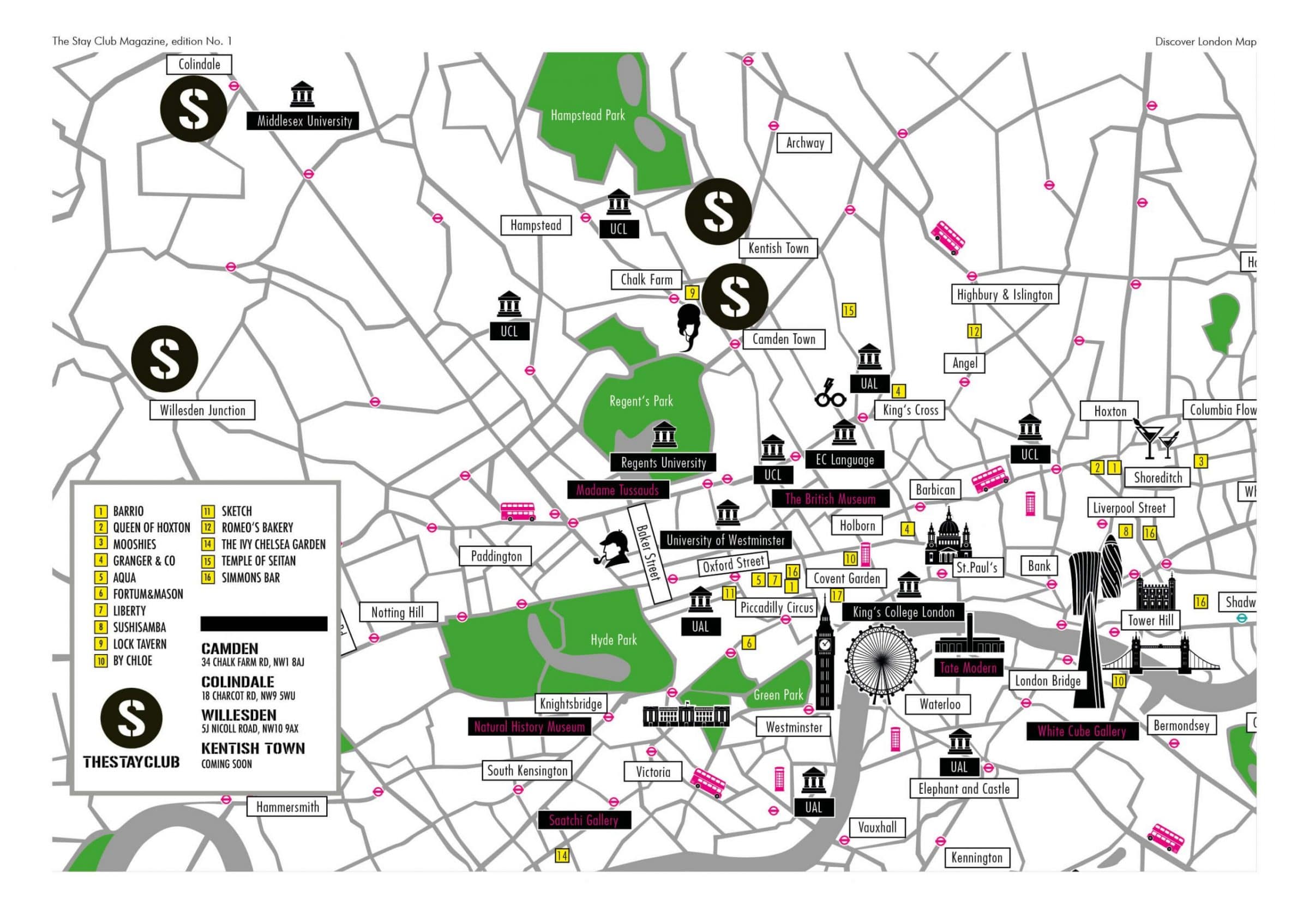 Travelling around London doesn't have to break the bank! By basing yourself at a central location, you can save big on transportation costs, especially if you'll be frequently commuting to your university campus. And, the best part? The Stay Club has got you covered with two prime locations in the heart of the city – Camden and Kentish Town, both situated in the convenient and central Zone 2! No matter where you choose to study, you'll never be far from the comfort of your home away from home. So, say goodbye to long commutes and high transportation costs, and hello to a stress-free and convenient student experience with The Stay Club!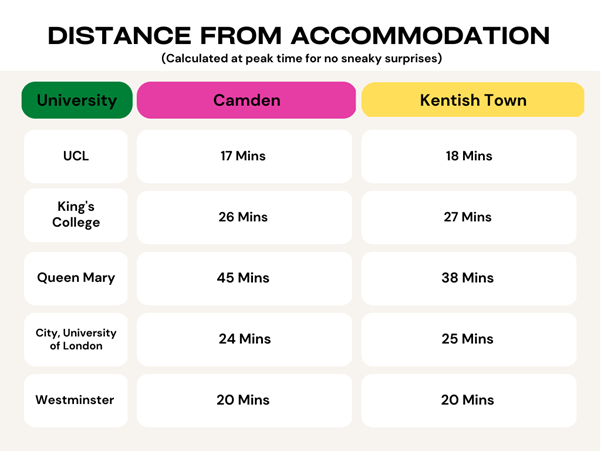 At first glance, the London Zone System can seem overwhelming, but it is not as scary as it looks. Take the time to do your research and you will reap the benefits of navigating London like a pro, and without the stress! Found this guide useful? Be sure to check out our guides page at The Stay Club Guides for more useful tips for every newfound Londoner!