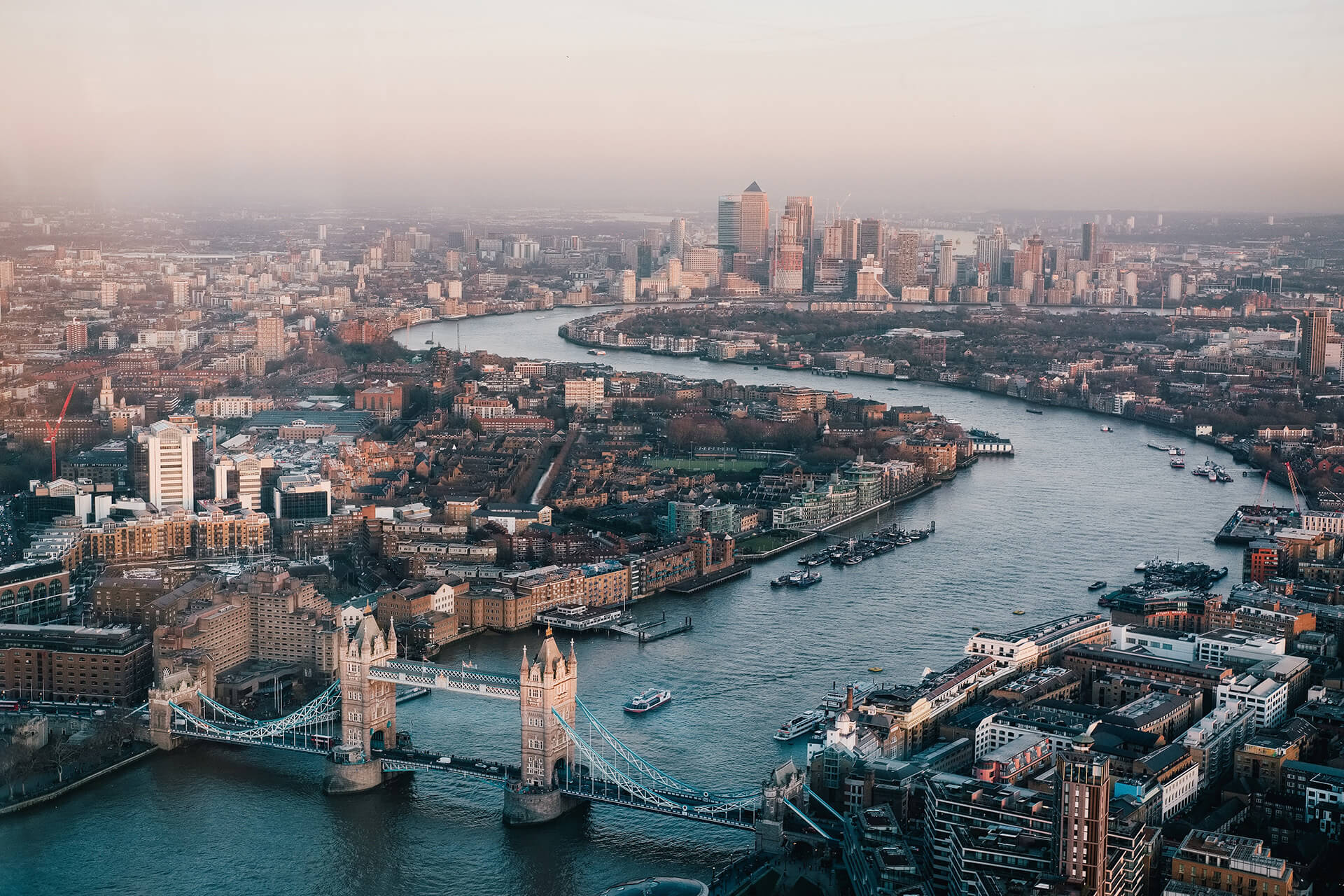 If you are student, working out where to live in London is your first step on a huge adventure. There's just so much choice, from the arty streets of Shoreditch to the buzzing bars of Brixton and everywhere in between. Perhaps you'd love Camden's vintage clothes markets or to live in jogging distance of Richmond Park. Maybe you'd prefer the historic atmosphere of Tower Bridge or the modern urbanity of The Docklands. London is home to a huge number of students and, while rents can seem pricey, there is affordable student accommodation in London available all over town, it's just about knowing where to look.
Best Areas for Students to Live in London
1. Camden, North London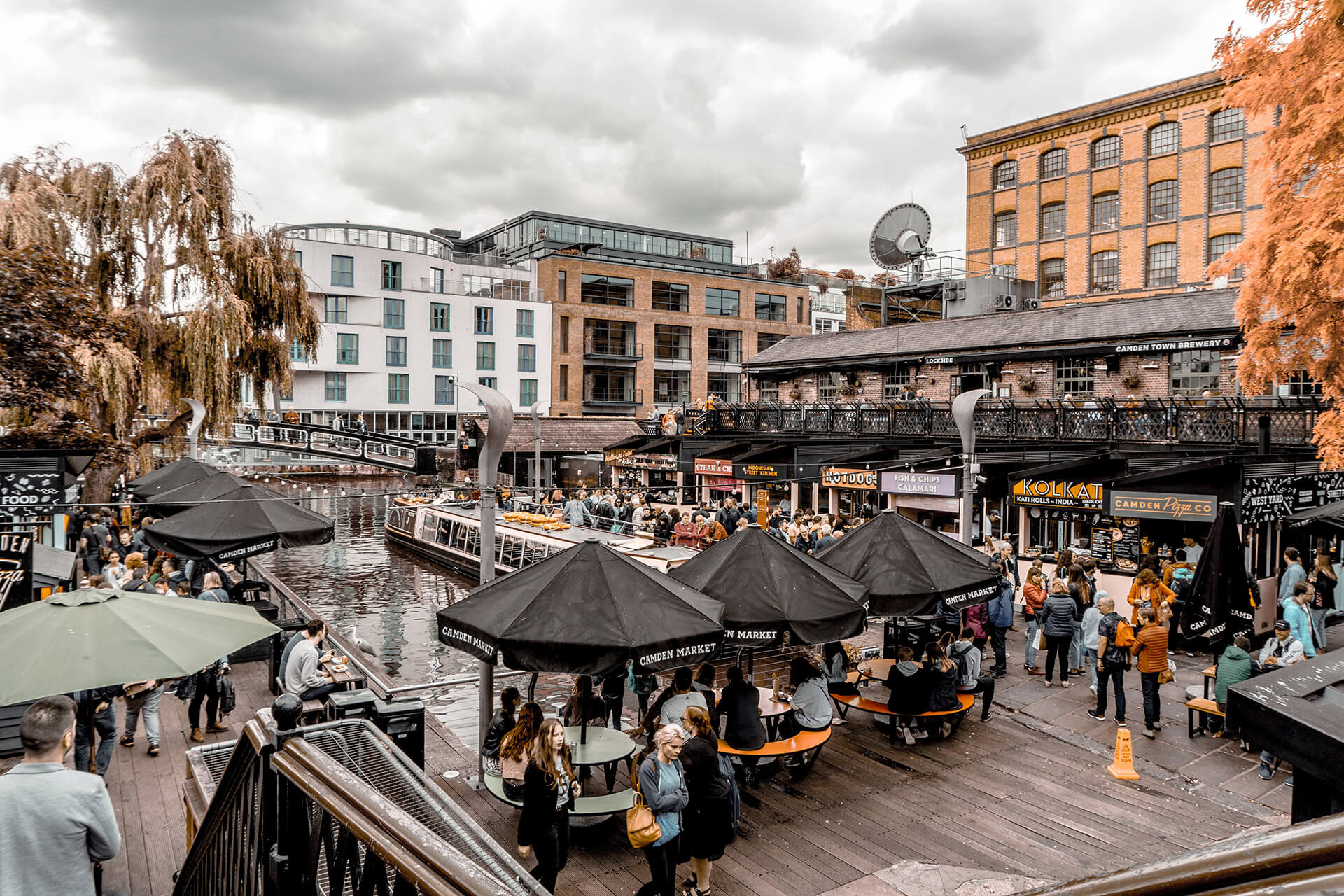 This area is most famous for Camden Market, a sprawling treasure trove of vintage clothes, arts and crafts, antiques. With a buzzing live music scene, Camden is a vibrant, colourful part of town, with quick access to the rest of the city through both branches of the Northern Line. Check out The Roundhouse, one of Camden's top live theatre and music venues, for a sample of what's going on. To get the best balance from student life consider The Stay Club Camden. This affordable accommodation combines a variety of dorm-style studios and double suites with 24 hour security, a café, lounge and a gym, right in the heart of Camden.
2. Tower Bridge, East London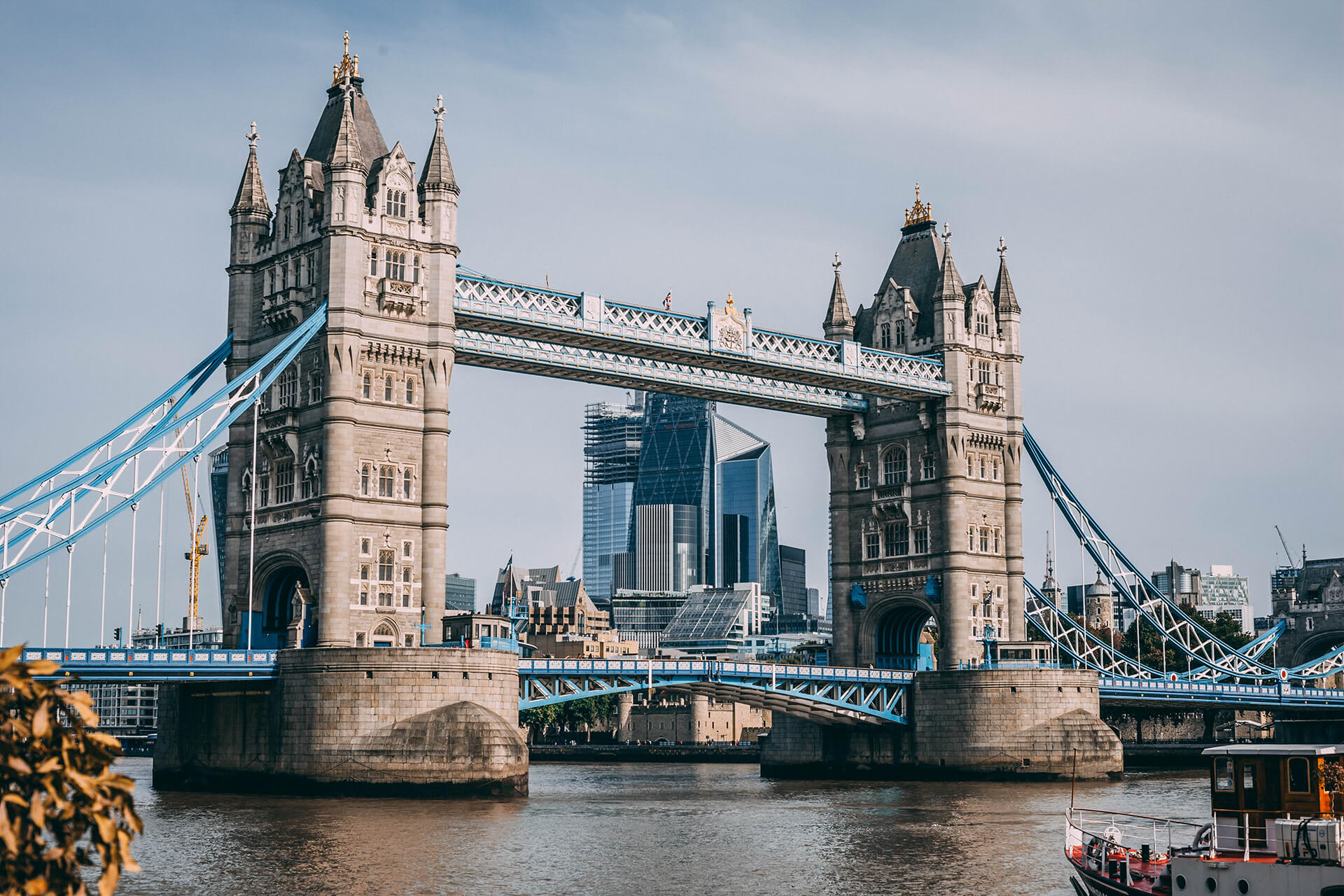 This historic part of London is a fascinating and inspiring place to live. On the edge of London's trendy East End, you can enjoy the cobbled streets, buzzing bars and bargain hunting at the street markets. Immerse yourself in the kaleidoscope of tastes and smells of Brick Lane's colourful markets. Find mid-week student deals at London's best curry houses. Tower Bridge is the ideal location for Queen Mary University of London, London Metropolitan University, and the London School of Medicine and Dentistry but access to the Circle, District and Metropolitan lines means you can get to just about anywhere else.
3. Bermondsey, South-east London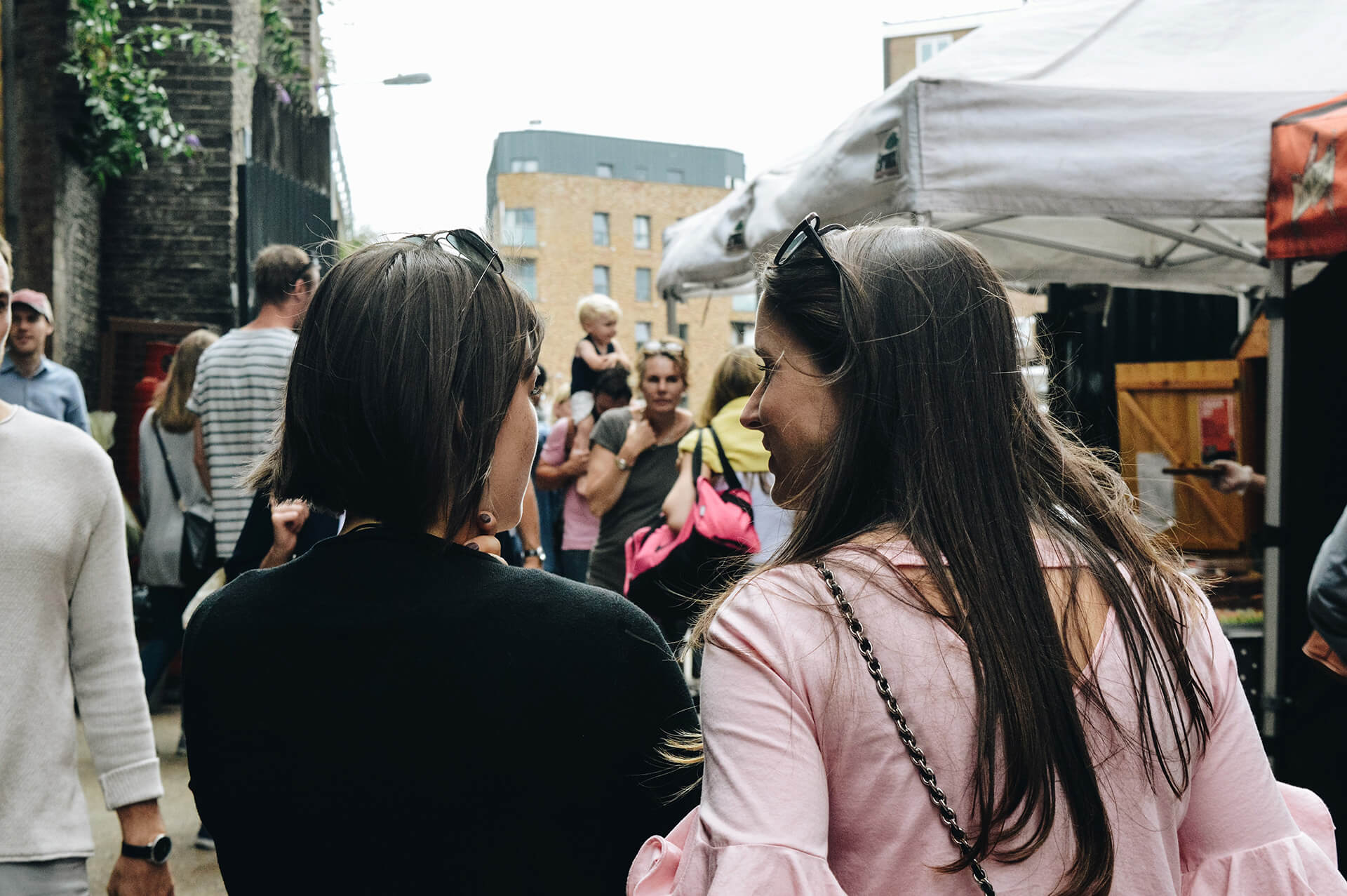 A funky mix of historic buildings and industrial architecture, art galleries, bars and heavenly street food make Bermondsey a very cool place for students to live. Lose yourself in the divine foodie offerings at Borough Market. Challenge yourself to complete The Bermondsey Beer Mile. Served by both the Jubilee line and overground trains, Bermondsey is within walking distance of South Bank University, Kings College and London Bridge.
4. Shoreditch, East London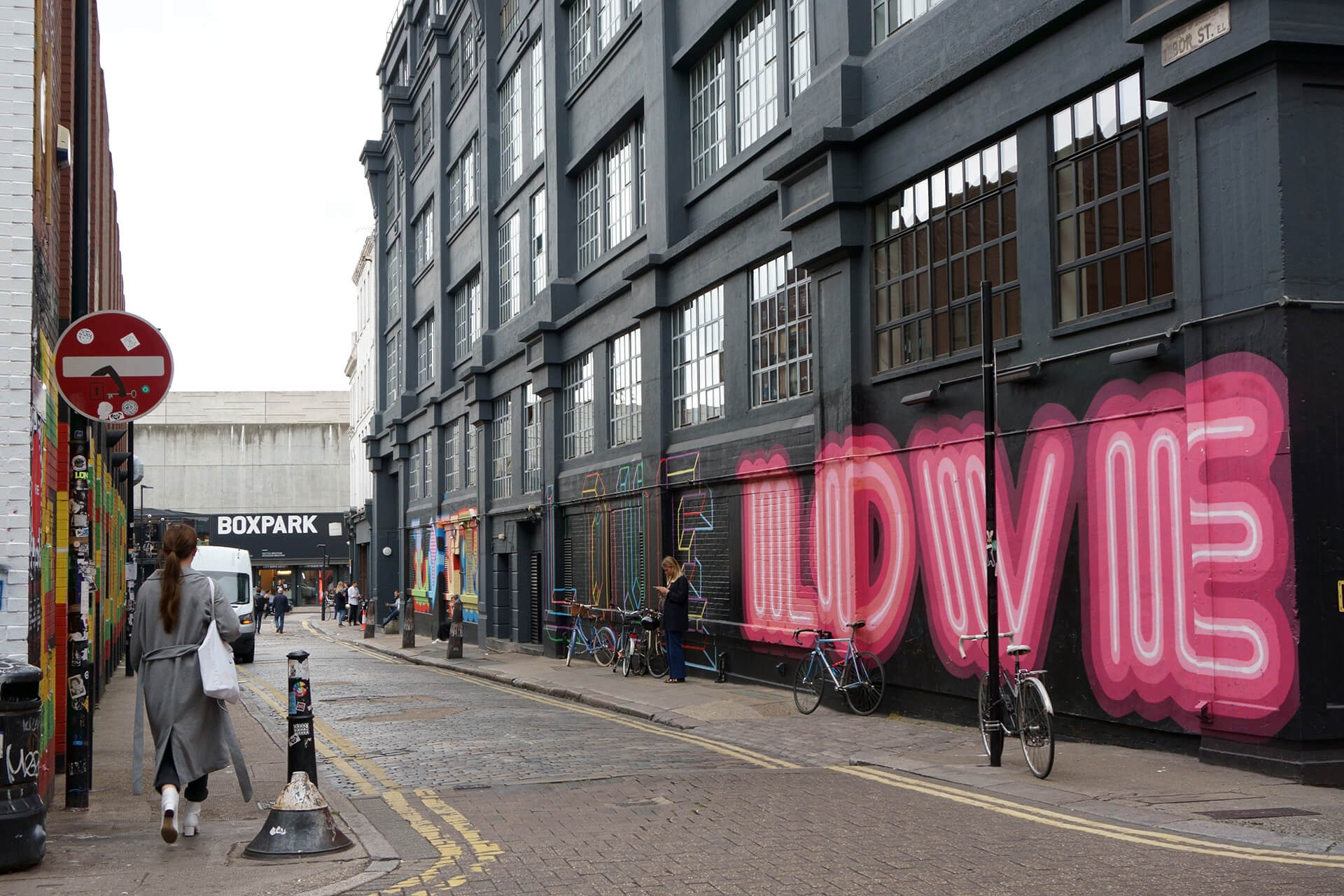 From indie shops to tasty street food, this is London's creative hub with loads of galleries, nightclubs, hip pubs and cafes. Wander around Rivington Street's amazing collection of street art featuring works by Banksy and Thierry Noir. Dive into the huge Spitalfields Market and hunt for treasures among the endless craft, jewellery, fashion and food stalls. This area is walking distance from the London College of Fashion and Guildhall School of Music and Drama and close to the Northern Line.
5. Richmond, South-west London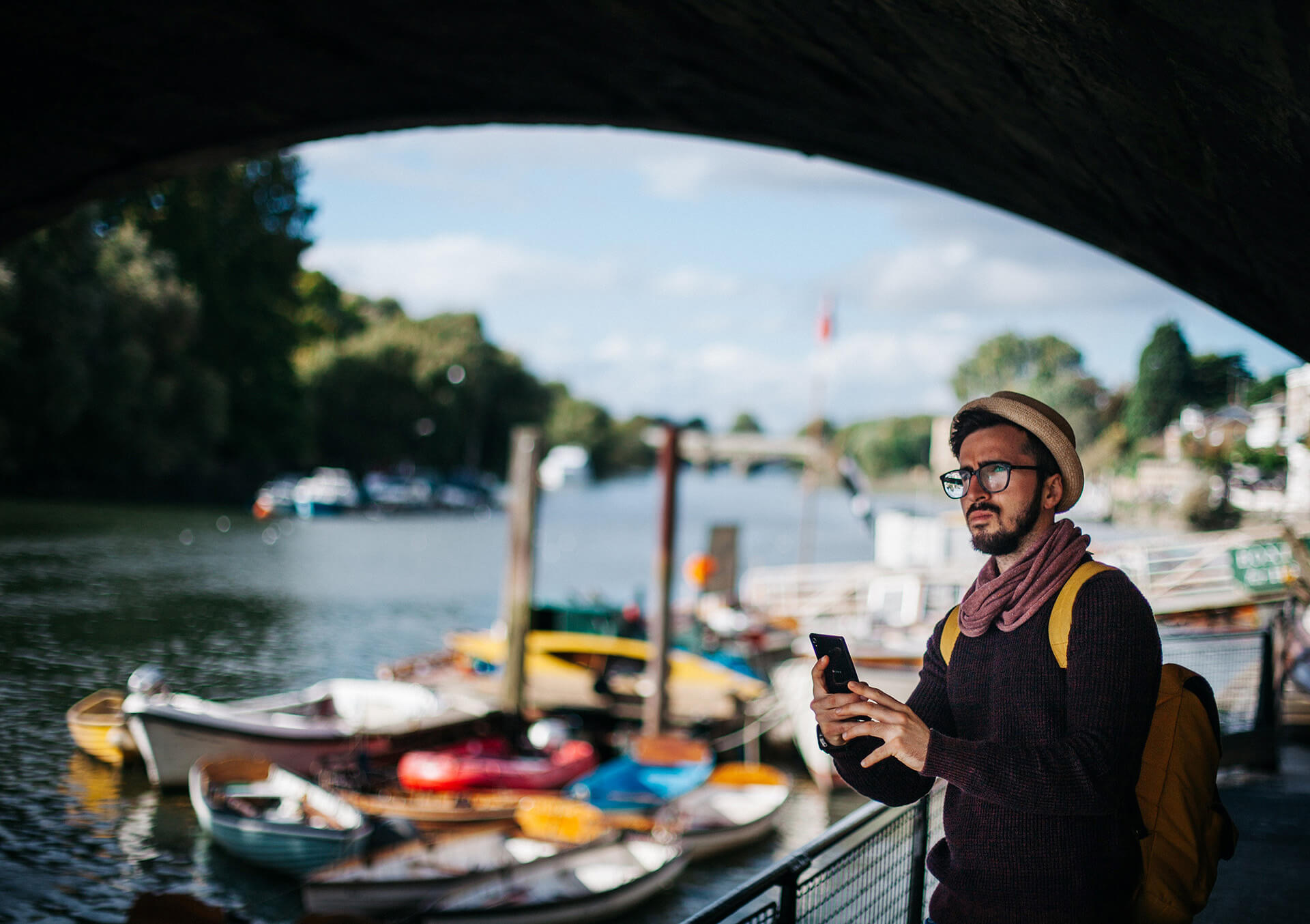 A bit further out, the leafy, residential district of Richmond is well connected to the city centre by multiple transport links. Riverside walks and pubs like the White Cross offer great views to enjoy. Richmond Park offers miles of walking and jogging trails, gardens and woods. It's over 2,500 acres, with over 600 deer. Obviously, living here is ideal for Richmond University, but many others can be easily reached through the District Line, overground and national rail services, with a direct route to London Waterloo taking just 20 minutes.
6. Brixton, South London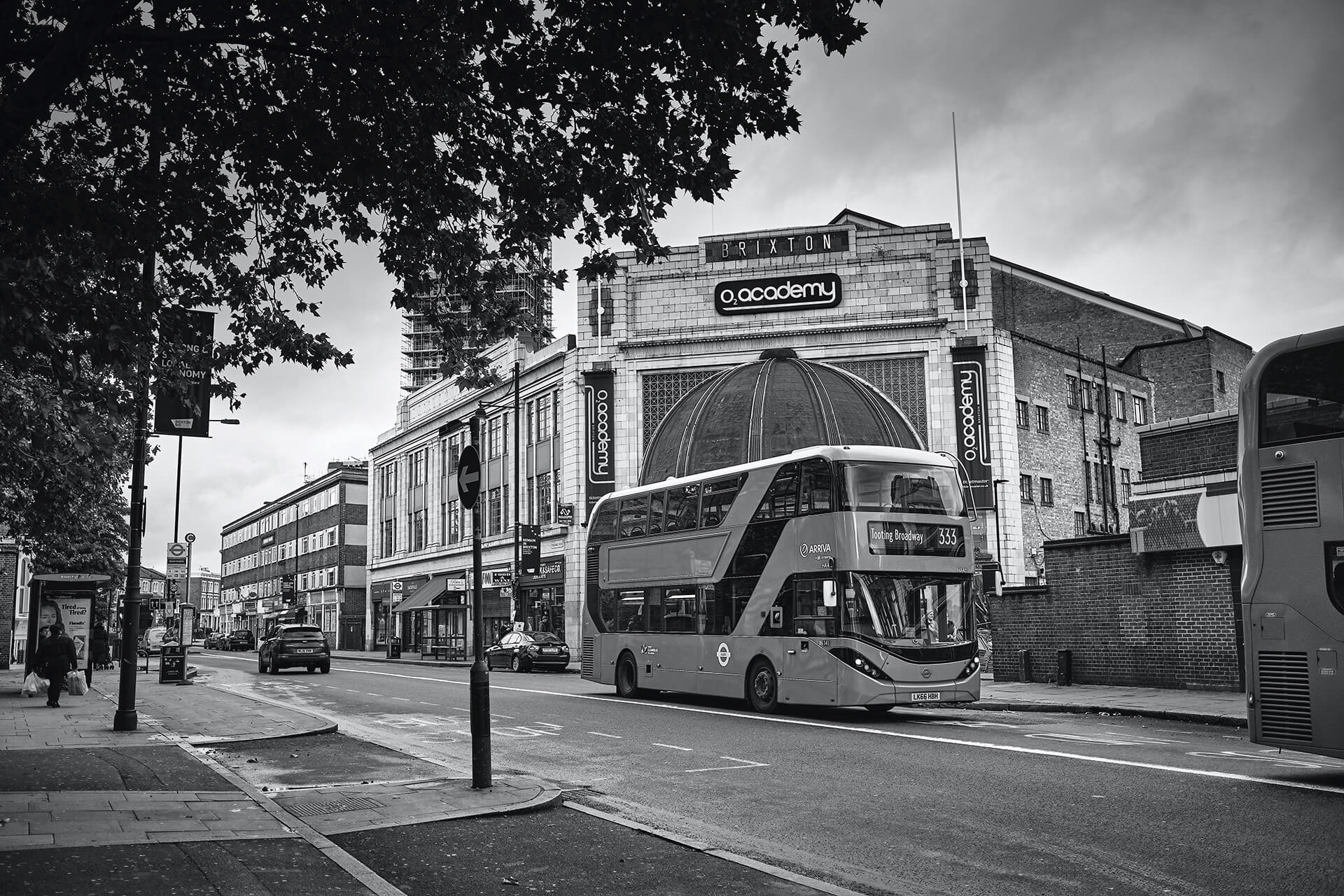 From its Caribbean roots to classy roof bars, Brixton offers a huge range of restaurants, tons of live music plus some of London's best clubs like Phonox. Plus, there's beautiful green spaces to chill out in, like Brockwell Park. While this area has become very trendy in the last few years, there are still affordable options for students to be found, particularly if you are prepared to share. Brixton is just one stop away from Victoria on the Victoria Line and connected directly to the city centre by overground rail.
7. Kings Cross, Central London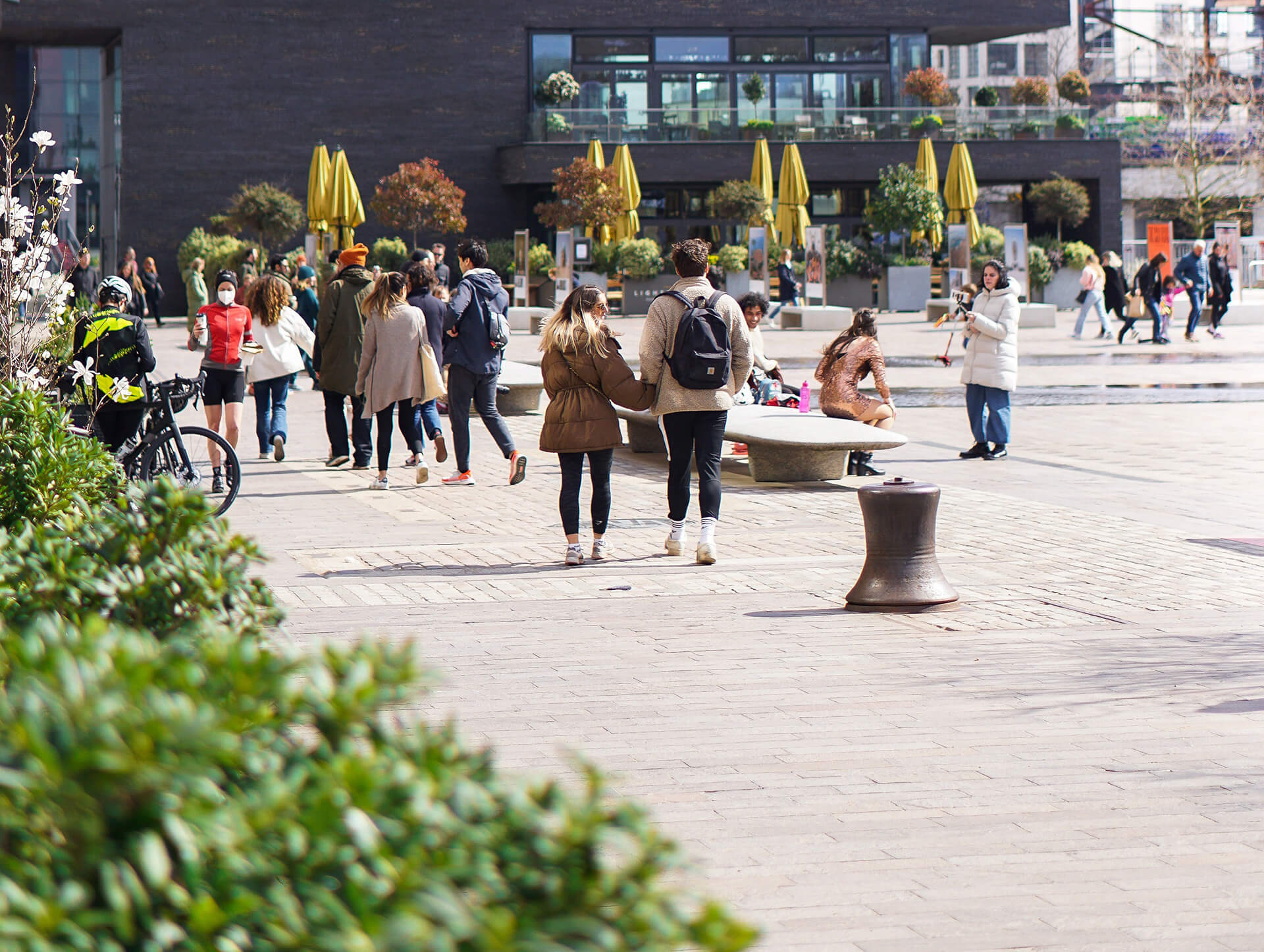 Home to a huge student population, Kings Cross is a vibrant and cosmopolitan part of the city with a loads of great value places to eat, drink and stay. Its bustling underground station is the biggest interchange in London, served by the Circle, Piccadilly, Hammersmith & City, Northern, Metropolitan and Victoria line. Plus it's the departure point for the Eurostar, connecting you to continental Europe. With the Sadlers Wells Theatre (a contemporary dance venue) plus iconic London nightclubs like Scala and Big Chill Bar, there's always something going on. And if there isn't, you can always go and get on with what you are supposed to be doing at the world-famous British Library. Kings Cross is within 20 minutes' commuting distance of UCL, City University, SOAS, University of Westminster and Kings College.
8. Kensington, Central London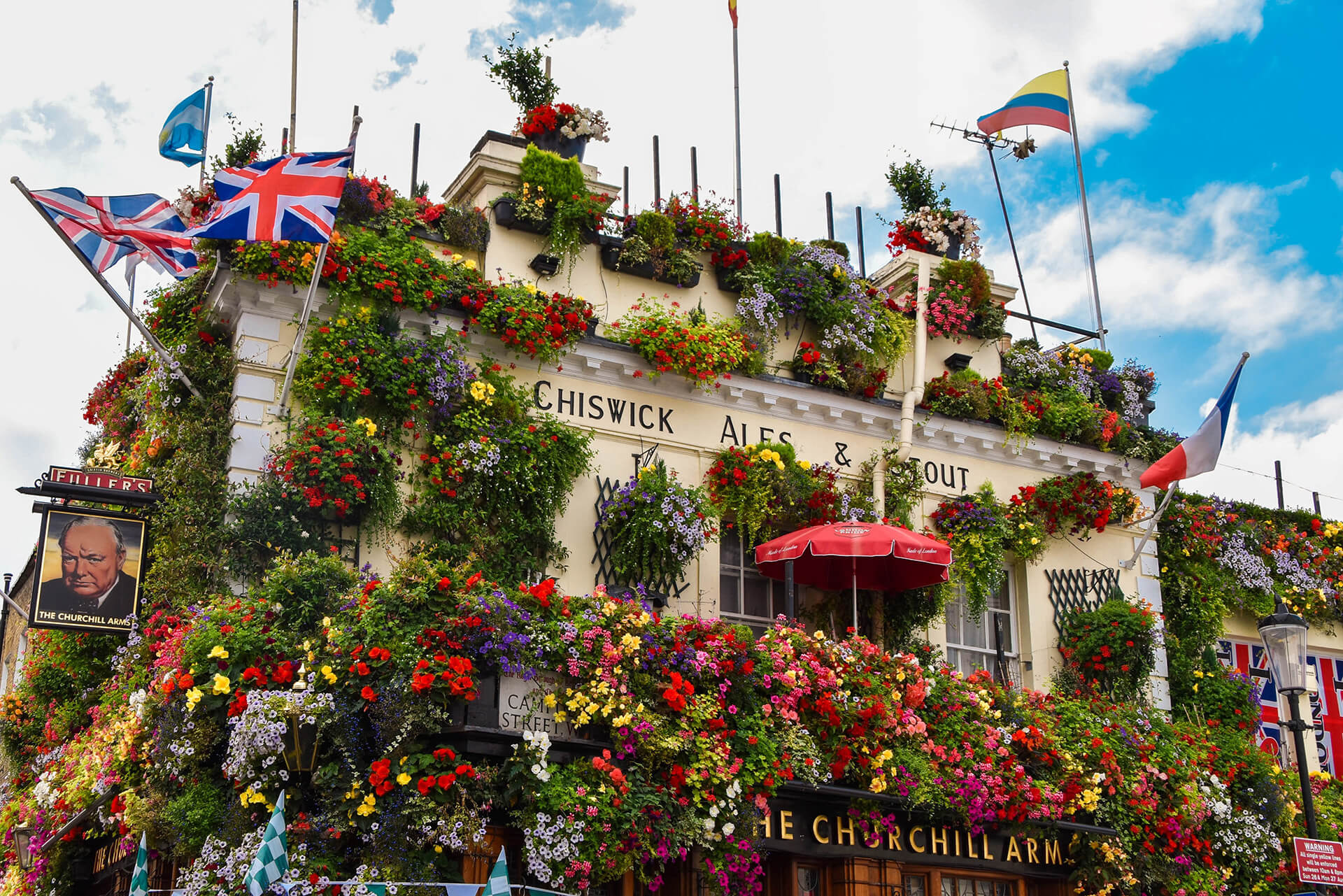 Home to Imperial College London, The Royal College of Music and The Royal College of Art, Kensington is an upmarket neighbourhood. If you're lucky enough to find an affordable room to rent here, you'll be spoilt for choice here amongst London's most famous museums, parks, food and nightlife. Party with the celebs at Boujis, take a stroll in Hyde Park, and visit The Serpentine Art Galleries. There's even cold water swimming at The Serpentine Lido.
Best Places to Live vs. Your Student Needs
Overall, you're going to have to weigh up what you want most out of your money and from your time living in London. You want to live close enough to where you are studying, so you don't spend all your time commuting from somewhere out in the suburbs. You don't want to spend a fortune on rent, so you have enough money left to enjoy living in London. Good transport links are key and can make all sorts of more affordable options possible.
The Best Place to Live for Nightlife
In terms of fun to be had, it's hard to beat Brixton. Brixton is a hub of multiculturalism and this is reflected it the diverse, artistic innovation found within its nightime economy. Brixton has everything from late-license pubs and super clubs to quirky and curious one-off events and venues.
Catch a flick at the Ritzy Picturehouse. Try out Barrio Brixton for Latin cocktails, samba dancers and DJs. Catch a world-class DJ raising the rafters at Electric Brixton.
The Safest Place to Live
London is as safe as any large city from around the world. However, it is al-ways worth keeping your wits about you. Wherever you live its important to be mindful of your own security such as travelling home with friends, not taking unlicensed taxis and keeping your valuables out of site.
Winner – Richmond.
The Best Place to Live on a Budget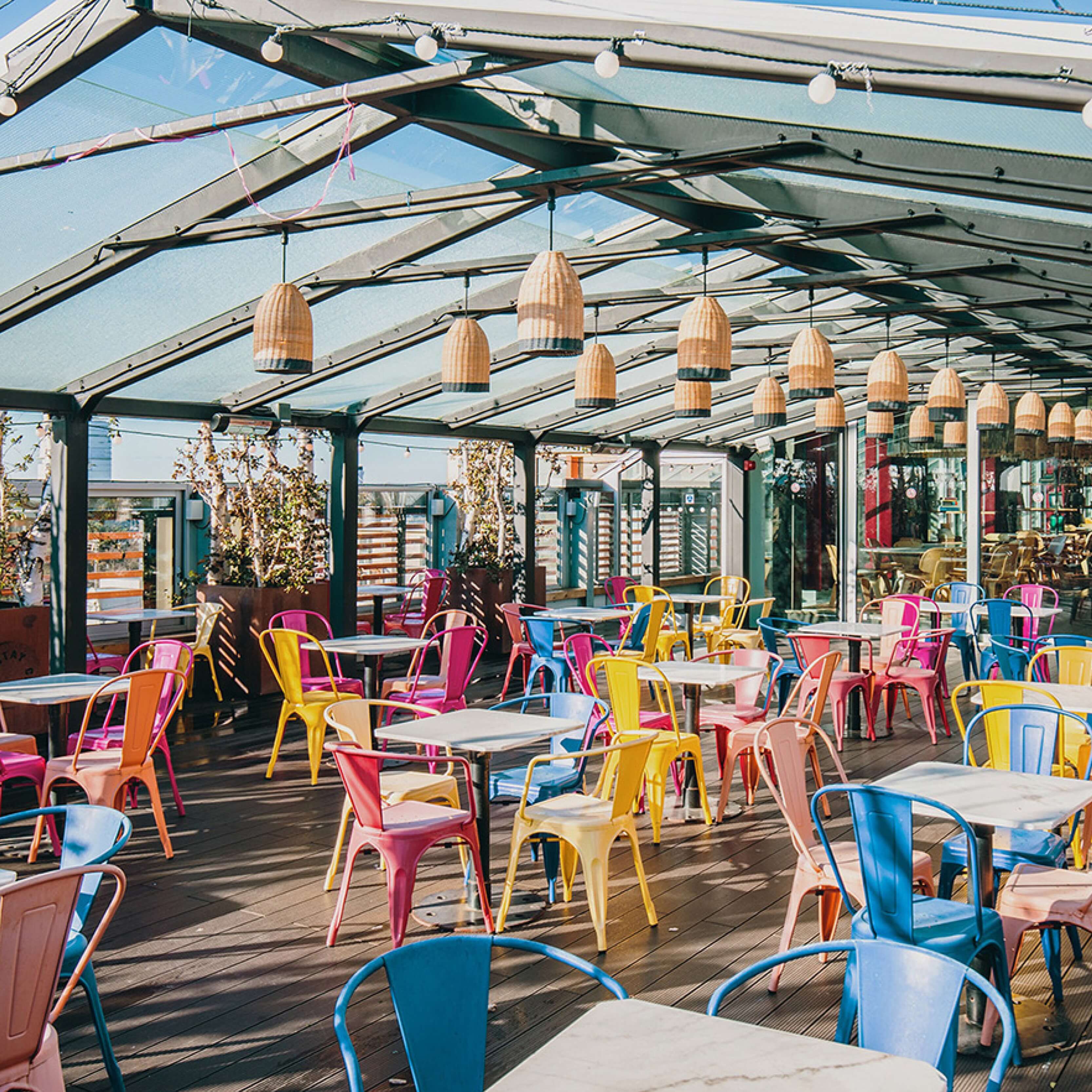 For cheaper accommodation, look a bit further out of the city. Check out The Stay Club Colindale, North London. Offering cheaper single rooms and shared studios, plus great social spaces, it is well connected to the city centre by The Northern Line, only 35 minutes into the University of Westminster.
Colindale really is cheap but cheerful. It is becoming renowned as the ideal spot for young people with contemporary developments, such as The Stay Club Colindale, artisan high street shops, bars and cafes plus green spaces such as Silk Stream Park and Montrse Playing Fields all nearby. Colindale re-ally offers a lot for relatively little.
Winner – The Stay Club Colindale
The Best Area With Things to Do
Tower Bridge really is in the middle of it all, as the area has been for 1000 years. . The iconic bridge itself connects Tower Hamlets in the north east with the south east borough of Southwark. The Tower Bridge area acts as a cross-roads of London, where East London meets the City and where North London meets South.
Soak up London's fascinating historical City starting with the thousand-year-old Tower of London to the vitreum views from the modern SkyGarden. Then explore the ethnically diverse and cultural conflation that is the East End and walk back over the bridge to Southbank, home to London's most famous galleries, theatres and museums including The Tate Modern and Shakespeare's Globe.
Winner – Tower Bridge
The Best Amenities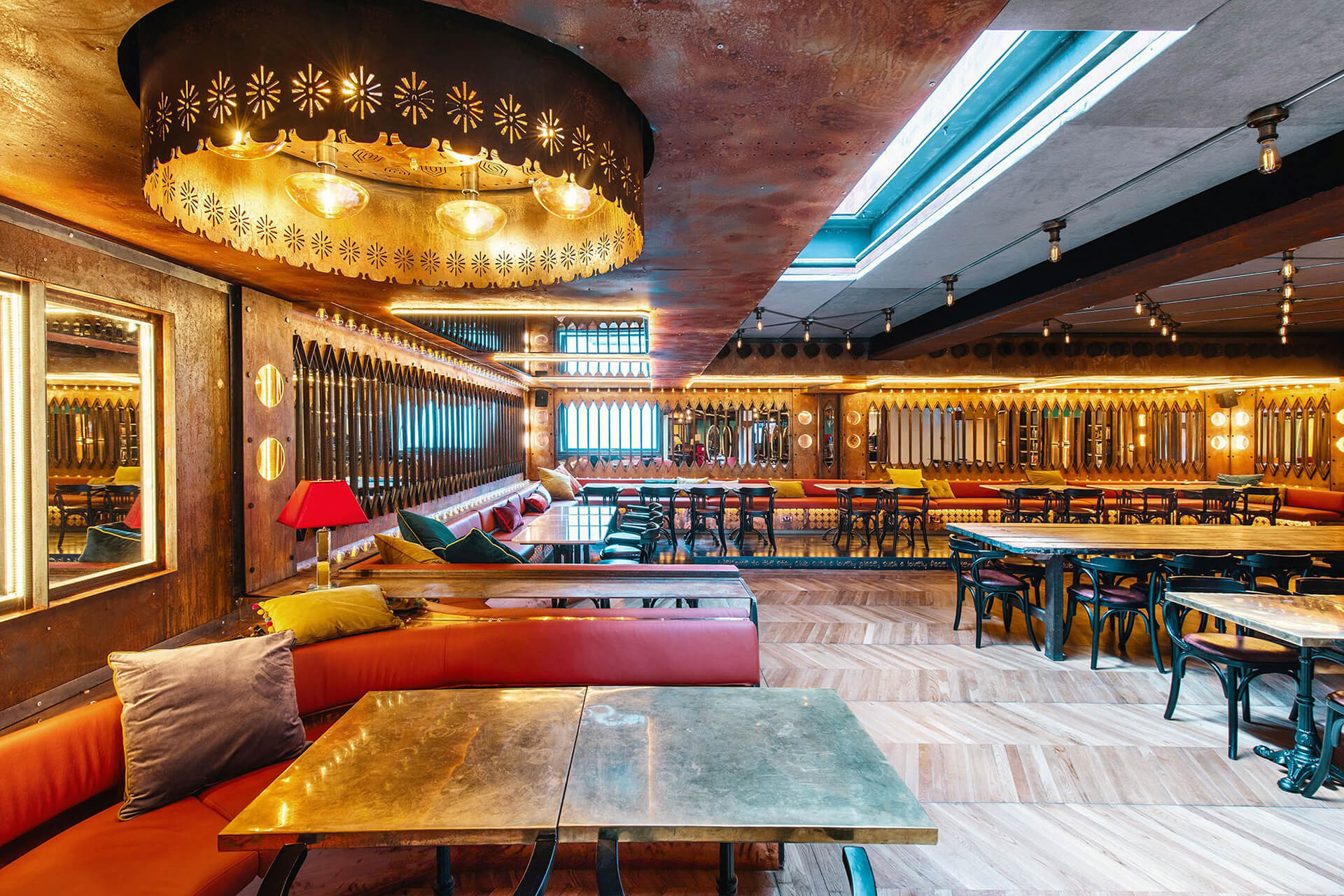 It's hard to beat The Stay Club Kentish Town. It has every fun amenity you could want like a cinema, café, gym, a disco and a DJ Bar. Then there's all the stuff you actually need like housekeeping, 24 hour security, a laundry, a library and someone always on hand to help at the reception. Plus, there are weekly events, seasonal parties and happenings.
Winner – The Stay Club Kentish Town
Best Areas To Live For Universities
While ideally you simply want to roll out of bed and be in your lectures, Lon-don and its prices doesn't always allow for that. That doesn't mean you can't take commute time into consideration when considering where to live, however. Here we look at the best areas to live for UCL, Queen Mary University of London and King's College. If your headed to an alternative university, find out more about your university and accommodation options.
Where to live for UCL
As a general rule of thumb, the further away you go, the cheaper the accommodation cost. With UCL, whilst most university activity occurs in Zone 1, living in Zone 2 may offer the best balance between cost and convenience. Camden, once again not only offers an abundance of goings-on, but is also just 15 mins from UCL main campus on public transport, or a 30-minute walk if you fancy stretching your legs.
Winner – The Stay Club Camden
Where to live for Queen Mary
Queen Mary University of London has five campuses scattered around East and Central London. The largest, in fact the largest campus of any London-based Russell Group university, is located in Mile End, but other campuses include Whitechapel, Charterhouse Square and West Smithfield plus for post-graduates, a campus in Lincoln's Inn Fields (Holborn).
The main campus in Mile End sits alongside Regent's Canal sitting within touching distance of East London's gems such as Shoreditch, Brick Lane and the Olympic Park. Mile End is on the Central Line, meaning accommodation anywhere along it gives you both easy access to the campus but also central London. Whilst Shoreditch may be rather expensive, Hackney and Strat-ford are generally, relatively cheaper and Tower Bridge offers easy access to both East and West London.
Winner – Tower Bridge, East London
Where to live for King's College London
King's College London's main Strand Campus is located just off the banks of the River Thames, a stones throw away from Temple underground station. Not far from the quirky area surrounding Covent Garden, the centrality of the location makes it an exceptionally expensive area. Similar to UCL then, it's best to look a little further afield with an easy commute.
Because it's so central, most outer boroughs are still easily commutable. Temple is on the district tube line so any accommodation near a district line tube station is desirable. Alternatively, the Northern line is close by too, meaning that Chalk Farm, Kentish Town and Camden are all within easy distance. Factoring in price, amenities and distance and it's hard to look past Kentish Town. From its award-winning CAMRA pubs, 53 independent shops and even a nudist public baths (if you're into that sort of thing) – it's still only a 25 minute commute to Strand Campus.
Winner – The Stay Club Kentish Town
What About Graduates?
If you are a graduate or young professional you'll probably want to move away from areas with a high density of students, with their late-night parties and noisy clubs. Consider slightly quieter residential areas with great restaurants and lovely parks like Battersea or Islington. Sharing a house or flat with friends will keep the rent reasonable.
Rest Assured…
Wherever you choose to live as a student in London, make sure you have a great overall experience by choosing purpose-built, highly recommended student accommodation like The Stay Club. All three of their locations in Colindale, Kentish Town and Camden offer fun shared social spaces and comfortable, clean, well-equipped rooms and suites at affordable prices, with great facilities and transport links. Get the most out of your time in London. Study hard, play hard and, at the end of the day, know that you have somewhere safe and welcoming to come home to.