So, you've decided to take the leap & study in London – A decision you'll never regret! One of the greatest & trendiest cities of the world, London boasts a ton of history, diversity & a plethora of life-changing opportunities. With so much to experience and explore from famous landmarks in London such as The Big Ben to insta-worthy attractions when you stop by Madame Tussauds, the list is endless. Here's a guide to the top 15 famous places to visit during your student experience!
London's Famous Buildings
Let's start off with the touristy places! Steeped in history, London offers notable buildings dating all the way back to the 11th century. These are the places you want to visit if you desire to learn about London's history and to get those all-important recognizable pictures to show off to family & friends. If you don't have the pictures, did you really travel & experience London?! From marvellous and majestic churches to busy & bustling train stations, let's take a dive into London's most famous buildings to visit.
1. Buckingham Palace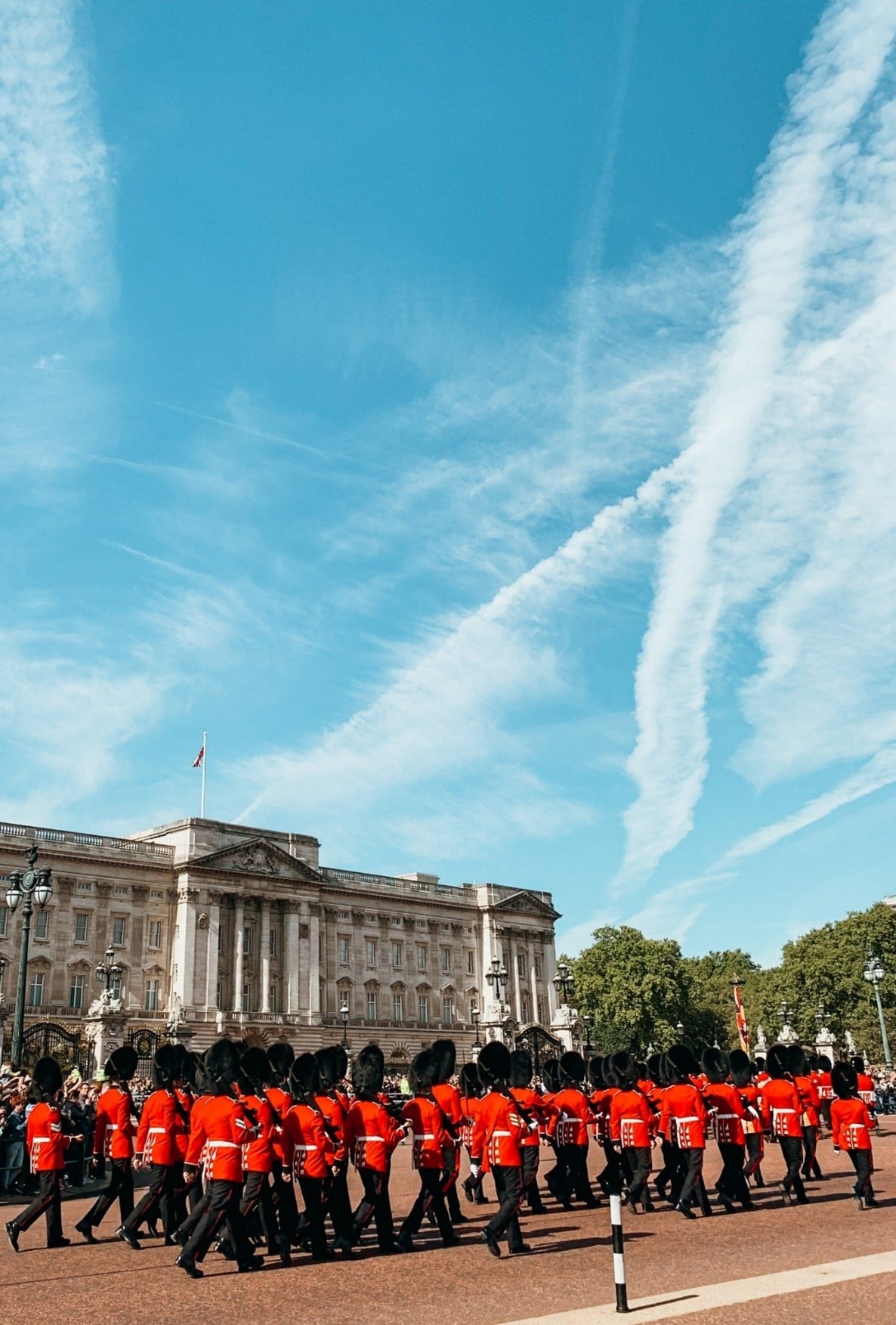 One of the official royal residences to the Queen, it is the focal point to the country's significant occasions such as the infamous royal weddings, Trooping the Colour, a ceremonial tribute that celebrates the Queen's birthday, and many more. The monumental palace is so grand that it stretches across an area of 39 acres. It is made up of 775 rooms. Of these rooms, there are 52 royal and guest bedrooms, 188 staff bedrooms, 92 offices, 19 staterooms, and 78 bathrooms. When the Queen is not in residence, from the end of July to the end of September, the palace's stunning staterooms are open to the public. Key times for those that want an insider look at the infamous building. Find out how you can make a visit to Buckingham Palace.
Address: London, SW1A 1AA
2. St. Paul's Cathedral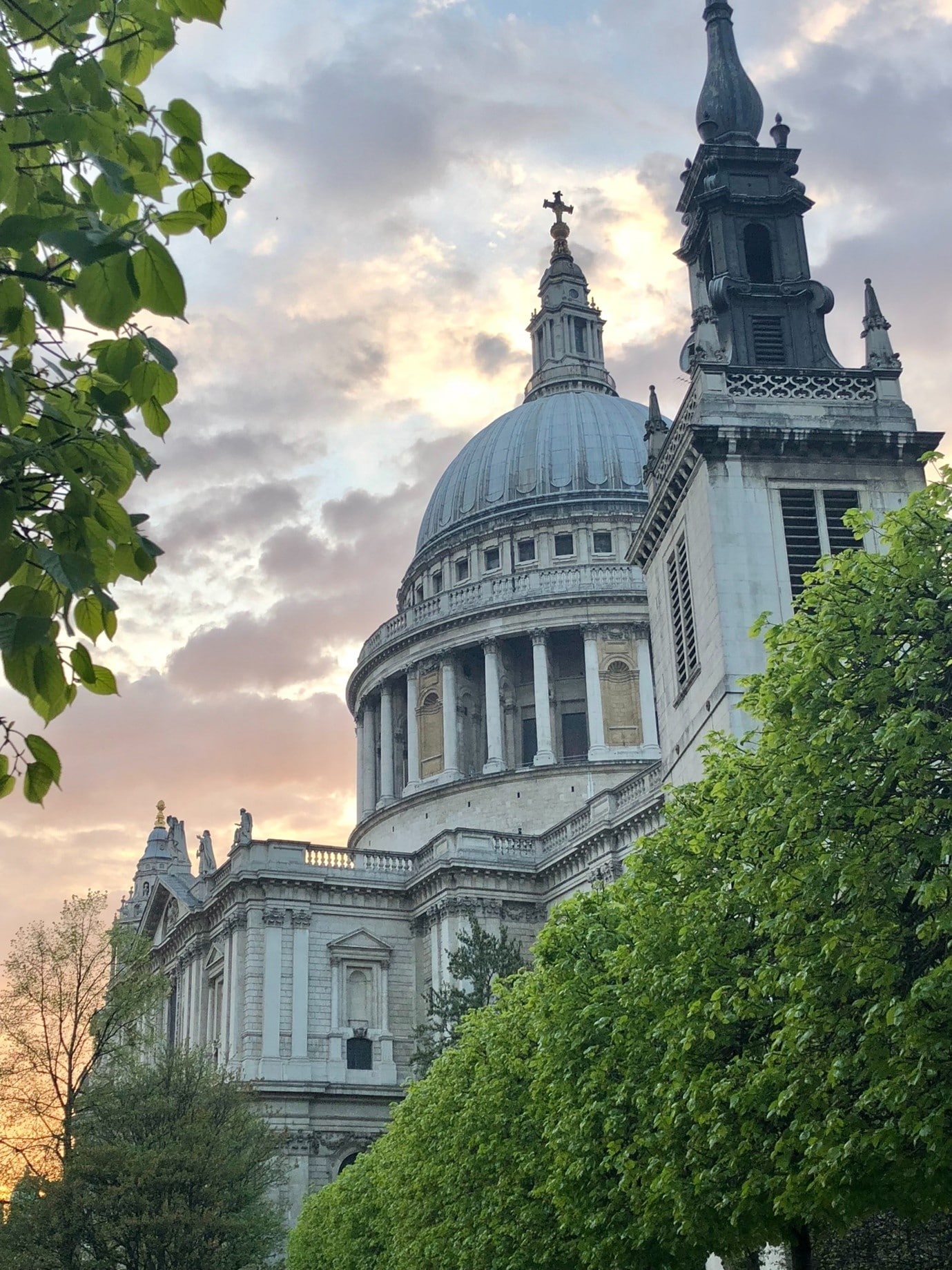 The immaculate & baroque-style cathedral is a must-see for classical art enthusiasts out there! Historically, the original building of St Paul's was destroyed by the Great Fire of London in 1666. Hence an opportunity arose for the famous architect, Sir Christopher Wren to create the masterpiece that it is today. The Cathedral offers a plethora of sights such as its ornate golden interior, magnificent gallery, and one of the best views of London. If you want to have a real nosy around, within St Paul's crypt you'll find Admiral Lord Nelson, Sir Christopher Wren, and the Duke of Wellington, one of many leading figures in British culture & history. Here are some worthy tips you would want to know! Though you must pay for admission to St Paul's, you can also experience it for free! Church services are run throughout the week with a number of their services sung by the Cathedral Choir or visiting choirs from around the world. All services are free to enter, with no booking required unless specified. Now add St Paul's to your To-Do List!
Address: St. Paul's Churchyard, London, EC4M 8AD
3. Tower of London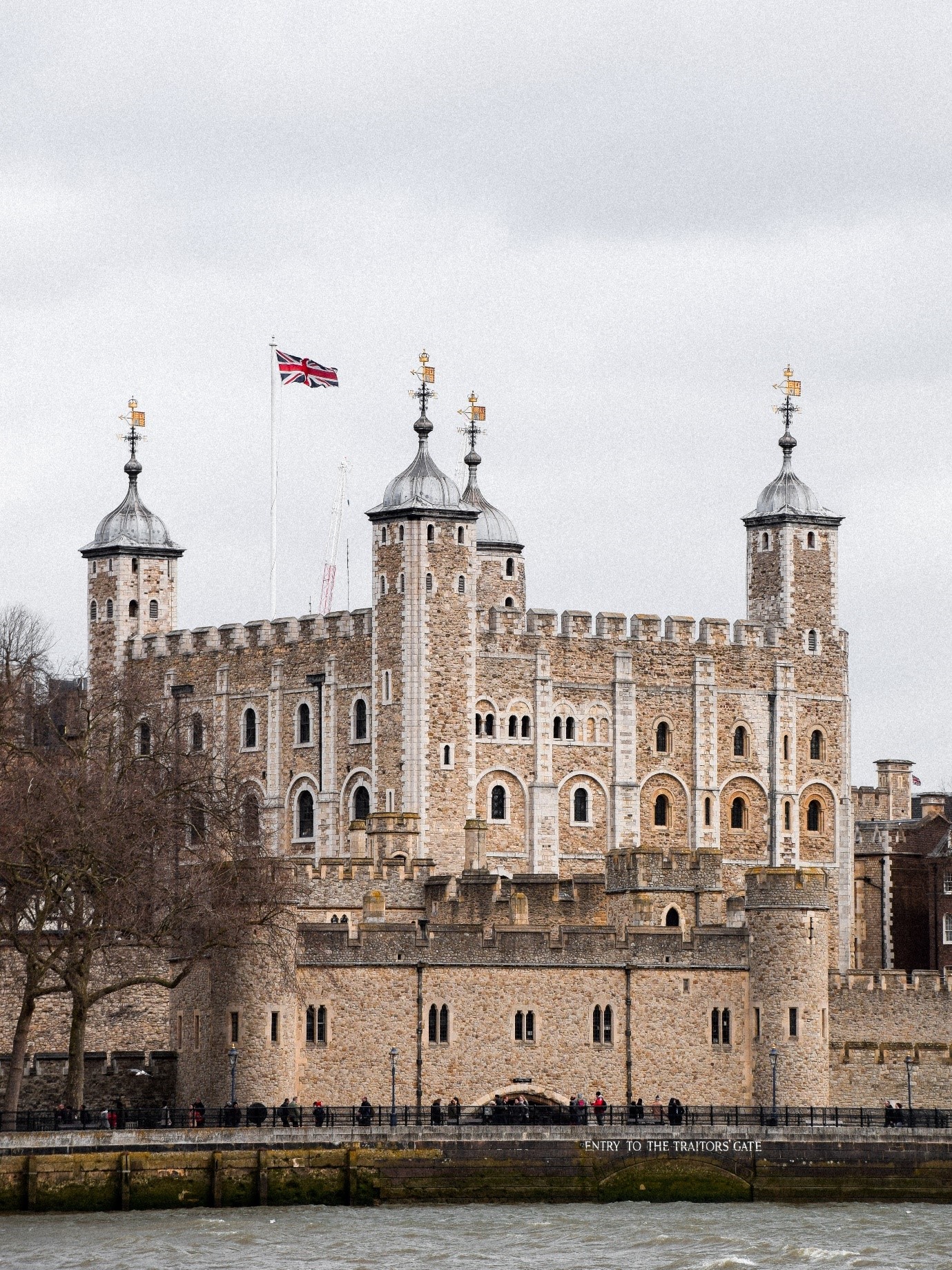 One of the top London attractions is the Tower of London. Did you know that parts of the tower are over 1,000 years old and that it once served as a royal palace; a prison and a place of execution. Now, it's notoriously known for housing an impressive collection of military armor. A popular attraction within the tower is The Line of Kings. Created in the 17th century, it's one of the earliest museum exhibits that was installed for King Charles II to celebrate the restoration of the English monarchy. It's an exhibition that showcases a collection of weaponry dating back to medieval times to the end of the 19th century. If you're looking for an eerie & dark vibe to British history, the Bloody Tower where famous prisoners such as Sir Walter Raleigh were housed is open to the public. As well as Tower Green, where the infamous wives of King Henry the VIII, Queen Anne Boleyn, second wife of Henry VIII; Catherine Howard, Henry's fifth wife were executed. Tower of London offers a diverse range of sights, find out more on how you can experience this much of historic British culture.
Address: London, EC3N 4AB
Famous Streets in London
London is the biggest city in the UK and unsurprisingly it offers infamous streets filled with creative street art, retail hotspots, trendy bars & restaurants that all first-timers should experience. Whether you're looking for something luxurious or casual, you can have it all when you visit London.
Oxford Street
View this post on Instagram
One of the most famous streets in London, Oxford Street is essentially the mecca of retail. It's an everyday attraction that lures tourists & fashion enthusiasts to indulge in the perfect shopping experience. With tons of popular retail brands at your disposal, it's no surprise that it's a popular hotspot. Interested in luxury designer goods, Selfridges is the place to be, A keen sneakerhead? Adidas and Nike offer fun-filled shopping that will have you lost in their fantasy. Have your money ready cause you'll surely be spending!
Station: Oxford Street Station
Brick Lane
View this post on Instagram
This street is dedicated to all creative & social heads out there! Located in East London, within the social hotspot of Shoreditch, Brick Lane is a historic street that dates back 450 years. Known to many as a hipster's paradise, Brick Lane offers incredible graffiti & street art, an array of authentic food markets, vintage stores, and trendy bars & restaurants. During the day, you'll expect bargain hunters rifling through food & clothes markets, thrifting at Brick Lane's Vintage Market, and taking wonderful pictures of the local street art. When the sun goes down, you'll also expect late-night revellers enjoying quirky bars & clubs.
Abbey Road
View this post on Instagram
Recognize this iconic cover?! Thanks to The Beatles and their acclaimed album, Abbey Road, the infamous group immortalized this leafy street in St John's Wood. You'll recognize the zebra crossing featured on the cover that draws millions of tourists who desire to recapture the legendary shot. If you're an avid Beatles fan you can also see the Abbey Road Studios where most of their music was recorded. This is definitely an attraction for any music lover!
Famous Parks in London
Take your pick of the best parks in London to explore. Dotted around the city you'll find an array of stunning parks that's perfect for any picnic or scenic stroll. So, there's no excuse not to go out and enjoy mother nature.
Primrose Hill
View this post on Instagram
A 10-minute walk from The Stay Club Camden, Primrose Hill is a popular grassy hill destination to catch the best views of North London. It's the perfect place to relax with friends, take a casual stroll, or do dog walking. Along the way, you can expect to see interesting & quirky shops. Fun fact! An oak tree planted in 1864, known as "Shakespeare's Tree" stands on the slope of the hill which commemorates the birth of Shakespeare. The replacement tree was re-planted in 1964. If you're looking for scenic city views in the middle of mother nature, Primrose Park is the ideal park for you!
Regents Park
View this post on Instagram
Originally a royal hunting ground for Henry VIII, this picturesque park offers a variety of recreational activities such as tennis courts, a cricket ground, children's playgrounds and it even offers an exceptional zoo that resides on the north side of the park. It has beautiful rose garden displays with added water features, a walled garden, bridges, and also some cafés whenever you're feeling puckish. With lots on offer, Regent's Park is the place to be!
Hyde Park
View this post on Instagram
Another historic royal hunting ground for Henry VIII, Hyde Park is famous for being the largest park in the central & the royal parks of London. Connected to Kensington Gardens, the park is 350 acres of greenery right bang in the middle of central London. During a brightly lit summer's day, you can expect to see tons of Londoners flocking around the vastly spacious park to see the wildlife, soaking their feet in the Diana Memorial Fountain & ordering food & drinks from the park café. It's the perfect park to hang out in the Summer.
Museums & Galleries
Whether you're into classical or modern art, London offers the very best museums and galleries to satisfy your cultural cravings. With so much on offer, here are our top galleries that give you a bit of everything you need!
The National Gallery
View this post on Instagram
The National Gallery is a popular art gallery based in Trafalgar Square & it is home to one of the greatest collections of classical paintings in the world. The public can admire & gawk at paintings from iconic artists such as Botticelli, Leonardo da Vinci, Van Gogh, and many more. Entrance to the gallery is free and it is open daily from 10am to 6pm, and Friday from 10am to 9pm.
Address: Trafalgar Square, Westminster, London, WC2N 5DN
Victoria and Albert Museum
View this post on Instagram
The iconic Victoria and Albert Museum is one of the most famous places to visit in London. It's a museum that is dedicated to the applied and decorative arts and houses of the world's amazing collections. Historically, the famous building was opened by Queen Victoria in 1900 and this would have been her last public appearance. As well as having wonderful exhibition spaces, the museum features a courtyard and café. The perfect place to relax after gazing at impeccable masterpieces.
Address: Cromwell Rd, London, SW7 2RL
Nearest Tube: South Kensington
Saatchi Gallery
View this post on Instagram
Saatchi Gallery based in Chelsea is a gallery dedicated to showcasing contemporary art by young emerging or contemporary artists. The newly registered charity is responsible for introducing artists who would later gain worldwide recognition. If you are into innovative & imaginative artwork, then Saatchi Gallery is the perfect place for you! With its committed passion to present contemporary art to the masses, admissions to the gallery are free and are open daily. Be sure not to miss out!
Address: Duke of York's HQ, King's Rd, London, SW3 4RY
Famous Shops in London
London is one of the leading fashion capitals in the world and it's no wonder that tons of eager tourists want to indulge in that 'London shopping experience'. From high-end luxury to the high street, London is the perfect place to be to get that important retail therapy. Let's dive into the infamous shops you need to be in during your time in London.
Harrods, Knightsbridge
View this post on Instagram
Flock to Knightsbridge if you desire to make some expensive purchases & explore upscale boutiques & flagship stores within the area. Upon your visit, you'll come across one of the world's famous department stores, Harrods. A luxury shopping spot for more than 160 years, Harrods showcases luxury products in food, fashion, homeware, and technology. Picking up a Harrods bag is essential for any London tourist. Experience what Harrods has o to offer and pop in early because you can easily spend the whole day there!
Address: 87-135 Brompton Rd, London, SW1X 7XL
Camden
View this post on Instagram
There is no shortage of shopping options in Camden, an area filled to the brim with markets, It's the perfect place to find unique & alternative gems that no one else will have. Punk fashion, vintage stores, tattoo parlors, authentic street food, you name it! Camden has it all. With The Stay Club Camden only being seconds away from the fun, here are a few shops you should visit during your time in London.
– Looking for some cyber-themed clothing that's perfect for any rave, visit Cyberdog!
– Feeling to purchase some second-hand gems, Rokit Vintage has got you covered
– Interested in trying Camden's infamous street market food? Not to worry, here's a list of street market food brands you need to try!
Address: Camden Lock Pl, London,NW1 8A
Westfields, Stratford
View this post on Instagram
Thinking about organising a shopping trip with your mates? Westfields is the place to be to get a load of your favourite high street brands all under one roof! With more than 250 shops you can try on trendy clothes, have a bite to eat, and even step into the cinema for a cheeky movie break. Westfields has it all!
Address: Montfichet Rd, London, E20 1EJ
Planning to move to London? Explore The Stay Club's luxury student accommodation, ideally located in zone 2 for easy travel across the capital's historical sites.