As Transport for London famously says, 'Keeping London Moving', it does just that. With numerous forms of transport, including the London Underground (the tube), Docklands Light Railway (DLR), and buses, it offers a wide-range of choices that can be overwhelming for any first-time visitor, but don't worry it does get easier! Here are all the maps you will need.
London Travel Passes
You can travel as much as you like at any time with a Travelcard, but you may be questioning what the best ticket is for your trip. Here is everything you need to know from TFL, however we have done a little London transport breakdown for you.
Pay as You Go
You can use a contactless (card or device) or an Oyster card to pay as you go on public transport (majority) services. Also, you can travel on most National Rail Services in London and some outside London.
Contactless
A good option as you only pay for the journeys you make and get to travel over London at any time. Your fares may be capped and you don't pay more than a 7-day travel card or a 7-Day Bus & Tram Pass if you make multiple journeys throughout the week.
Oyster
This is the same as contactless, but the difference is you will need to top up your card.
Getting Around London As Students
London is a massive city covering some 607 square miles (or 1,572 km), so naturally, you may feel slightly intimated. British site seeing tour company Evans and Evans says, "Despite its size, the city maintains an effective and efficient public transport system that connects all 32 London boroughs," which is true. Making it straightforward getting to and from university but always exploring the big city, as it does have some incredible sights. But if money is a concern, don't worry, there are many great ways to save money when travelling on London transport that is worth looking at too.
Your best option may be the 18+ Student Oyster Photocard because you can save 30% on travel cards and bus and tram passes. Here is the updated cost breakdown, which is subject to Error! Hyperlink reference not valid. TFL advises, "if you live near your university and only make a few journeys it may be cost-effective to travel using Pay-As-You-Go, instead of travelling with a discounted travel card or pass, or even consider off-peak travel."
It adds: "It is worth getting a 15-25 railcard or 26-30 railcard and adding it to your 18+ Student Oyster photocard, or standard adult Oyster card to get 34% off pay-as-you-go off-peak fares and daily caps for daily all the lines."
London Buses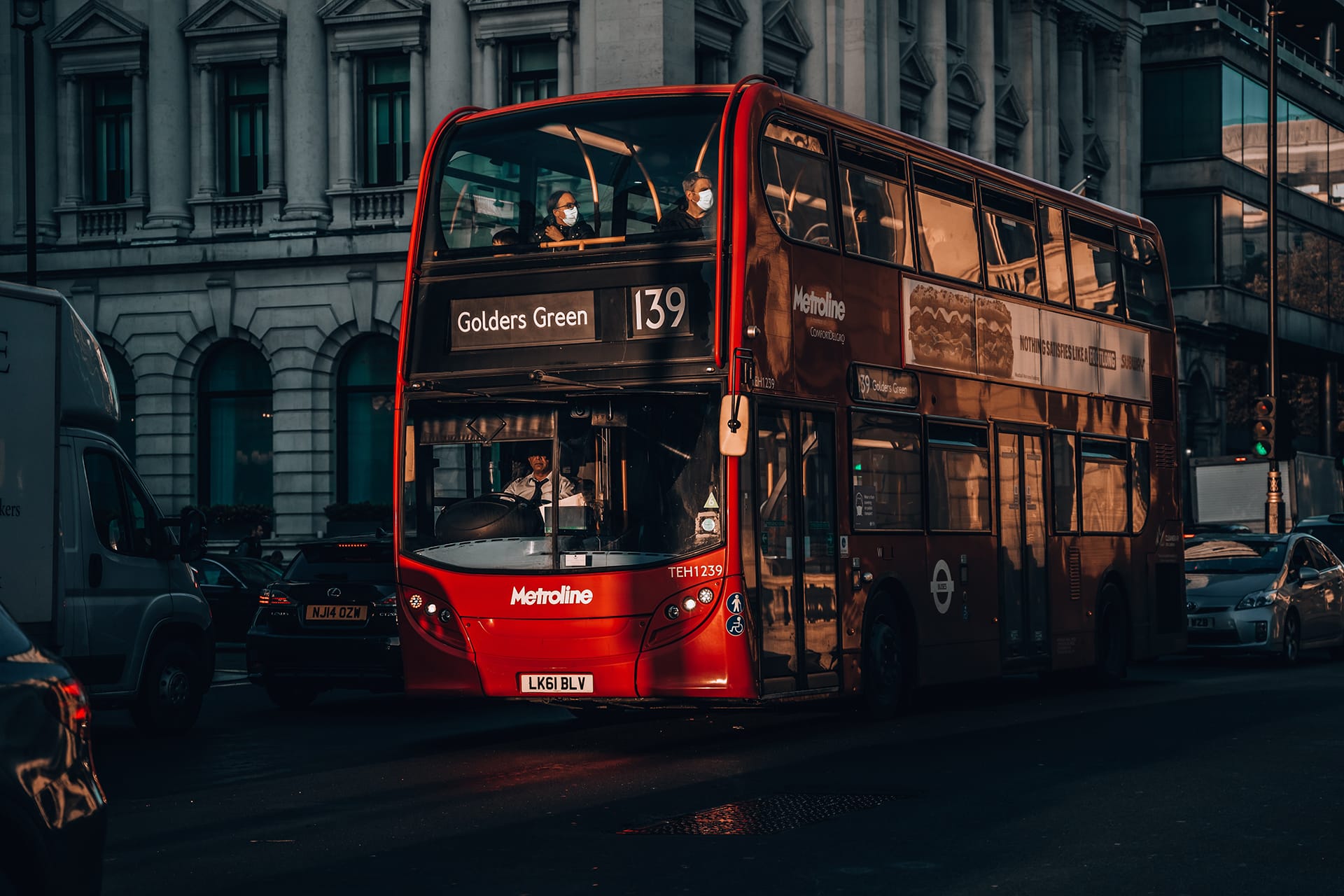 What better way to get around London than travelling on one of its iconic double-deckers? They are a cheap, cheerful, and convenient way to get around the city. Plus, you will have a great deal of opportunity to do some sightseeing along the way.
The Stay Club's accommodations are all connected to various bus routes. For example, hop on from Chalk Farm in Camden, where you can travel to Waterloo, The West End, Hampstead, or Marylebone.
Also, there are night buses that run every night of the week too. And don't forget to take advantage of the Hopper Fare where you can get unlimited bus journeys in one hour, for £1.65 using pay as you go.
London Underground
Ok, the London Underground/tube can be a minefield for many, but once you get familiar with the colours and the stops, you will have the tube map mastered in no time. There are 15 lines, all colour co-ordinated, including Hammersmith and City Line (pink), London Overground (Orange), London's new line, The Elizabeth Line (Purple) Northern Line ( Black- also three The Stay Club accommodations are located on this line)
Riverboat Services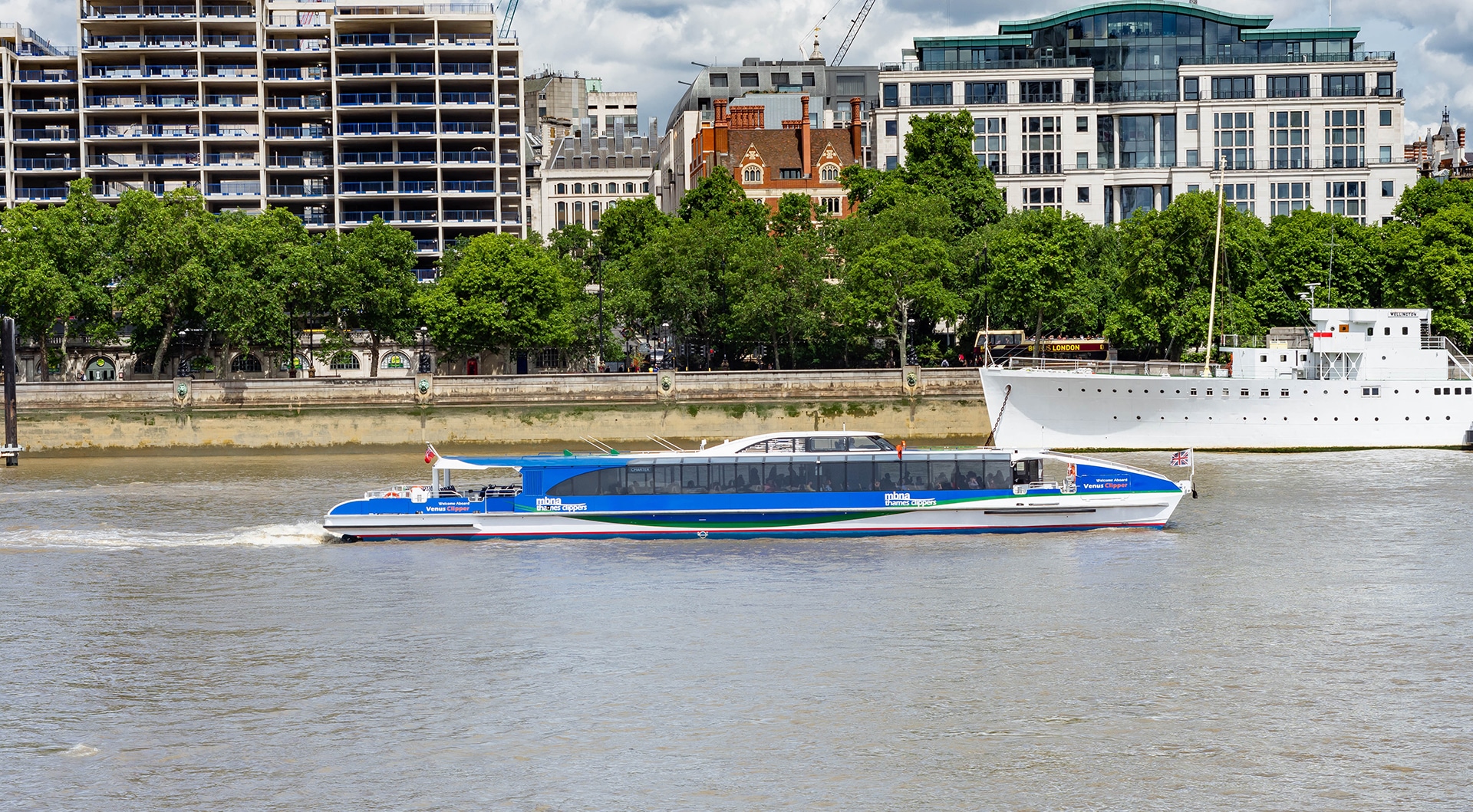 Step on board one of London's riverboats and enjoy the fast and frequent services and leisure routes, which cover the East, West, and Central Zones of London. It is a great way to see some of London's famous sites and avoid the hustle and bustle.
Local London Trains
London is described by many as one of the greatest cities in the world. Even though London may not be the biggest city, there is still a distance to get from A to B. However, with an array of overground and railway services in Central London, travelling is easy and convenient. Most routes accept all payment methods mentioned above.
London Trams
Experience a tram (Tramlink), which runs from Wimbledon ( must visit) through Croydon to Beckenham. According to TFL, "The first Tramlink trams start around 5.30 am from Monday to Friday, 6 am on Saturday, and 7 am on Sunday. The last services of the evening run at about midnight every day of the week."
Bus passes are valid for the whole bus and tram network. Adult fares for bus and tram passes are. Seven days: £23.30, One month: £89.50, and One year: £932. Don't forget about Hopper Fare!
Taxis in London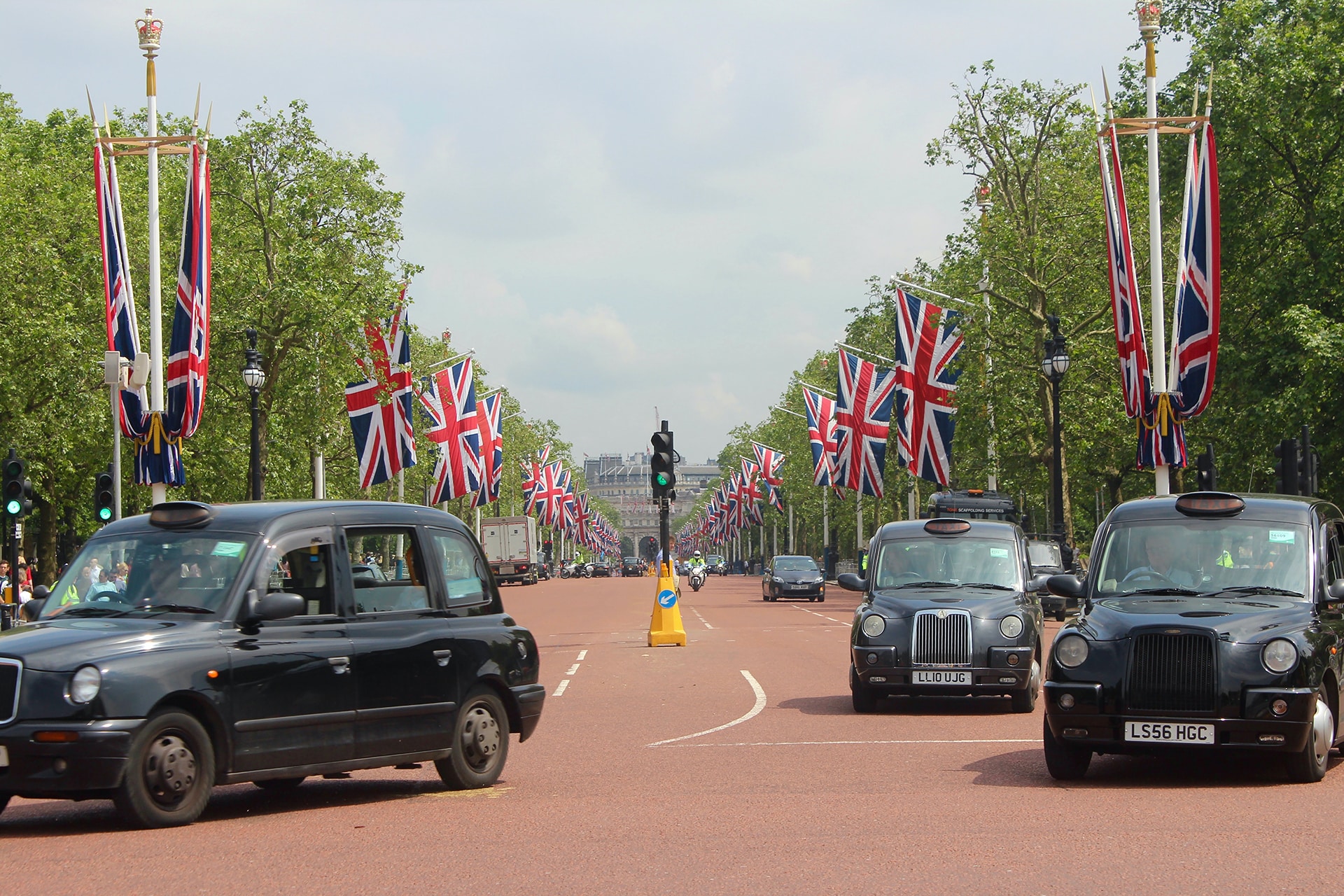 If a night bus is not for you, grab a cab! Download apps such as Uber, FreeNow, and Bolt. Black cabs ( the ones with the orange light) or minicabs. Many car services can be booked by phone or app. Always check your booking confirmation and don't get in the car if the driver is not the same, it isn't safe.
Other forms of transport
For international students in London cycling and walking might be better options to save money. For example, if you don't have your bike, hire one with Santander Cycle. You can ride for as little as £2 a day or get 25% off a yearly membership to explore the city.
Transport near The Stay Club Accommodation
If you are studying at UCL, The Stay Club locations make it easy and accessible to travel through London to and from university. For example, its Camden accommodation is 1.5 miles from the main campus, Kentish Town is 2 miles from the main campus, and Collindale is 8 miles away. With all three locations accessible to London transport, you will always have an easy, stress-free journey knowing you can get to university one way or the other.