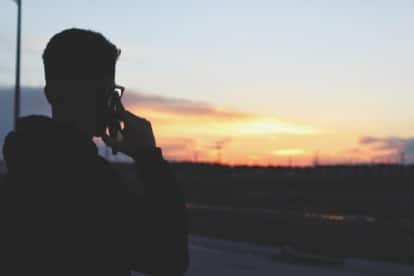 Not sure whether to call 999 or 111?
In the UK, if you need medical help and advice, call 111 – the NHS will provide all the support you need. However, if it is a medical emergency, call 999 straight away or make your way to A&E.
Is the police number 111?
No, if you need police help but it's still a non-emergency situation, then call 101. The phone line is open 24 hours a day, 7 days a week. If it is a police emergency, call 999.
What's the ambulance number UK?
You can call an ambulance in an emergency using 999 or 112. You can text from your mobile if you're deaf, hard of hearing or speech-impaired.
There are a few key differences to help you decide whether to call 111 or 999 or 101. Let's go through them together in our helpful guide…
When to call 999
This is the number for the emergency services in the UK constitutes the ambulance, police and fire services.
You should only call the 999 emergency number if there's a medical emergency which includes:
– someone is seriously ill or injured and their life is at risk
– there's a fire
– a crime is taking place, for example, an assault or burglary.
In London, where The Stay Club student accommodation is based, you can also call 112 in an emergency.
UK medical emergency numbers
The national emergency response service in the UK is 999 and 112. In the UK, you can use the pan-European equivalent of 999, which is 112.
Simply key the number into your landline or mobile phone to dial 999 or 112.
When to call 111
You should call 111 when:
You need medical help fast but it's a non-emergency
You think you might need hospital treatment
You don't have a doctor or it's out of surgery hours
You need health advice and are not sure what to do next
You want to discuss problems and long-term conditions
You need end-of-life care
You need to report a death
You need to report child protection or are worried about vulnerable adults.
On this number, you will get to speak to trained advisers who nurses and paramedics support. They will ask about your symptoms and offer their help.
The site walks you through getting medical help and can give you information on:
– Where to get help for your symptoms, if you're not sure what to do
– How to find general health information and advice
– Where to get an emergency supply of your prescribed medicine
– How to get a repeat prescription.
Interpreters are available on this service too. They can translate if you have difficulty speaking English or you can ask to use the service in a different language.
There is also a 111 online help website here: https://111.nhs.uk/.
What is the non-emergency ambulance number UK?
If it's a non-emergency, call 111. The 111 NHS service will be able to help you.
When to call 101
This is the UK's non-emergency police number and is the number to call to report a crime or incident if you don't need the police to arrive immediately. Calls to 101 cost 15p per call, however long you're on the phone.
You can find our more helpful advice on the 101 number and when to call it here: https://www.police.uk/pu/contact-the-police/
The site will ask you whether it's an emergency and, if so, to call 999 straightaway. But you can also use it to report a crime, a breach of coronavirus measures, to tell an operative about something you have seen or heard, what and how to report something, give feedback to a force and to let the police know about possible terrorist activity.
Looking for safe and secure student accommodation in London? The Stay Club has a 24/7 on-site team to help you with any emergencies and support your adjustment to UK life.