The Complete Guide to the Best Universities in London for Computer Science
Do you consider yourself to be a bit of a tech nerd? Are you fascinated by computers and want to learn more about the technology that powers them? Then computer science could be the perfect degree for you.. London is one of the world's most active and inventive technological cities. With tech giants, like Google, Facebook and Amazon, having offices in the capital – London offers neverending opportunities to study and work in computer science. Read on to find out The Stay Club's guide to the top universities in London for computer science.
Kings College London (KCL)
King's College London is one of the capital's most prestigious universities. KCL's Department of Informatics has a range of Computer Science courses for you to choose from. There are a total of eight Computer Science courses at KCL. Opt for a BSc or an MSci. You can even spend a year abroad or in industry as part of your programme. Those wishing to also develop their Management skills could do a joint Computer Science with Management course. There is even a course specialising in Computer Science (Artificial Intelligence) – so you will definitely find the programme for you at King's. In the 2021 QS World Rankings, KCL was 6th in the UK for Computer Science. Therefore, you will be taught by world experts in the field – that's enough to geek out over! If you are thinking about studying computer science at King's College London this year, check out our uni accommodation close by. The Stay Club's locations in Camden, Kentish Town and Colindale provide great options for KCL accommodation.
Imperial College London
Imperial College London's Department of Computing has world-class courses for budding Computer Scientists. The university offers three-year BEng courses in Computing, as well as seven different four-year MEng Computing courses. With courses specializing in Software Engineering and Artificial Intelligence, you will definitely be able to find the right programme for you. Students will also be taught by researchers who have worked on life saving research – like Dr Ben Glocker and Miguel Monteiro Aires Barros, who developed an AI algorithm that can identify different types of brain injury. Fancy studying at one of the best London universities for computer science, but do not know where to stay? Consider The Stay Club Kentish Town – it's the perfect location for Imperial students!
University College London (UCL)
University College London' Computer Science department is consistently ranked as one of the best in the country. The department was named the best university in the UK in the most recent Research Excellence Framework (REF) review. For students looking to specialise in AI, UCL and its new AI Centre, in partnership with Cisco, is a great place to develop your knowledge. The centre is even set to become one of the biggest AI research centres in the world! UCL's degree programmes focus on practical problem-based learning and group work, applying theory and working in teams to solve real and challenging problems – just like you would in the tech industry. Its three undergraduate programmes and 14 postgraduate degrees help students advance their knowledge of specialist areas in the fields of computing and technology. Is UCL's Computer Science department hitting all the right keys? Check out The Stay Club's four UCL accommodation options so you can make the most of your dream school.
Why Study Computer Science in London?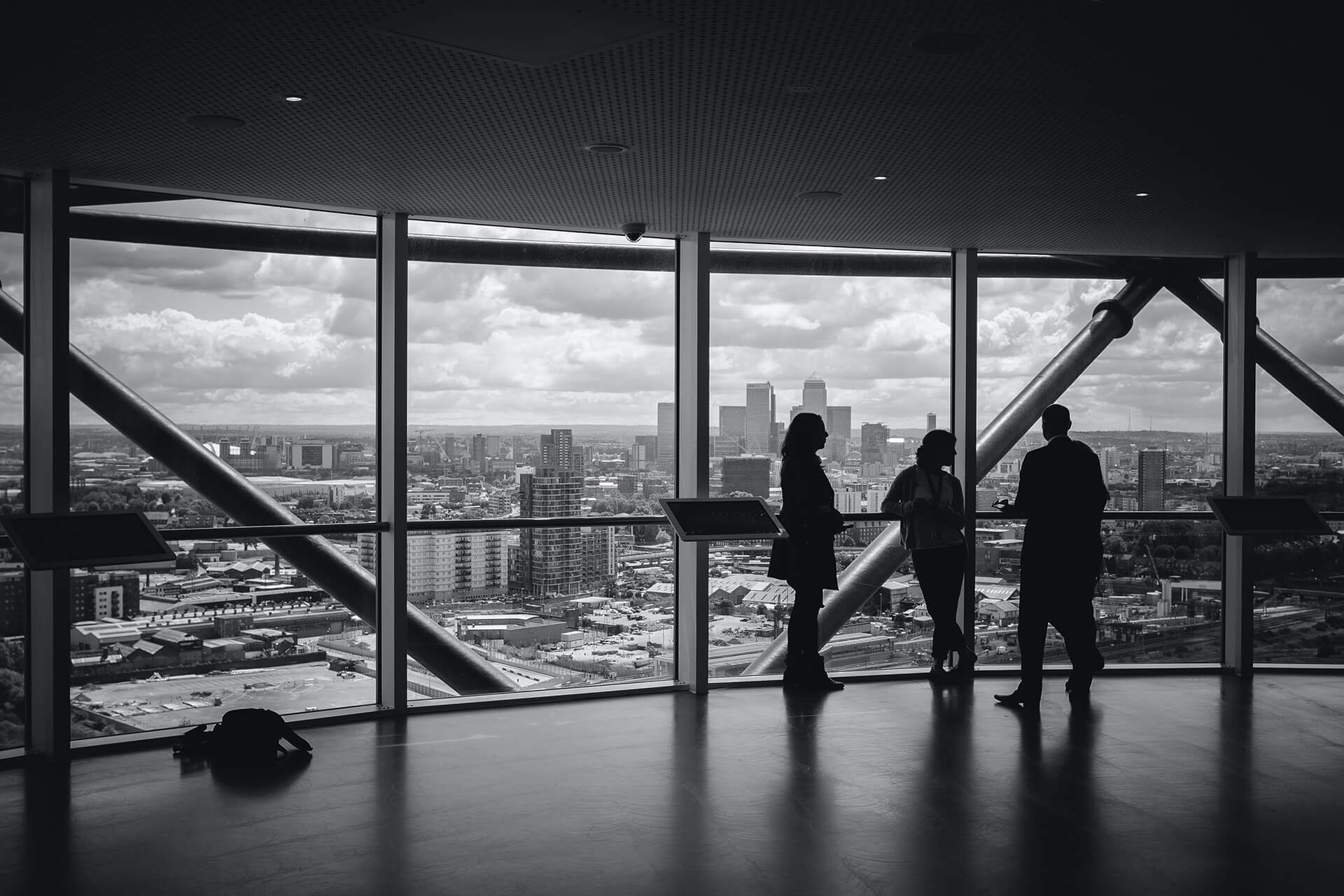 Technology has never been more important in our lives. Therefore, Computer Science graduates have never been more in demand, especially in London. The UK's capital has the strongest concentration of tech companies in Europe. Apple, Microsoft and Twitter all have bases in London. Being based in the Big Smoke strengthens your opportunity to maintain close associations with the industry and develop contacts with potential employers. London is a tech hub with events, like The AI Summit and London Tech Week, gracing the city each year. Having access to these opportunities alongside your computer science course in London makes the capital the perfect location to pursue your studies.
How to Find the Right Computer Science University for You
There is no exact science to finding the top computer science university in London for you. However, there are some things you should factor in when choosing a programme. Does the syllabus and course interest you? Does the university have the best computer science facilities? Do you like the location?
Syllabus, and Lectures
Too much choice can make decisions difficult. So, before diving into researching different London universities and their computer science programmes, think about what you want to achieve from your course. Do you want to pursue a particular job after graduation? If you want to become the next AI genius at Apple, then maybe consider a course with a strong focus on AI. You could even look at programmes at universities with a consistent stream of graduates going to your chosen company. They were hired for a reason. Also, look at course structures to see what your life at university will be like. You may not want to be surprised by Saturday lectures once you have already enrolled.
Check the Facilities
Although course syllabus and lectures are important, they are not the only things to bear in mind when choosing a university. Each institution will also offer students facilities to help them with their studies. Are you looking to specialise in a particular area? Look at which London universities have the best technology in that field. But do not only think about your degree. Look into the other facilities that are on offer. When you're not coding away, you may want to join a sports or a quiz team. Remember, that university is as much about your experience as it is about your diploma.
Check the Course Options
Computer Science courses are notably jam packed with information. For those maybe wishing to work alongside their degree or wanting some time to digest your new knowledge, you may want to consider flexible learning options. Does your chosen university offer part-time courses? Or do you want to gain some industry experience as part of your degree? You may then want to choose a course with a year in industry or a year abroad. With courses such as computer science, it would be beneficial to do a sandwich course and get industry experience.
Where is the Campus Located?
Not all computing departments are located on a main campus. So, find out where you will be studying most before deciding on an institution. In addition, consider where you want to be living in London. The capital is a large, diverse city with a variety of neighbourhoods. Would you like to live near your campus? Or do you want to earn a break from coding with a short commute t0 campus?
Closing Thoughts
London is a great choice for prospective computer scientists. There are many outstanding universities to choose from within the capital. Although selecting a degree programme can often lead to analysis paralysis, we hope our tips will help you feel less overwhelmed. When you have decided, there is no need to stress about accommodation. The Stay Club has a wide range of student accommodation options perfect for computer science students in London. If you have any concerns or need any assistance, contact us. Our team will be more than happy to help.