Notoriously sincere, sensationally emotional and mouth-watering; the celebration of giving thanks is one of those times of the year that brings out the best in all of us. It's not just the turkey and pumpkin infused dinners that make it worthwhile, but the fact that it's worth taking the time ever so often to reminisce, rejoice and be thankful for all things beautiful in our lives. London is a city that adheres to the rules of the Thanksgiving season and takes this wonderful celebration very seriously. Curious as to which restaurants you should be heading to on the 28th of November? We've got the list below:
1. Dirty Bones Kensington
That luscious crispy chicken waffle that has put Dirty Bones on the map for any well-versed food enthusiast is the subject of a make-over during this year's Thanksgiving. Enjoy their Turkey Waffle Stack, with the dish following the festivity's rules with a buttermilk fried turkey filling, cranberry sauce to top it off and a Brussel sprout base. Yes, this comfort food spot with a Thanksgiving twist is undoubtedly worth your time!
2. Thanksgiving 2019 @ The Breakfast Club
Few things scream American cuisine in London louder than the Breakfast Club's comfort food menu. "Gobble till you wobble" says their Thanksgiving campaign and we can't wait to taste their smoked turkey and bacon stack, or the traditional pumpkin pie! The fact that the Breakfast Club has a myriad of locations is something to add to our list of things to be thankful for this year!
3. Christopher's Covent Garden
Although Christopher's is not one to be put on the student budget-friendly list, no Thanksgiving list could possibly be complete without it! The main that's served on the day needs little in the way of introduction – Christopher's signature slow-cooked organic turkey cornbread with a phenomenal chestnut cherry stuffing is what Thanksgiving dreams are made of.
4. The Stay Club Thanksgiving Party
What, you didn't think we would skip this one, did you? Our Events Team have been working non-stop to bring you the coolest decorations, Thanksgiving themed treats and lots of good vibes for our residents! So, grab your friends and head down to the Colindale and Kentish Town lobbies to celebrate Thanksgiving The Stay Club way! Save the date: November 28th, 8 pm…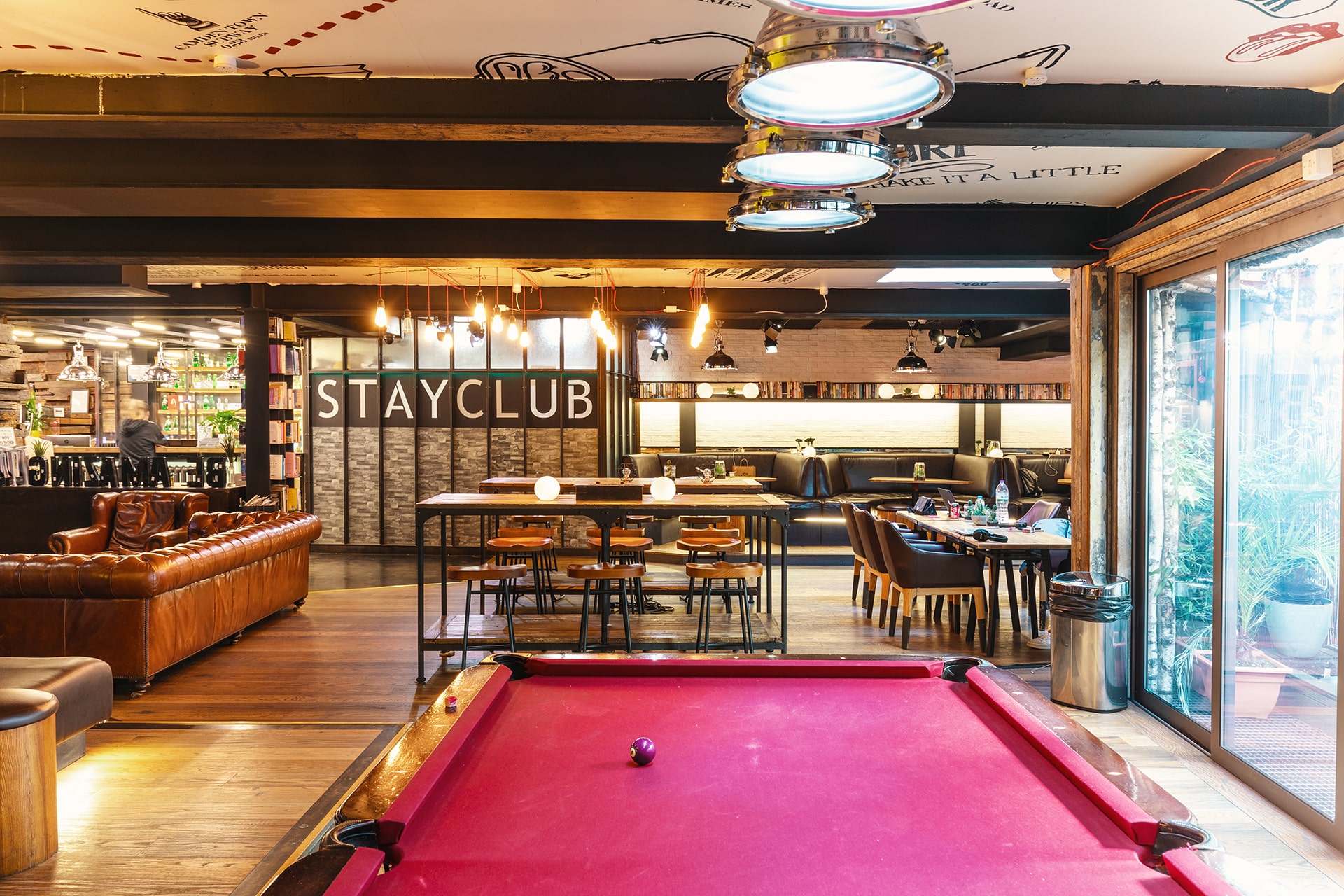 5. The Lock Tavern Camden
For our team, The Lock Tavern is definitely one of the places high in our to-do list. The cosiness of The Lock Lodge – their winter instalment that treats guests to chalet vibes, alongside their extensive and scrumptious menu convey the spirit of Thanksgiving perfectly on any given day!