The Best Takeaways in Camden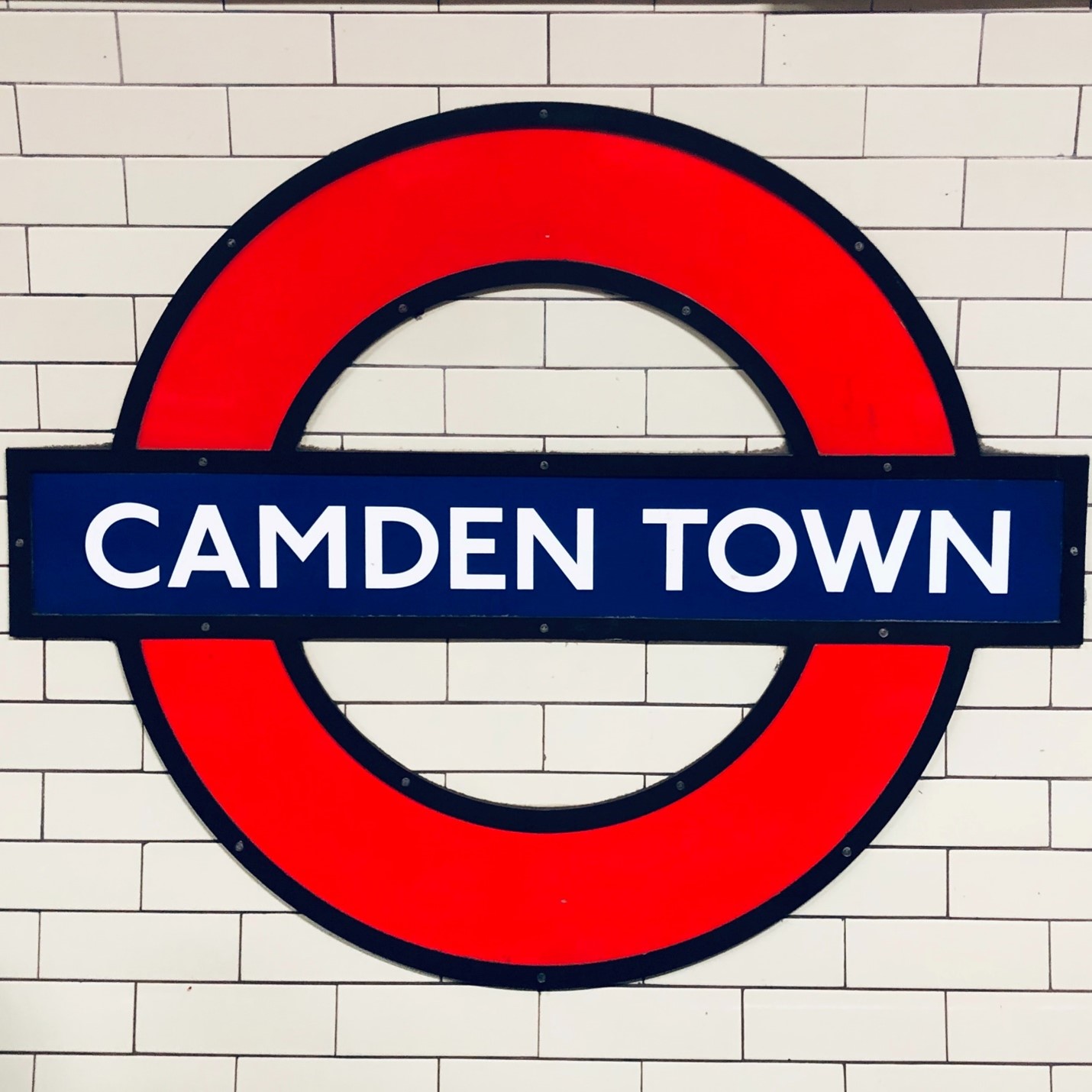 Camden is the perfect area for both students and young professionals looking to move to London – especially for young foodies. With a variety of restaurants and cafes to choose from in this cultural hotspot, what's not to love. Don't worry, you will not need to eat-in in order to enjoy food in Camden. There are plenty of takeaways for you to try out. We have compiled a list of our favourite Camden takeaways so you dont panic order next time you are hungry.
Masala Zone Camden Town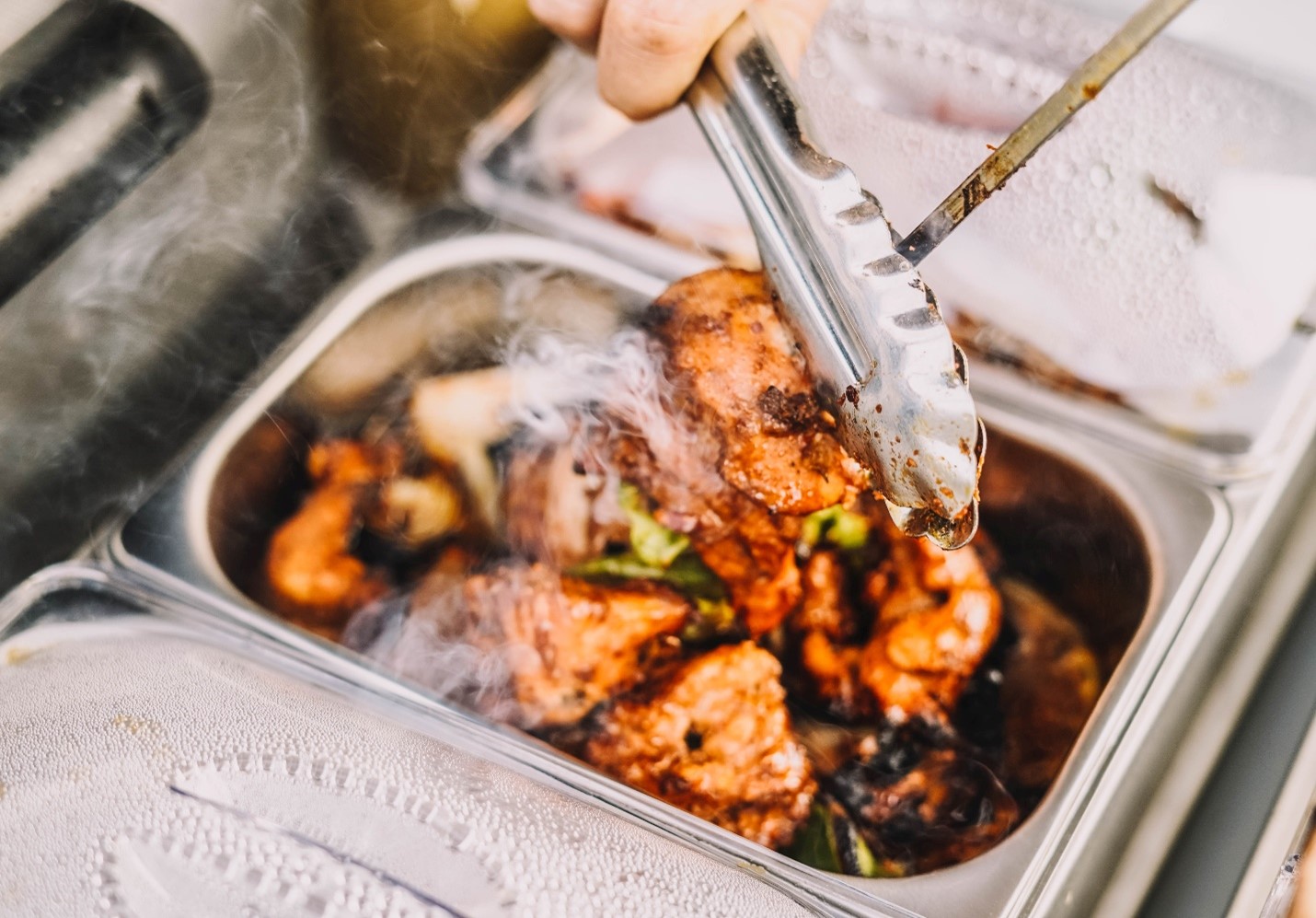 If you're craving an Indian takeaway, look no further than Masala Zone Camden Town. It is known for being one of the best food spots in the capital. The Evening Standard rated it as one of London's six best Indian restaurants, while the Daily Telegraph named it one of London's top restaurants. From traditional thalis, Indian grills, regional curries to decadent desserts, Masala Zone has it all. Order for delivery via Deliveroo.
Address: Masala Zone Camden Town, 25 Parkway, London, NW1 7PG
Opening Hours:
Monday to Thursday: 5pm – 9:30pm
Friday: 5pm – 10:30pm
Saturday: 12:30pm – 10:30pm
Sunday 12:30pm – 9:30pm
Max Orient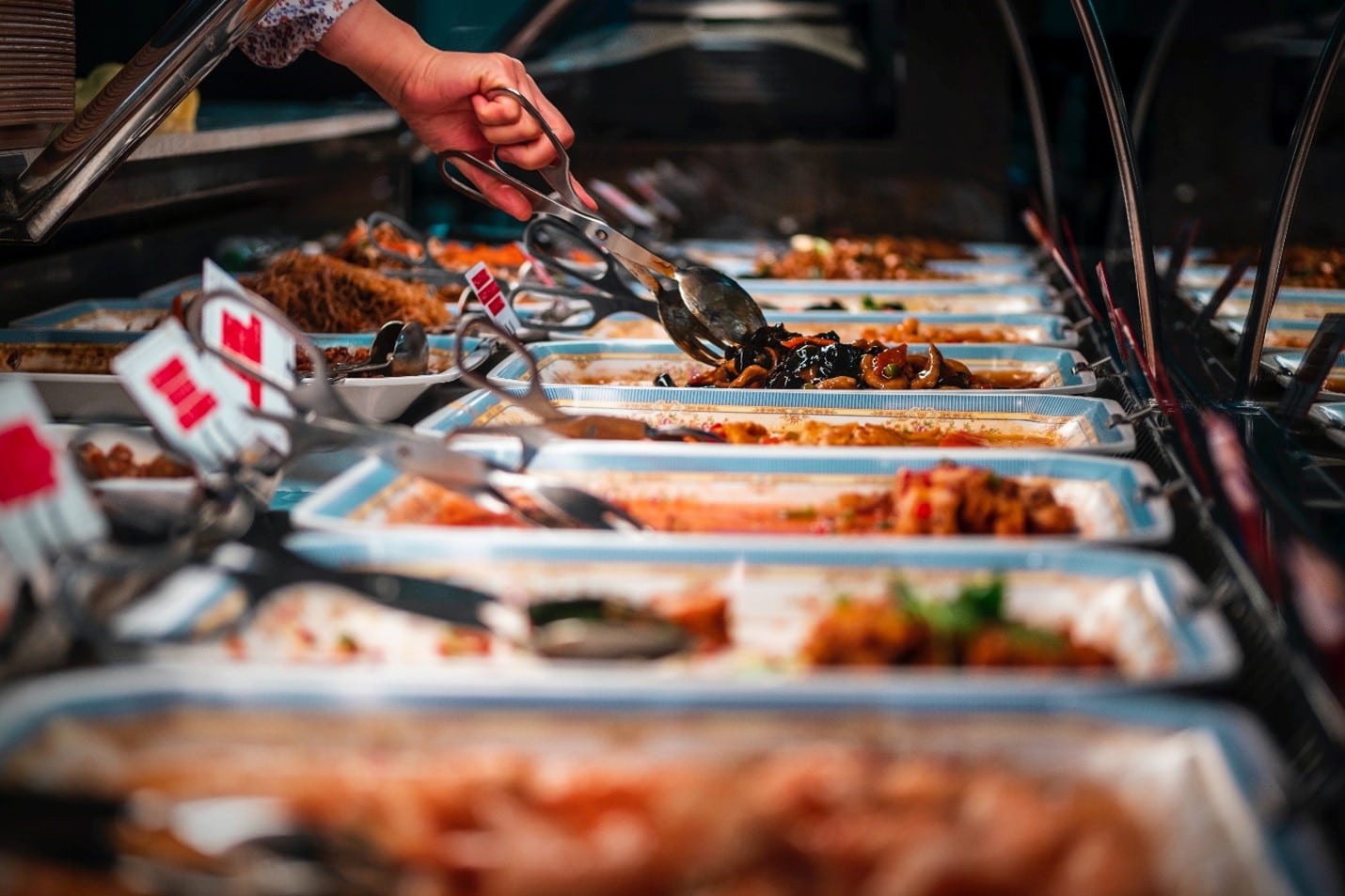 If you are familiar with Camden, you probably have noticed Max Orient due to the large dragon decorating the restaurant's exterior. This chinese buffet is perfect for those on a budget. Pile up your takeaway box with Chinese classics, including crispy duck and chow mein, for under £10. As is the case with most buffet-style restaurants, Max Orient does not offer delivery. But fear not, the restaurant is only a four minute walk across the bridge from The Stay Club Camden – so you can tuck in in no time.
Address: Max Orient, 273-275 Camden High Street, London, NW1 7BX
Opening Hours:
Sunday to Thursday: 12pm – 10pm
Friday to Saturday: 12pm – 10:30pm
Taste of Siam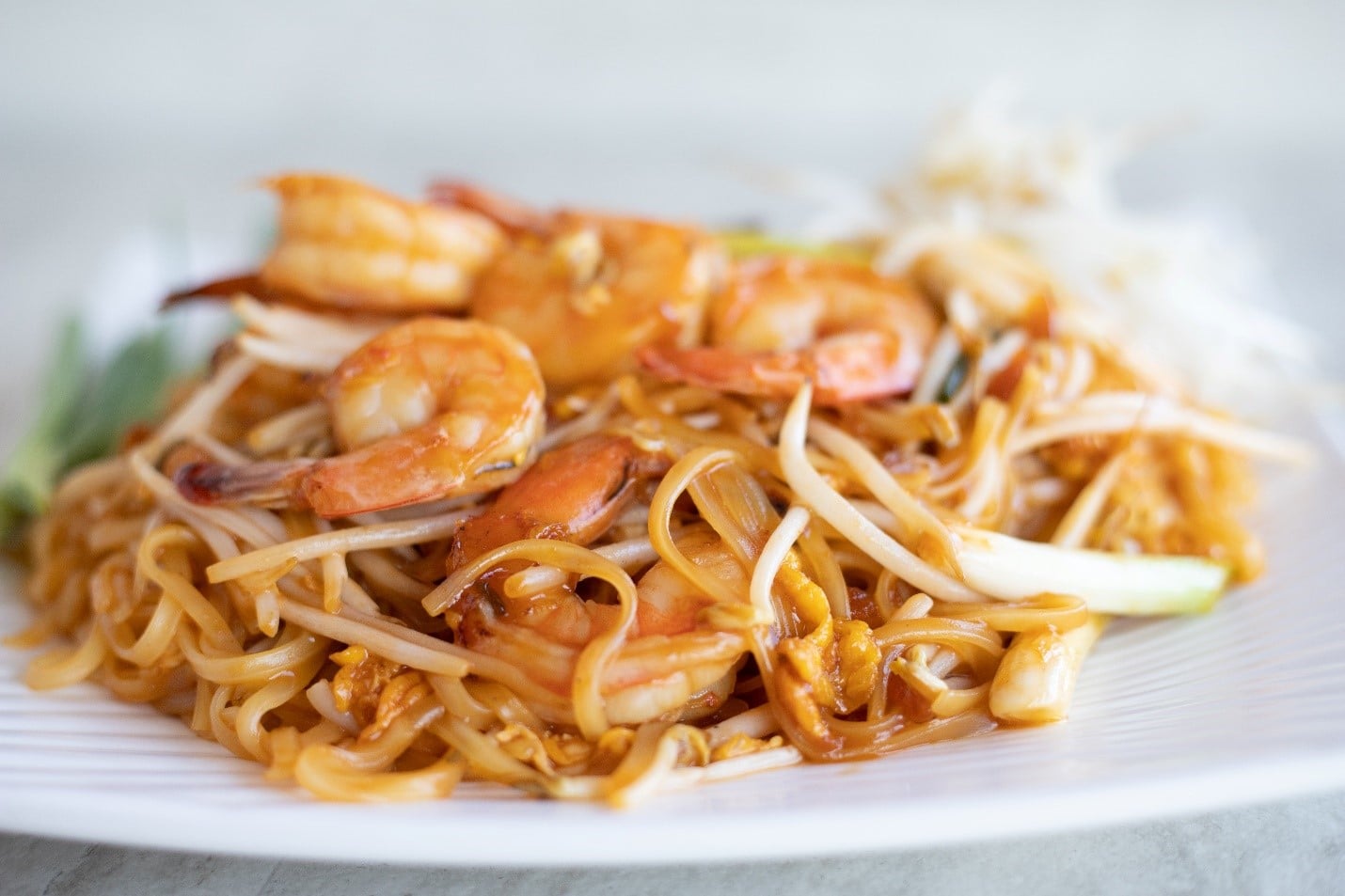 Taste of Siam has been sharing its love of Thai cuisine with Londoners since the 90s. A stone's throw away from Mornington Underground station, the restaurant serves authentic Thai food to both eat-in and takeaway customers. Popular dishes include the Lamb Massaman for £13.50 and the Kao Pad Siam for £9.95. You may also want to wash your meal down with a Thai Singha beer. Or if alcoholic beverages aren't your cup of tea, there are many soft drinks to choose from too. Taste of Siam is available on both Deliveroo and UberEats.
Address: Taste of Siam Restaurant, 41-47 Camden High Street, London, NW1 7JH
Opening Hours:
Monday to Saturday: 12pm – 10pm
Sunday: 12pm – 10pm
Pizza Pilgrims Camden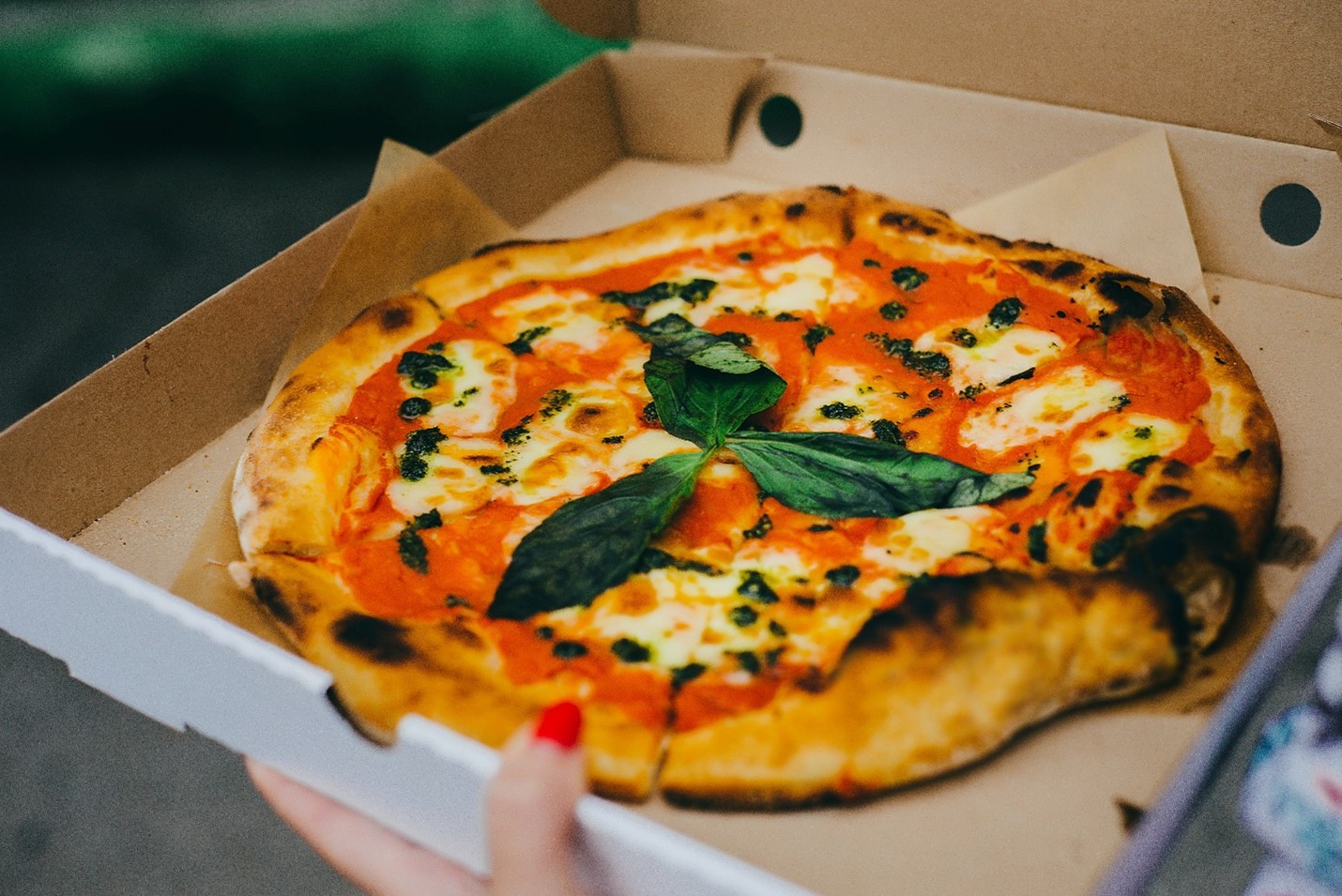 Pizza Pilgrims is known for its slow proved Neapolitan pizza. All their pizzas are made with fresh dough that is prepared daily and the best Italian ingredients. Camden's branch is not just a restaurant, it is also home to the Pizza Academy. Whether you want to stick to what you know or would like to try something new, Pizza Pilgrims has got something for you. Opt for a Margherita or indulge in the Smokey Aubergine Parm for under £10. Having friends over for a movie night, check out Pizza Pilgrims' meal deals. Grab two pizzas, sides and either beer or wine for as little as £35. Order pizzas straight to your door via Deliveroo.
Address: Pizza Pilgrims Camden, 40-42 Parkway, London, NW1 7AH
Opening Hours:
Monday to Thursday: 12pm – 10pm
Friday to Saturday: 12pm – 11pm
Sunday: 12pm – 9:30pm
Honest Burgers Camden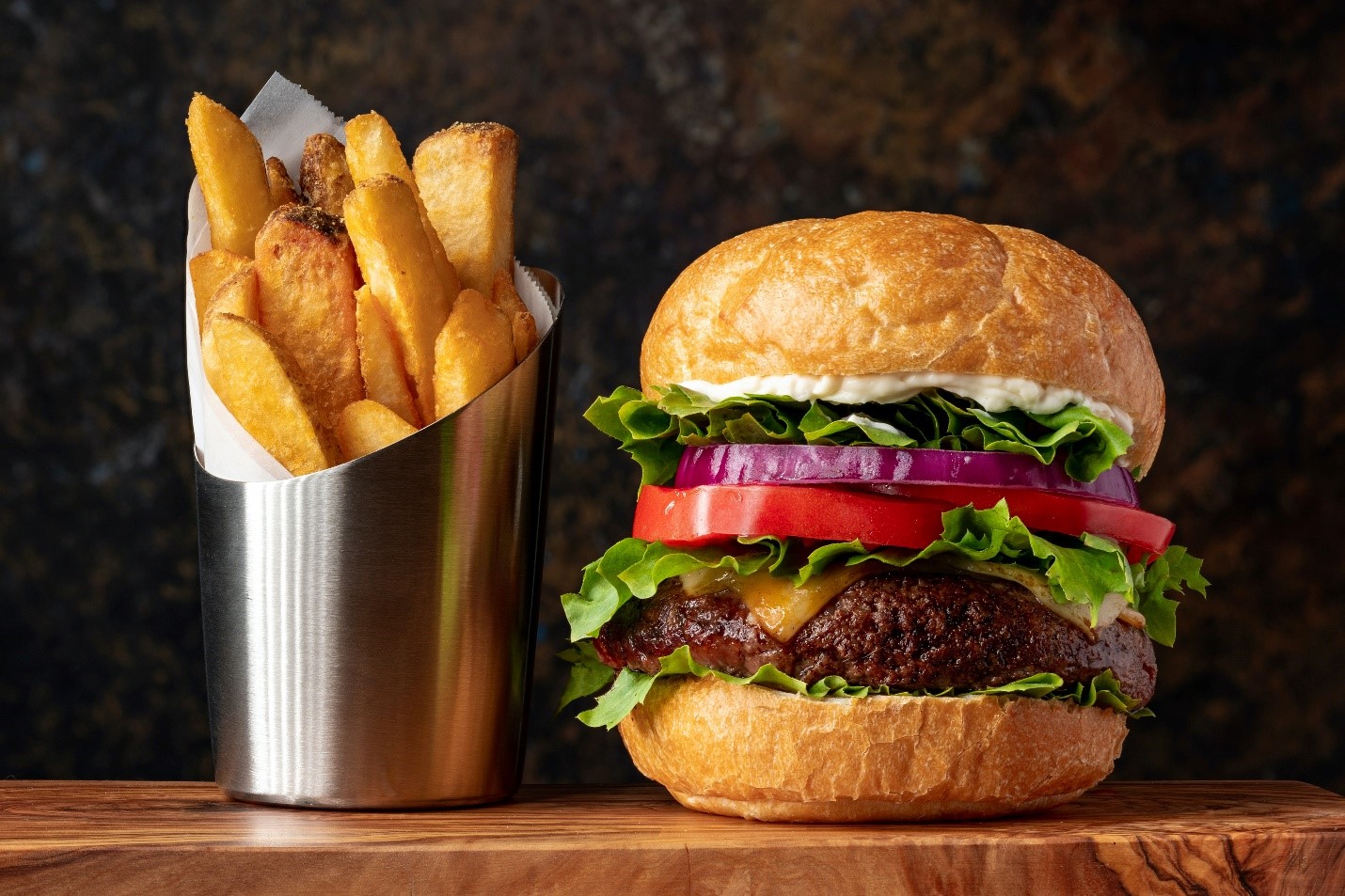 Honest Burgers branches have been popping up around London over the last 10 years at an extraordinary rate. And it is no wonder why! Their concept is simple yet effective. Burgers and chips for all. Each branch has a special which can only be tried there. Camden's is the Cheese Truck: a beef burger with bacon, deep-fried mozzarella, Old Winchester, chipotle jam, pickles and rocket with homemade rosemary salted chips. But burgers are not only for carnivores. Honest burgers Camden also has vegetarian and vegan options too. Order an Honest Burger via their website or Deliveroo.
Address: Honest Burgers, 34a Camden Lock Place, London, NW1 8AF
Opening Hours:
Monday to Wednesday: 11:30am – 9:30pm
Thursday to Saturday: 11:30am – 10pm
Sunday: 11:30am – 9pm
Camden Coffee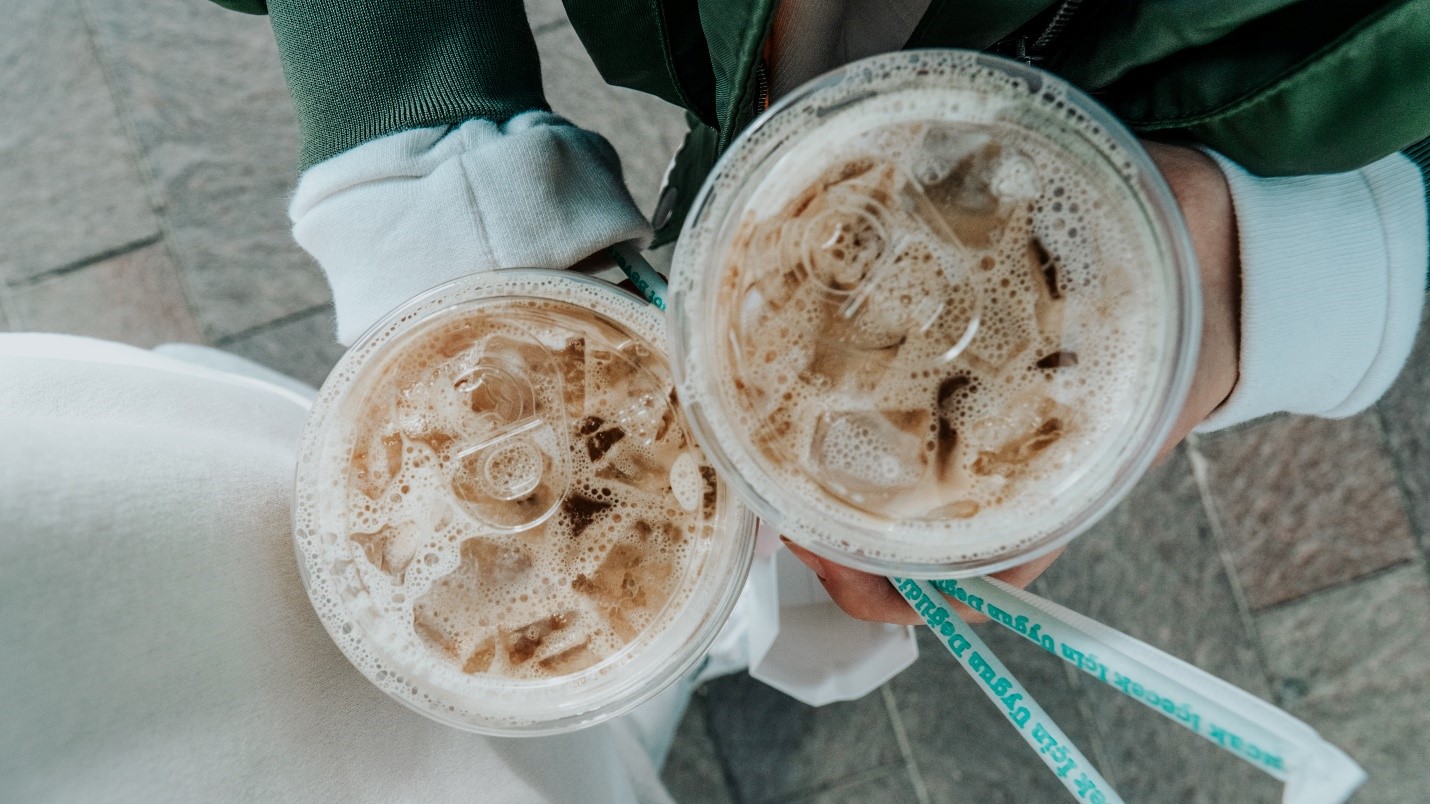 Coffee by name, coffee by nature. Situated in Stables Market, Camden Coffee is the perfect place to get your caffeine fix. Fancy a snack to accompany your cup of joe, you're in luck. Camden Coffee also sells Good Brownie Co. brownies and cookies too. Their handpicked, fairtrade Arabica blend makes each cup worth the delivery fee. Camden Coffee is available on Deliveroo.
Address: Camden Coffee, 38 The Stables Market, London, NW1 8AH
Opening Hours:
Monday to Sunday: 9am – 6pm
Andy's Greek Taverna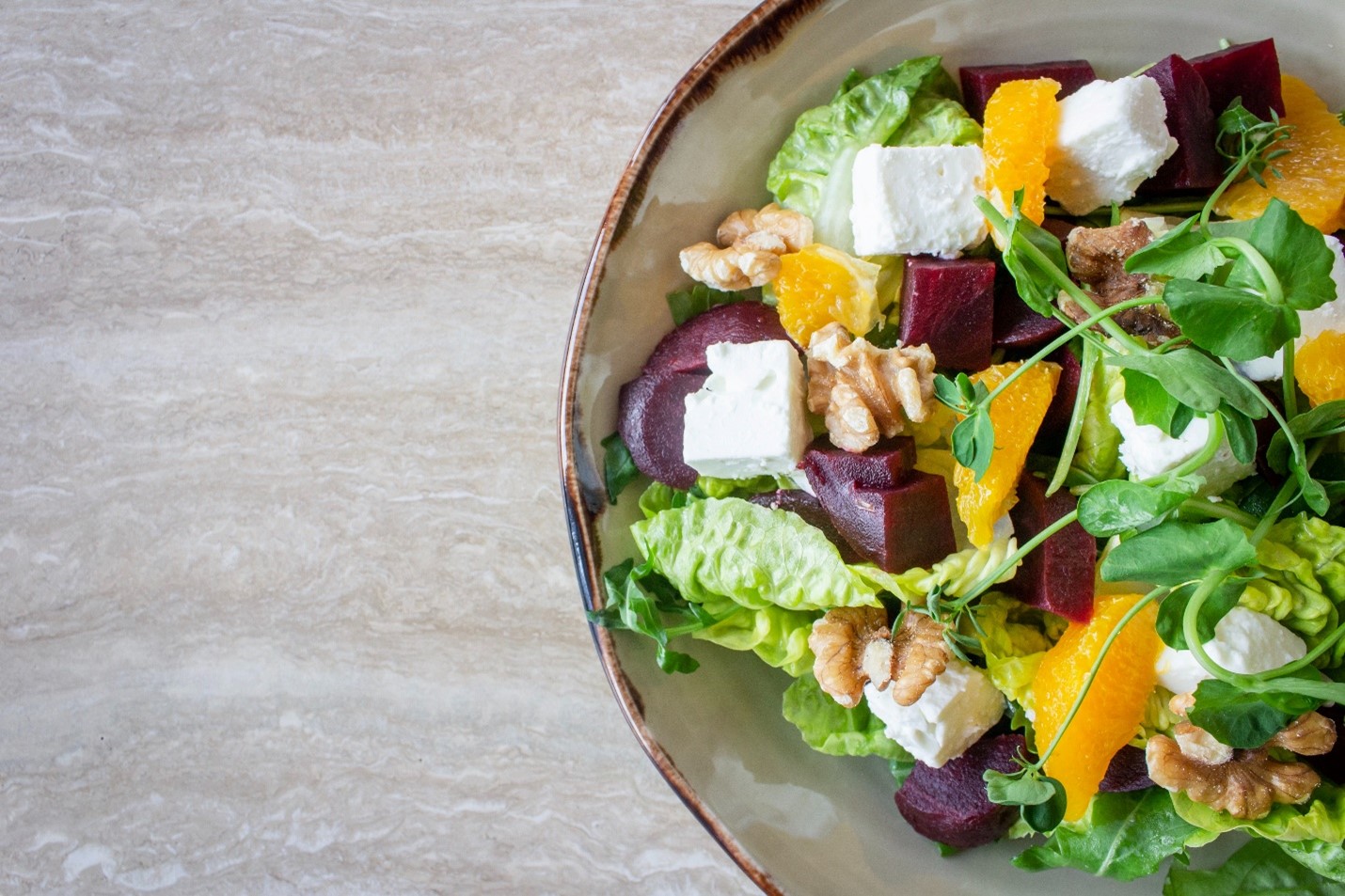 Andy's Greek Taverna opened its doors in Camden in 1967. It is a family run business cooking up homemade Greek food alongside great Greek wine. Sample Andy's stuffed vine leaves and spanakopita along with many other traditional dishes. Recent additions to the menu include Andy's wraps. There are five pita wrap fillings to choose from: pork, halloumi, chicken, bifteki or lamb. Each wrap is also stuffed with homemade Greek salad. For only £6 or less, Andy's wraps are perfect for a light lunch! Andy's Greek Taverna is available for delivery on Deliveroo.
Address: Andy's Taverna, 23 Pratt Street, London, NW1 0BG
Opening Hours:
Monday to Sunday: 12pm – 10:30pm
Summary
All this talk of food is bound to be making you hungry. Thanks to our guide, you will be able to pick your next Camden food delivery in no time. Although ordering a takeaway is all well and nice, Camden as an area has so much more to offer. Whether you are wanting to find food in Camden or explore what else there is to do, our Camden Town guide is here to help.