The beauty of living the student life in London is that there is always something to do – no matter the time of year. From summer festivals in Hyde Park to Bavarian Christmas Markets in Leicester Square, there's always something great to help you de-stress from the pressures of university life.
As advocates for making the most of your time in the UK capital, we'll provide a run-through of the best things to do in London this month. We'll also keep a record of what's been happening all year long, so browse through this article and plan for what's on this month and get ideas for future months based on what happened last year!
Things to do in London – May 2023 
Welcome in the summer with London's best rooftop bars
Frank's Cafe
A stalwart of London's sunshine scene, Frank's Cafe sits atop of a multi-storey car park in Peckham. Expect a range of street food stalls and refreshing cocktails. There's a range of picnic tables and even a covered seating area for when you need to cool off. The views are second-to-none with all of London's famous landmarks hovering over the horizon.
12th Knot
A rooftop paradise on London's Southbank, 12th Knot is the perfect luxury getaway from the bustle of the capital. With rattan hanging chairs, a glass box structure and an outdoor terrace looking out over the Thames, you'll no doubt find it easy to while away the hours sipping on a perfectly crafted mocktail or Mojito. And if you get peckish, there's a menu of high-end bites to share amongst friends.
And don't stop there; check out more of our favourite rooftop bars in London.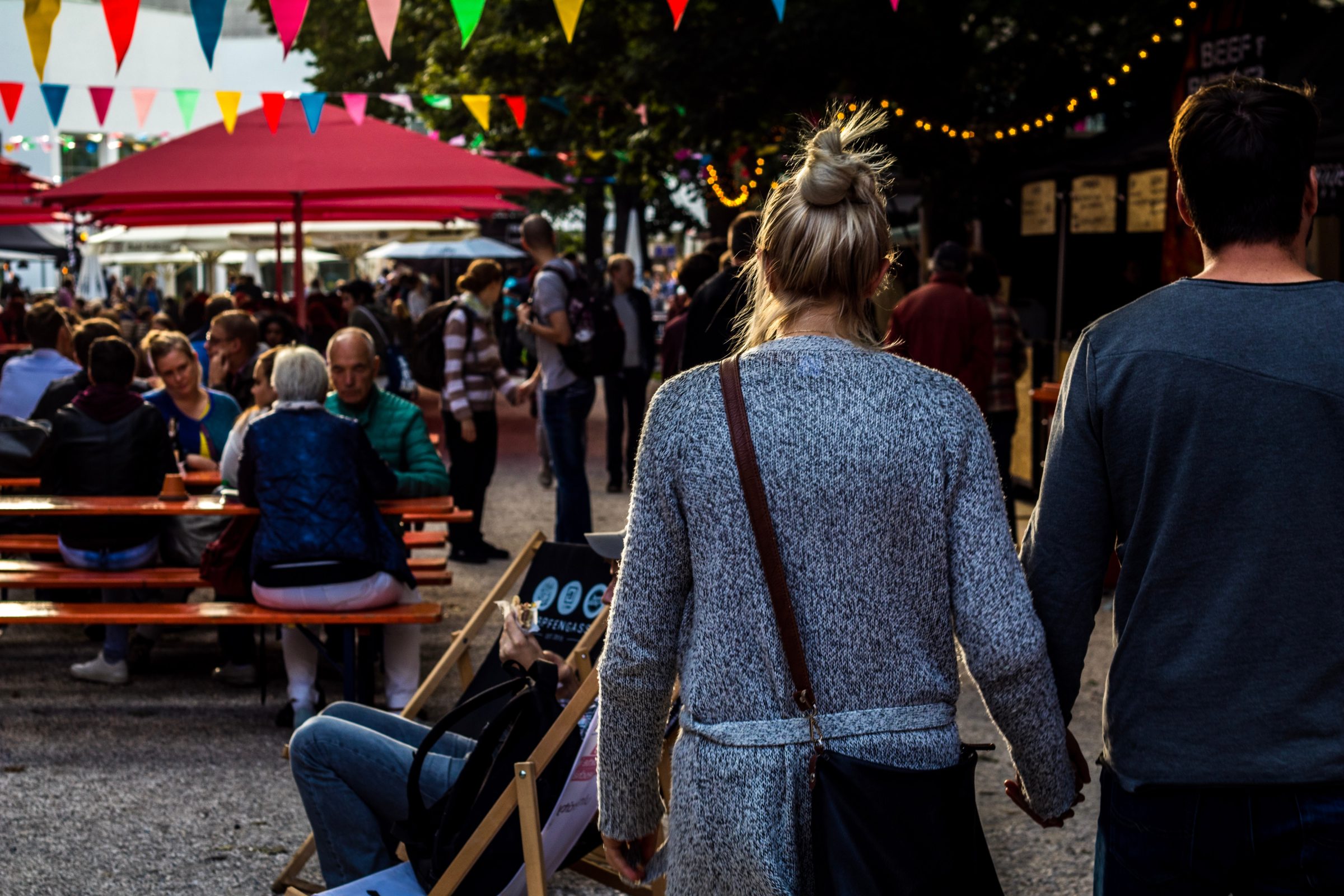 Celebrate the start of the floral season with a Bloom show and marketplace
In bloom events aren't just pop garden centres – they're packed with intriguing art displays, boutique street food and craft ale and gin tents. Imagine a festival but the headline act is a rare set of hybrid hydrangeas. And with May being the first month where botanicals really come into flower, it's the perfect month to welcome in the good weather.
Head down to Belgravia in Bloom between the 22nd and 29th of May for a spectacular free day out following the theme of Into The Wild. Expect installations and displays depicting all things safari. And don't forget to take a breather in one of the many Belgravia restaurants and bars that are adopting a similar theme with displays and cocktails a-plenty for the whole last week of May.
Another free event to peruse is Chelsea In Bloom, London's largest free flower festival. This year's theme is Flowers in Film and Chelsea's streets will be embracing all things silver screen, with displays drawing inspiration from cinema's most famous characters and storylines. Running from May 22nd to 27th, it's a perfect free day out where you can embrace the sunshine and some of the UK's best floral stalls and exhibitions.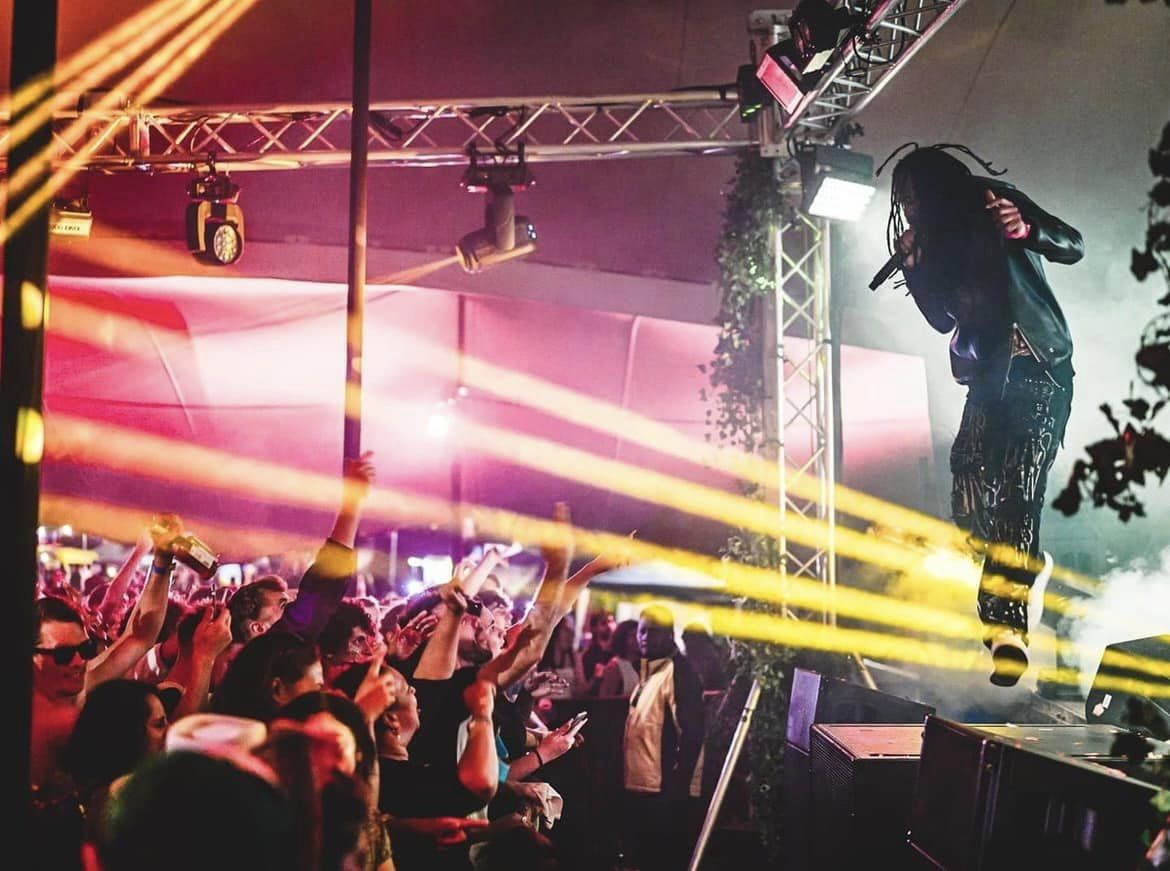 Get your reggae on with the Dancehall & Afrobeat at City Splash in Brockton Park
The only thing better than glorious sunshine is when there's a top-notch soundtrack to match. City Splash is the perfect example of this with their DNA rich in sunshine vibes and summer basslines. With 7 stages, over 120 artists and food stalls combined, this one-day festival is a fun-filled exploration of all things Caribbean and African culture. We'd recommend catching Chronixx headline set, finding your favourite flavoured Jamaican rum and snacking on fried plantains.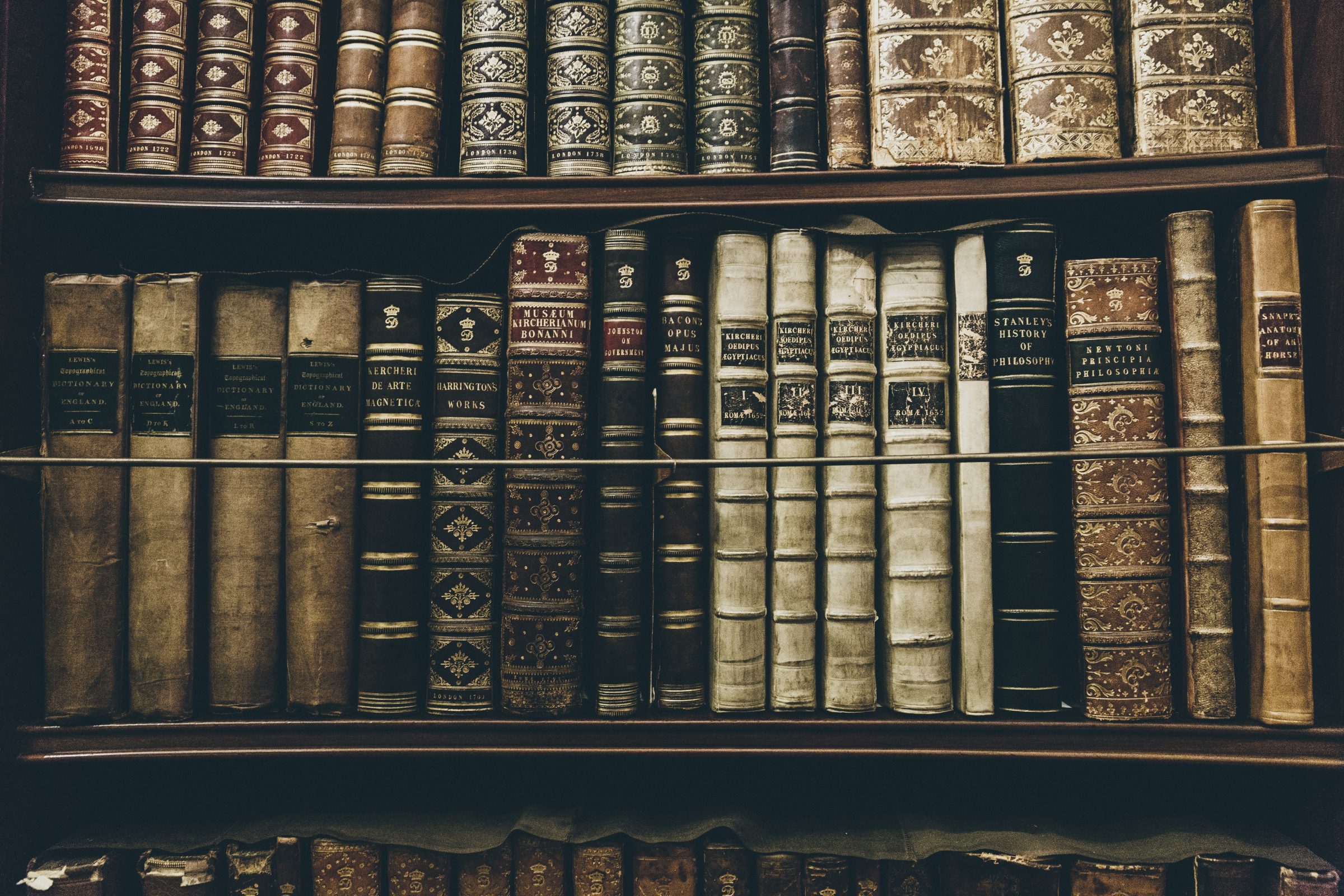 Bag yourself a special piece of literature at the Rare Book Fair
Taking place in the Saatchi Gallery, Chelsea, and around other choice locations in the city, the Firsts: Rare Book Fair delves into the wonders of literature and famous writers. For those interested in becoming a part of the rare book scene, take a tour around the stands with Dr Emerson Richards-Hoppe. If you're an amateur literature enthusiast, head down to the Lambeth Palace Library for a run-through of their most treasured books alongside discussions on how libraries have evolved over the years.
Another month, another endless list of possibilities in the city that never ceases to amaze us! April is going to be a blast no matter how you choose to spend it… but our April Guide is here to serve you with your monthly dose of inspiration!
What to do in London in April
Celebrate the Easter Weekend
Let's celebrate the Easter weekend, London-style! Starting on April 19th, the Easter weekend is going to be an event-filled and wonderfully over-the-top occasion that we are looking forward to! Given that Good Friday and Easter Monday are public holidays, you have the opportunity to explore all that London has to offer during the Easter celebrations, including chocolate bunnies from London's best chocolatiers, the most delicious Sunday roasts around the city and one of the specially curated Easter events in the works…. Stay tuned for our dedicated Easter weekend article to find out more!
Virgin Money London Marathon
The Virgin Money London Marathon has become somewhat of a tradition thus far, and that's why it amassed more than 327,516 UK applications in 2018! The 26.2-mile marathon starts at Greenwich and moves through an impressive route, inclusive of the most spectacular London landmarks… Even if running it is not your thing, you can join the myriads of spectators that gather up to cheer on the joggers! April 28th is officially taken up on your calendar…
The Cancer Research UK Men's & Women's Boat Race
If over a quarter of a million people gather up to see the spectacle, then it must be worth it! On April 7th, experience the battle between Oxford and Cambridge on the Thames, with eight-oared rowing boats! The Championship Course is an astounding 4.2-mile stretch from Putney all the way to Mortlake. There is quite the story here, with the first boat race having taken place all the way back in 1927. Our tip would be to research where the best viewing spots around London are, with Putney Bridge and Hammersmith taking the lead!
Underbelly Festival
Although the Underbelly Festival will stretch well into September, its first events are scheduled for April! This ginormous festival site will return to the South Bank for its 11th year, and it's free to enter if you exclude the events… Underbelly plays host to an impressive selection of circus, theatre, cabaret and comedy performances! So be sure to thoroughly examine the event schedule.
Twilight Tours at the Tower of London
Fear not, this one is not as spooky as it sounds! The Tower of London is hosting atmospheric after-hours tours and giving us chilly insight as o the Tower's infamous prisoners! The tour is led by a Yeoman Warder (more well known as the guard gracing the Beefeater gin bottle), and is almost entirely outdoors, adding to its allure…
London Games Festival
Gamers will have the opportunity to indulge in 12 days of themed activity during April, that tackles the gaming culture from every single possible angle. The Hub includes a vast selection of industry talks and networking opportunities,while the Games Finance Market aspires to link games projects with investors and publishers, offering an unparalleled view into the gaming sphere from a business perspective. The BAFTA Games Awards is definitely the most sought-after event throughout the festival, but EGX Rezzed is a close second, giving participants the opportunity to try out thousands of games and chat with their creators! Find out more here: http://games.london – 2nd to the 14th of April!
View this post on Instagram
Street Art Running Tour
Care to join a 5km run with plenty of art inspiration along the way? Then the 5km street art tour is your thing…The tour will enable you to explore London's astounding street art while keeping up with your workout schedule! Discover the background and inspiration of the most impressive street art gracing London's East End, and dive into the street art culture in this immersive and innovative run!
View this post on Instagram
Top Things to Do in London in February
Exciting times are ahead when February hits with London's festivities, exhibitions and events holding the promise of effervescence and glee! Always a fun-filled month, there's plenty going on around the city, with this year's highlights listed below:
Chinese New Year
The extravagant celebration that is the Chinese New Year will return once more, this time to welcome the Year of the Pig. While the actual New Year is February 5th, the Chinese New Year Parade, the massiveness of which is the talk of the town, will take place on the Sunday after (Feb. 10th).
Chinatown, West End and Trafalgar Square become the playground of vibrant floats and imaginative displays, as the largest Chinese New Year's celebration outside of Asia unravels and mesmerises those that dare to take part!
The Stay Club events team is overly excited to welcome the Chinese New Year too; we will be hosting a wonderful celebration filled with decorations, music, food and tons of fortune cookies on the 5th of February, at our Colindale and Camden residences! So save the date, and get ready for the Year of the Pig!
View this post on Instagram
Valentine's Day
Whether you're a fan of this loved-up fest, or an anti-Valentine-ist in all of its glory, you can bet on London's versatile events to accommodate you.
For those couples that are in the mood of celebrating love, there is an abundance of chocolate shops to search for exquisite V-Day treats, most notable among which is the Charbonnel et Walker vintage shop at the Royal Arcade. The Columbia Road flower market is THE place to look for mesmerising bouquets that reflect your feelings, whereas the romantic dinner nooks are everywhere to be found.
RANDE's Revolt Against Tinder is probably the coolest Anti-Valentine event out there for the singles that want a fun night out, or the couples that go against the norm! Keep an eye out for our Valentine's Day post to find out more about our suggestions for February 14th, including our awesome Valentine's Party (complete with a love letter box…)!
View this post on Instagram
Orchid Festival at Kew
Kew Gardens is one of our London favourites, as it doesn't rest despite the amazing offering that it boasts throughout the year!
The Christmas at Kew event is one of their most popular, but on February 9th the Orchid Festival will make its appearance for yet another year, and we couldn't be more excited to check it out!
The festival will be dedicated to Columbia's biodiversity, with a carnival of animals, the replication of the rainbow river Caño Cristales and Columbia's spectacular forests!
View this post on Instagram
London Classic Car Show
This one goes out to all car enthusiasts out there! The massive Excel Centre will host the London Classic Car Show for 3 days, from the 14th of February until the 17th, offering car aficionados the opportunity to immerse themselves in the world of car collectors, manufacturers, dealers and clubs while browsing an exclusive selection of merchandise that will excite the crowds!
View this post on Instagram
London Fashion Week Festival
Strand will once again transform into a runway filled with intricate styles and edgy-slash-elegant fashionistas gathering up to attend the London Fashion Week Festival. The 16th and the 17th of February mark London's celebration of fashion, through catwalks, industry talks and immersive experiences that should not be missed!
View this post on Instagram
Christian Dior: Designer of Dreams
The Victoria and Albert museum curates excellent exhibitions, and this one is set to be one of the highlights of 2019! Its popularity is made evident by the number of tickets already sold, despite their steep price, while commentators often reference the exhibition alongside the museum's 2015 Alexander McQueen expo which was the talk of the town at the time. Learn more about the creatives that have contributed to the Dior house after the designer, while exploring the most iconic of the designs that have been created over the decades, starting February 2nd.
View this post on Instagram
Craft Beer Rising
The Old Truman Brewery in Brick Lane is organising the most relaxing celebration, with an aim to bring together London's beer lovers and 175 of the world's best breweries! The thrilling event consists of perfectly upbeat DJ sets, an endless array of street food stalls and, well, what else? More beers than you could ever have imagined all gathered up in a three-day beer festival in one of London's most quirky neighbourhoods! Save the date: February 21st until the 23rd!
View this post on Instagram
What to do in London in January
We're almost there! 2020 is loading, slowly but surely, and exciting things are happening in January, making sure we are beginning the New Year in style! Is it time for you to get excited? That's one thing that's certain. From immensely interesting museum exhibitions, and interacting light installations, right down to the one-of-a-kind New Year's parade, it's going to be tough to find a way to narrow down the picks for the month of January! We did do our best to help though, and that's collating our top picks for you. Keep scrolling down to find out more!
New Year's Day Parade
Welcome 2020 in the right spirit, the way only London knows how! Well, actually that's not quite true, as the majority of performers fly from the USA to take part in the musical extravaganza that makes its way through Central London, kicking off at The Ritz. The crowds will flock (as they do every year), so be sure to get to a decent viewing spot early enough and enjoy the parade of over 8,500 performers!
View this post on Instagram
Winter Lights at Canary Wharf
One of the most majestic annual events to occur in London takes place in Canary Wharf. The business district, normally adorned by skyscrapers, becomes particularly enchanting with installations of all shapes and sizes, that use the power of light to interact with their audiences and guide you through a mesmerising journey! The Winter Lights installations open to the public on the 16th of January and will include some of the old favourites as well as the newest pieces! You only have until the 25th of January to see them, so be sure to head there ahead of time!
View this post on Instagram
Burns Night in London
Having penned a great number of Scots poems, Robert Burns is a prominent figure and regarded as the national poet of Scotland! January the 25th marks Burns Night, a celebration of his life and work that entails numerous delicious dishes, Scottish Whiskey and ceilidhs! For those of you that wish for a bit more info into what these entail, when we say delicious dishes we mean things like haggis (a savoury pudding), and ceilidh is a dancing bonanza under the sounds of traditional Scottish music… London's restaurants and bars prep a little something for the night, so be sure to do your research and find the ideal way to immerse yourself in this quintessentially Scottish celebration!
View this post on Instagram
Bloomberg New Contemporaries 2019
Although the mention of 2019 in the title is a tiny bit misleading, that's only because BNC kicks off in early December 2019, and follows through until February 23rd 2020. This phenomenal exhibition is held at South London Gallery, and this year marks its 70th anniversary! A staple in the cultural scene of the country, BNC is dedicated to continuously evolving alongside the ever-changing landscape of visual art in the UK. If you're looking to infuse the first month of the New Year with a bit more art & culture, then South London Gallery is the must-be place!
View this post on Instagram
Cars: Accelerating the Modern World
Dive into the behind the scenes of one of the most astounding innovations in the world! "Cars: Accelerating the Modern World" is V&A's newest exhibition, and it aims to take visitors through the journey of the cars' 130-year history, attaching to it a human dimension via intimate stories of people that have formed a special bond with driving and by hinting to what its future could be. V&A is a master at curating sensational exhibitions that dig deep into their subjects. We're inclined to believe this one is no exception!
View this post on Instagram
The Lion, the Witch and the Wardrobe
The Bridge Theatre is treating us to a theatrical experience caught somewhere in between fairy-tale and fantasy! Let your imagination be guided in the sensational land of Narnia, with breathtaking staging, and a creative team that has done a phenomenal job at this theatrical adaptation!
View this post on Instagram
If you've made it this far, you're clearly a keen enthusiast for London's best events, sights and festivals. Make sure to keep checking back for our choice selection of attractions each month and check out our year-round list of things to do in London on a budget.
Looking for somewhere to stay while you study in London? The Stay Club's luxury student accommodation located in zone 2 is the perfect base for enjoying the best of London.