WILLESDEN STUDENT ACCOMMODATION
The Stay Club Willesden is a great choice for any London student, as it offers lovely, spacious social areas, studios ideal for independent living and options well-suited for sharing with friends! It is surrounded by a fantastic, diverse West London neighbourhood, some of the city's hidden gems and wonderful outdoors spaces, while it boasts great connectivity. Get to know this West London student accommodation better via our virtual tours' library, or let our team guide you through all it has to offer by submitting an enquiry.
Club Studios are perfect for an individual stay. These small private rooms are fully equipped with a double bed (and an adjustable bed for overnight visitors), study space, a kitchenette, wetroom and plenty of storage. *Twin share options available – contact us to know more.
Club Studios are perfect for an individual stay. These private rooms are fully equipped with a double bed (and an adjustable bed for overnight visitors), study space, a kitchenette, wetroom and plenty of storage. *Twin share options available – contact us to know more
A perfect option for friends looking to share! Our Quad studios sleep up to 4 students and come with study space, a private kitchenette, wetroom, and lots of storage! All linen and towels, kitchen utensils, and WiFi are supplied at no extra cost.
Our West London student accommodation boasts a variety of studio options, that range from independent ensuite studios to quads that you can share with friends! The Compact Studio is great for an individual stay, offering a double bed, as well as an adjustable bed for overnight visitors. These small private rooms also benefit from a study space, a kitchenette, wetroom as well as ample storage space to accommodate your needs.
The Club Studio is the Compact Studio's more spacious version, offering all of the same amenities with a little added comfort. Both studio types have twin sharing options available, but if you are looking for a studio to accommodate even more people, then the Quad Studio is just the thing! These lovely studios sleep up to 4 people and offer study space, a private kitchenette as well as a wetroom. The Stay Club Willesden provides linen and towels, kitchen utensils and WiFi free of charge!
The Stay Club Willesden: Facilities

The Stay Club Willesden boasts a wide variety of spaces and some great building amenities that will support you during your student life! The spacious social areas allow our community to bond, while access to classroom spaces means an additional support to your academic efforts. There is an on-site café for our residents, and catering options are also available upon request.
Our friendly reception desk operates 24 hours, 7 days a week and there is also 24-hour security, inclusive of CCTV, in place. We have a maintenance and housekeeping team in-house to support our residents upon request, as well as bike storage and a laundry room for your everyday requirements.
From the vibrant outdoors patio to the quirky neon wings that grace The Stay Club's lounge, our facility's aim is to offer a cosy and welcoming environment with building amenities that will support your student life in an energetic area of West London.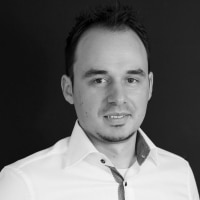 We believe that your accommodation shouldn't be just a room. It should be somewhere you can live, study, socialise and most of all have fun.
Robert Stanca, Property Manager
Willesden is a great area with easy access to some of London's hidden gems, many of the city's dazzling landmarks as well as a local area filled with shops of all sorts. It also boasts hassle-free connectivity to many London leading universities, and numerous West London areas such as Queen's Park, Kensal Rise and West Hampstead.
Wembley Stadium is approachable, while Boxpark Wembley is a short commute, offering access to live music events, sporting happenings and an abundance of food and beverage options to spruce up your lifestyle. If you are intrigued by London's market scene, then Portobello Road is a 30-minute commute offering a lively weekend destination, whereas 20 minutes on the overground will take you to Westfield London, a destination that promises a shopping experience. In between the variety of things to do and see, and the great connectivity to much of London, Willesden is a great area to enjoy during your life as a London student.
Universities Close to Willesden
The Stay Club Willesden offers a great location in West London, with accessibility to many London campuses, making student life so much easier. From some of London's central campuses to other West London locations, The Stay Club Willesden boasts great links to the following:
UCL Royal Free (25 minutes)
The Institute of Contemporary Music Performance (20 minutes)
Regent's University London (35 minutes)
Royal College of Art, White City Campus (30 minutes)
Birkbeck, University of London (43 minutes)
Willesden Transport Links
Willesden's transport links are a great way to access plenty of West London's neighbourhoods, as well as easy access to most of Central London. The Stay Club Willesden is situated with equal walking distance of 9 minutes from Willesden Junction and Harlesden Central, both sitting on the overground. Hop on the overground to reach sophisticated West Hampstead and lovely Queen's Park, among other North West London areas which you will have a blast exploring. Destinations such as London's famous West End, dotted with theatrical performances, are also accessible via the Bakerloo line in under 45 minutes. The Stay Club Willesden's connectivity makes university and lifestyle commutes easier.
Willesden Local Amenities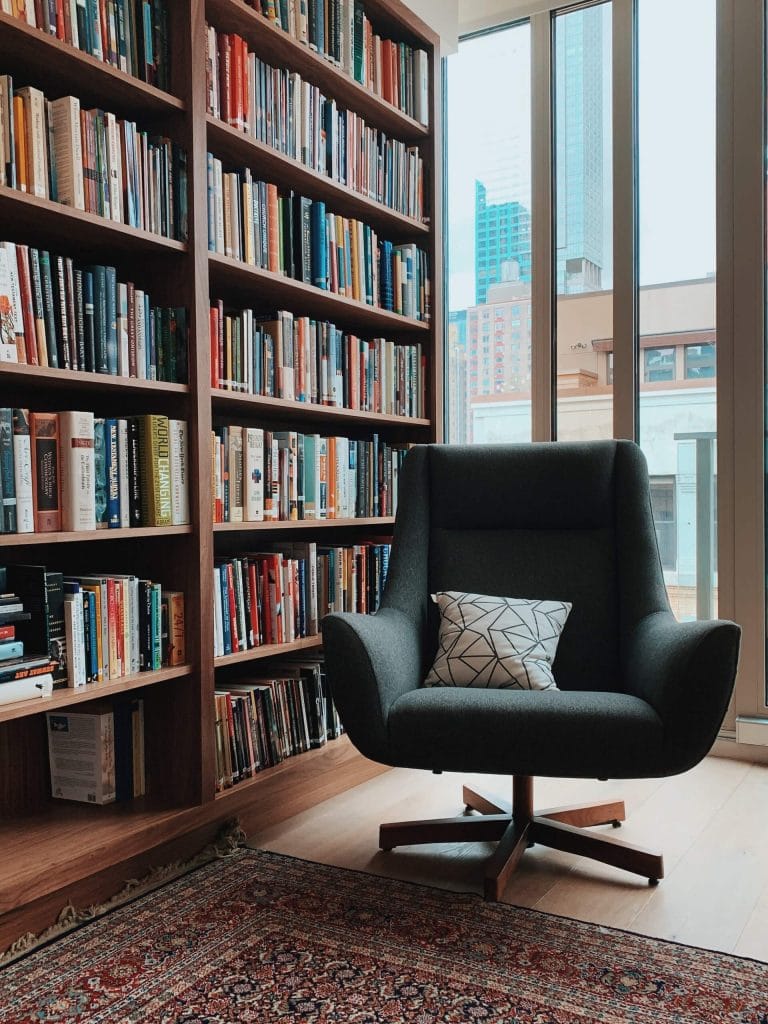 The bustling High Street is located just a breath away from The Stay Club Willesden, offering a great abundance of shops, eateries and bars with close proximity to the London student accommodation. There is no shortage of supermarkets and grocery stores in the neighbourhood, which will allow you to make the most of your studio's kitchenette. If you are a fan of fitness activities, you can choose Willesden Sports Centre London aside the multiple green spaces in the area.
The Willesden Green Library is also approachable on foot, along busy Willesden Lane and near to Dollis Hill and Willesden Green tube stations. Willesden benefits from a great variety of things to do and see, easily accommodating the student lifestyle!
Things to Do in Willesden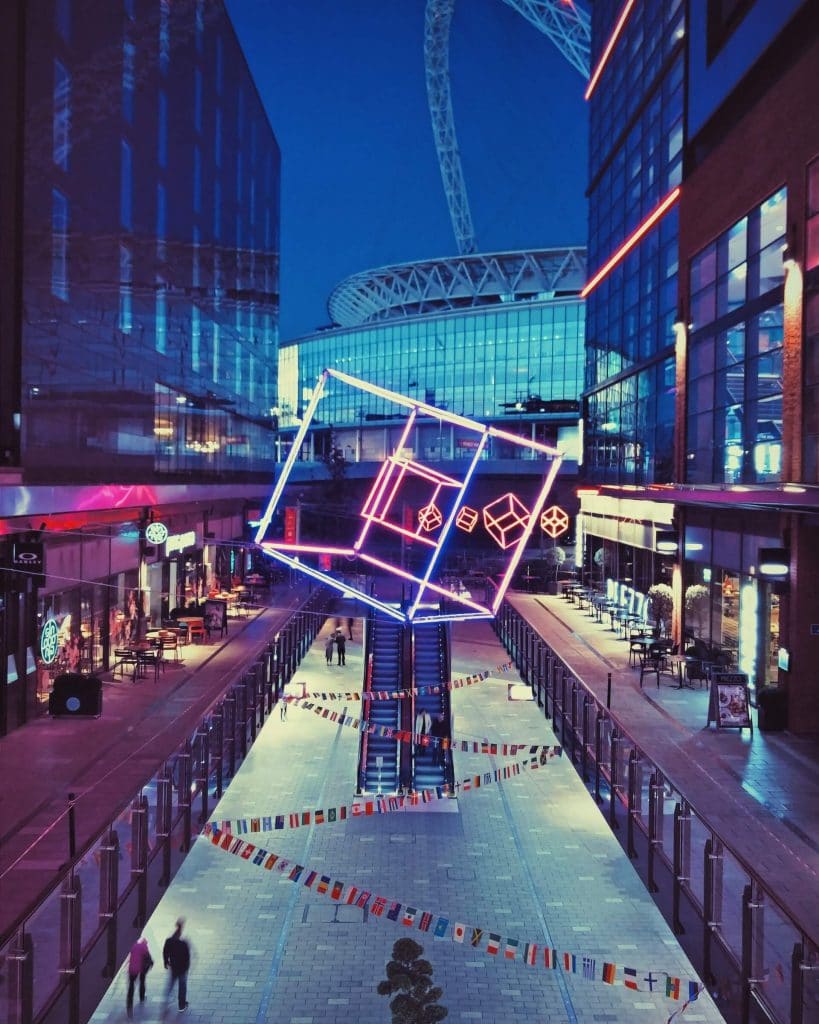 From flea markets to green spaces, the wider Willesden area offers a great variety of activities! If you are a fan of outdoors spaces, then Roundwood Park is within walking distance from The Stay Club providing access to tranquil areas and lots of greenery, so you can enjoy anything from a walk to your morning jog.
For those that enjoy roaming around their area, Gladstone Park is another outdoor space to explore. The High Street is just a moment away from our facility, linking you to a variety of global cuisine, bars and pubs, among many independent shops and cosy coffee spots! One of London's great hidden gems, the BAPS Shri Swaminarayan Mandir temple is also within walking distance, a stunning sight that used to hold the title of the biggest Hindu temple outside of India.
Boxpark Wembley is a quick commute from The Stay Club Willesden, offering an abundance of eating and drinking options to share with friends in a vibrant, modern setting you are bound to enjoy with friends! Wembley Stadium is also approachable, giving access to numerous sporting and live music events throughout the year. With no shortage of things to do and see, this vibrant and diverse West London student accommodation is worth a browse; so be sure to get in touch with our team and explore The Stay Club Willesden more!
I've stayed in both the Camden and Kentish Town Stay Clubs for two years in total and, (…), I can honestly say that there is no better place to stay. The stay club didn't just help me to make new friends after moving to a new city but also provided a space that made it feel like home. The installations and common areas are amazing and the staff working in reception is always willing to help you with any issues that might arise during your stay. I've only got a few more months left before I move back to Spain but I'm taking all the unforgettable and unbeatable experiences, memories and friends with me!

The Stay Club has been my home for the past two years now. This comes as no surprise given the excellent services they provide. As an international student who lived in two other student accommodations, I can confidently say that there's nothing out there like The Stay Club. The TSC international team goes above and beyond to make you feel welcomed, noticed and "at home". Living abroad can cause homesickness and loneliness sometimes. However, the weekly events, the friendly staff and periodical hangouts made my student journey a lot more pleasant, finding a community I can rely on. The overall feel of the place makes you excited to live in the building. Starting from the cosy common area where you can enjoy something delicious from the café, the study areas, the equipped gym and lastly, the beautifully designed studios. On top of that, TSC media presence is fantastic. I was excited to discover all the partner discounts they have, either on Instagram or in the TSC newspaper. With Camden market nearby, I could benefit from amazing experiences at a discounted price. This was a lifesaver, as every penny counts when you're a student!
WHAT'S NEW AT THE STAY CLUB WILLESDEN
Follow us on on Facebook and Instagram and find out more about our Camden