London South Bank University Accommodation





London South Bank University Accommodation
If you're considering a futer studying at London South Bank Univeristy, our Stay Club accommodation options should be an option to think about.
With over 18,000 student form 130 countries, LSBU is a reputable cosmopolitan univeristy, recieiving a silver rating aware of excellence in teahcing. LSBU offers a variety of undergraduate, postgraduate, and PhD study options for students to choose from. Alongside Short Courses, Summer School, and Foundation Courses, LSBU offers a range of practise-led & personalised courses such as Adult Nursing and Mental Health Nursing.
With three main campuses Southwark, Croydon & Havering, The Stay Club Camden and Kentish Town are two premium accommodations options suitale for students studying at LSBU. Both accommodation options are easily commutable to and from the institution, with bus, train and cycling routes. Discover our accommodation locations below!
London Accommodation Locations
Student Accommodation in Camden
The Stay Club Camden resides in Northwest London, a bustling area of the city with great connectivity to central areas. This accommodation benefits from creative social spaces that include a cinema room, alongside many amenities ideal for student living, such as a 24/7 reception desk.
With a 30-35 minute cycle via differne routes and 30-40 minute train journey via local buses as well as the Northern line, there are an array of travel options available for student commuting from The Stay Club Camden to London South Bank University campus and visa versa.
Rooms Available and Prices
The Stay Club Camden's studio selection includes ensuite, furnished studios with individual kitchenettes. Students have a variety accommodation options to choose from, so you can find the ideal fit for you! With prices starting from £306 per week, browse our available studio types below.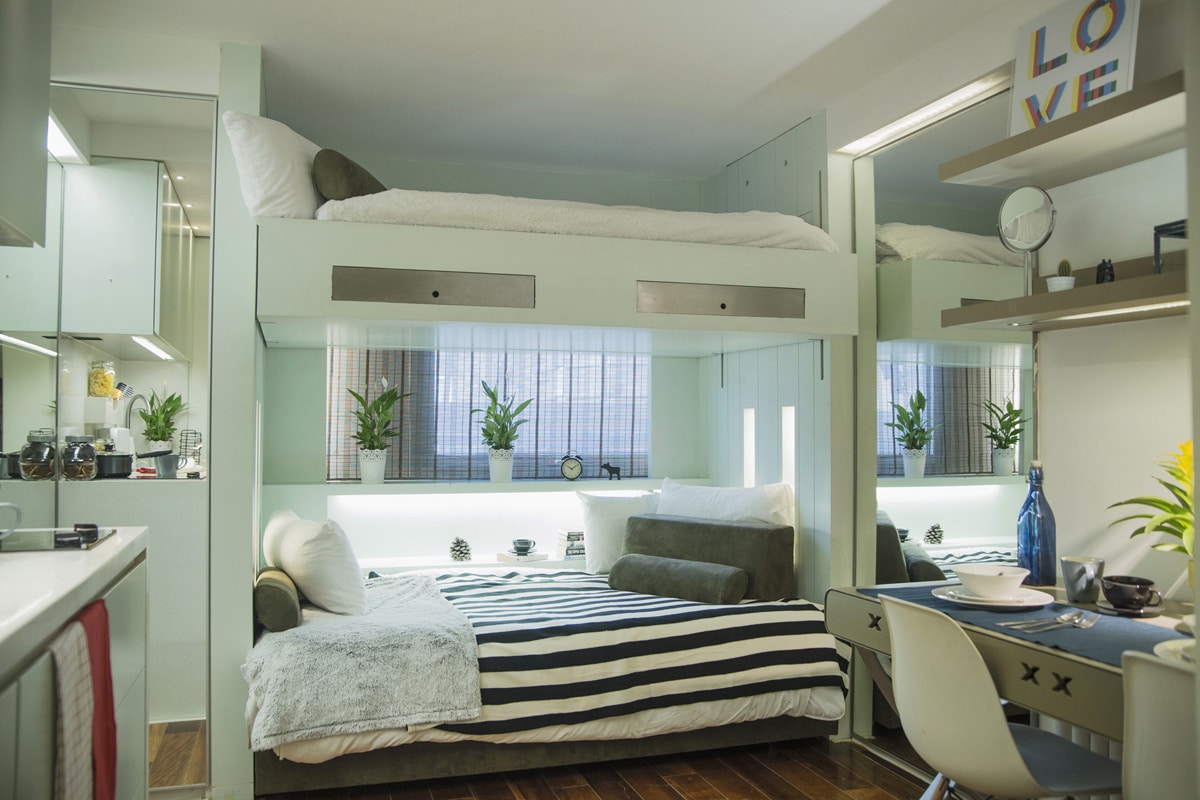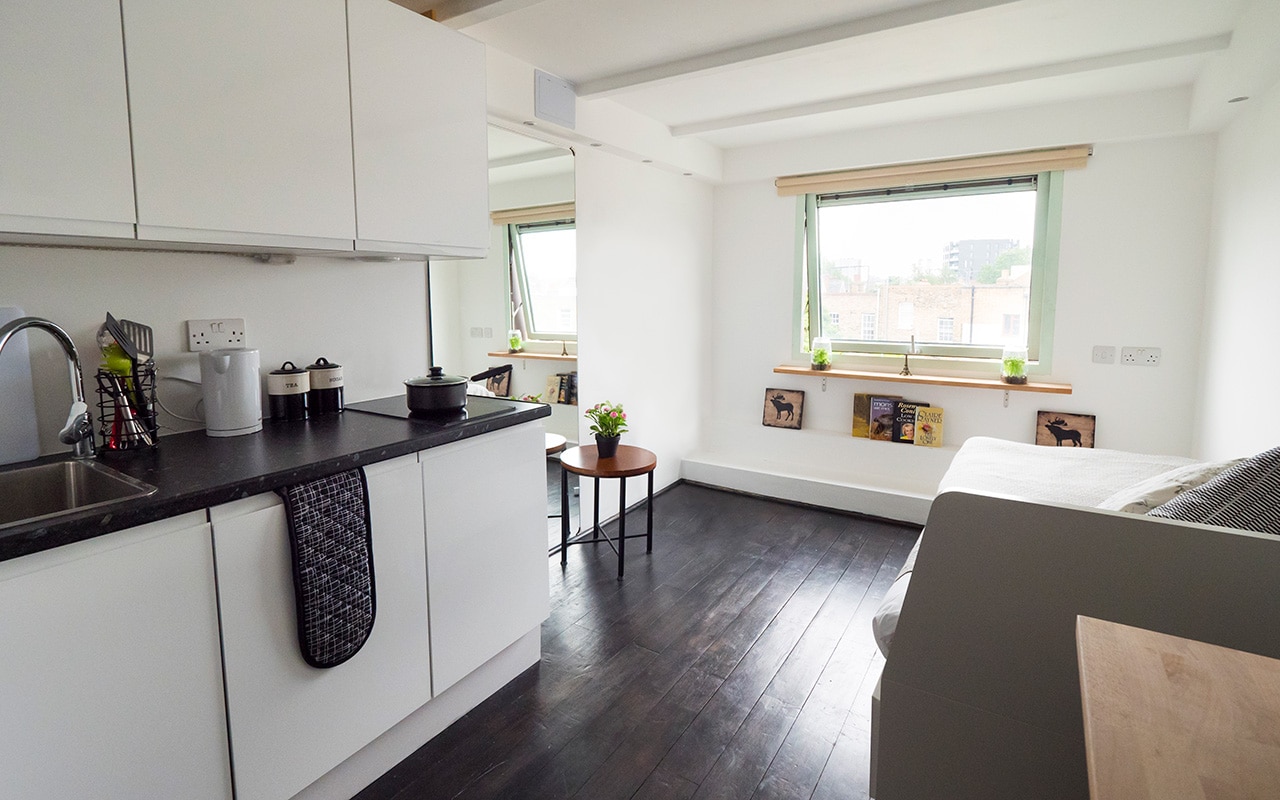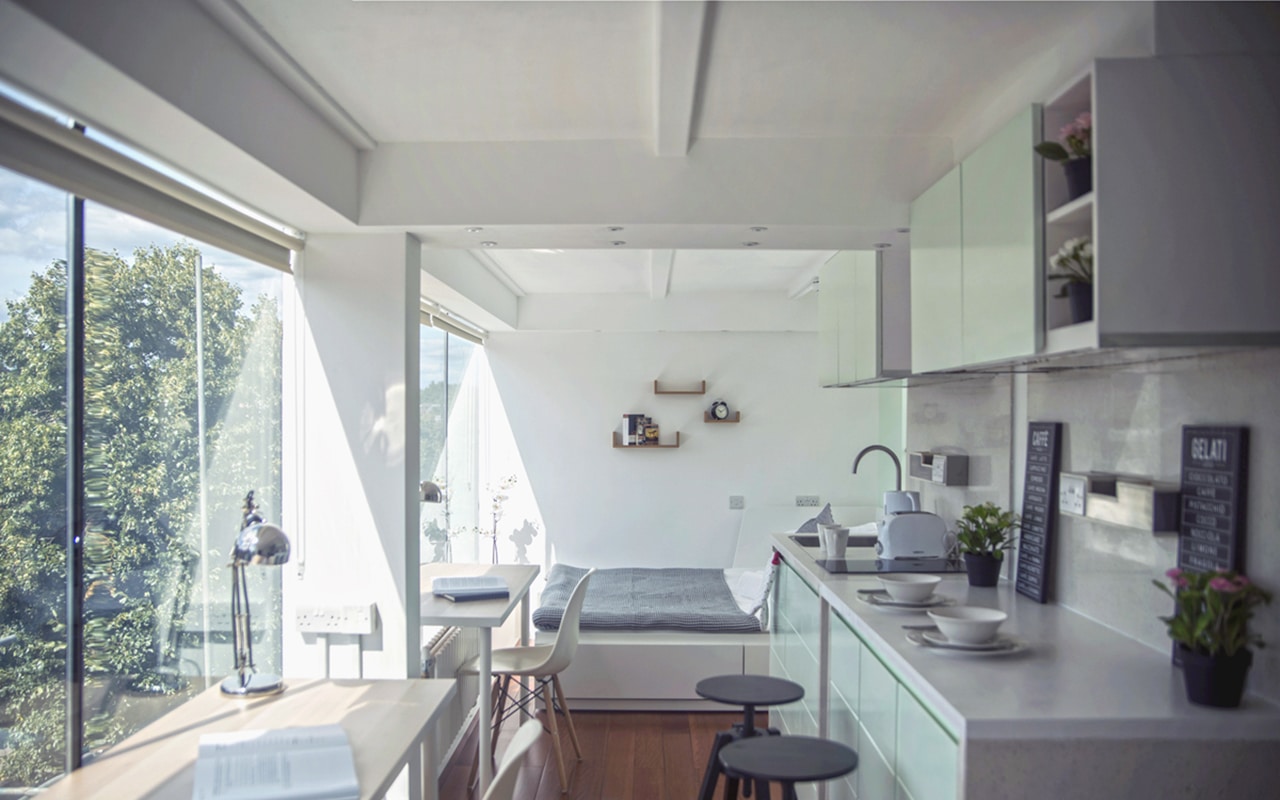 Camden Area
Located in Northwest London, Camden Town is an exciting weekend destination for Londoners, tourists and university students. From picturesque Regent's Canal to beautiful Primrose Hill with the park treating visitors to stunning views of London's skyline, there is plenty to see within walking distance from Camden too.
Things to do in Camden
If you're a social butterfly who loves vibrant architecture, fashion & scrumptious food, Camden is the perfect place for you! The go-to destination for a guaranteed good time. The Stay Club Camden sits opposite the famed Camden Market, which is filled with street food traders offering cuisine from around the world, alongside stores with vintage clothing, handmade jewellery, and more.
Dive deeper into all that Camden has to offer on our Camden area guide.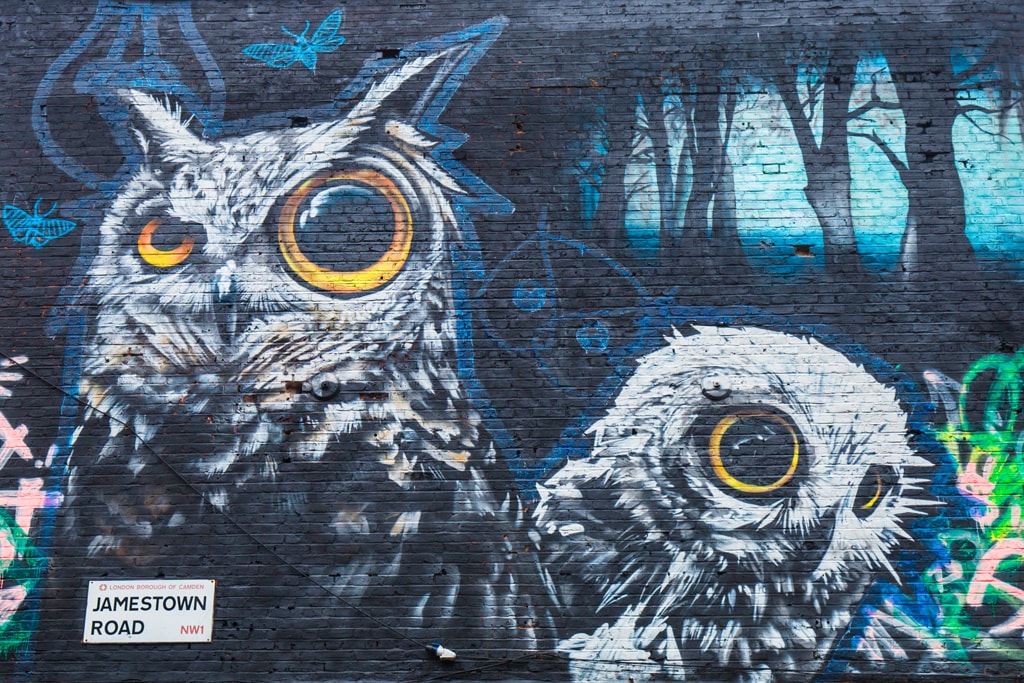 Student Accommodation in Kentish Town
The Stay Club Kentish Town is a great location nestled in Northwest London, perfect for those students in search of accommodation near London South Bank University. Many benefits including great night life in the surrounding areas, a vairity of travel options to and from campus, as well as accommoation faciities, student life couldnt be more full of day to day activities. Learn more about the Kentish Town area and all it has to offer!
With a 30 minute cycle via differne routes and 36 minute train journey via local buses as well as the Northern line, there are an array of travel options available for student commuting from The Stay Club Camden to London South Bank University campus and visa versa. What's more, The Northern Line overground and abundance of buses which pass through the high street make commuting around the city easier
Rooms Available and Prices
The Stay Club Kentish Town has a variety of studio types for students, suited for both individual stays as well as for those looking to share. You can expect ensuite studios with an individual kitchenette, as well as a multipurpose desk and lots of storage. With prices starting £308 per week, browse through the selection below: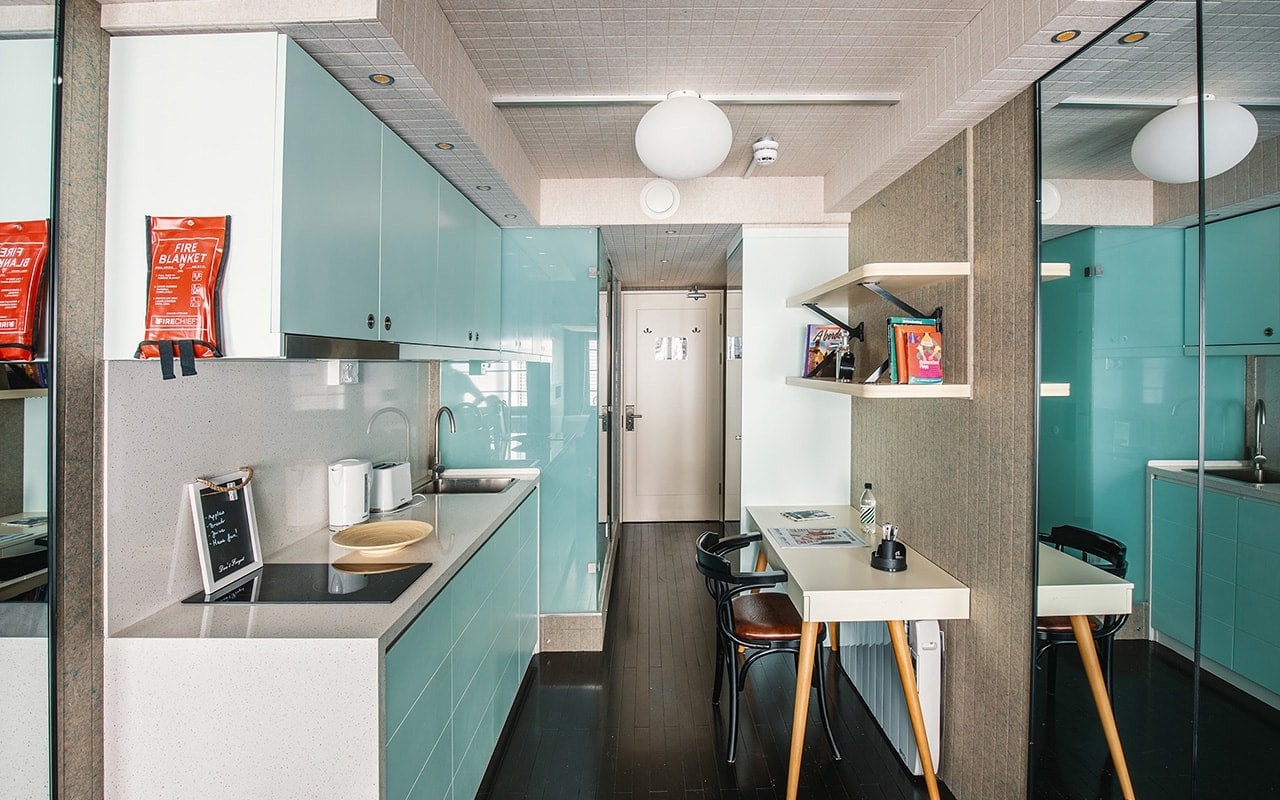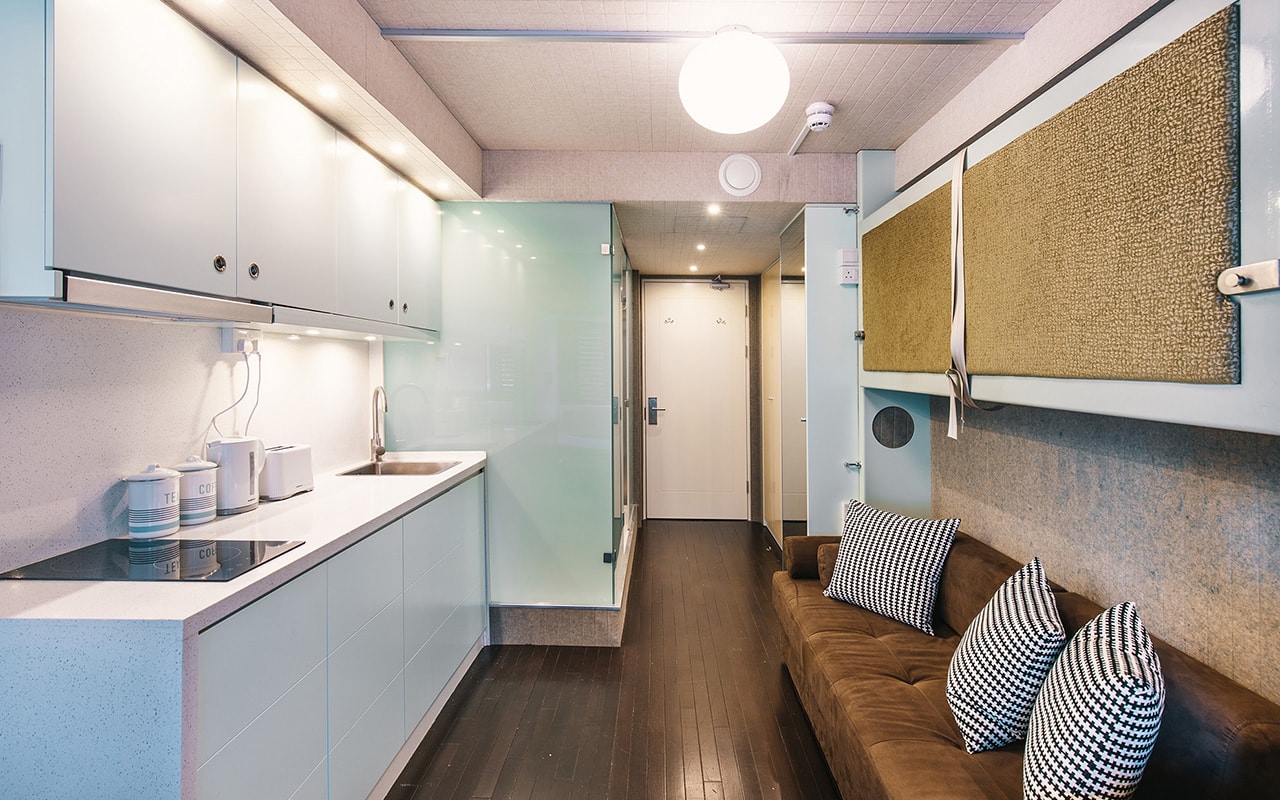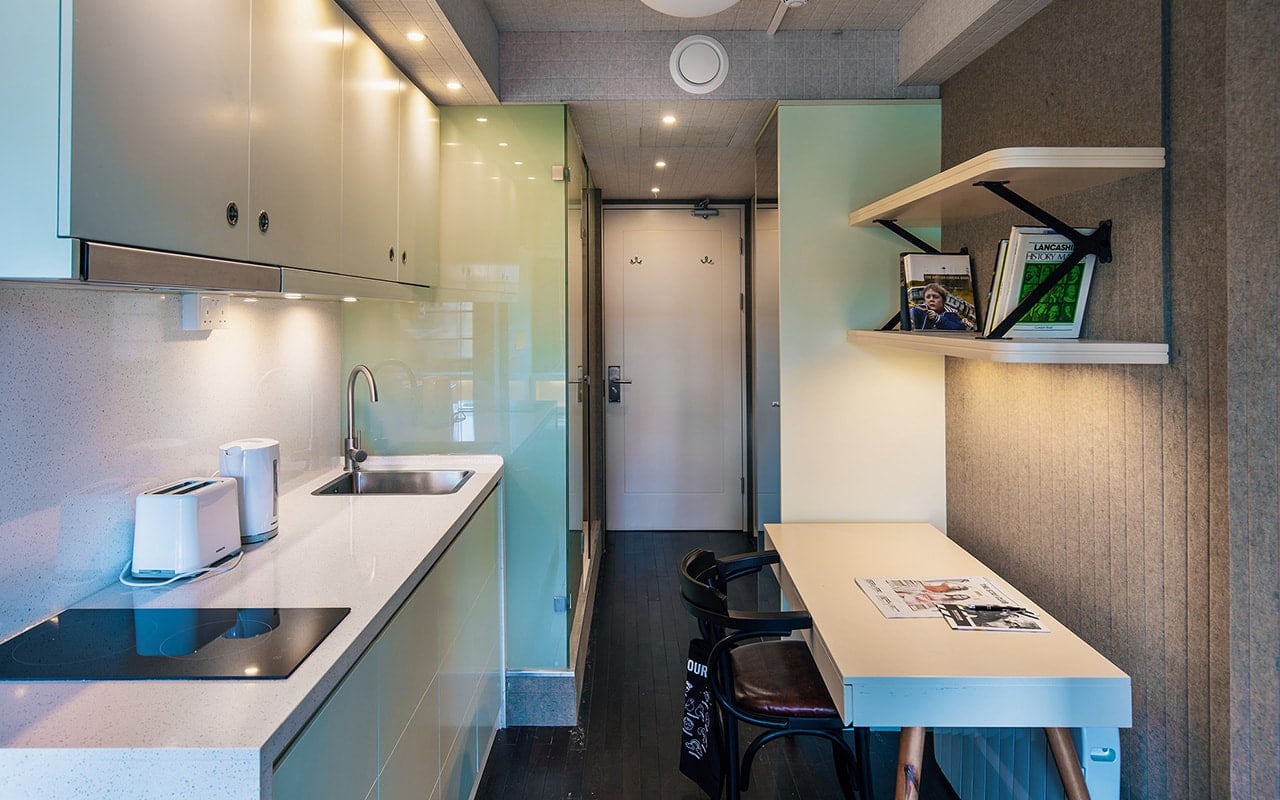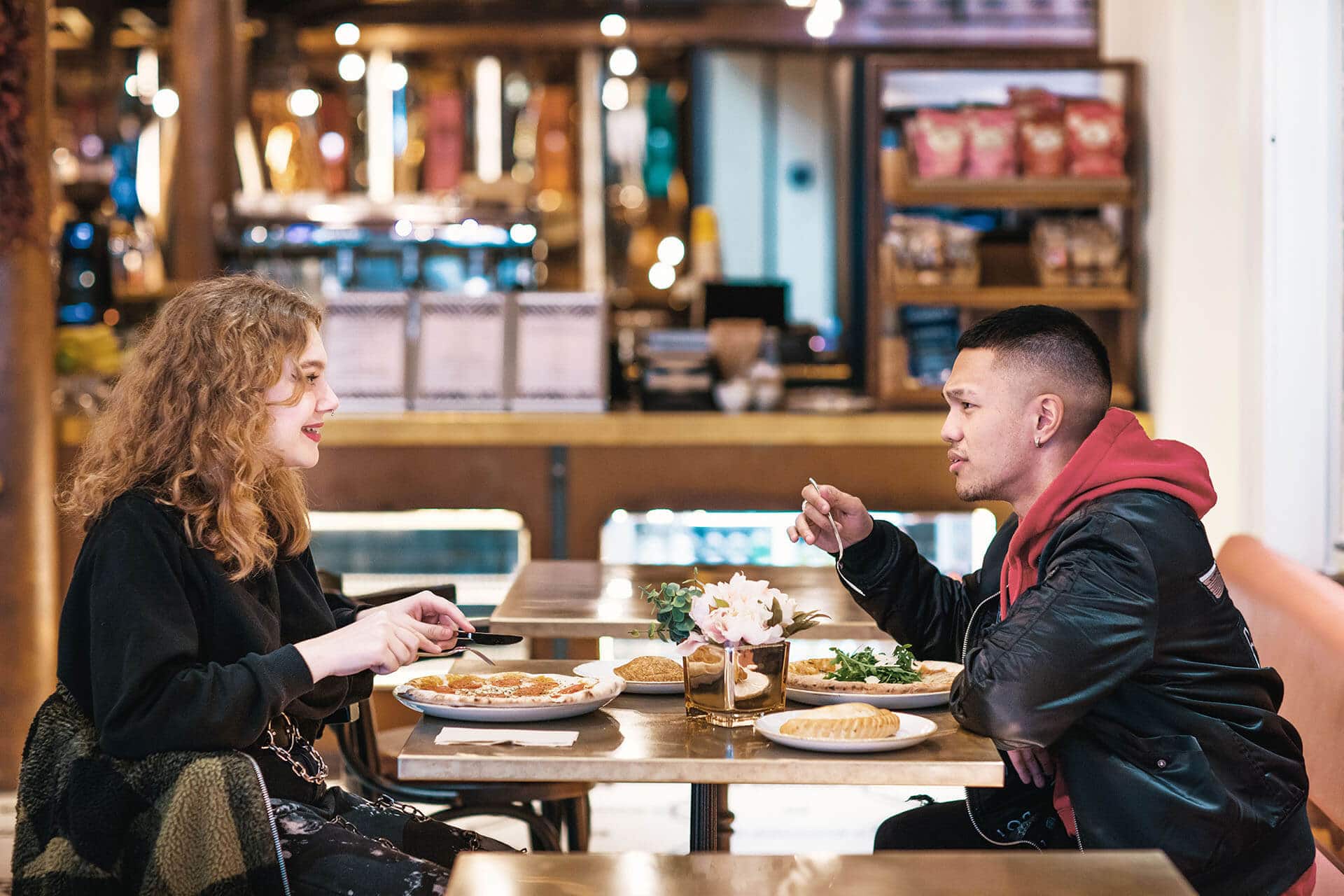 Kentish Town Area
Based in London's Zone 2, Kentish Town area is connected to many central parts of Londonthe Kentish Town tube station also has four national rail platforms. Want to know more?! Explore more and read the best of Kentish Town!
Food Places in Kentish Town
Kentish Town which is also part of the Borough of Camden boasts an array of hip restaurants, pubs, and bars.
Kentish Town Social Events
If you are a fan of live music events, Camden Town's nightlife will excite you, but there is also the O2 Forum in Kentish Town which has a rich events programme to inspire you. Learn more about life in Kentish Town in our Kentish Town area guide.
I've stayed in both the Camden and Kentish Town Stay Clubs for two years in total and, (…), I can honestly say that there is no better place to stay. The stay club didn't just help me to make new friends after moving to a new city but also provided a space that made it feel like home. The installations and common areas are amazing and the staff working in reception is always willing to help you with any issues that might arise during your stay. I've only got a few more months left before I move back to Spain but I'm taking all the unforgettable and unbeatable experiences, memories and friends with me!
London Student Accommodation FAQ & Guides