Sassoon Academy Accommodation






Sassoon training is globally recognised as the ultimate in hairdressing education, providing you with a passport to a successful career in the international hair world. Celebrating people with a passion for hair, the Sassoon Creative Team welcome a diverse mix of international students onto a collection of course that redefine the boundaries of innovation, the work is experimental, fashion forward, sometimes extreme – always inspiring.
Sassoon Academy have built a world-class reputation for developing and providing outstanding training at hair academies and education centres for over 60-years. Through an unparalleled system of schooling that has become definitive, instructors deliver hairdressing courses with passion and professionalism, exciting generations of Hair Professionals of all levels of experience.
A creative, inclusive, and comfortable accommodation space awaits Sassoon Academy students at The Stay Club. Both Camden and Kentish Town residences located in the arty and energetic London borough of Camden provide excellent accommodation within easy reach of Sassoon Academy's main campus. Each residence houses an international community of students studying at institutions across the capital city. Self-contained studio rooms with private kitchenettes and en-suite bathrooms provide excellent independent living; built around inspired and design-led communal facilities such as a gym, cinema, café and restaurant, co-working, -study, and social spaces and amenities to facilitate student living.
Student Accommodation Near Sassoon Academy
Sassoon Academy Accommodation in Camden
The Stay Club Camden is a perfect choice for Sassoon Academy students, just a 34-minute direct bus journey door-to-door. Not only is the location convenient, but the neighbourhood also provides an inclusive community of creatives that feel very much at home in the local area. This residence is located opposite the famous Camden market and within easy reach of open spaces such as Regents Park, Primrose Hill, and Hampstead Heath.
The Stay Club Camden's studio selection includes ensuite, furnished studios with individual kitchenettes. There is a variety of types to choose from, so you can find the ideal fit for you! Browse the available studio types below.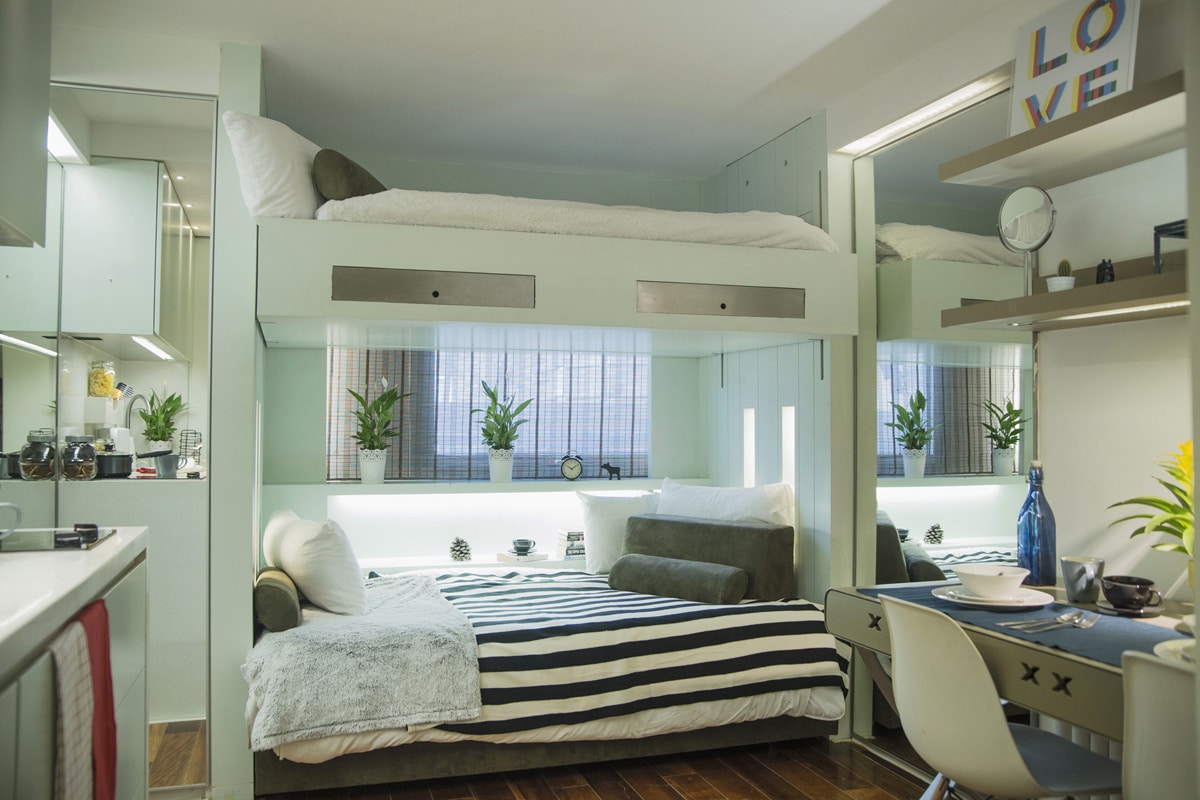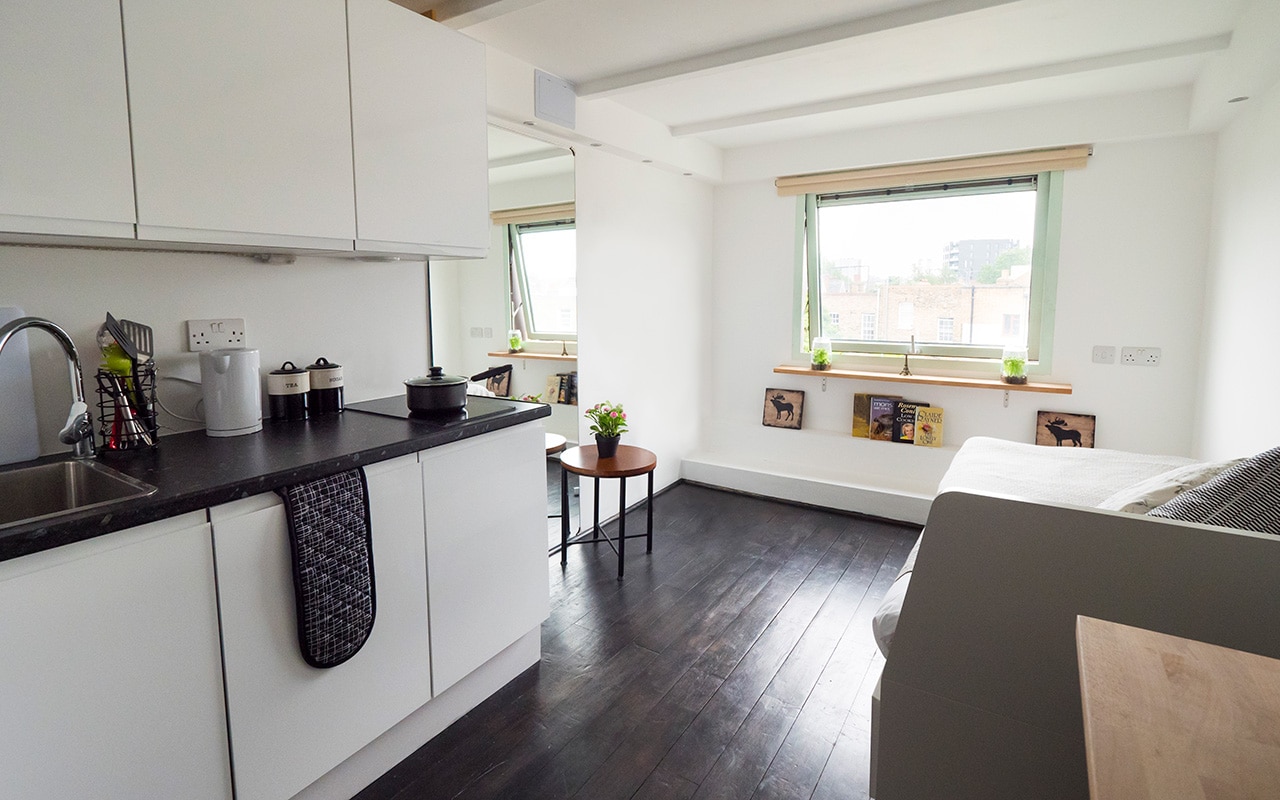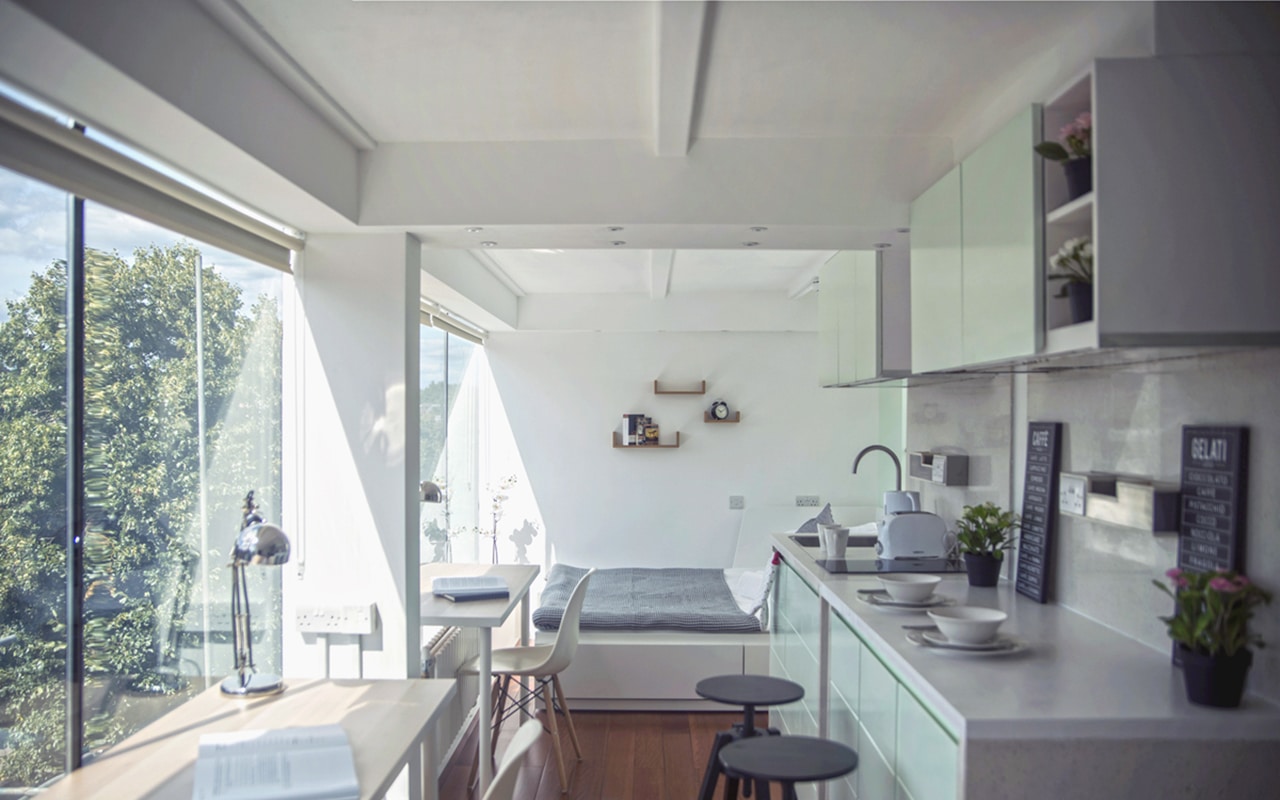 Things to do in Camden
The Camden area is well known for its arts & culture scene and is considered a lively and vibrant area of North London. The entertainment scene is rich, with many live music venues nearby. The Roundhouse, Electric Ballroom and the Jazz Café are some of the most noteworthy. The local area is home to a number of markets as well, including Camden Market, which is the popular with Londoners and tourists alike, especially as a weekend destination!
There is a number of lifestyle destinations in and around Camden too, so you can make the most of the student experience in the area. There is a great selection of eateries with global cuisine on offer, as well as many street food vendors to try out. The selection of pubs and bars is quite extensive too, hence why we needed a whole blog entry to present the best bars and pubs in Camden
Enjoy student life in Camden while benefitting from great social spaces, a gym, bicycle storage and a 24/7 reception at The Stay Club Camden.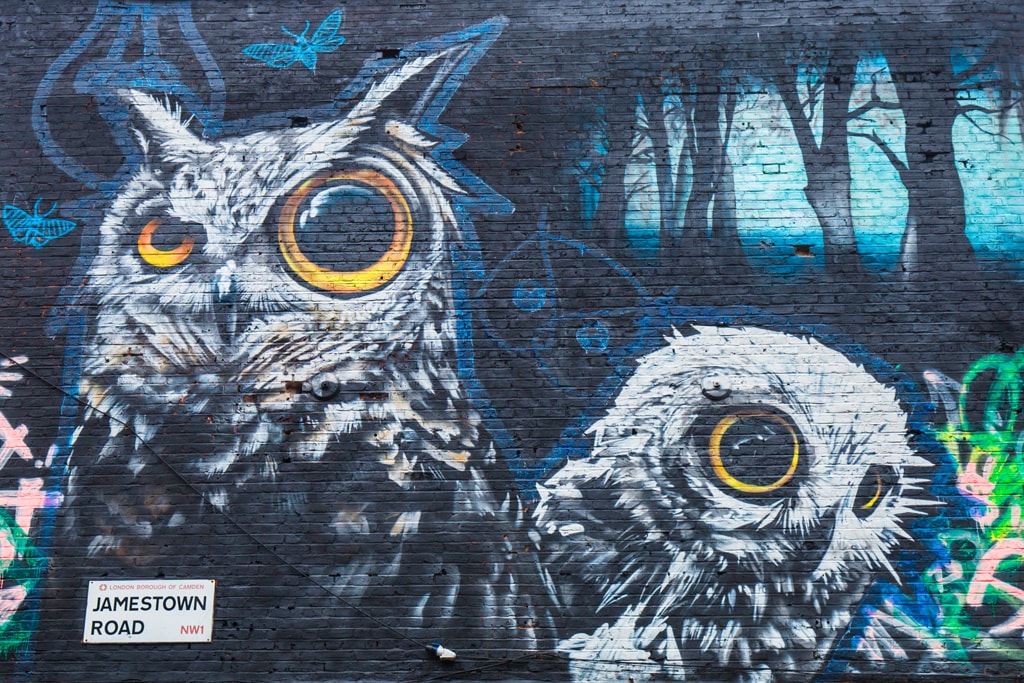 Use Exclusive Sassoon Academy Promo Code SASSOON3 for a 3% Discount On Your Stay.
Sassoon Academy Accommodation in Kentish Town
Just 31-minutes door-to-door from Sassoon Academy on Buckingham Gate is The Stay Club Kentish Town, recently opened in the summer of 2019. This residence is expansive social areas including a gym, 80-seater cinema, coffee shop & restaurant, and common area. Lots of space to complete practical coursework and beautifully designed self-contained studios.
The Stay Club Kentish Town has a variety of studio types for students to choose from, suited for both individual stays as well as for those looking to share. You can expect ensuite studios with an individual kitchenette, as well as a multipurpose desk and lots of storage. Browse through the selection below: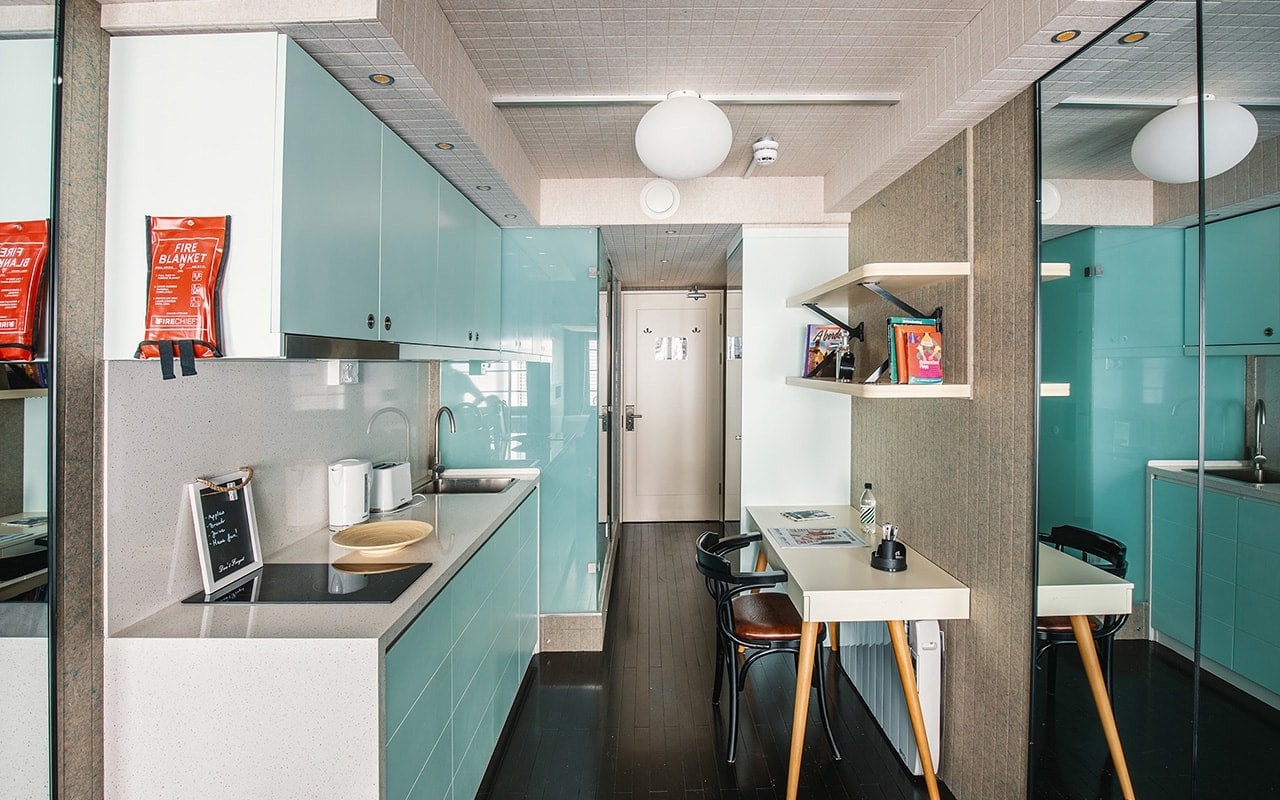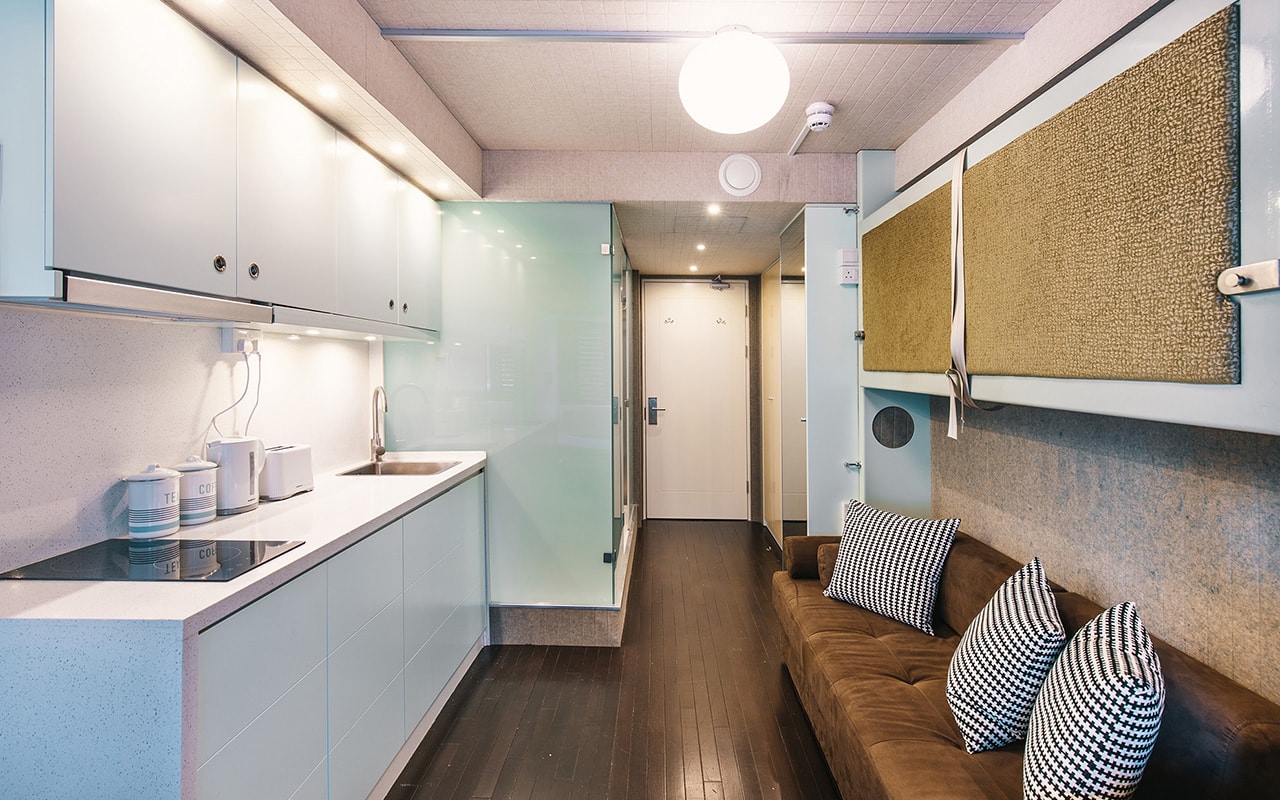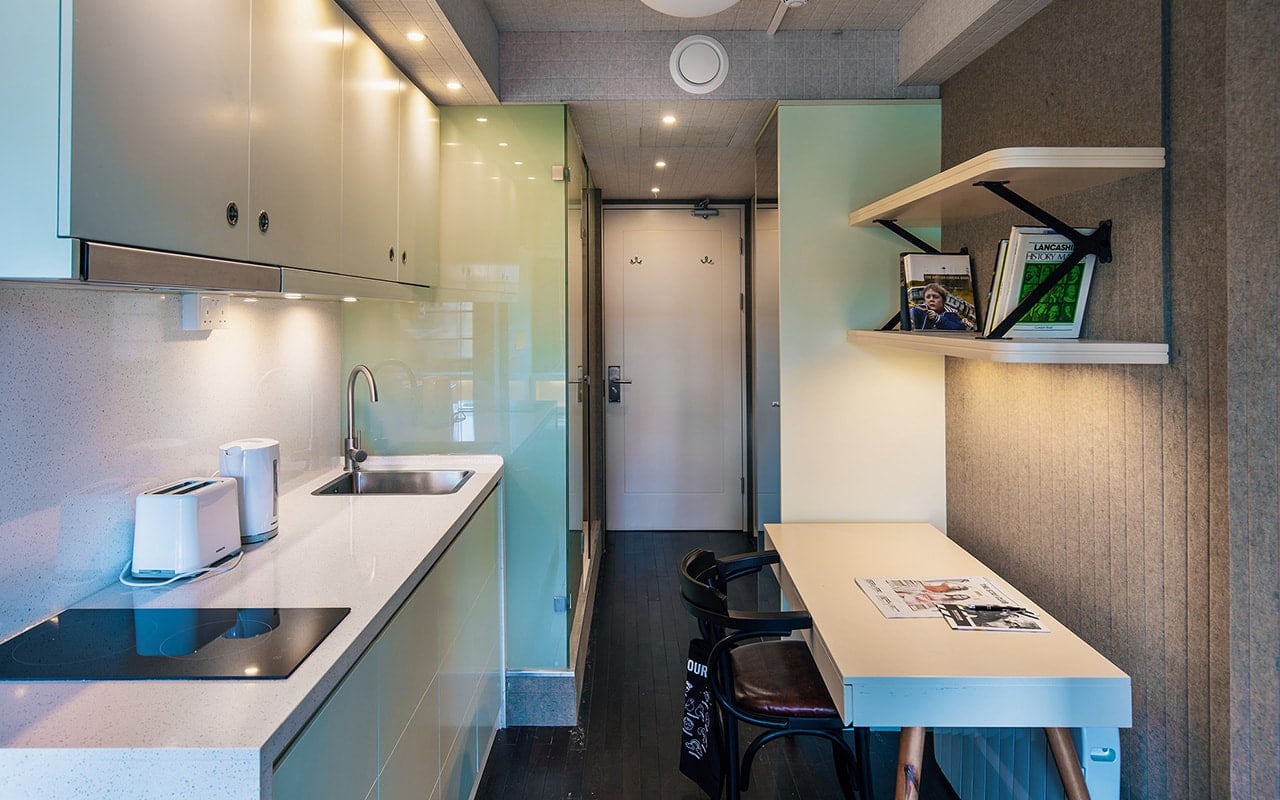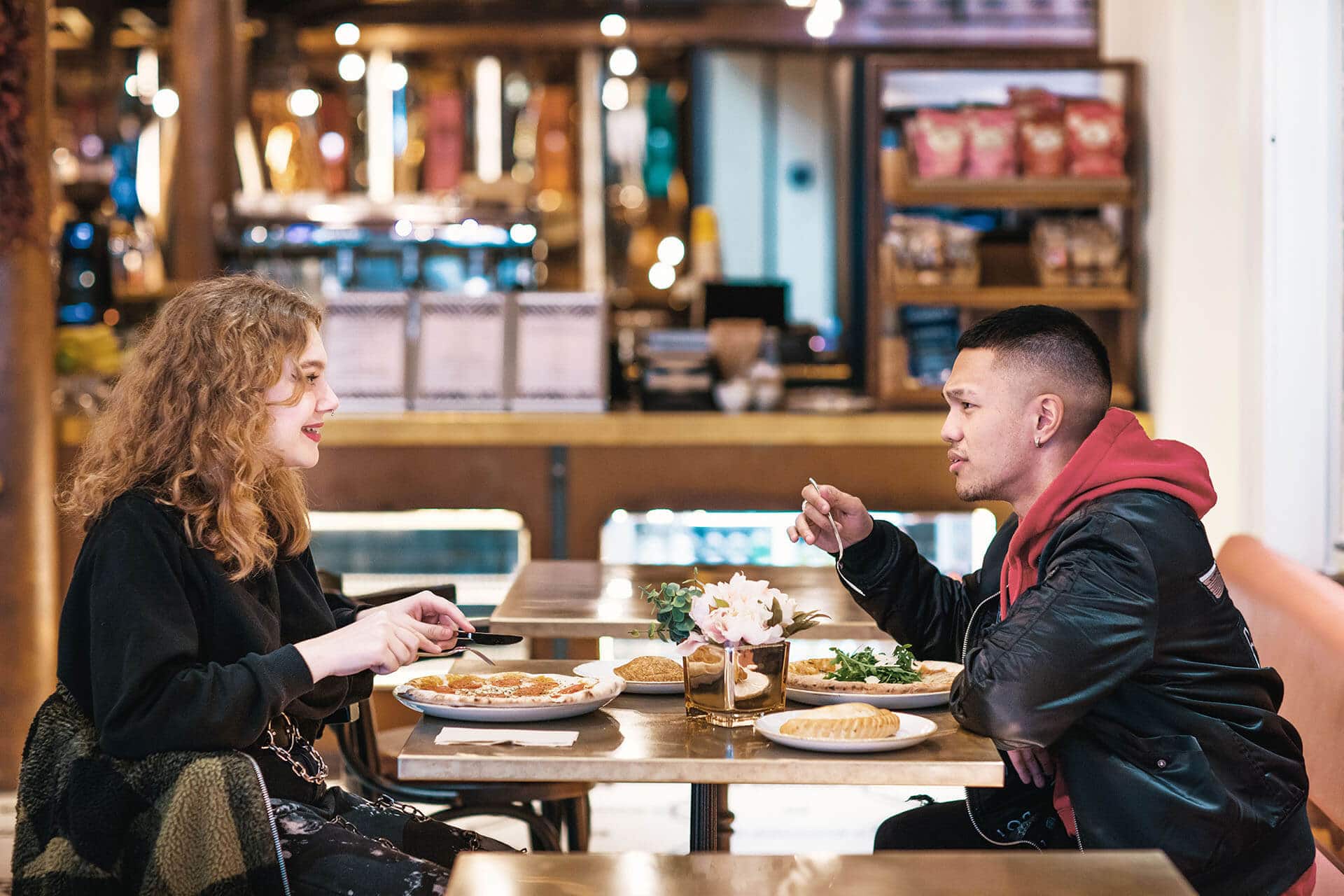 Things to do in Kentish Town
The Kentish Town area is a quieter alternative to the neighbouring lively Camden, yet still within a few minutes on foot from the wonders of Camden Market or the famous music venues in the area. What is more, Kentish Town hosts a number of restaurants serving cuisine from around the world, as well as an abundance of pubs and bars to explore during your student years.
Since there were so many destinations to talk about, we have created two separate blog entries to go through some of our top picks. Dive into Kentish Town's restaurant options here or browse through the area's pubs and bars here. The Stay Club's blog also features a Kentish Town area guide that you might find helpful!
I've stayed in both the Camden and Kentish Town Stay Clubs for two years in total and, (…), I can honestly say that there is no better place to stay. The stay club didn't just help me to make new friends after moving to a new city but also provided a space that made it feel like home. The installations and common areas are amazing and the staff working in reception is always willing to help you with any issues that might arise during your stay. I've only got a few more months left before I move back to Spain but I'm taking all the unforgettable and unbeatable experiences, memories and friends with me!
London Student Accommodation FAQ & Guides