Syracuse University London





Syracuse University London Accommodation
Originally founded in 1870 in New York, United States, Syracuse University expanded its base in London making links with British communities since 1971. It's main campus is Faraday House, based in upper Camden and it's been the home of Syracuse University in the United Kingdom since August 2005.
The institution takes pride in moulding the ideal global student by offering experiences abroad through their reputable Syracuse Abroad programs. The institute offers academic learning, field studies space, and tons of exploring. Just minutes away from LSE, UCL, SOAS, and King's College London, the main campus is just round the corner from the Holborn Tube Station and a short walk from the iconic King's Cross Station. Students can move from working on their studies in their spacious & modern classrooms to picnicking in Russell Square & grab much needed retail therapy at Covenant Gardens.
Find the perfect Syracuse University London accommodation with The Stay Club! We offer two sites that is close to the institution. The Stay Club Camden & Kentish Town, both less than 30 minutes from Faraday House via tube. Our student residences offer the unique opportunity to network, make connections and forge friendships with a larger community of international students studying on various programmes throughout the city.
Student accommodations near Syracuse University London
Syracuse University London Accommodation in Camden
The main campus is in upper Camden, making it the perfect spot to hang out, socialise and commute to other central areas around London. Less than 25 minutes via bus and 17 minutes by cycling, your daily commute is hassle free at your stay with the Stay Club. We live close to all the amenities you need such as popular super-market chain Morrisons and if you ever need a cocktail or a pint of beer, head over to The Lock Tavern that's right next door! Enhance your student experience by staying at The Stay Club Camden.
The Stay Club Camden offers ensuite studios with an individual kitchenette, ideal for both individual stays as well as sharers. There is a varied selection of studios, which you can browse below: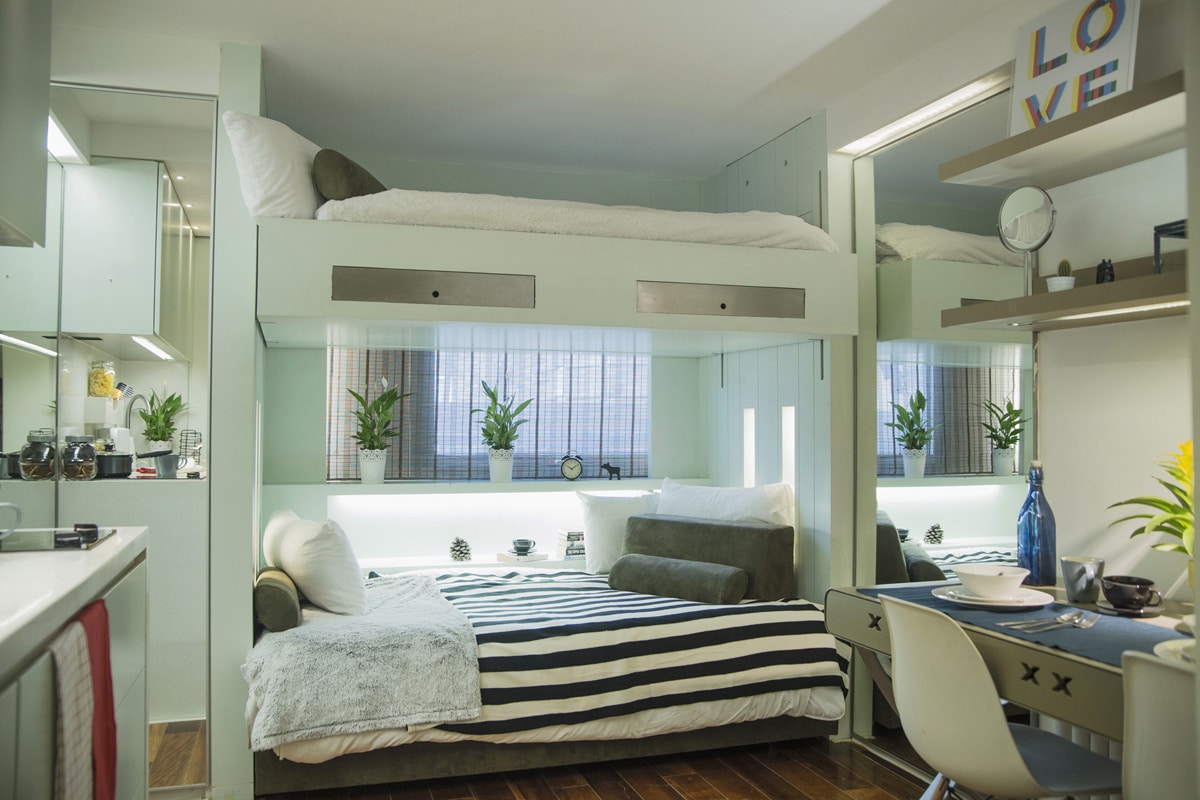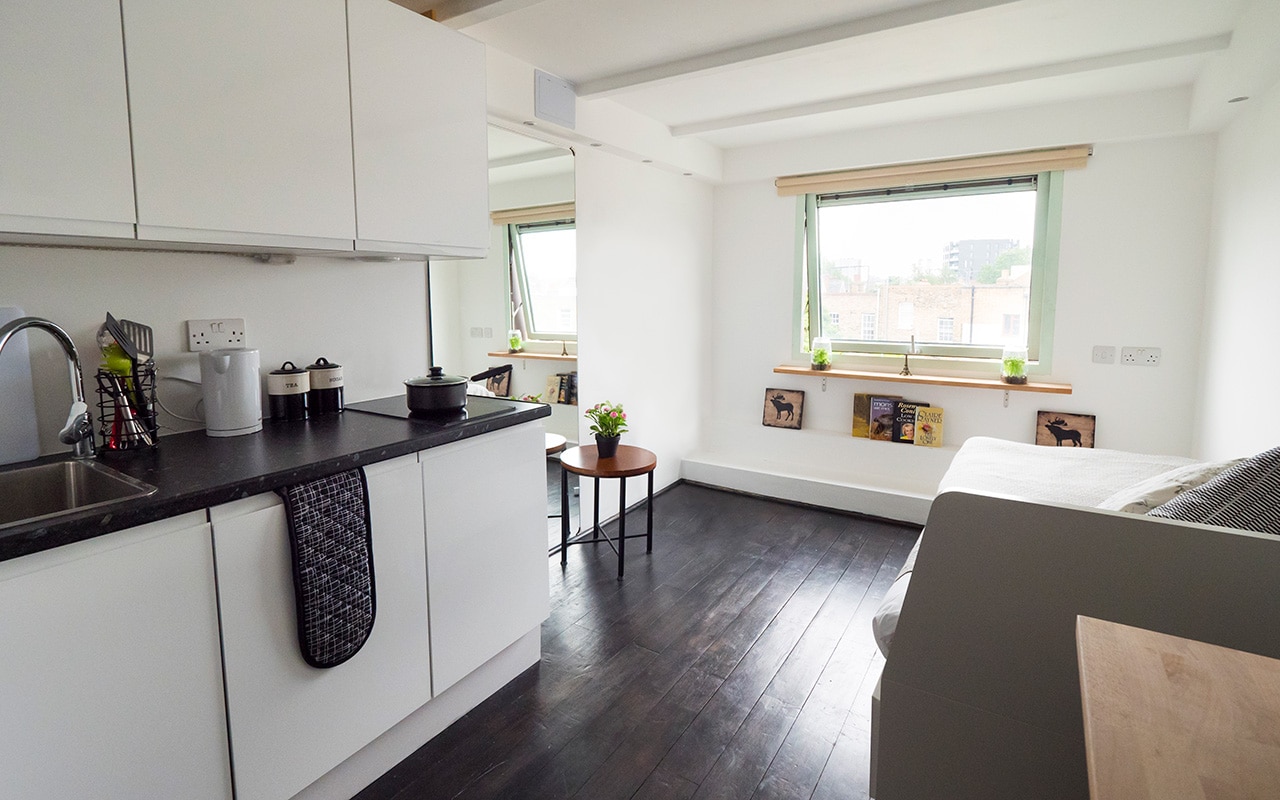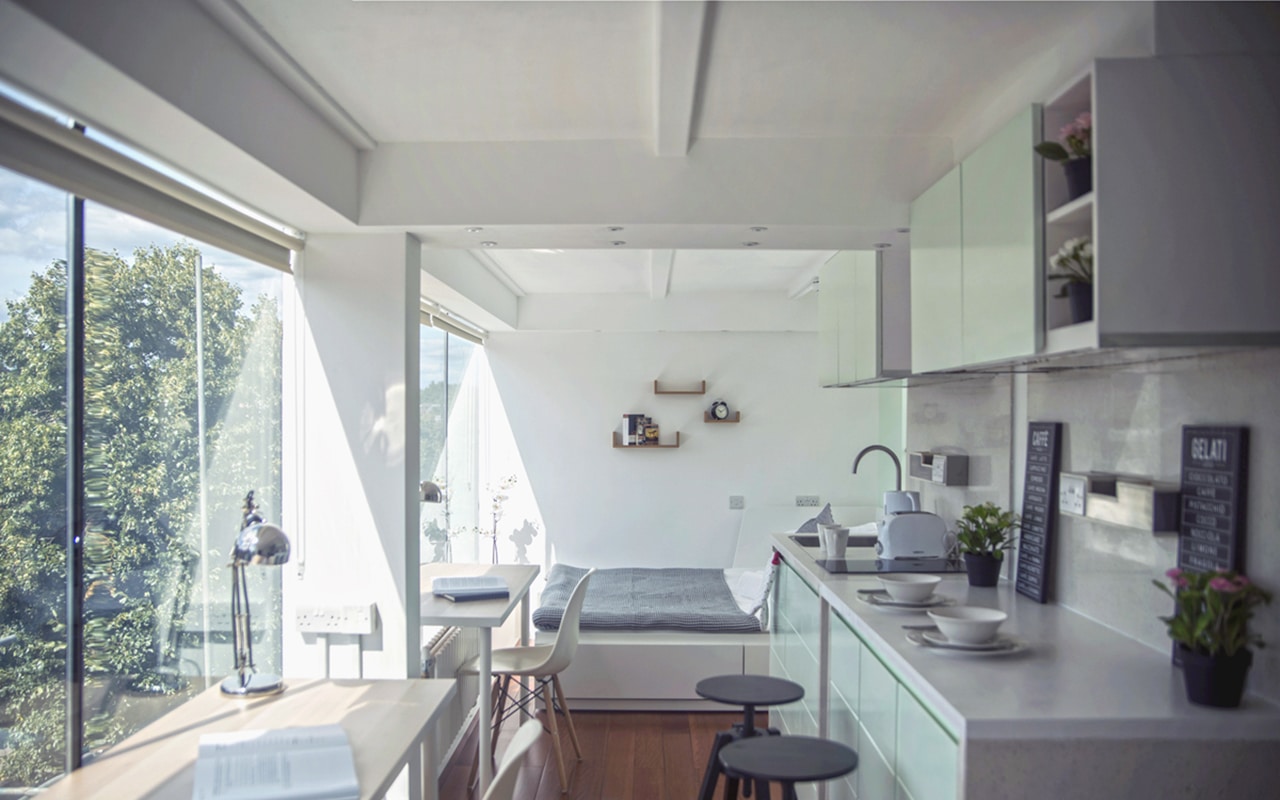 Things to do in Camden
Live, study & socialise by living in one of London's most trendsetting areas that is Camden! Camden Town is a popular tourist destination in London, boasting an array of hip restaurants, bars, and pubs,. leaving you spoilt for choice! The Stay Club Camden sits opposite the Camden Market entrance, offering direct access to the liveliest part of Camden Town. There is no shortage of independent merchants to visit, with anything from vintage clothing to handmade jewellery available. Dive deeper into all that Camden has to offer on our Camden area guide.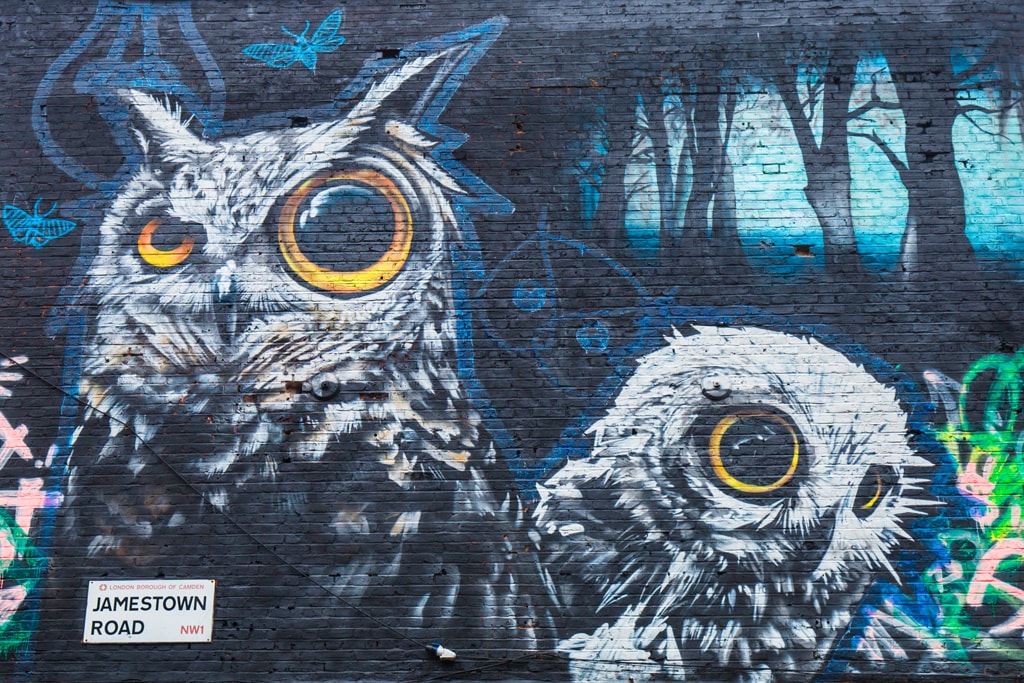 Syracuse University London Accommodation in Kentish Town
Less than a 20-minute commute via tube using the Northern line & less than 14 minutes by bike, your stay with us offers you a speedy route on your daily commutes. The area has a charming character, with a bustling high street filled with supermarkets, grocery stores, and cafés. Students benefit from creative social spaces that include a cinema, a disco, alongside many amenities ideal for student living, such as a 24/7 reception desk & an in-house gym. Interested? Book here & secure your space!
At The Stay Club Kentish Town, residents benefit from an exciting selection of social spaces, including a disco, cinema, gym and more. There is a range of ensuite studios available, which you can discover below: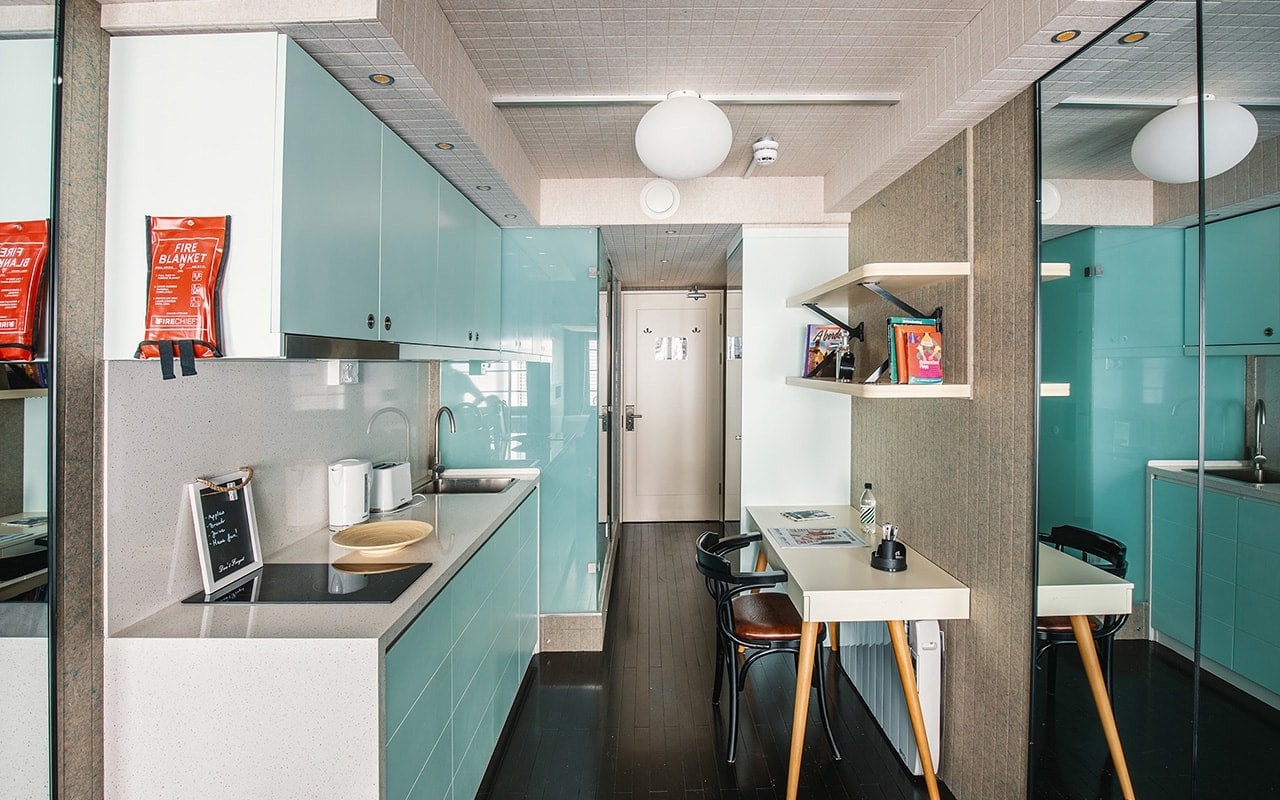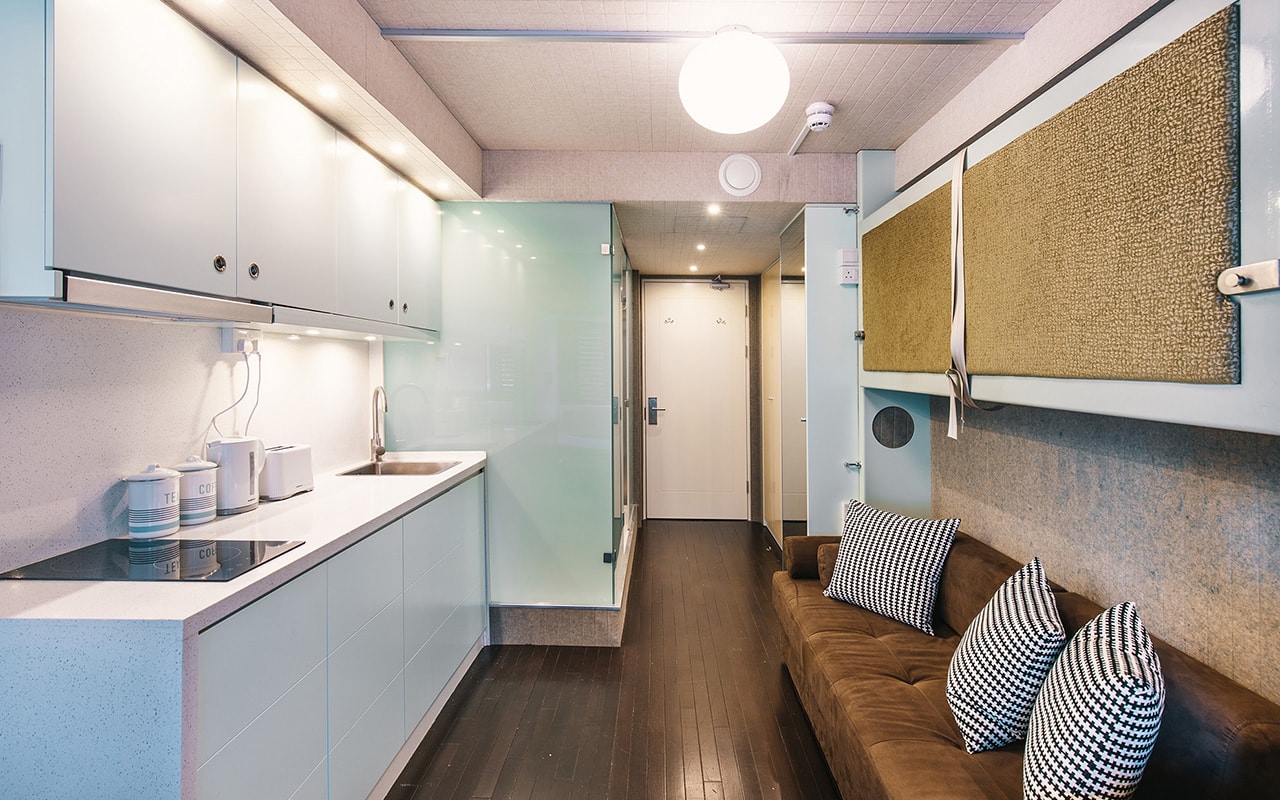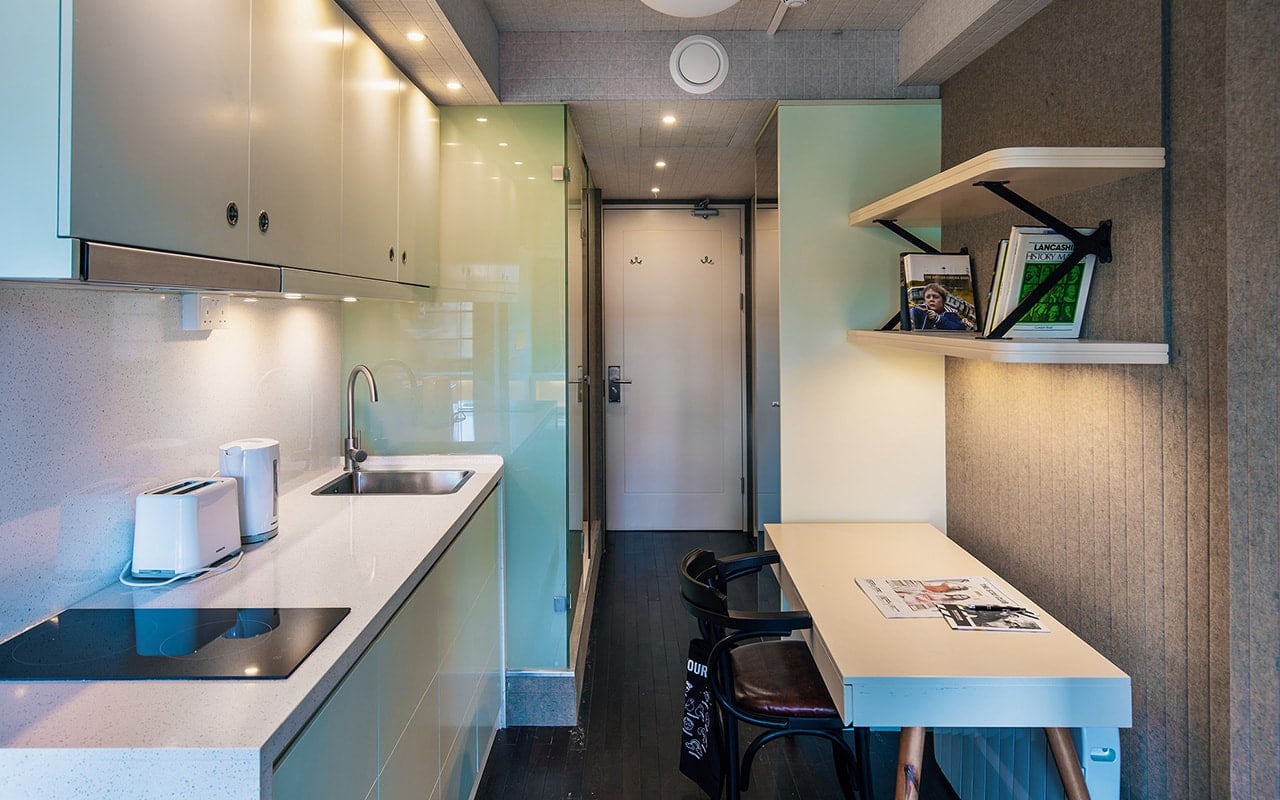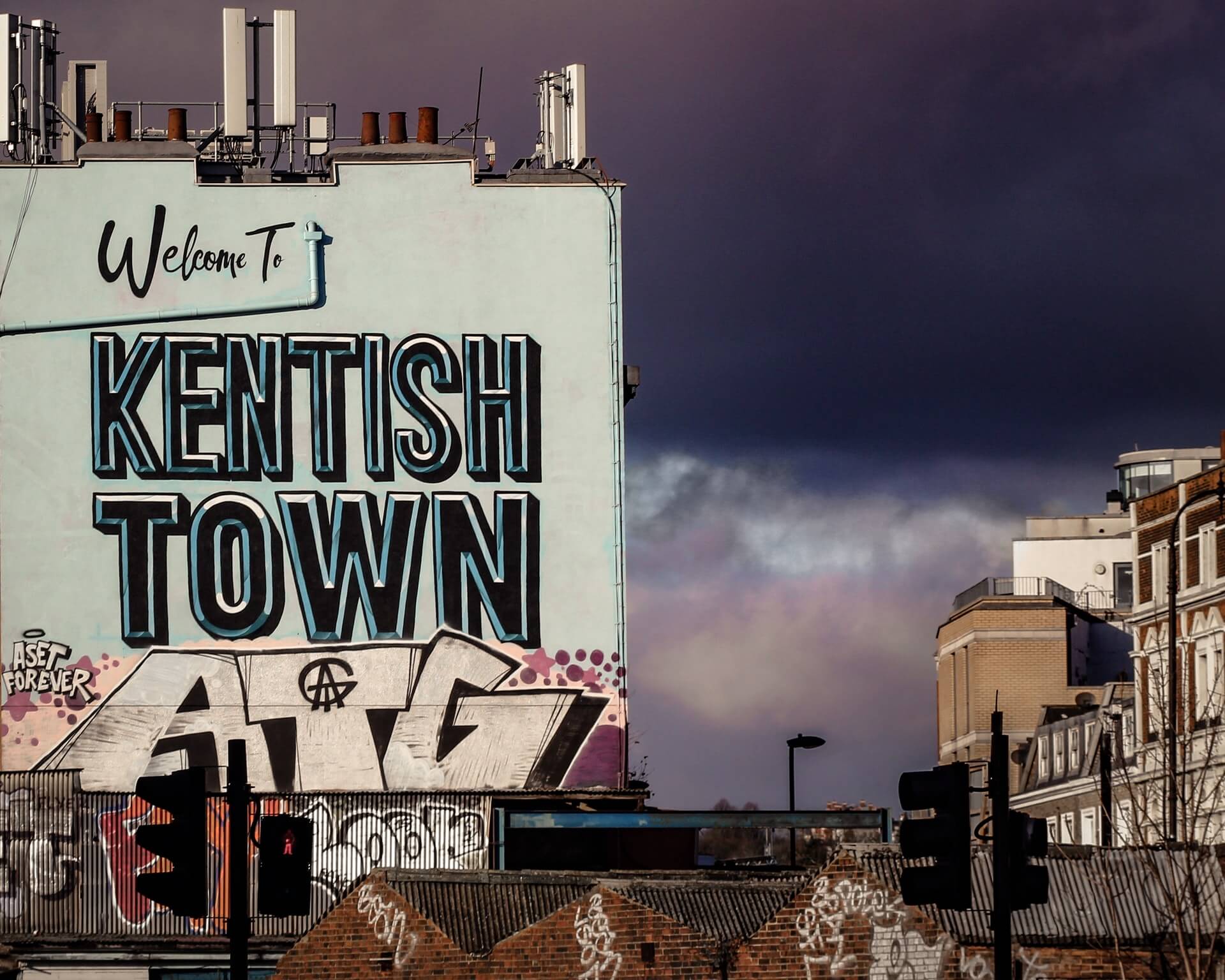 Things to do in Kentish Town
The Stay Club Kentish town is a short walk from both the Northern Line, as well as the overground. Combined with the bus routes passing through High Street, the Kentish Town location offers breezy access to several Central London areas, as well as popular places in East London, such as Old Street. If you are the kind of person who wants a buzzing arts and culture scene to enjoy, Camden is a mere ten-minute walk from the residence. For relaxing walk-through greenery, the wondrous Hampstead Heath is a little further out but still approachable on foot. To discover more on Kentish Town transport links, health care, shopping, and lifestyle, check out our Kentish Town area guide.
I've stayed in both the Camden and Kentish Town Stay Clubs for two years in total and, (…), I can honestly say that there is no better place to stay. The stay club didn't just help me to make new friends after moving to a new city but also provided a space that made it feel like home. The installations and common areas are amazing and the staff working in reception is always willing to help you with any issues that might arise during your stay. I've only got a few more months left before I move back to Spain but I'm taking all the unforgettable and unbeatable experiences, memories and friends with me!
London Student Accommodation FAQ & Guides