Accommodation near City University of London
Accommodation for City University of London Students
City University of London is one of London's public research universities, and a part of the University of London since 2016. The university's student body consists of an estimated 20,000 students, from over 150 countries.
The uni is comprised of five schools with the Business School considered among Europe's leading business schools. The other four schools include the School of Arts & Social Sciences, School of Health Sciences and the School of Mathematics, Computer Science and Engineering. The course list across the university is varied, offering Bachelor's, Master's as well as Doctoral degrees accompanied by a selection of certificates, diplomas and short courses.
The City University's main campus is located in Islington, however it also has many sites across the city. The Stay Club offers three options for students searching for accommodation near City University of London. All our student accommodation caters to a range of budgets and has a wide selection of ensuite studios to choose from. You can book with us with confidence knowing you've found the best uni accommodation the area has to offer.
Our Locations near City University of London
City University of London Accommodation in Colindale
The Stay Club Colindale is a great choice for students looking for student accommodation closeby to City University of London. It has many social areas for you to socialise with friends. Or, make new friends! There is also a mix of local amenities closeby and many ensuite studios at affordable prices to choose from.
The Colindale area is a modern neighbourhood located in London's Zone 4. It benefits from direct access to many areas of Central London through the Northern Line. The city centre is under 30 minutes on the tube and residents can make the most of a great neighbourhood with various entertainment options such as bars and restaurants.
The facility features creative social spaces, which include a cinema and a disco area. There are also lounges on the lobby and 7th floor, surrounding the restaurant, to make the most of during your student life! The facility's amenities include a 24/7 reception desk as well as laundry and bike storage areas. There is always a member of the team around to help you with anything you need.
The university's main campus is a 35-minute commute from the student accommodation. The Colindale tube station is situated outside of The Stay Club Colindale and will take you to Angel in an estimated 25 minutes. From Angel tube station, the university's main campus is a further ten minutes on foot. Many of its other sites are also clustered nearby!
Rooms available and prices
The Stay Club Colindale offers comfortable ensuite studios. There is a range of categories, from Accessible Studios to our Premium Suite, catering for a variety of budgets. There is a penthouse option too, for those that are looking for student living with a bit of extra space. Learn more about the available studio types below.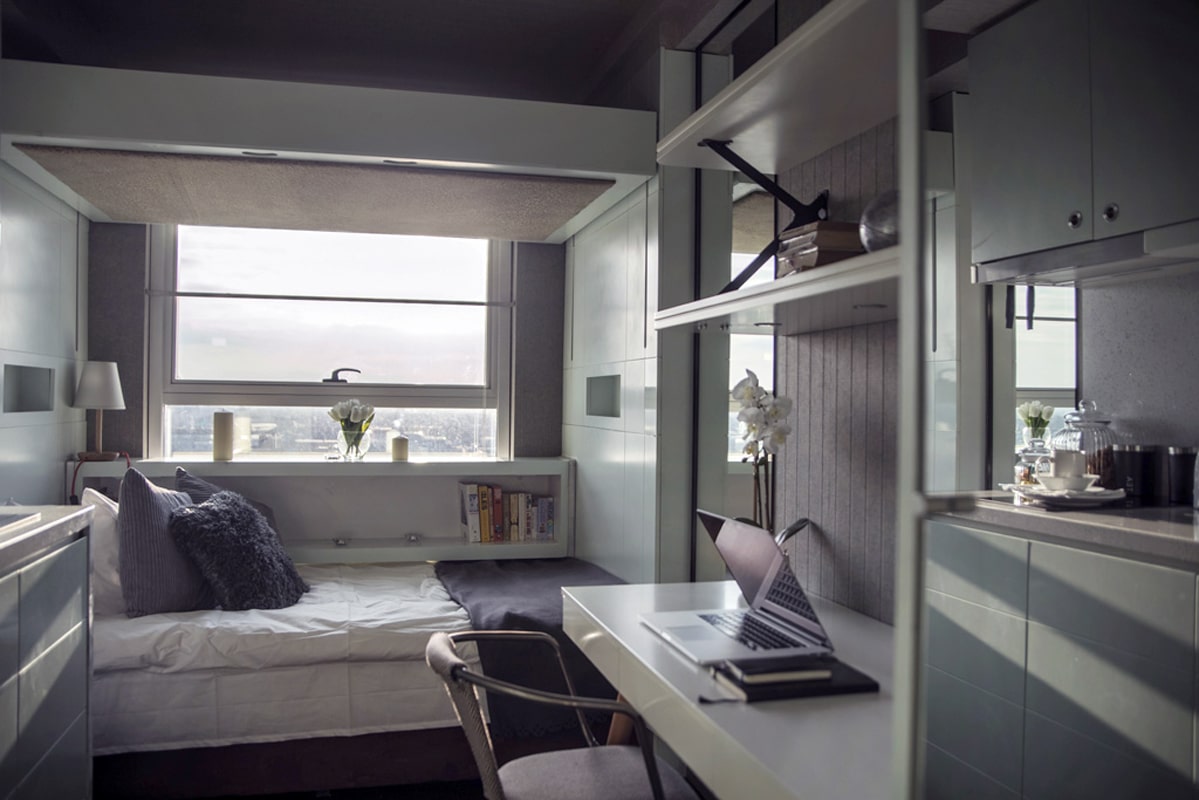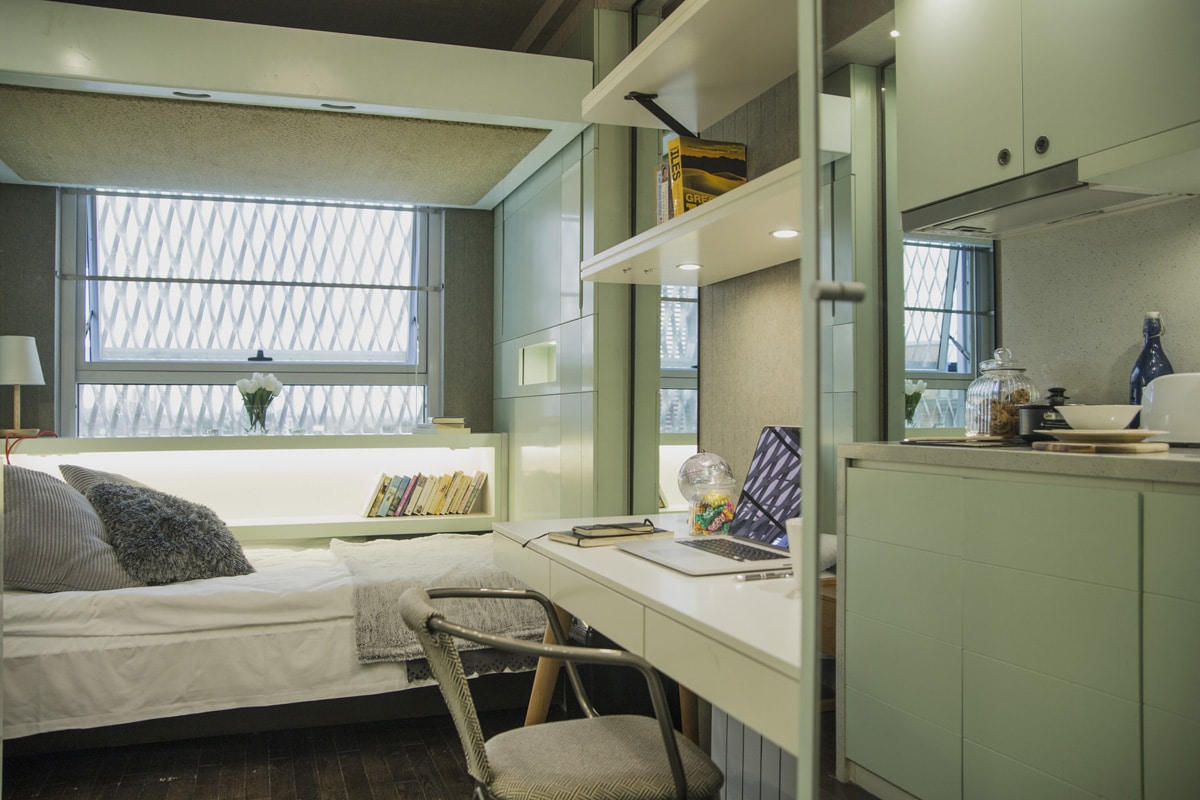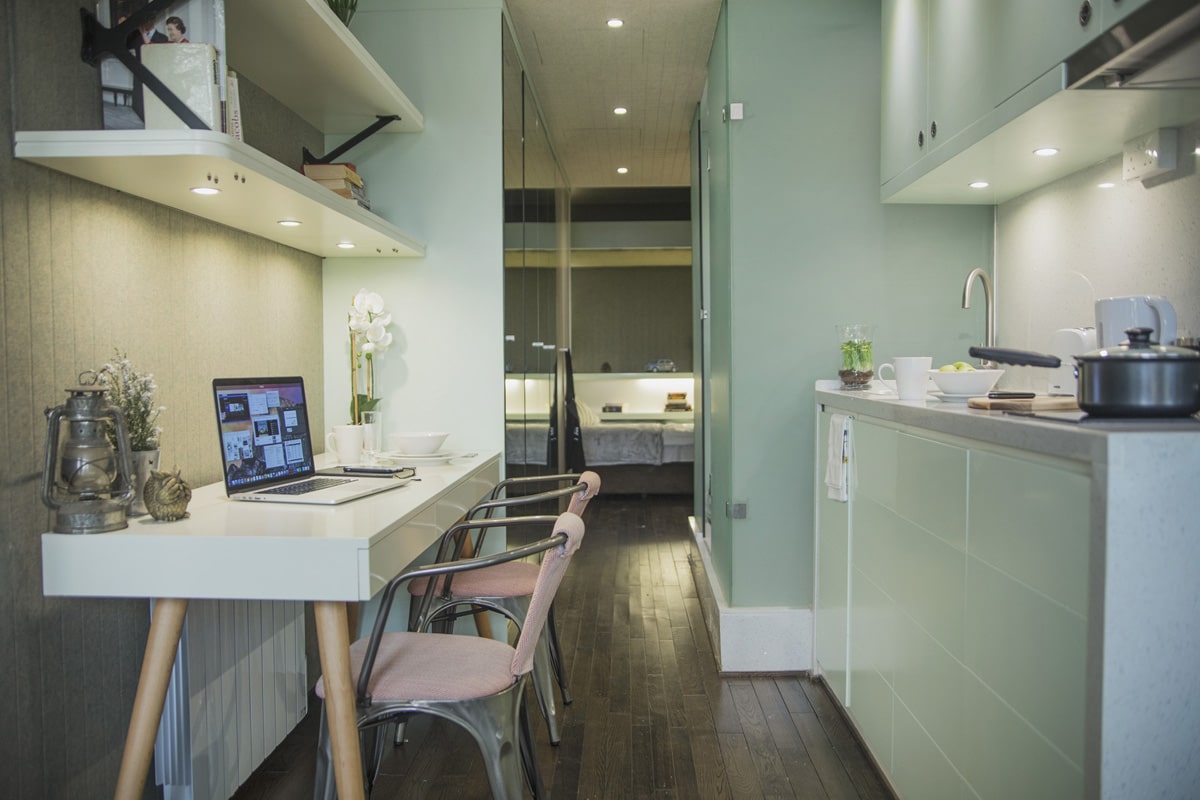 Things to do in Colindale
The Colindale area has a great mix of places to accommodate both your day to day needs as well as provide exciting weekend plans! There is a supermarket next door to the accommodation and within a ten-minute radius you are able to find anything from restaurants to local cafes.
Whether you would opt for a quiet walk in the park, a visit to a museum or a relaxing weekend brunch, the Colindale area has plenty to offer student living. From the Royal Air Force Museum, to popular Asian cuisine destination Bang Bang Oriental, get to know the Colindale area and all of its benefits via our Colindale Area Guide for Students.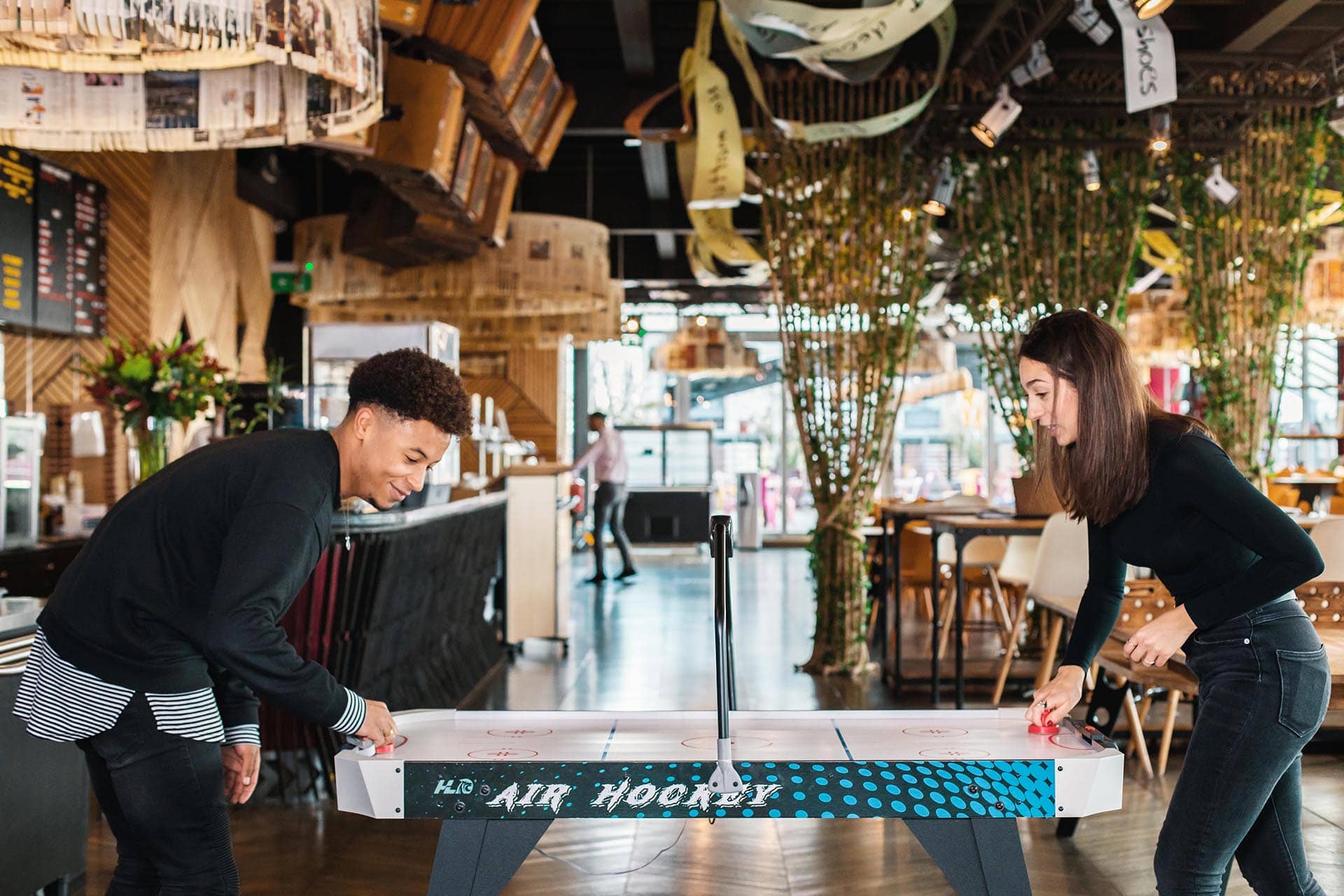 City University of London Accommodation in Camden Town
The Stay Club Camden is a great option for students interested in student accommodation near City University of London. The residence is under thirty minutes on tube from the university's main campus. It's also possible to cycle to your lecture in a little over 20 minutes! Perfect for students who bring their bike to uni.
Conveniency is a part of your stay in Camden. The surrounding area has two tube stations on the Northern Line that pass through key stations of the city, such as Euston or King's Cross, as well as an overground stop and multiple bus routes.
Rooms available and prices
The Stay Club Camden has a range of studios to accommodate various budgets. The studios are furnished with a double bed, a multipurpose desk and an individual kitchenette. Explore the studio selection below.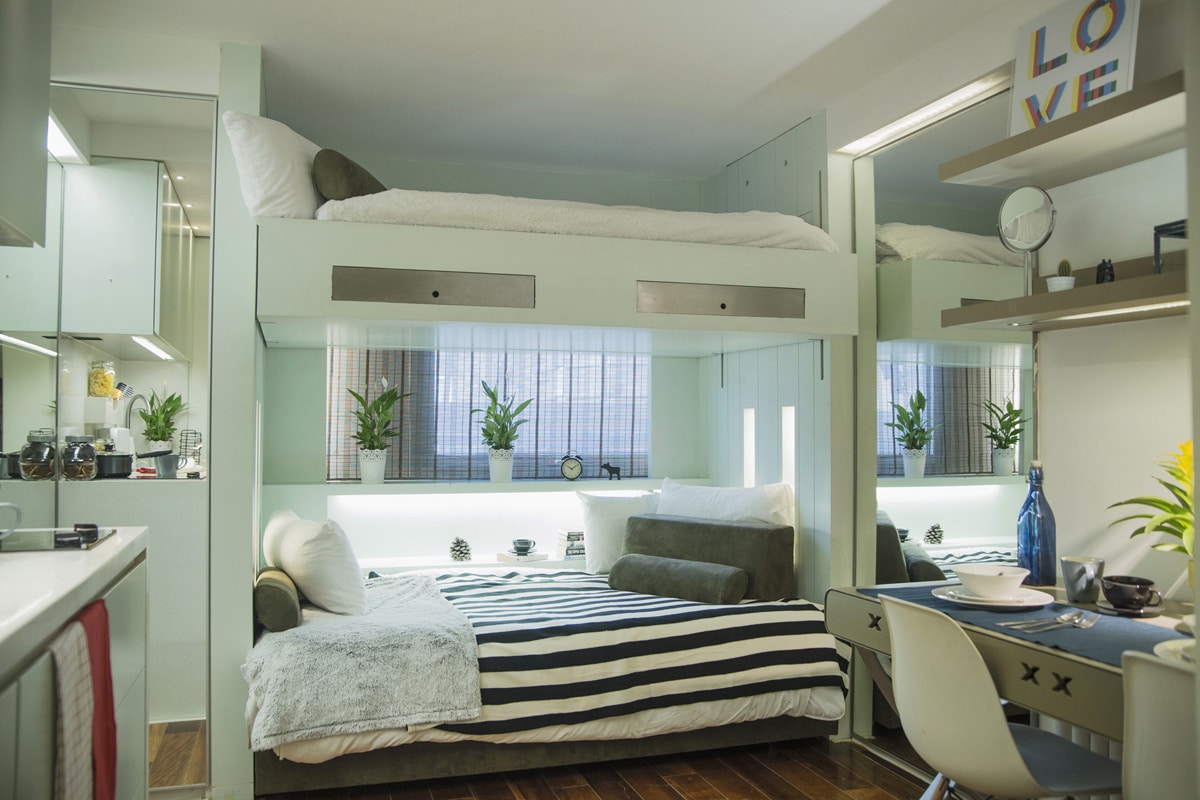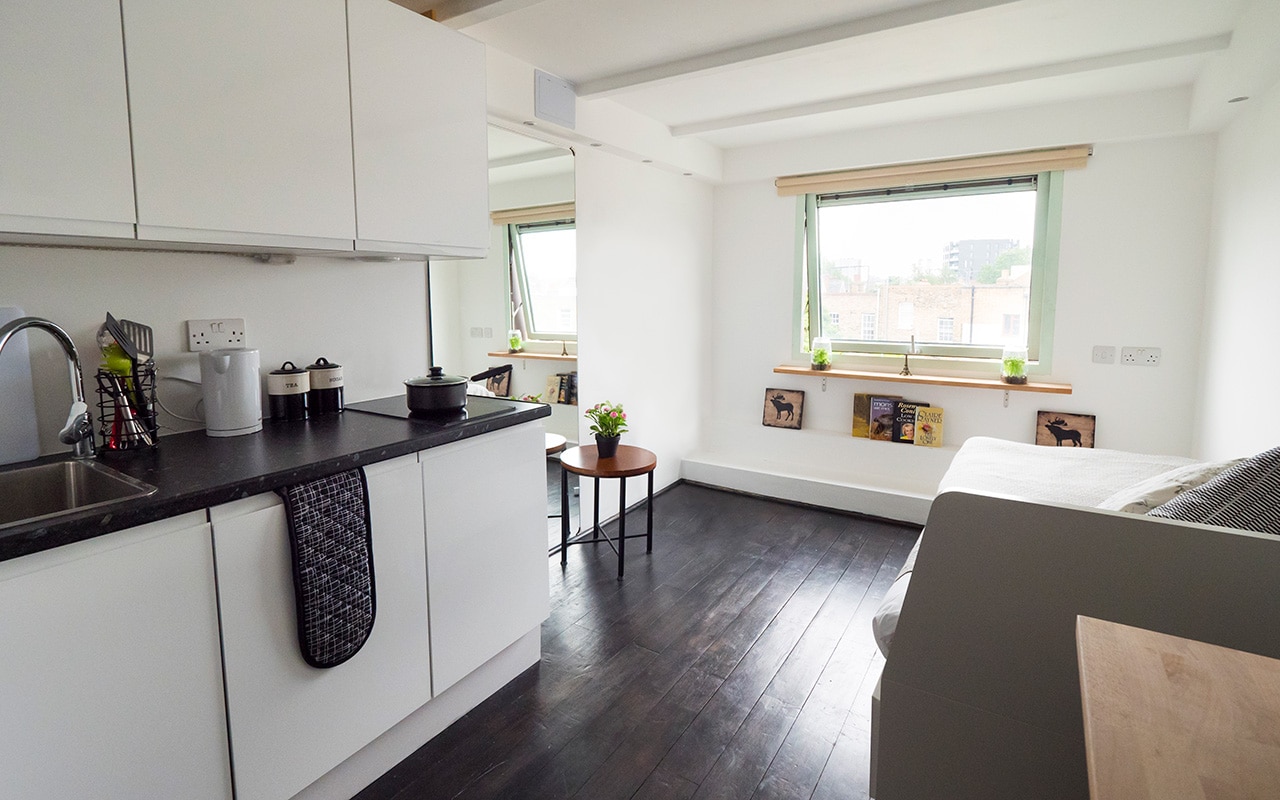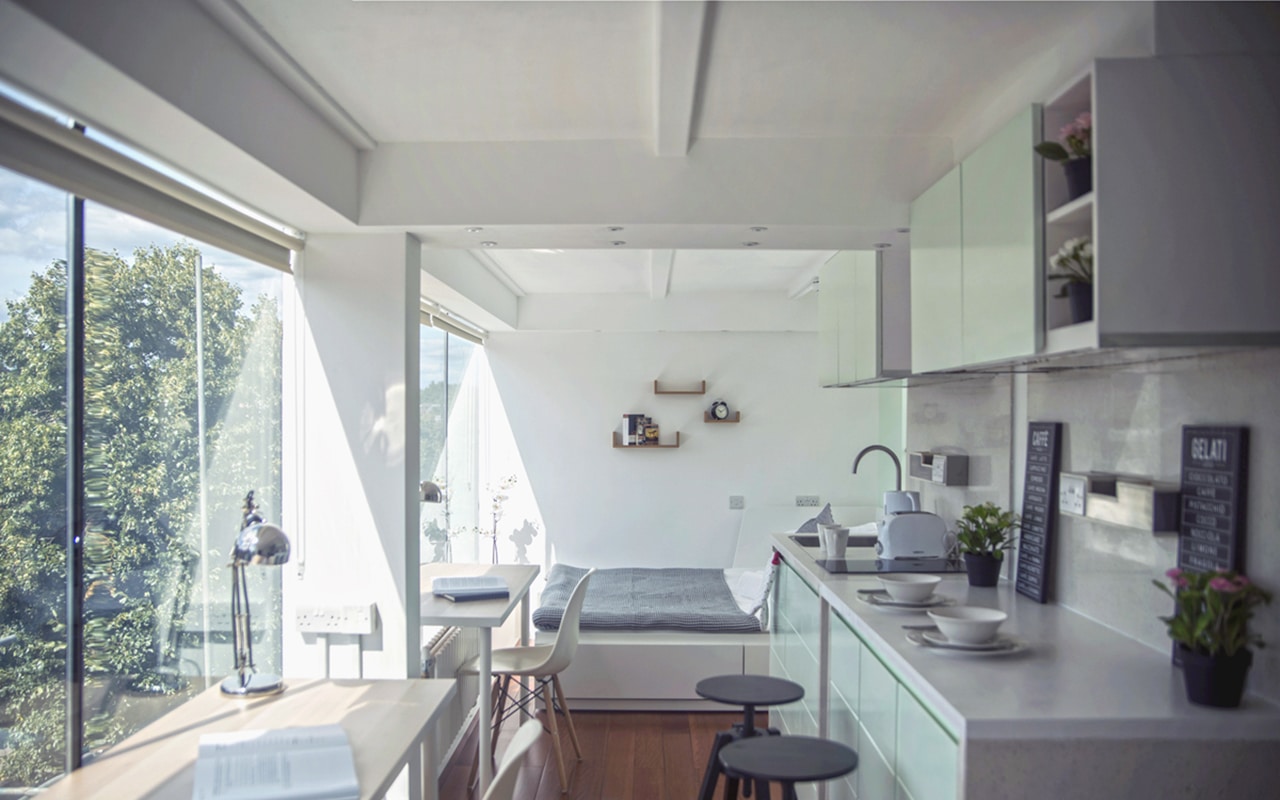 Things to do in Camden
Camden is lively, and a great area in which to enjoy student life! It is known for its live music venues, variety of galleries and museums as well as the impressive markets. The Stay Club Camden sits opposite Camden Market, which has been voted as one of the 7 Urban Wonders of the World. It is home to many street-food vendors, as well as independent merchants and stores.
With no shortage of things to see and do, the Camden area has a lot to offer student life. Our Camden Area Guide has more information if you find your curiosity has peaked. For those who would prefer a glimpse into lifestyle destinations in the local area, we also have our guide on the Best Bars and Pubs in Camden for you to browse through.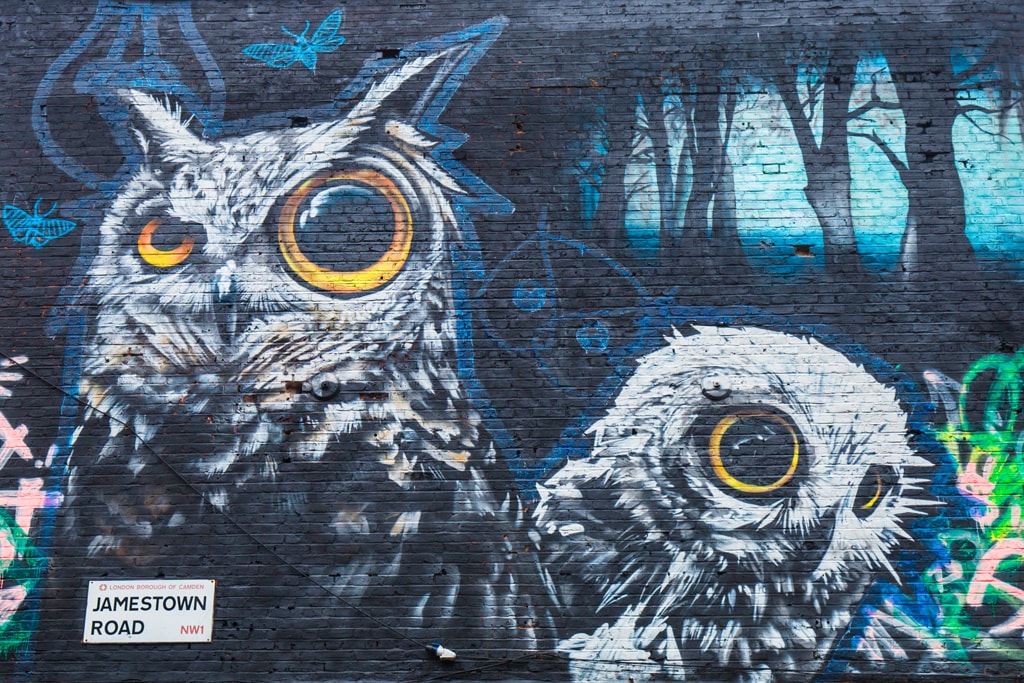 I've stayed in both the Camden and Kentish Town Stay Clubs for two years in total and, (…), I can honestly say that there is no better place to stay. The stay club didn't just help me to make new friends after moving to a new city but also provided a space that made it feel like home. The installations and common areas are amazing and the staff working in reception is always willing to help you with any issues that might arise during your stay. I've only got a few more months left before I move back to Spain but I'm taking all the unforgettable and unbeatable experiences, memories and friends with me!
City University of London Accommodation in Kentish Town
The Stay Club Kentish Town is another of our accommodations ideally located just a 25-minute commute from the City University of London main campus. It is nested in a quiet, residential area in London's Zone 2. Cycling to campus is also an option, with bicycle storage available within the facility. The area has great connectivity to many popular areas of East and Central London via the Northern Line, while it is also within walking distance from vibrant Camden and beautiful Hampstead Heath.
Aside from its location, The Stay Club Kentish Town also has a great combination of shared spaces for students to make the most of. The social spaces include a disco, a cinema and a comfortable lounge, while there is a gym and a café on site also. Details such as swing installations and an Instagram room are bound to make your stay all the more exciting!
Rooms available and prices
The Stay Club Kentish Town's studio selection accommodates anything from individual stays to shared living in ensuite rooms with individual kitchenettes. linen and kitchen utensils are included in your booking. Browse through the studios below!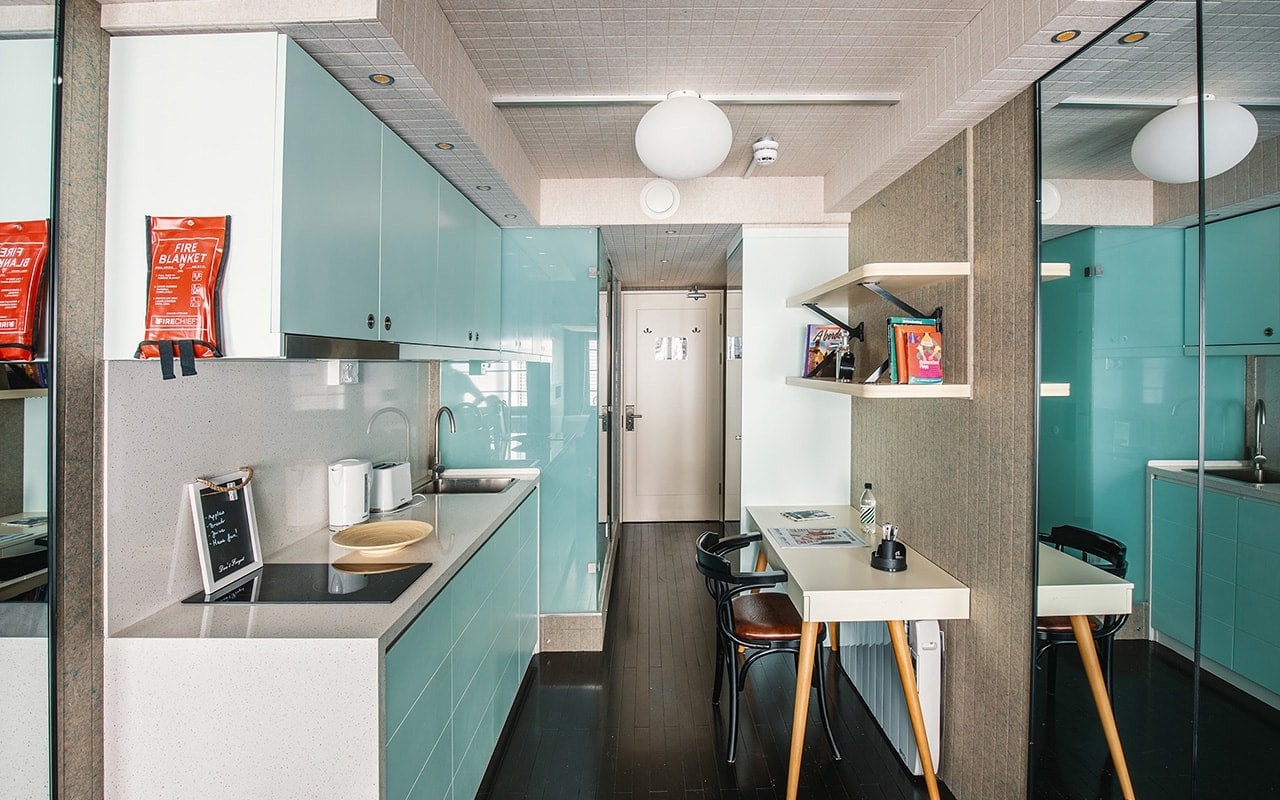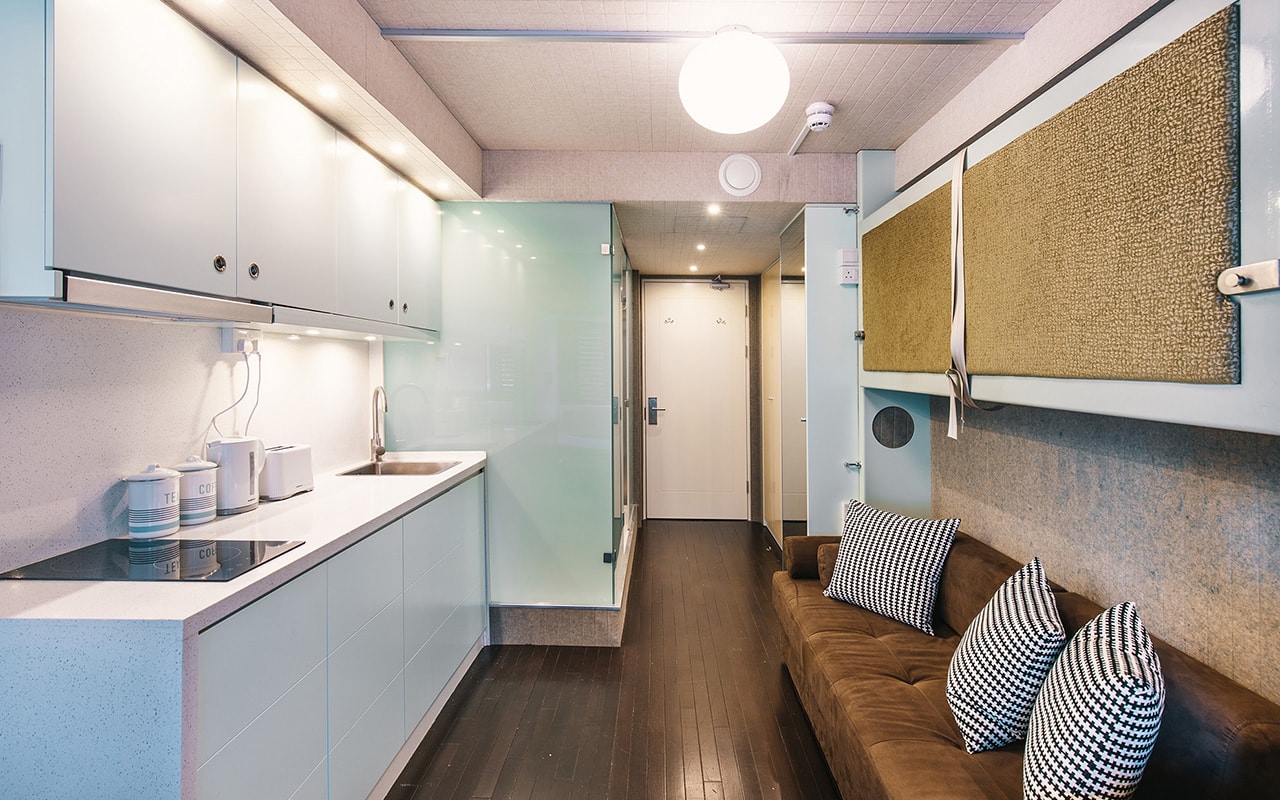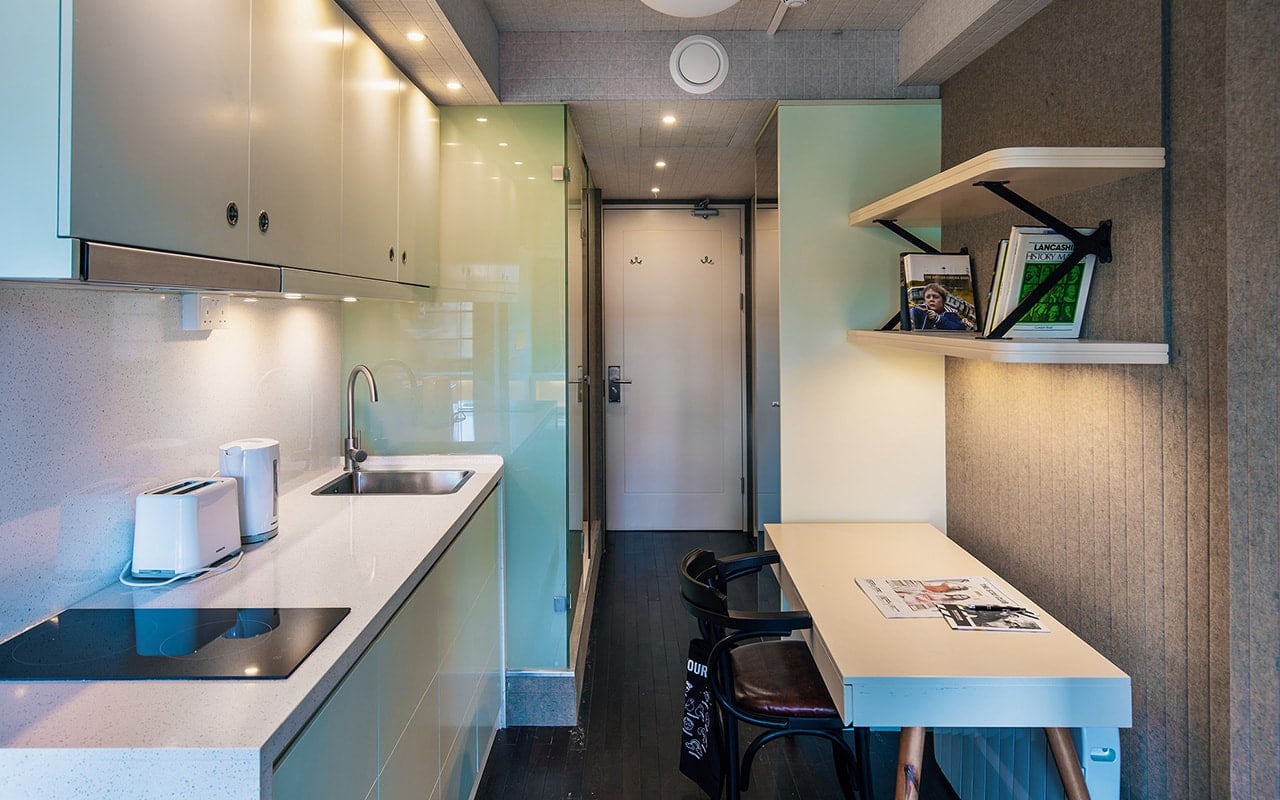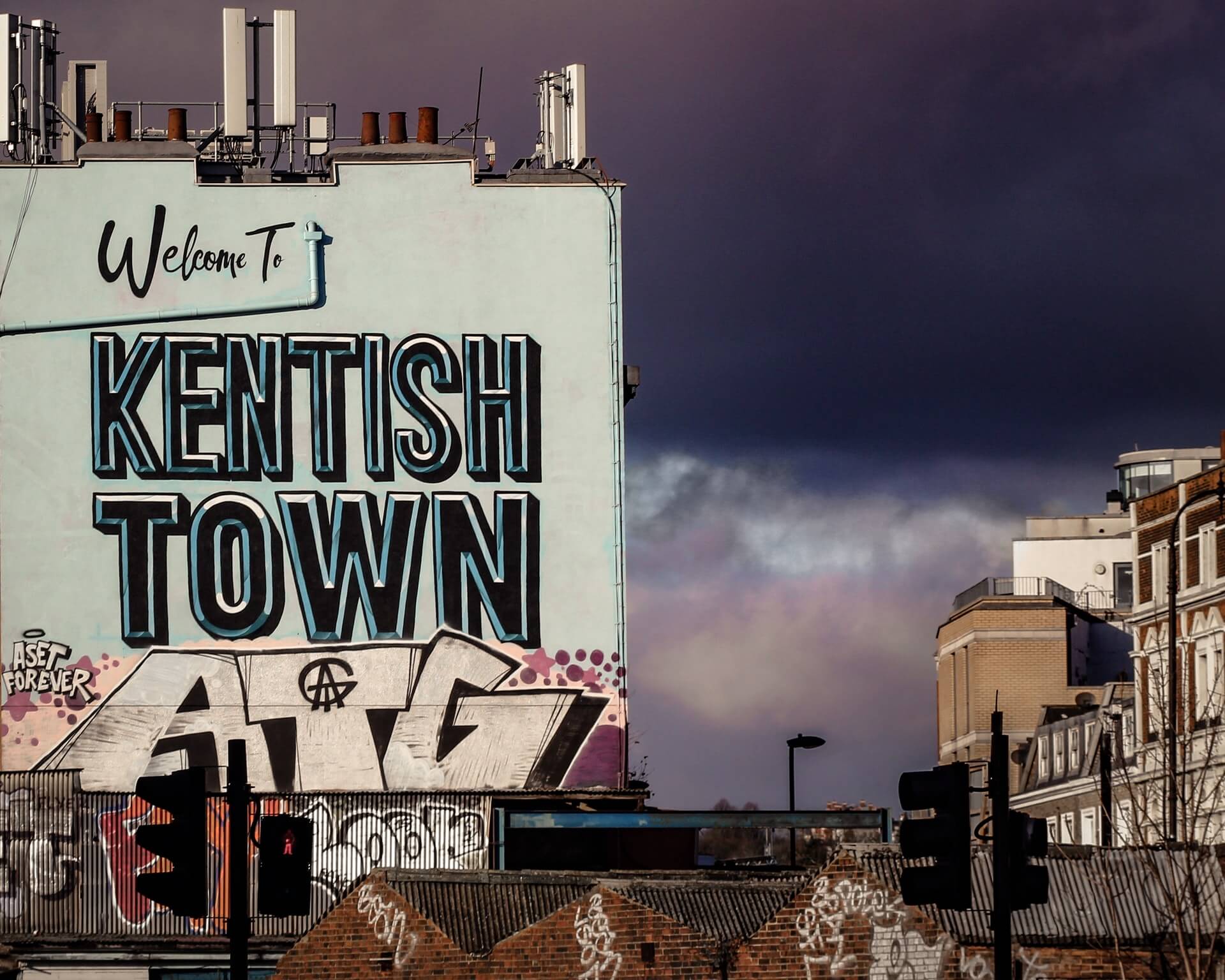 Things to do for a student in Kentish Town
The Kentish Town area strikes a great balance between a quiet, residential neighbourhood with lots to experience on a weekday and great weekend plans nearby. The Northern Line is 6-minutes on foot from the residence, and Kentish Town West on the overground is also just a short walk away. The area has multiple supermarket chains on the high street.
There is a lot to be said about eating and drinking destinations. The area is home to some of London's most beloved pubs, noteworthy bars and a definite highlight would have to be the international cuisine on offer.
If you would like to find out more, we have some great information on the best restaurants, as well as pubs and bars in Kentish Town within our guides. Likewise, our Kentish Town Area Guide will give you more perspective of life in Kentish Town.
London Student Accommodation FAQ & Guides