Student Accommodation Near University of Law Bloomsbury





University of Law London, Bloomsbury Accommodation
The University of Law London, Bloomsbury is one of the UK's longest-established providers of legal education with it's history dating back to 1876. University of Law has 2 campuses in the city of London, offering a supportive working environment. University of Law Bloomsbury is the largest campus of the two, while the Moorgate campus is located in the heart of London city.
The Stay Club student accommodation in Kentish Town and Camden are located close to both campuses in London's Zone 2 area. Explore our accommodation options further below.
London Accommodation Locations
Student Accommodation in Camden
The Stay Club Camden is a great accommodation choice for students studying at the University of Law London. The Bloomsbury campus is a 20 minute commute via the tube or train from Teh Stay Club Camden accommodation, as it's located on the outskirts of Camden Town. The Camden area has two tube stations on the Northern Line, an overground station a short walk from the accommodation and a abundance of buses passing through Chalk Farm Road. Living in Camden means you always benefit from great links to many parts of the city, as well as key stations of London such as Euston and King's Cross.
Other travel options include a 40 minute walk or 12-14 minute cycle via varies routes from the Stay Club Camden accommodation and the Bloomsbury campus, providing students with freedom to travel in multiple ways.
Rooms Available and Prices
The Stay Club Camden offers ensuite and premium studios with an individual kitchenette, ideal for both individual stays as well as sharers. There is a varied selection of studios starting from £306, which you can browse below: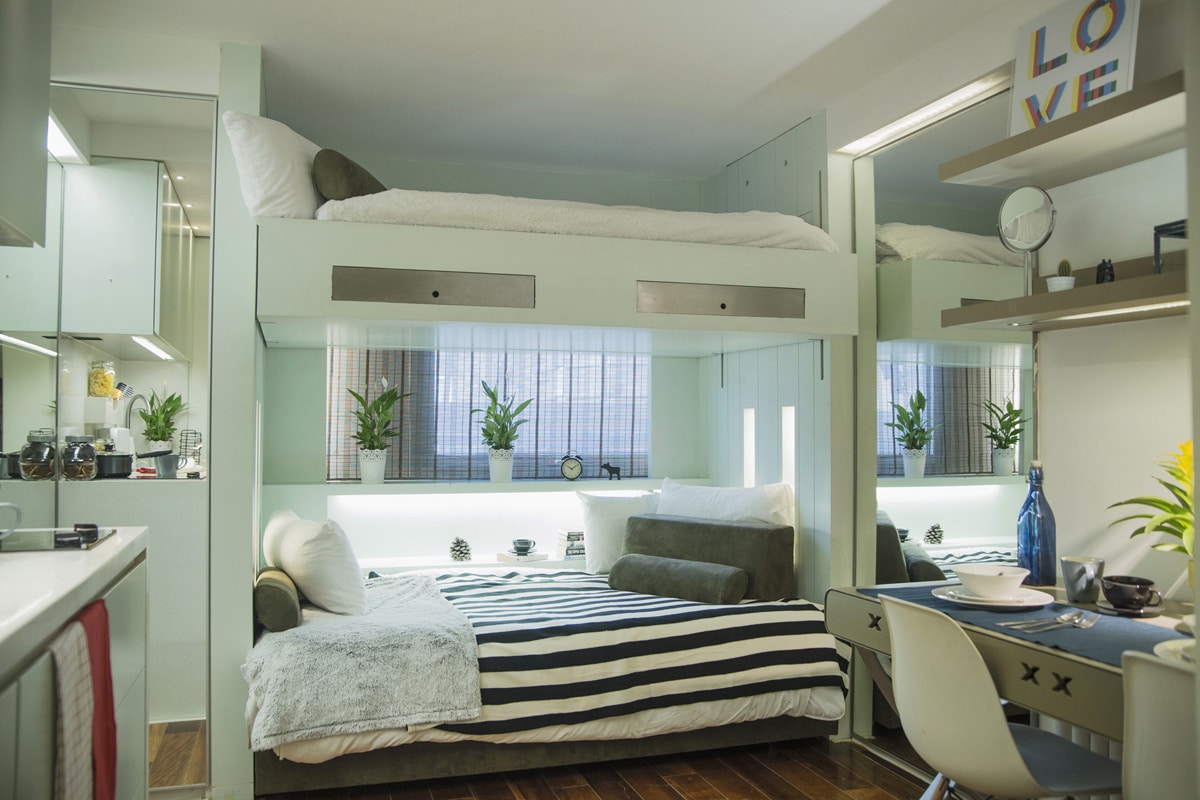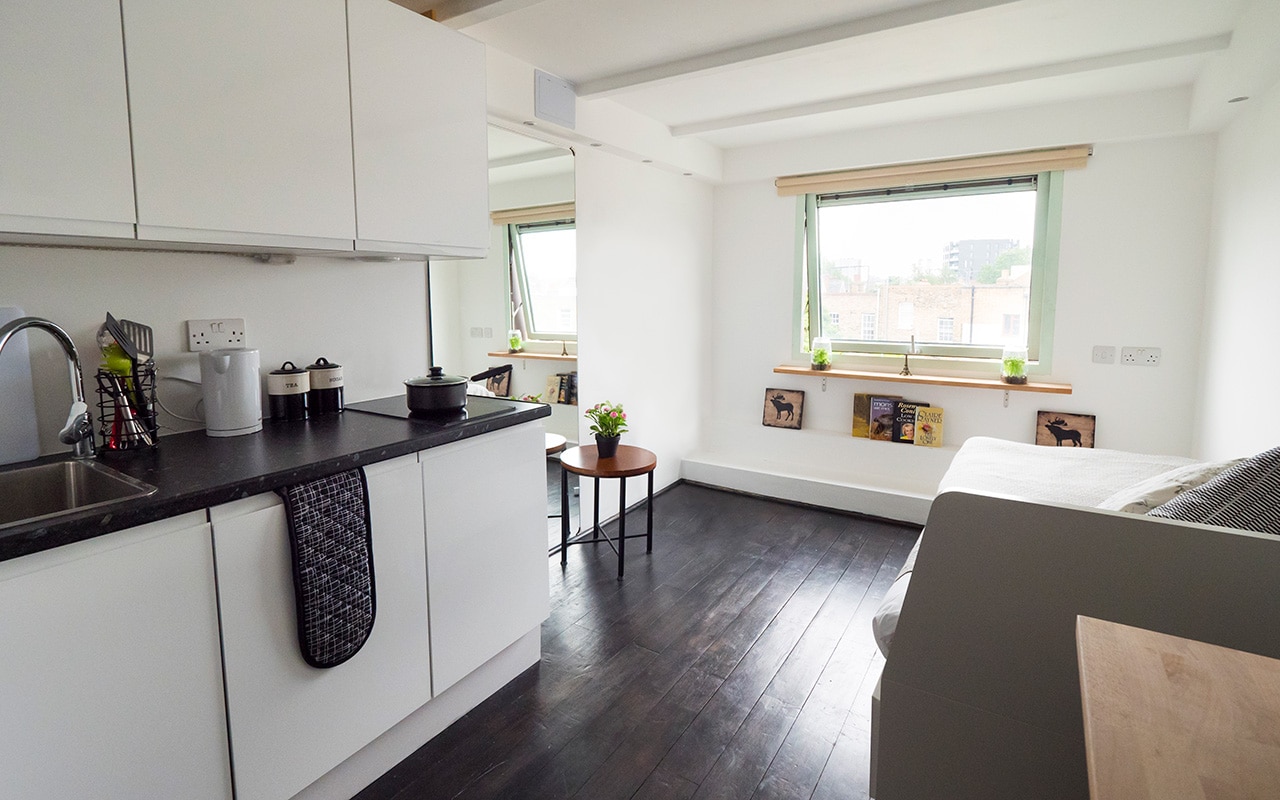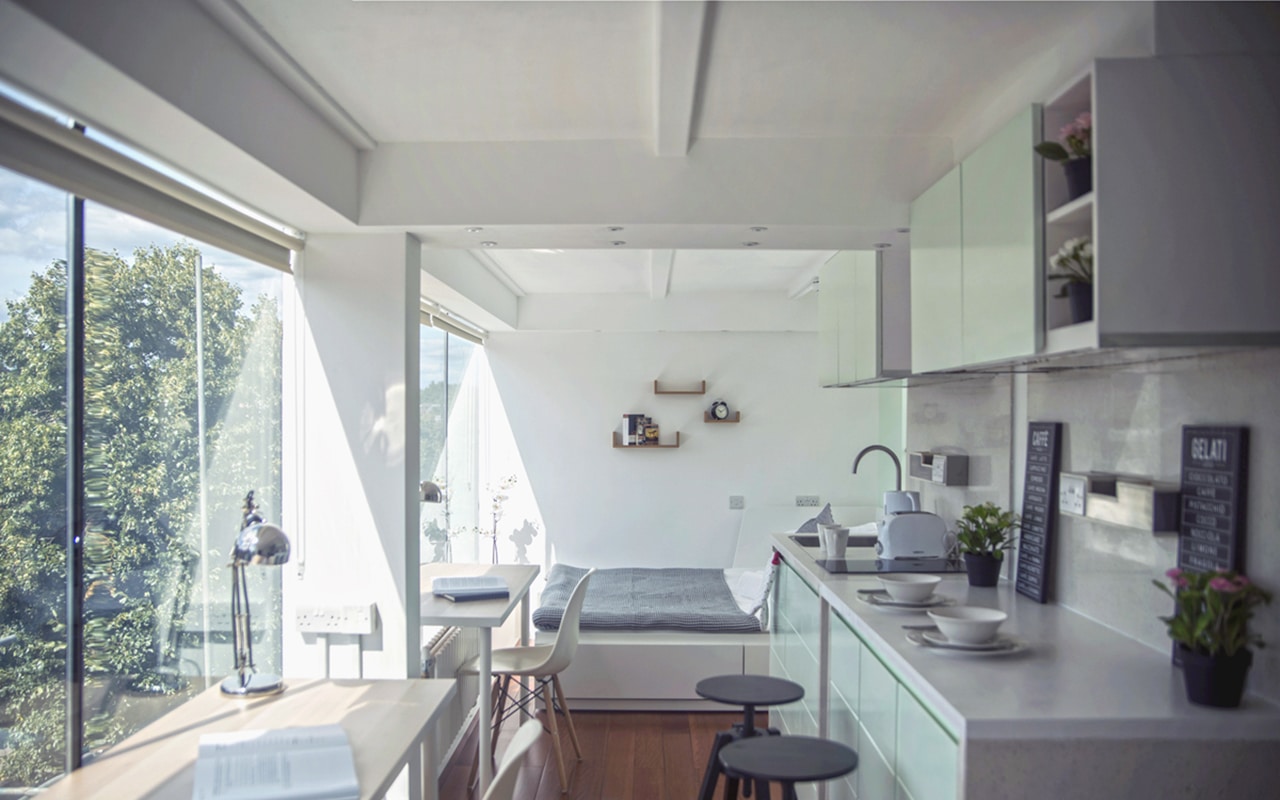 Camden Town
Located close to Regents Park, Camden Town is an area with character, rich arts and culture. The Camden Markets is the towns biggest local attraction, located opposite the The Stay Club Camden
Food Places in Camden
There is no shortage of pubs and bars to enjoy. Some of the city's most well-known live music venues can be experienced locally, such as the Roundhouse or Electric Ballroom. To learn more about Camden's entertainment scene, head to The Stay Club best bars and pubs in Camden.
Attractions in Camden Town
Explore and visit the local attractions in and around the Camden area, located close to The Stay Club Camden accommodation. Enjoy a long walk around Primrose Hill, where you can experience great views of London when reaching the top of Primrose Hill Park. Take a short walk to the ZSL London Zoo nearby, where you can see all the wildlife and plan a day out in advance. Explore the Camden area further with our Camden Area Guide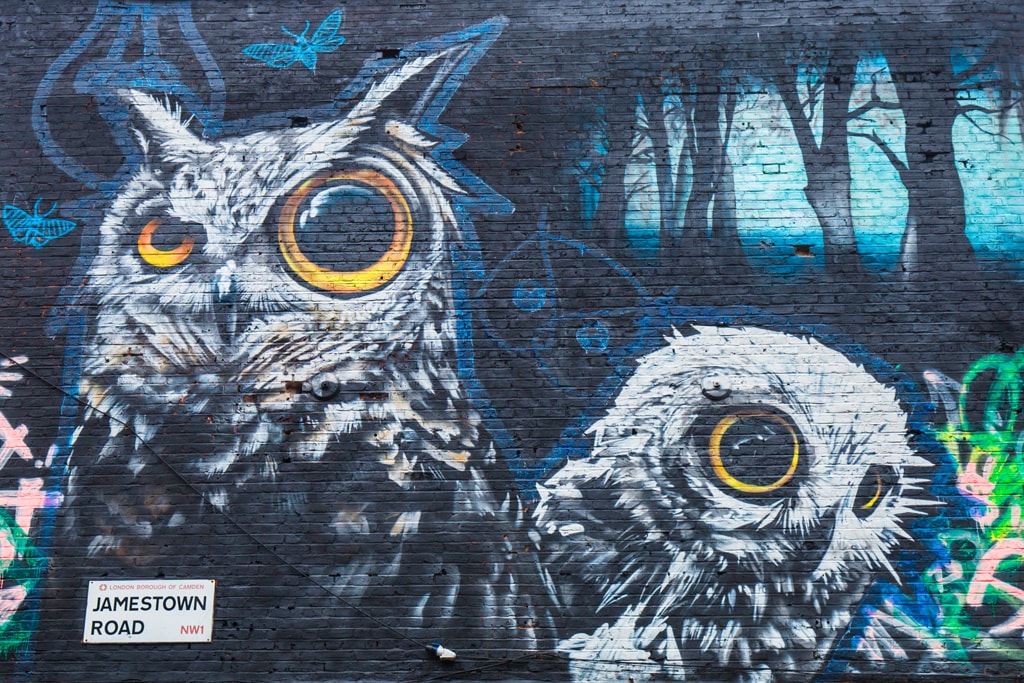 Student Accommodation in Kentish Town
The Stay Club Kentish Town is another great location for those in search of student accommodation near the University of Law Bloomsbury, and is just a 25 minute commute from the university's Moorgate site!. Kentish Town is an area of North West London, a part of the London Borough of Camden. It is located to the north of Camden Town and is a quieter area comparatively.
With a 50 minute walk, 15-20 minute cycle via differne routes and 17 minute train journey via the Northern line, there are an array of travel options available for student commuting from The Stay Club Kentish Town to Bloomsbury campus and visa versa.
Rooms Available and Prices
Residents can benefit from an excellent selection of social spaces at The Stay Club Kentish Town, including a disco, cinema, gym and more. There is a range of ensuite and premium studios available starting from £308, which you can discover below: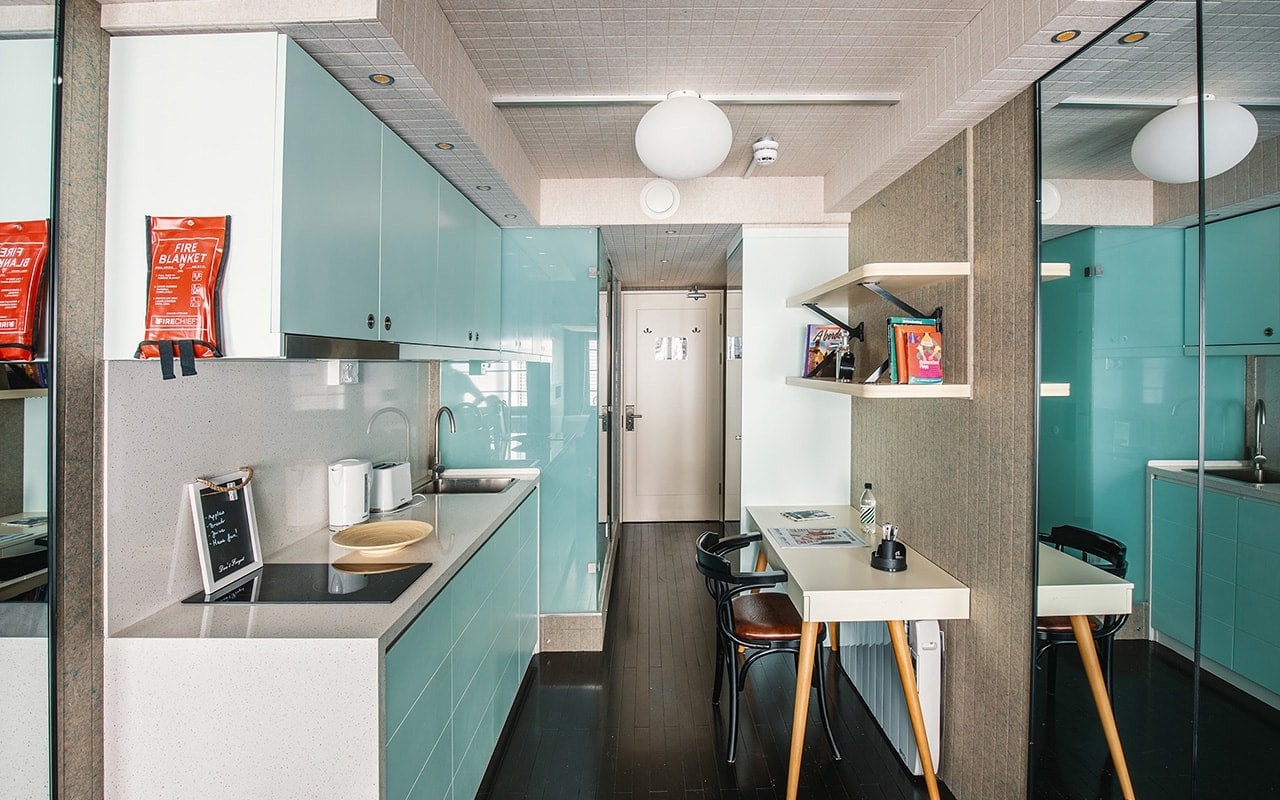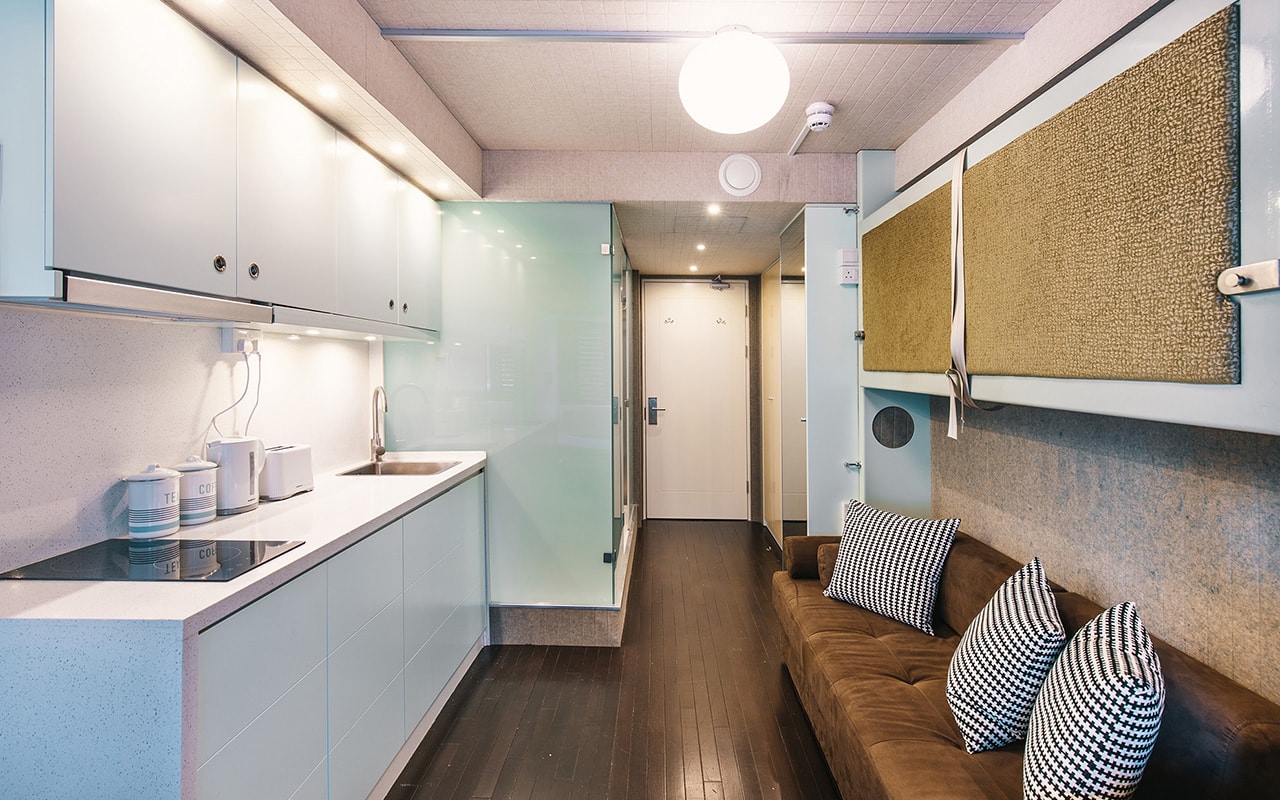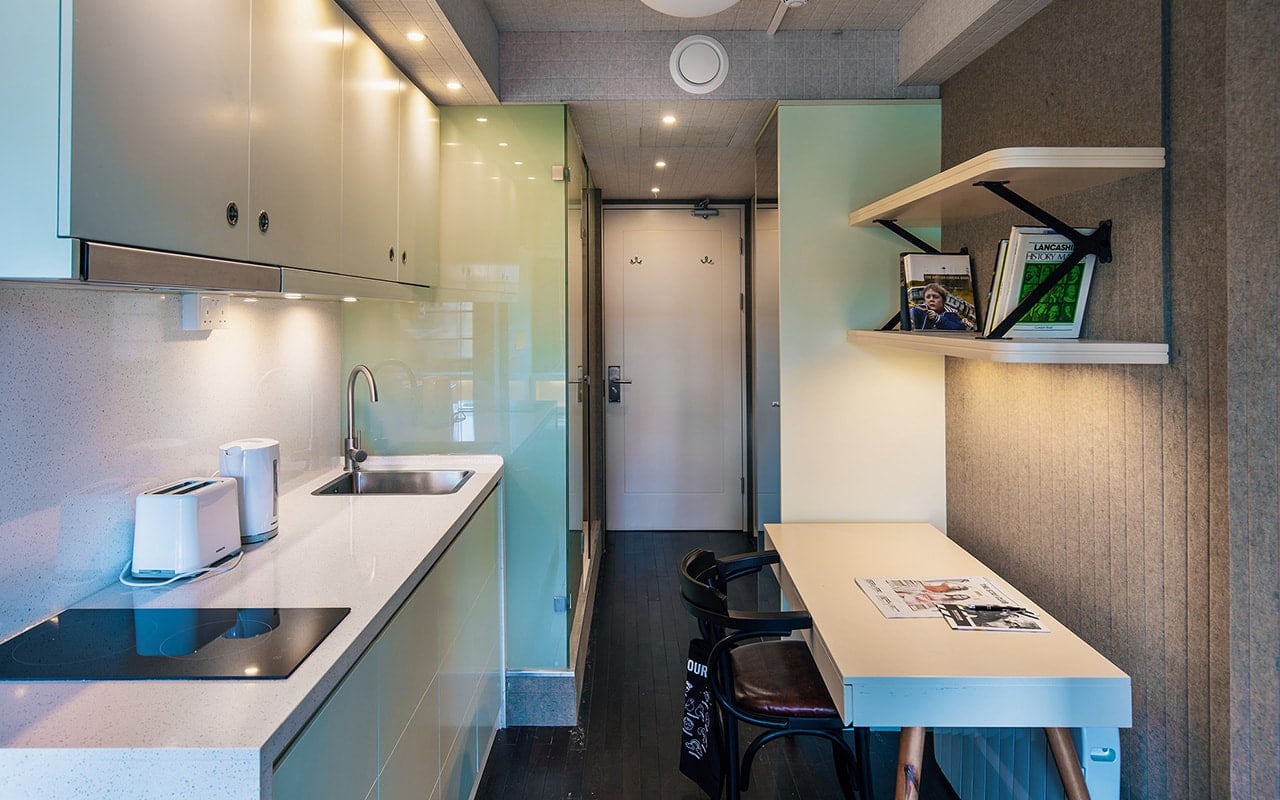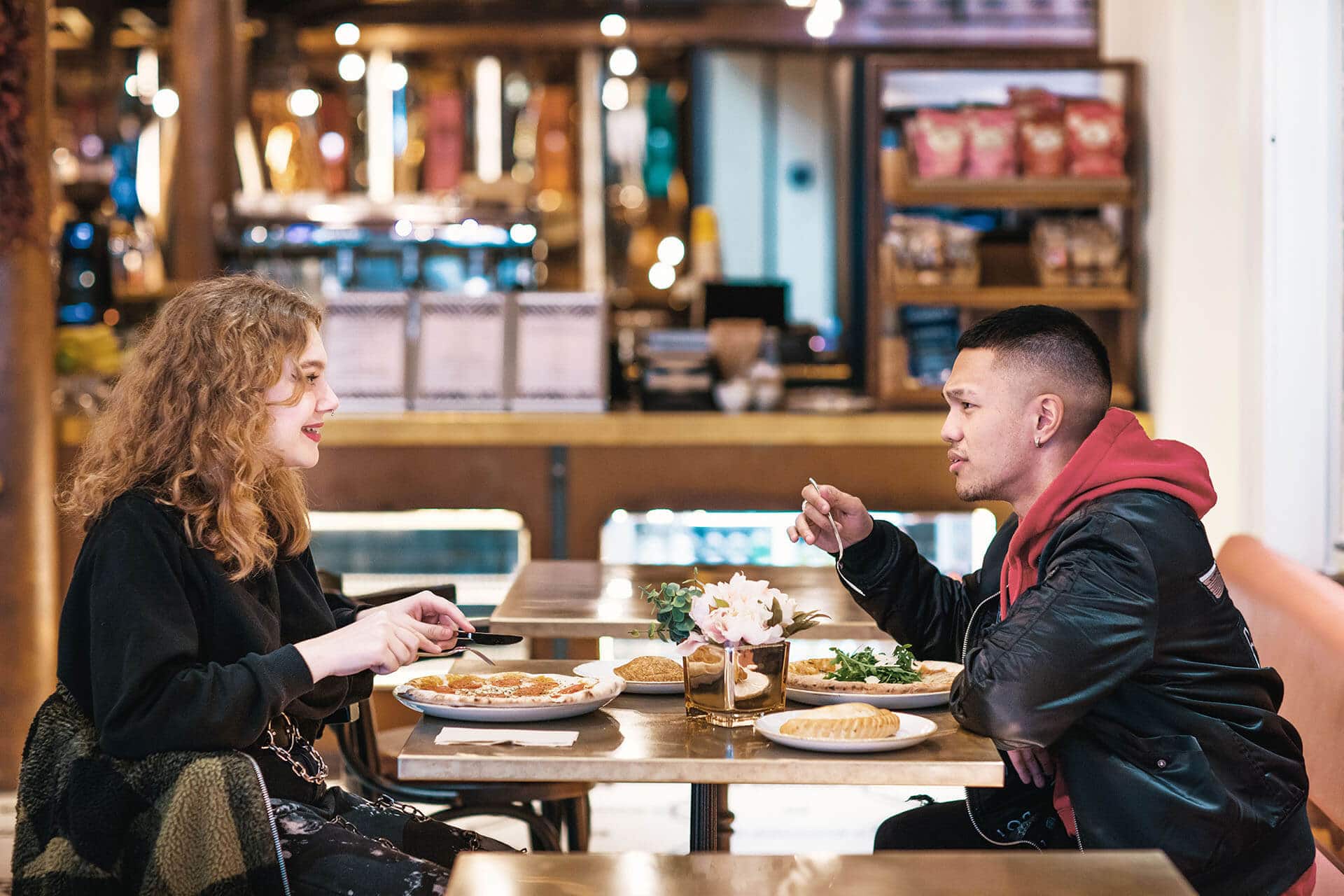 Kentish Town Area
Located in the northwest part of London, Kentish Town is neighbours with the lively Camden Town area, as well as Hampstead, Belsize Park and Holloway. The area is great for students in London's Zone 2, as the Kentish Town tube station has four national rail platforms which will get you directly to many of London's key airports. The Northern Line is also convenient to get to a number of North, East and Central London areas.
Food Places in Kentish Town
Kentish Town has a number of versatile restaurants, with menus offering many dishes from around the world. Read our best restaurants in Kentish Town guide and explore an array of cuisines in and around the Kentish Town area
Kentish Town Nightlife
Home to many great pubs and bars, Kentish Town's exuberant nightlife will excite you. Learn more about life in Kentish Town in our Kentish Town Area Guide.
I've stayed in both the Camden and Kentish Town Stay Clubs for two years in total and, (…), I can honestly say that there is no better place to stay. The stay club didn't just help me to make new friends after moving to a new city but also provided a space that made it feel like home. The installations and common areas are amazing and the staff working in reception is always willing to help you with any issues that might arise during your stay. I've only got a few more months left before I move back to Spain but I'm taking all the unforgettable and unbeatable experiences, memories and friends with me!
London Student Accommodation FAQ & Guides