The British College of Osteopathic Medicine





The British College of Osteopathic Medicine
Established in 1936, The British College of Osteopathic Medicine (BCOM) was the first UK Osteopathic Education Institution to successfully validate and offer an osteopathic honour degree and has achieved Recognised Qualification status 'approval without conditions' by the General Osteopathic Council and Quality Assurance Agency, in the renewal of recognition review for quality in Higher Education for the last three consecutive reviews. Thereon, the college has become a sector leading institution in osteopathic teaching and research.
Practicing a unique naturopathic approach to osteopathy, BCOM's ethos on treating patients encompasses diet, lifestyle, and mental well-being to restore the state of balance within the total bodily function. Welcoming an internationally and culturally diverse mix of students onto a variety of programmes at its North-West London college, BCOM continues to offer students the opportunity to see on average 20% more than the recommended 50 new patients through the degree programme.
A short 18-minute bus ride from BCOM's Finchley Road college and clinic, The Stay Club Camden is ideally placed to provide excellent accommodation options for students studying on short or longer-term programmes at the college.
Student Accommodation Near BCOM
BCOM Accommodation in Camden Town
Find the perfect BCOM accommodation at The Stay Club! Located in zone 2 in Northwest London, it is the perfect spot to live, study & socialise in one of London's most exciting & vibrant boroughs. A 12-minute cycle from Camden to the institution & with the use of the Northern Line, it gives you a 19 -minute commute. What's not to love?!
Student's interested in The Stay Club Camden, enjoy an array of facilities such as an in-house gym, courtyard & classrooms. Book now and enhance your student experience with The Stay Club.
The Stay Club Camden's studio selection includes ensuite, furnished studios with individual kitchenettes. There is a variety of types to choose from, so you can find the ideal fit for you! Browse the available studio types below.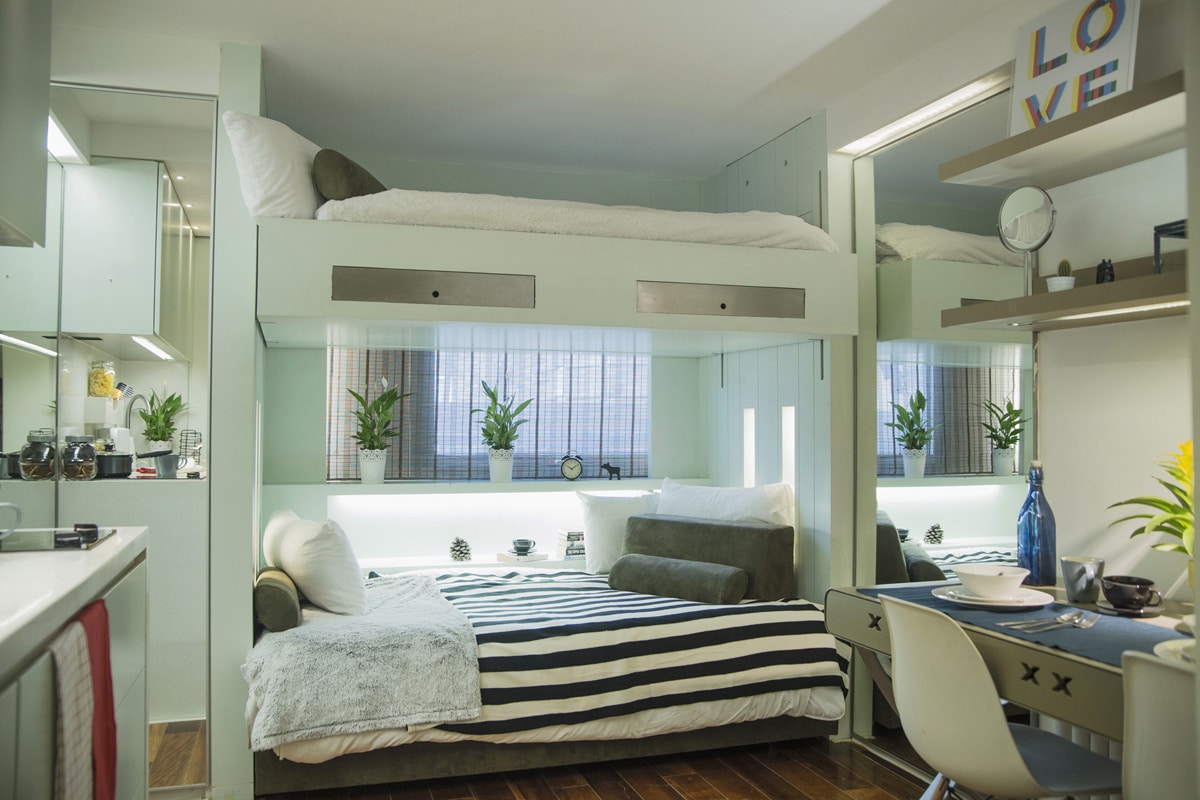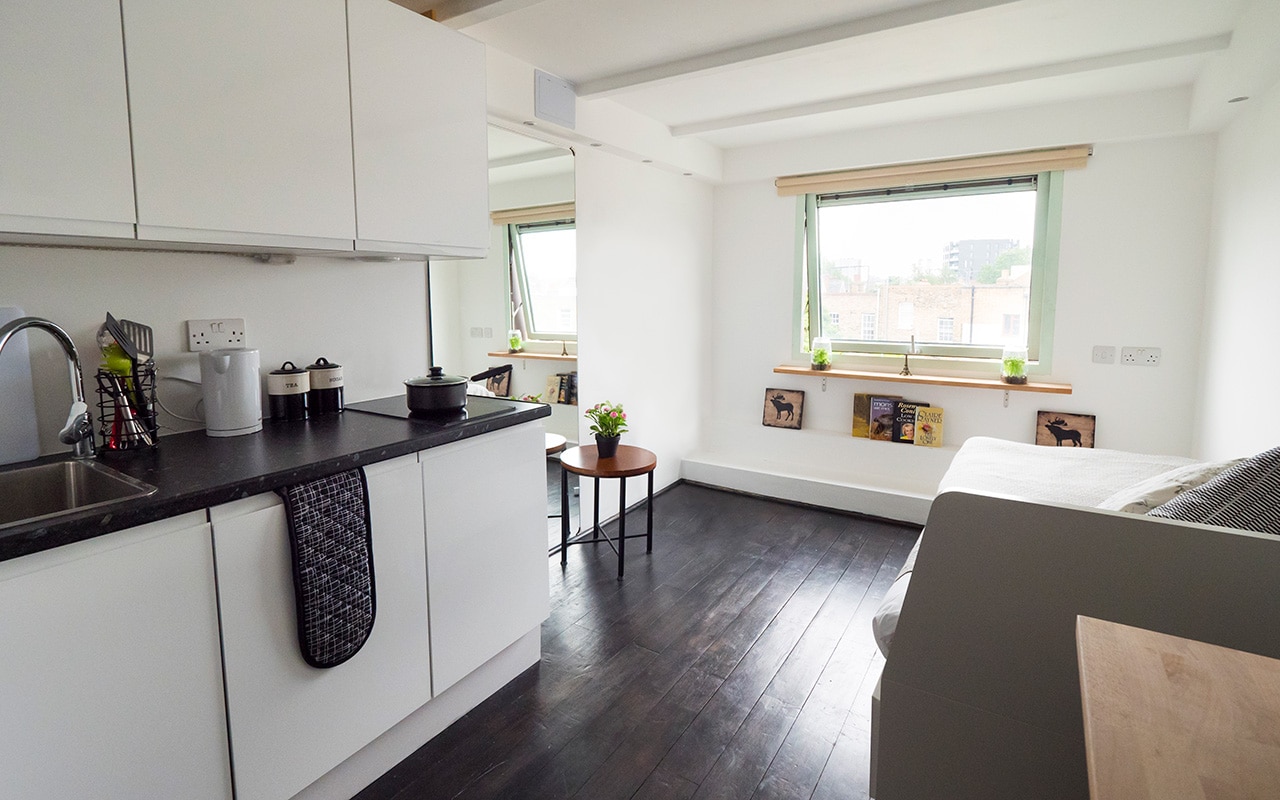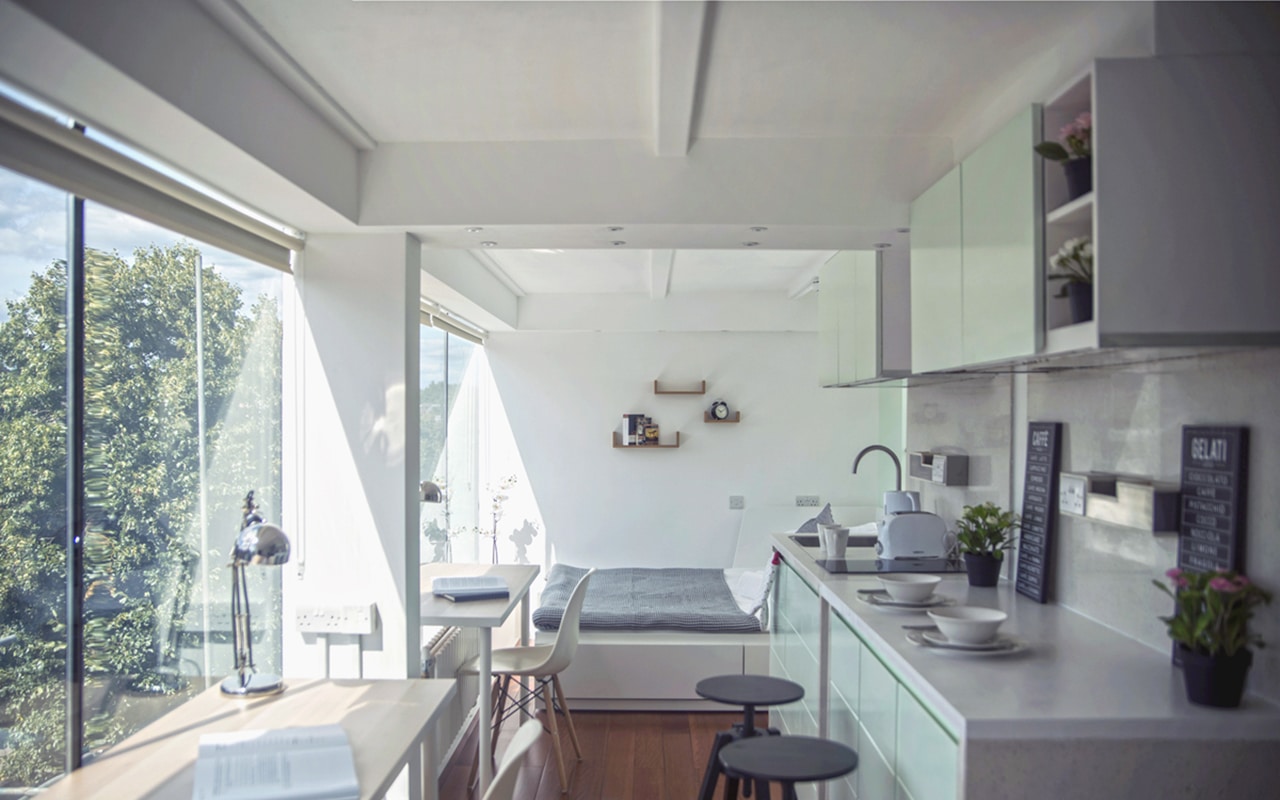 Things to do in Camden
At one of London's hip hotspots, there's no shortage of fun but a ton of amazing things to see & experience. With an abundance of food markets, vintage stores and street art, your senses are spoilt for choice! Commutes to and from Camden are convenient, there are two tube stops sitting on the Northern Line, a few minutes on foot from the accommodation. As well as numerous bus stops dotting Chalk Farm Road that will take you to various parts of the city.
There's no need to worry about your weekend commutes as they are all accessible to you! Check our Camden Area Guide for more information.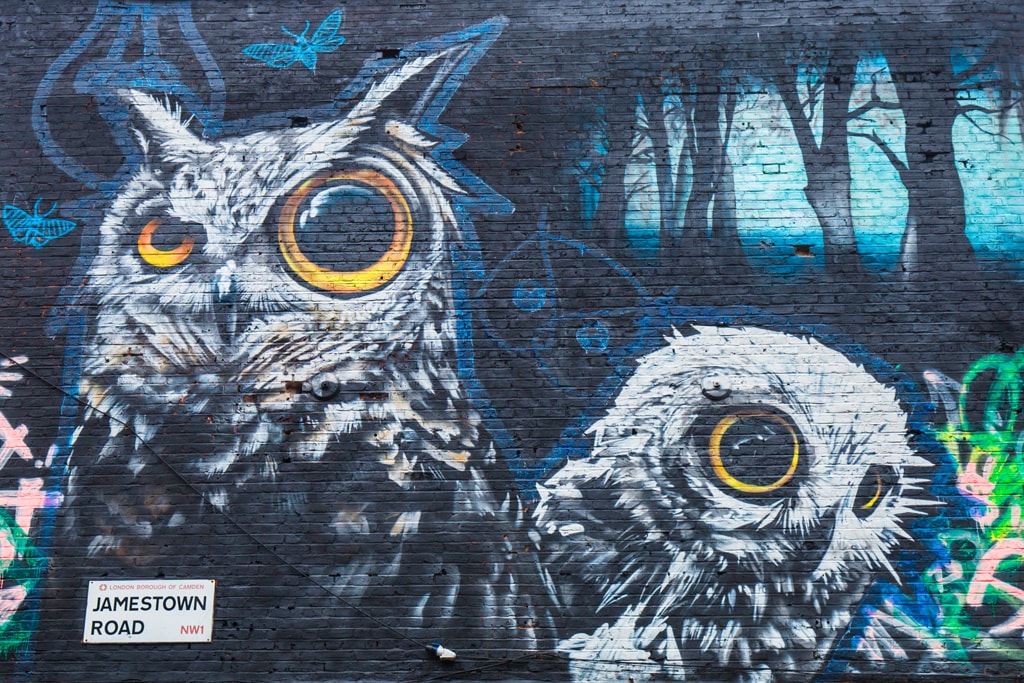 BCOM Accommodation in Kentish Town
Find the perfect BCOM accommodation at The Stay Club Kentish Town! Situated in the Northwest of London, the student accommodation offers a brilliant mix of social spaces, which spans a quirky disco, a cinema which you can book for your individual screenings, as well as a lounge.
There is a 24/7 reception desk to support residents, as well as an in-house café to grab a bite or that much needed coffee before heading to your lecture.
The Stay Club Kentish Town has a variety of studio types for students to choose from, suited for both individual stays as well as for those looking to share. You can expect ensuite studios with an individual kitchenette, as well as a multipurpose desk and lots of storage. Browse through the selection below: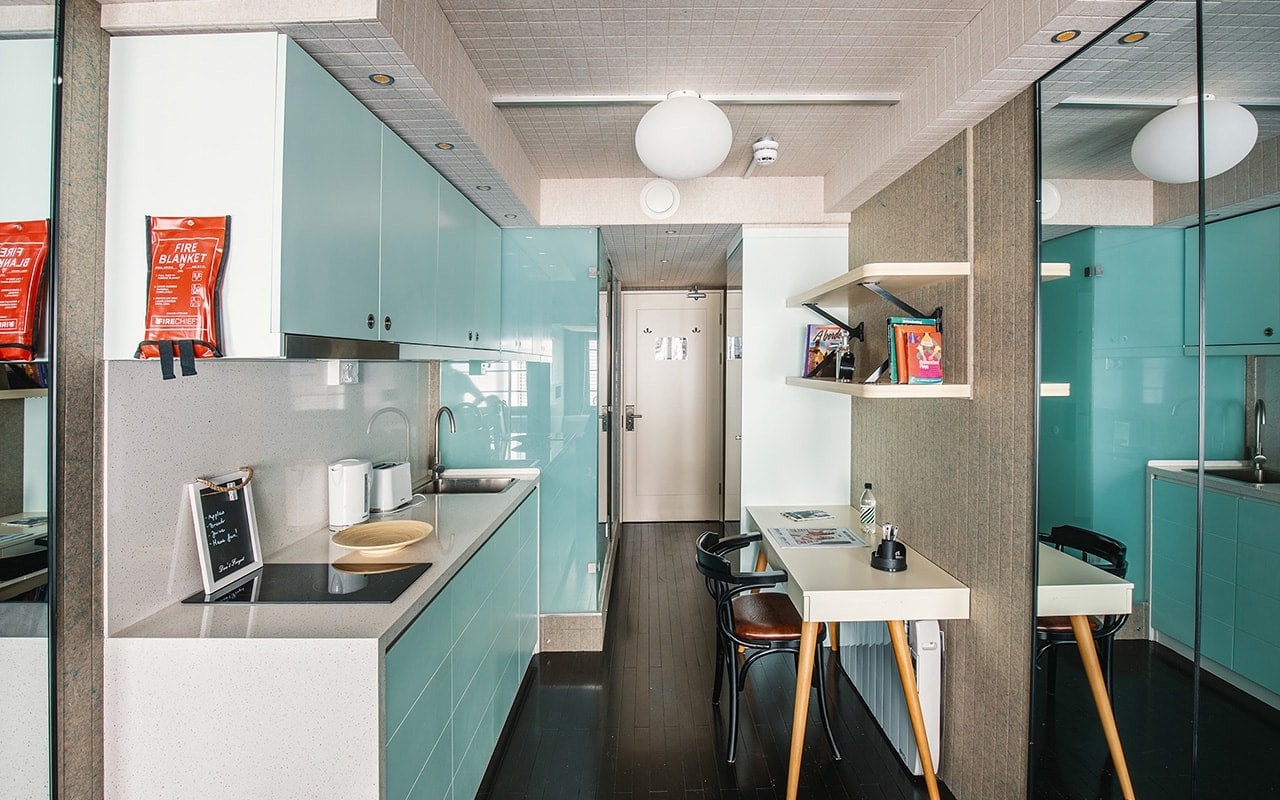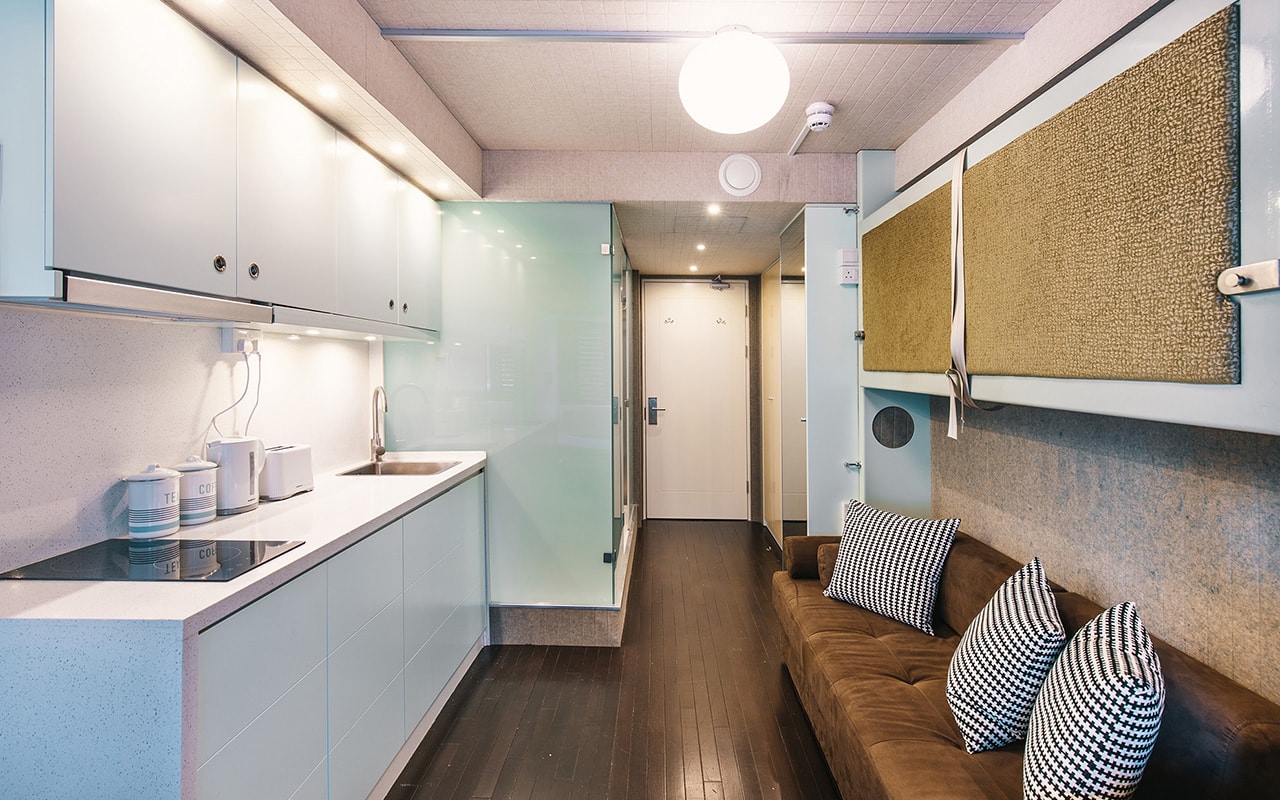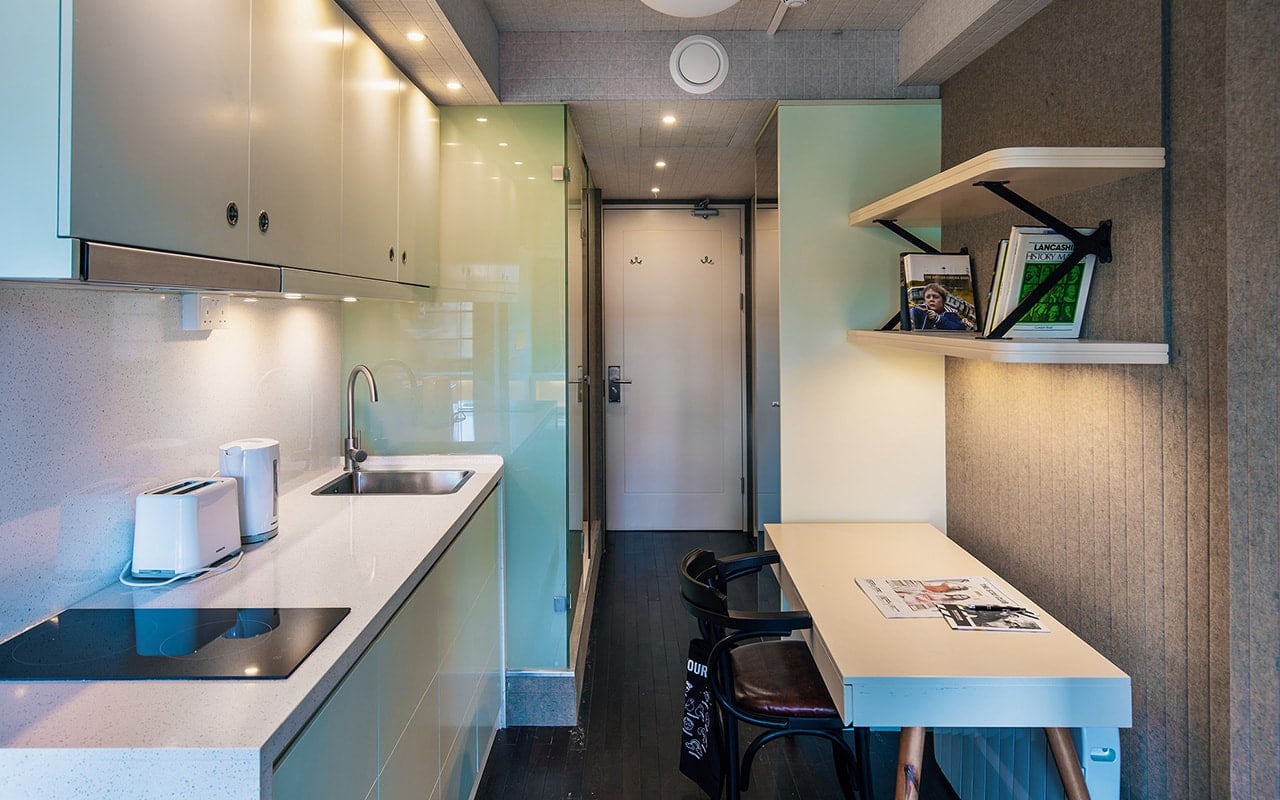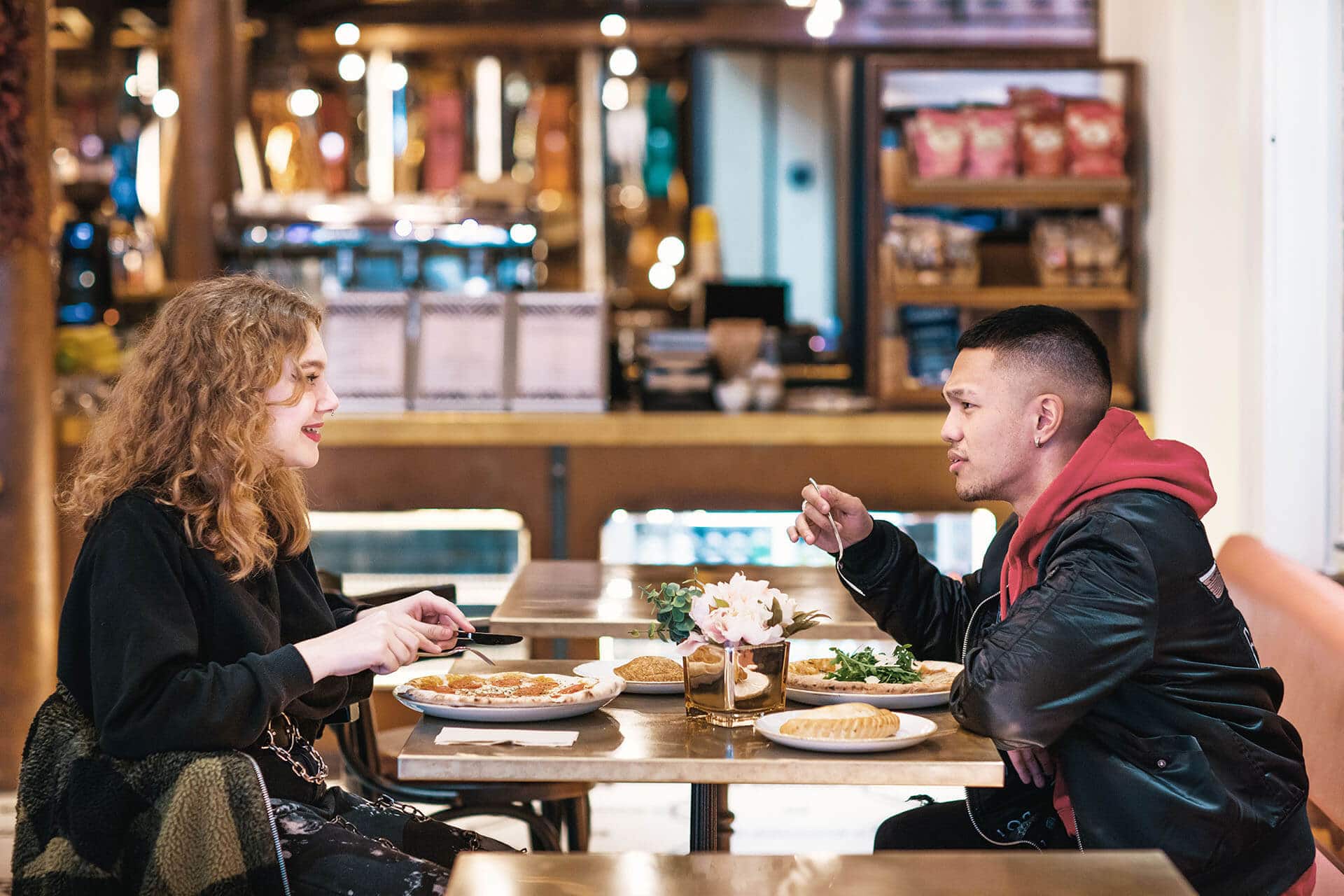 Things to do in Kentish Town
The Kentish Town area offers a lovely combination of eating, drinking and entertainment options. The High Street is filled with stores for your day to day needs, as well as multiple eateries. There is no shortage of restaurants in the area, and we have put together a list of some of our best restaurants in Kentish Town. Kentish Town is also home to many pubs, a number of which have been around for ages. Dive into the best pubs and bars in Kentish Town, or browse through our list of the best bars and pubs in Camden, which are a short walk from Kentish Town.
I've stayed in both the Camden and Kentish Town Stay Clubs for two years in total and, (…), I can honestly say that there is no better place to stay. The stay club didn't just help me to make new friends after moving to a new city but also provided a space that made it feel like home. The installations and common areas are amazing and the staff working in reception is always willing to help you with any issues that might arise during your stay. I've only got a few more months left before I move back to Spain but I'm taking all the unforgettable and unbeatable experiences, memories and friends with me!
London Student Accommodation FAQ & Guides