Student Accommodation near LIBF





The London Institute of Banking and Finance Accommodation
Located in the centre of The City of London, on the north bank of the River Thames between Monument and London Bridge, LIBF is encompassed by the capitals bustling financial district. They offer a range of Undergraduate and Postgraduate courses from Finance Studies to Finance Education. For students in search of calmer surroundings to call home, The Stay Club offers a unique residential experience at one of its local properties – Camden or Kentish Town.
The Stay Club offers student accommodation options in Camden and Kentish Town, which are all located close to the London Institute of Banking and Finance. Less than 30 minutes from the university by direct tube (northern line) you will find both residences offering self-contained studio accommodation combined with excellent facilities, great service, and a thriving student community. Explore the different commute options and the surrounding local area below.
LIBF Student Accommodation Locations
Accommodation in Camden Town
Live, study & socialise in one of London's most exciting & vibrant boroughs based in Northwest London. The Stay Club Camden Town Accommodation is a short walk from Camden Town, where you can catch the Morden Northern line to Embankment Station, where you change on to the Tower Hill Northern Line heading to Momument, a short walk away from the university campus. Alternatively, other routes of communute include a 26 - 30 minute bike ride from the accommodation straight to campus, providing an easy commute making your daily jouneys hassle-free. The Stay Club Camden offers residence many useful facilities such as an in-house gym, laundry room, spacious classrooms to study, a courtyard, and a 24/7 help desk to support our residents.
Rooms Available and Prices
The Stay Club Camden offers a varied selection of accommodation options including ensuite studios with an individual kitchenette, ideal for both individual stays as well as sharers. With prices starting from £306/w, browse the options below: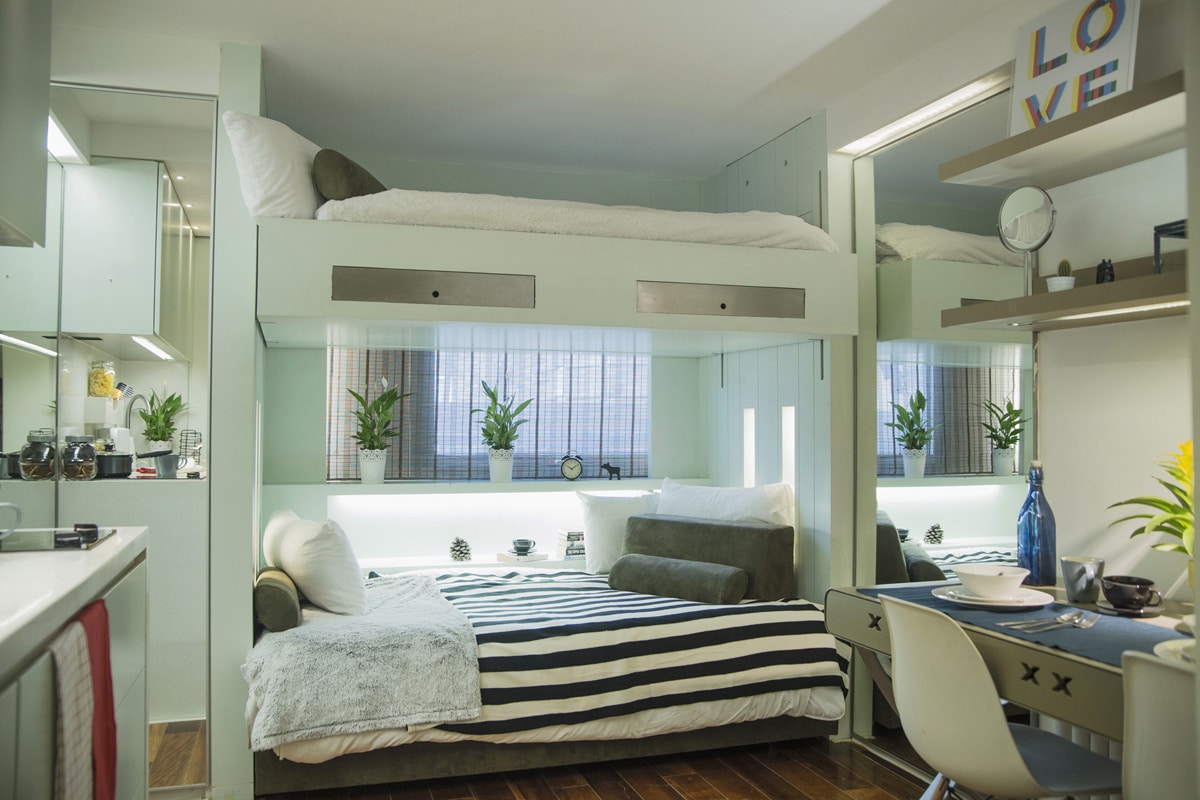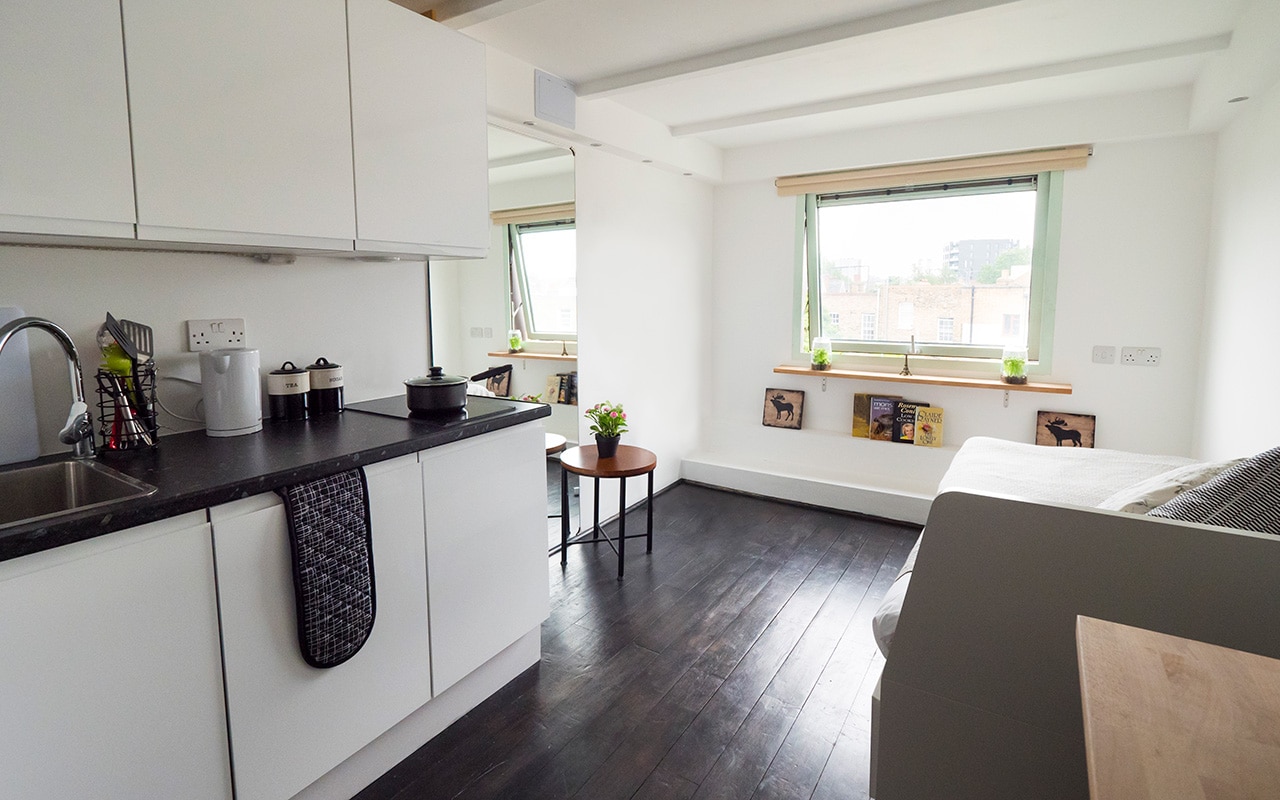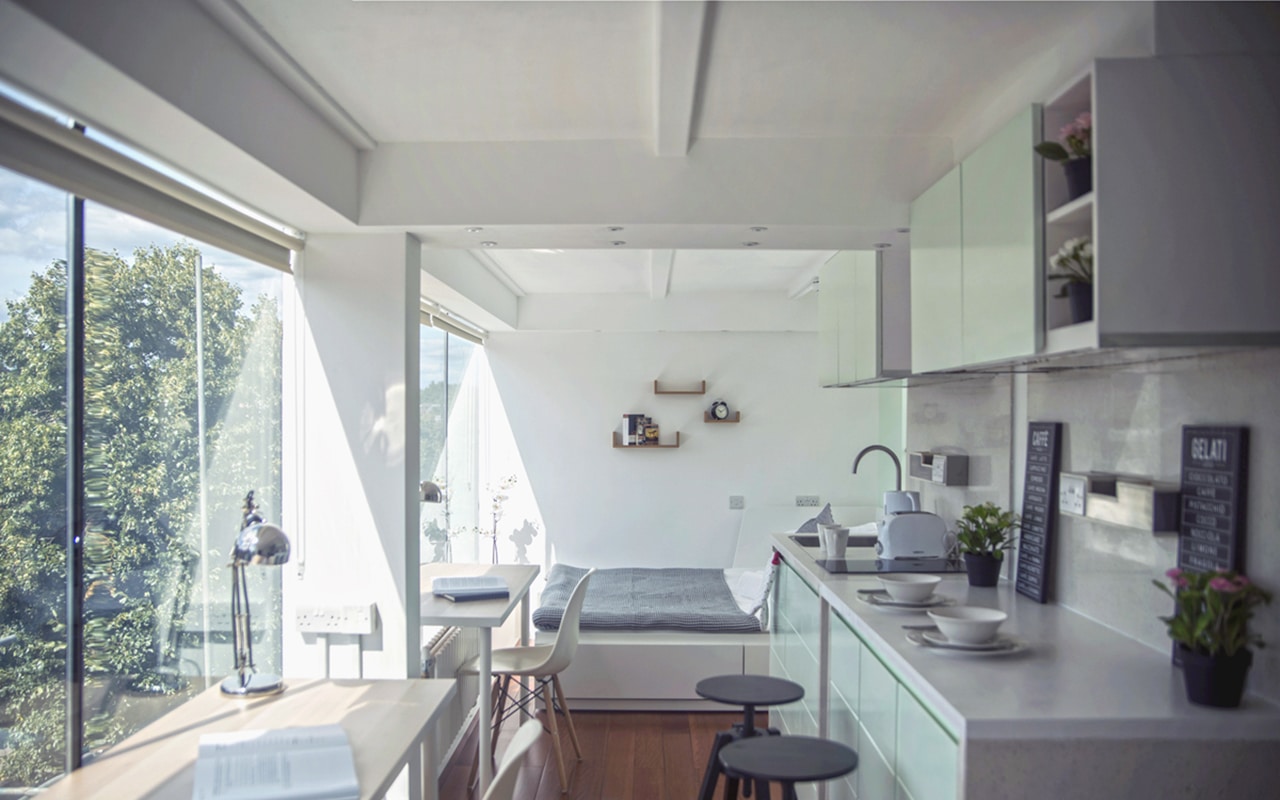 Camden Area
Camden Town is an area of Northwest London, and an exciting weekend destination for Londoners and tourists. From picturesque Regent's Canal to beautiful Primrose Hill with the park treating visitors to stunning views of London's skyline, there is plenty to see within walking distance from Camden too.
Things to do in Camden
Camden has a great mix of places & activities to accommodate both your day to day needs as well as provide exciting weekend plans! There is a large supermarket, just seconds away from the accommodation and within a ten-minute radius you are able to find anything from restaurants, bars & pubs.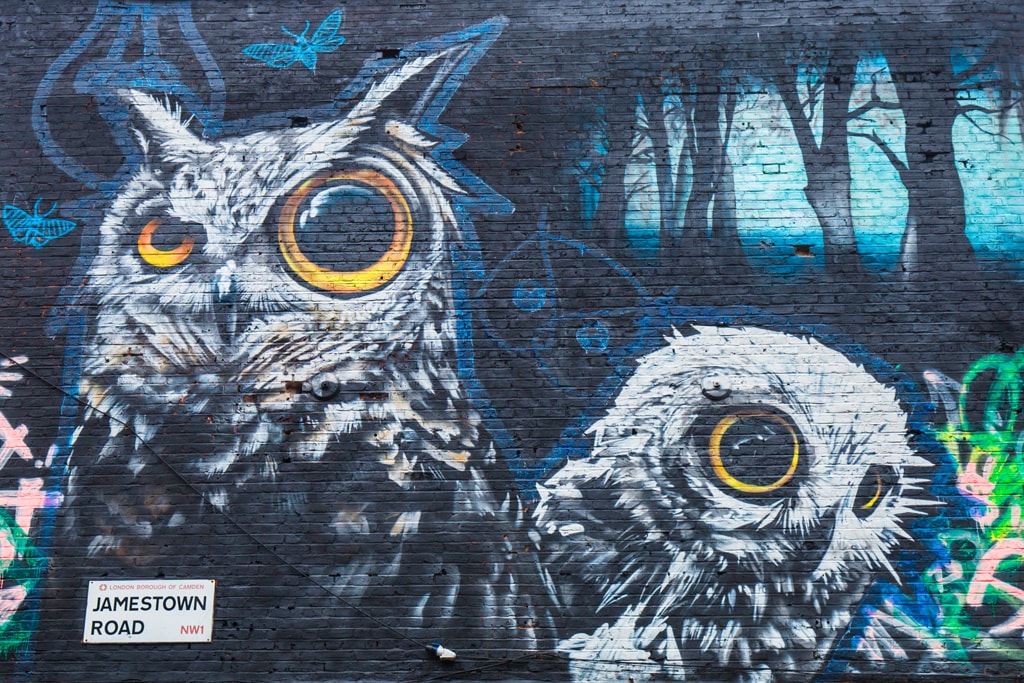 Accommodation in Kentish Town
Discover your ideal accommodation at The Stay Club Kentish Town. Just minutes away from the northern line and with a multitude of transport links, your daily commutes are easy, comfortable & accessible! Alternaitvely, other routes of transport including a 26 - 30 minute bike journey from the accommodation to campus, provides an easy and hassle-free commuting option. Our premium site offers residents useful facilities such as an in-house gym, laundry room, spacious classrooms to study, a cinema, and a 24/7 help desk to support our residence.
Rooms Available and Prices
At The Stay Club Kentish Town, residents benefit from a selection of social spaces, including a disco, cinema, gym and more. There is a range of ensuite studios available with prices starting from £308/w, which you can browse below: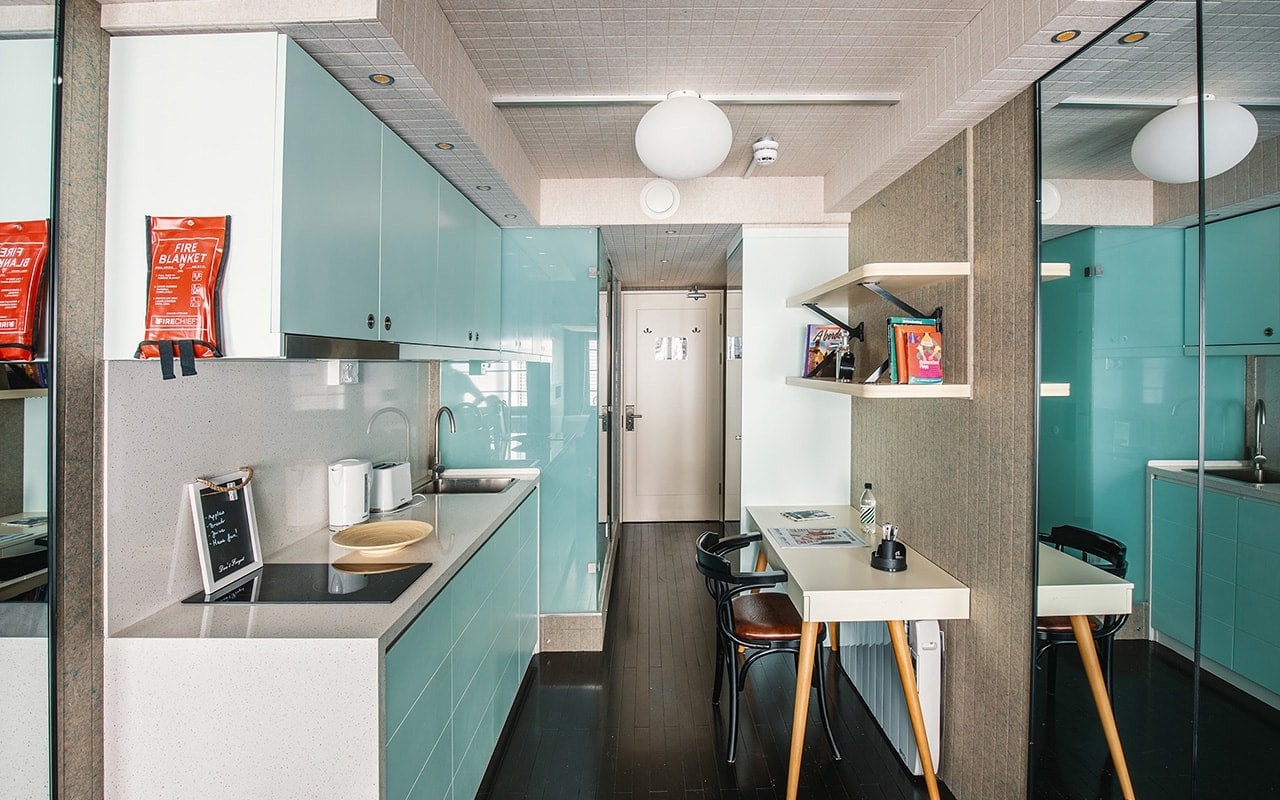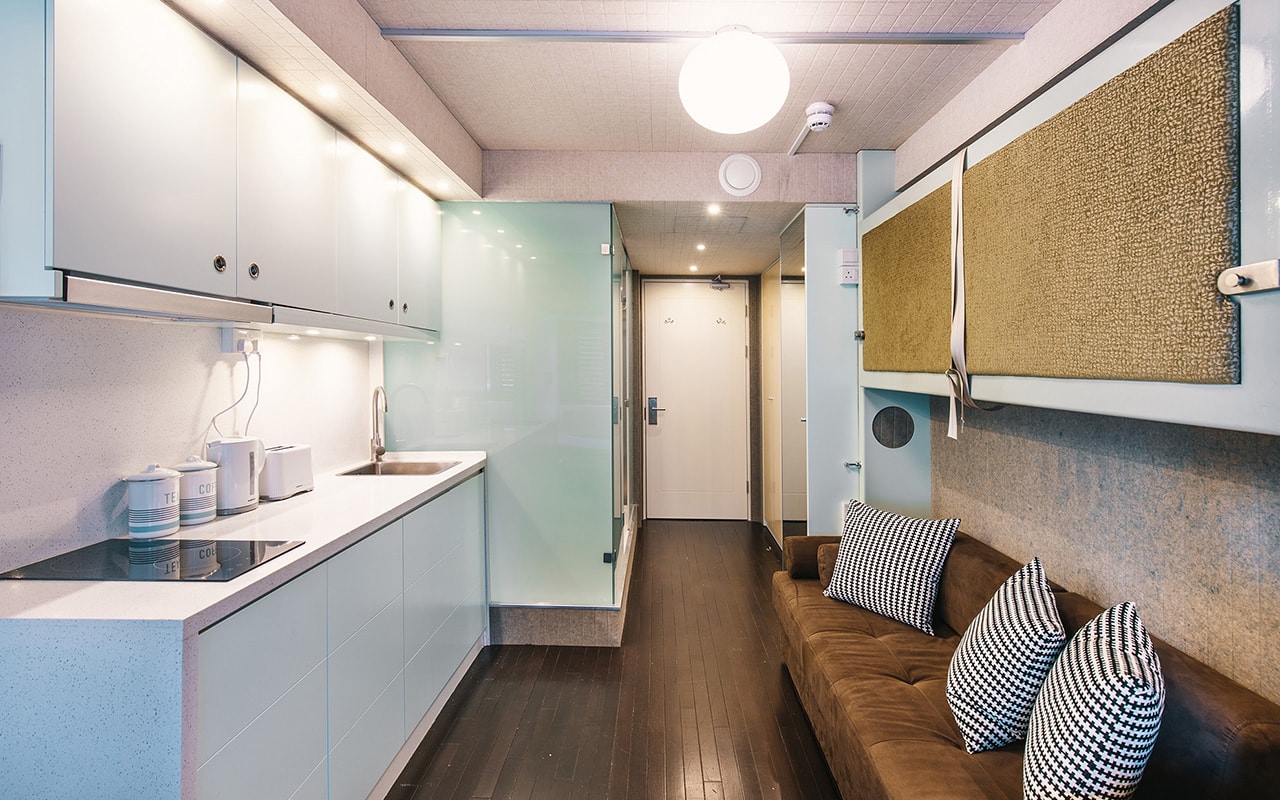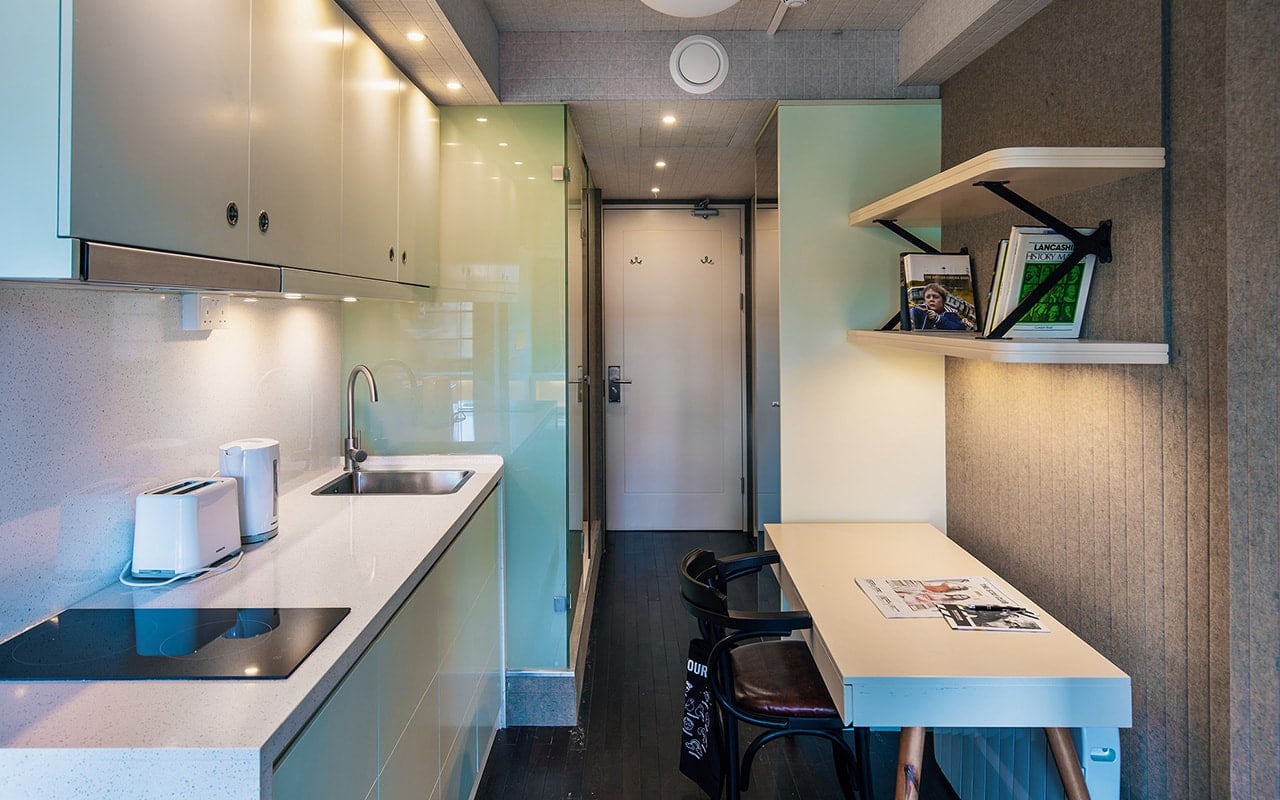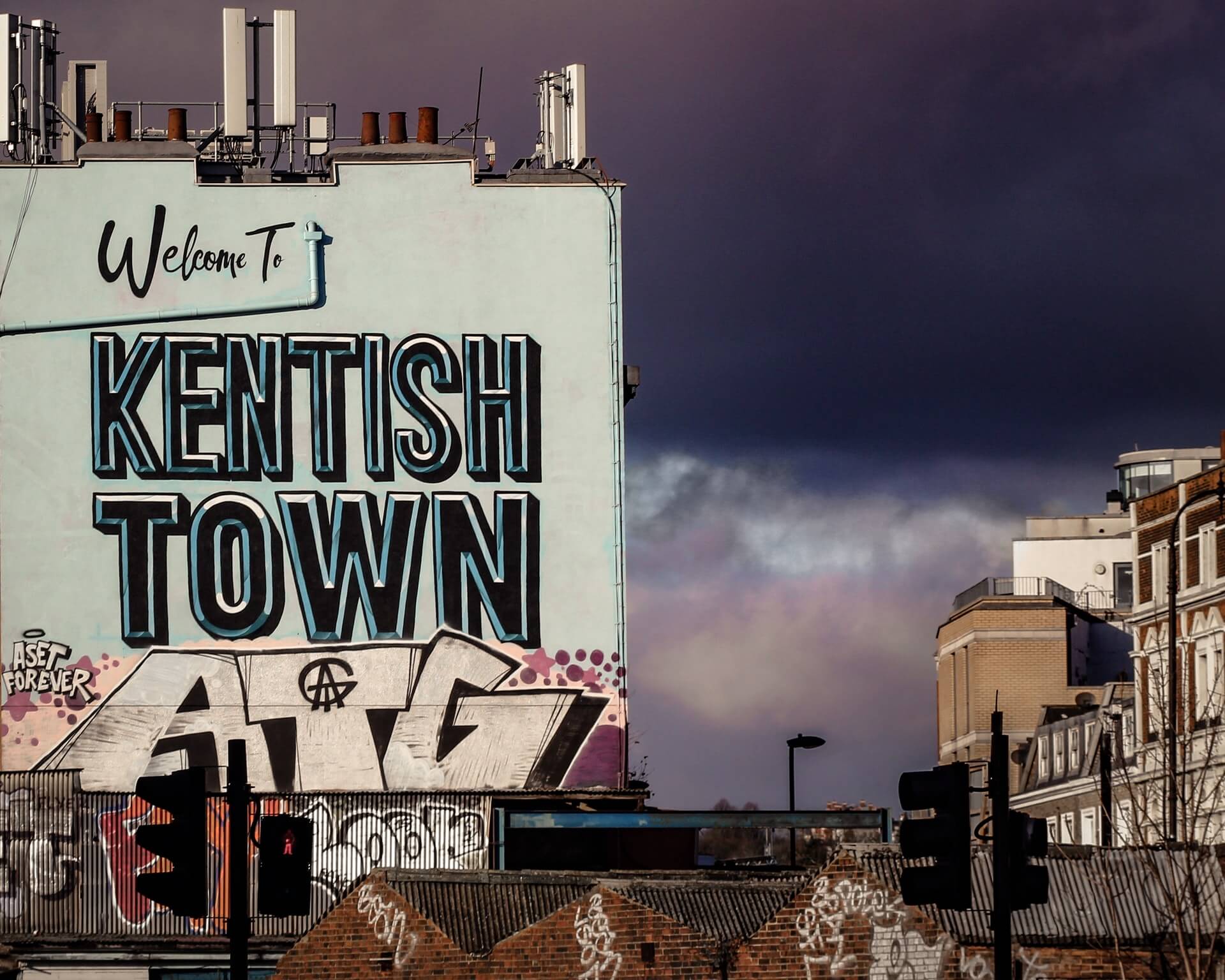 Kentish Town Area
Located in the northwest part of London, Kentish Town neighbours with the lively Camden Town area, as well as Hampstead, Belsize Park and Holloway. The area is great for students in London's Zone 2, as the Kentish Town tube station has four national rail platforms which will get you directly to many of London's key airports. The Northern Line is also convenient to get to a number of North, East and Central London areas. Plus, Camden is a mere ten-minute walk from our LIBF student accommodation.
Food Places in Kentish Town
Kentish Town has a number of versatile restaurants, with menus offering many dishes from around the world. Read our best restaurants in Kentish Town guide and explore an array of cuisines in and around the Kentish Town area.
Kentish Town Nightlife
Home to many great pubs and bars, Kentish Town's exuberant nightlife will excite you. The O2 Forum is an 8-minute walk from The Stay Club, offering a lively music & events schedule. The area's abundance of restaurants is always a plus when it comes to student life. Learn more by reading our Kentish Town Area Guide.
I've stayed in both the Camden and Kentish Town Stay Clubs for two years in total and, (…), I can honestly say that there is no better place to stay. The stay club didn't just help me to make new friends after moving to a new city but also provided a space that made it feel like home. The installations and common areas are amazing and the staff working in reception is always willing to help you with any issues that might arise during your stay. I've only got a few more months left before I move back to Spain but I'm taking all the unforgettable and unbeatable experiences, memories and friends with me!
London Student Accommodation FAQ & Guides