Private Student Accommodation in London
Finding private student accommodation in London is an exciting yet challenging phase in your life. Here, you'll find more about our rooms, our private student accommodation locations, and why The Stay Club is the ultimate London stay for undergraduates and international students.
Whichever location you choose, you can expect a modern, safe and welcoming atmosphere where students live, study, socialise and enjoy the very best of London. Our private student accommodations are located close to all major universities and London's most famous landmarks. Perfect for international students exploring the city for the first time.
Rest assured, whilst staying in our London student accommodation all your utility bills are included in the cost and will not change during your stay.
Private Student Accommodation Rooms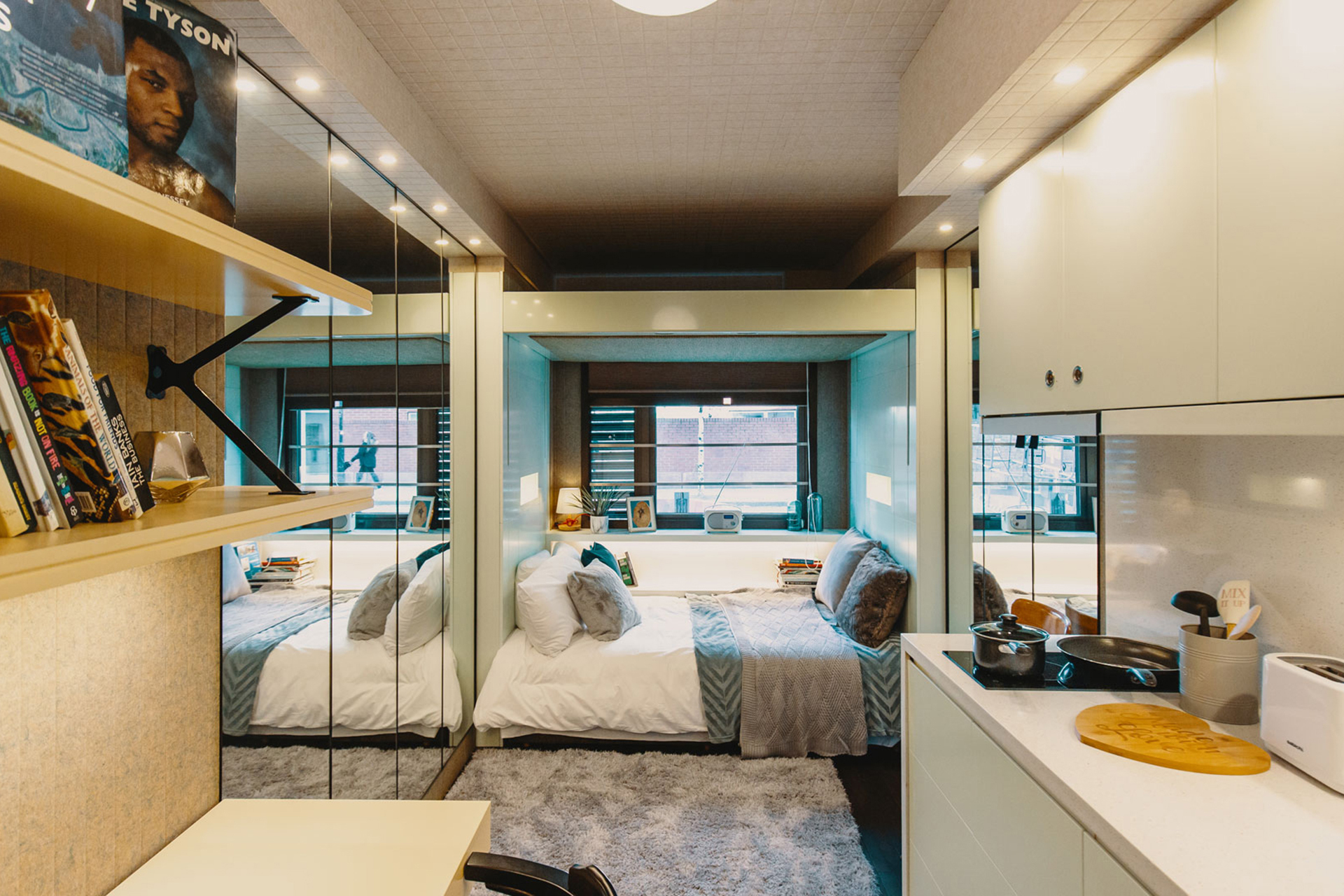 Studio
Studio rooms come fully equipped with all the facilities needed for your stay. These are the standard rooms with enough space and storage. We also offer Compact Studios if you prefer something cozier!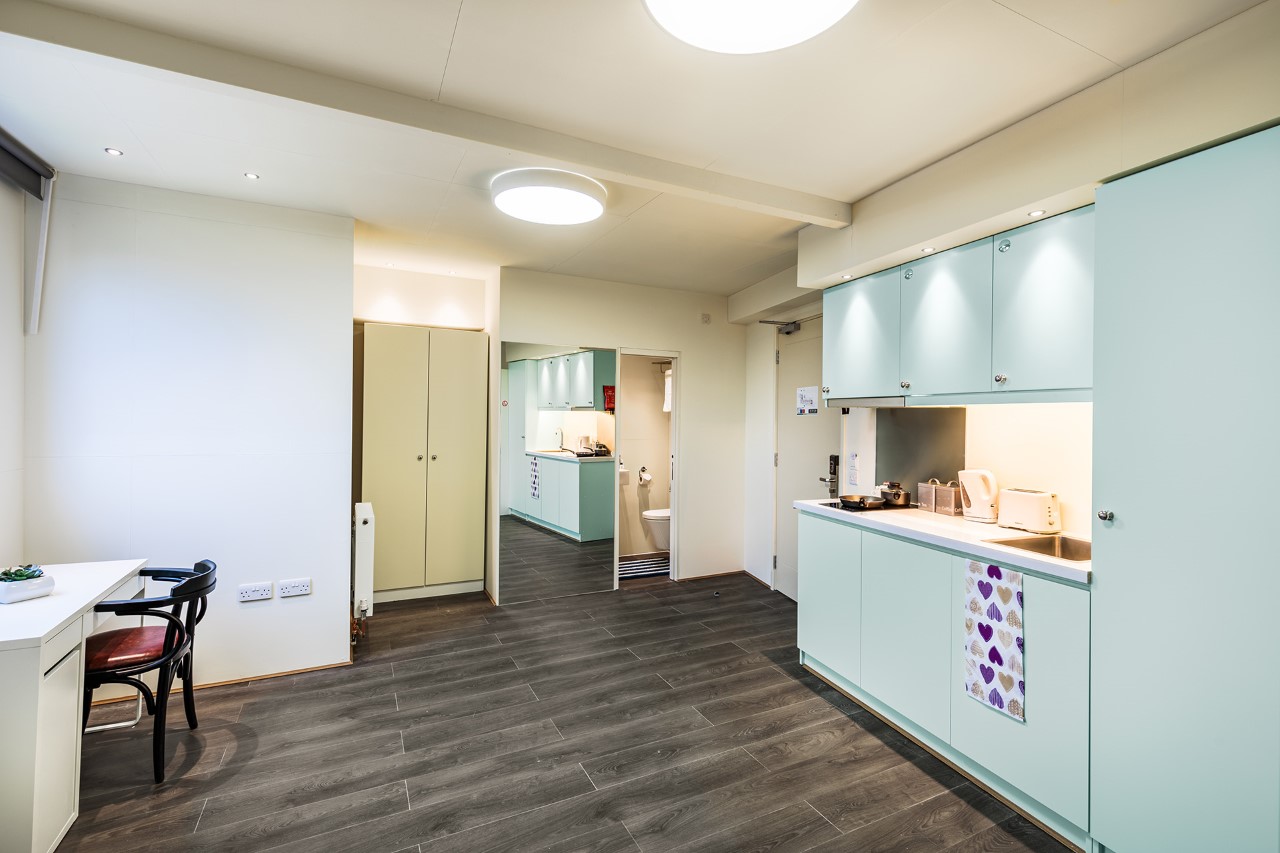 Suite
Our suites are perfect for people who enjoy spacious separated areas within the room. These type of rooms come fully equipped as the studios. These rooms are ideal for single occupancy and couples.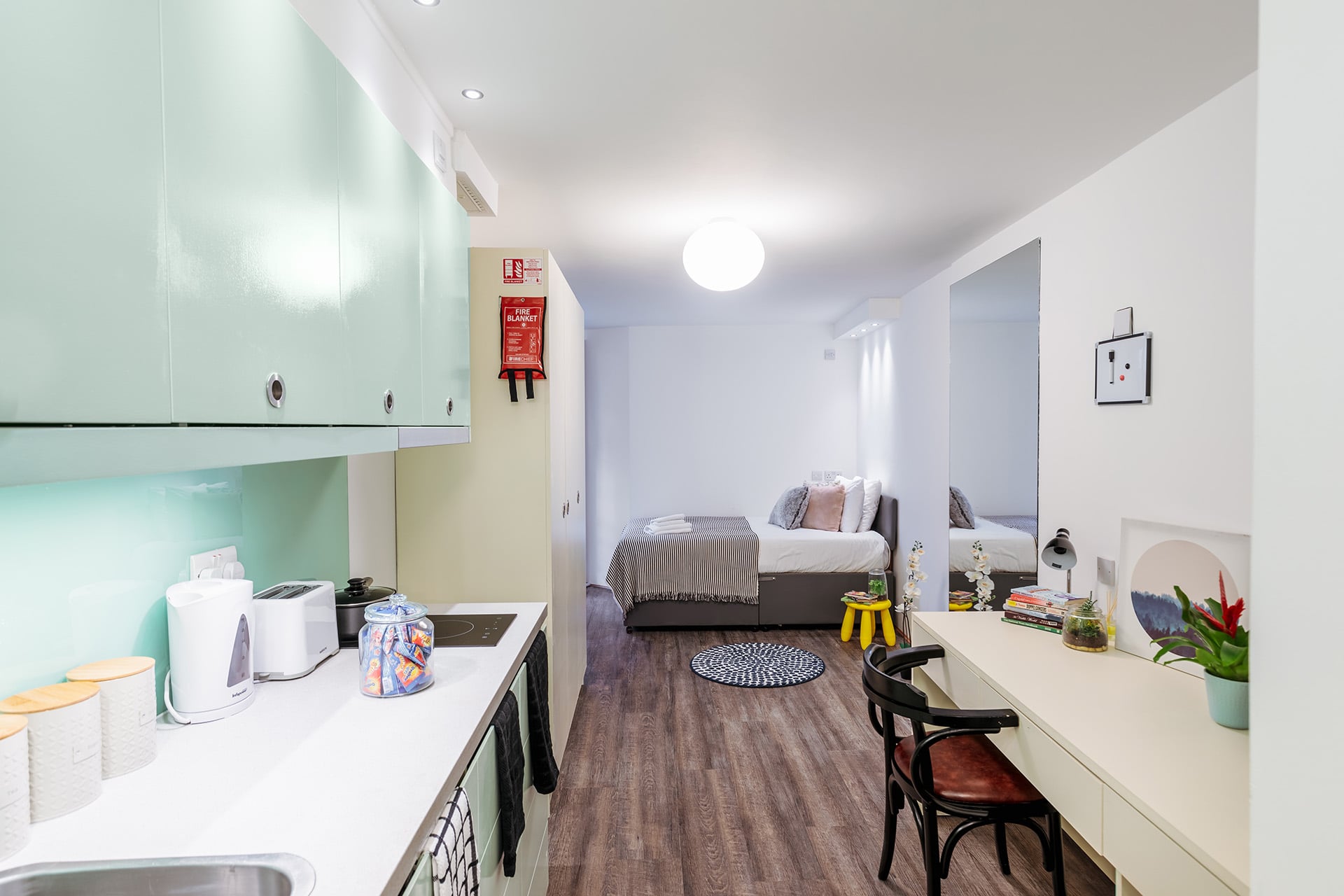 Premium Studio
Our premium studios are extra spacious rooms that come fully equipped with everything you need during your stay. The premium studios offer roomy private accommodation for one or make viable options to share.
Accessible Studio
Accessible studios feature all the same facilities as outlined in the previous rooms except all surfaces are lowered to provide ease of access along with an adjustable bed. The accessible studio is wheelchair friendly.
Private Student Accommodation in London
STAY CAMDEN
Camden is the multicultural heart of London and one of its most vibrant boroughs. Truly unbeatable in its location and diversity, it is the perfect place for student accommodation. Choose from our private studios or premium suites and get ready to experience the very best of London.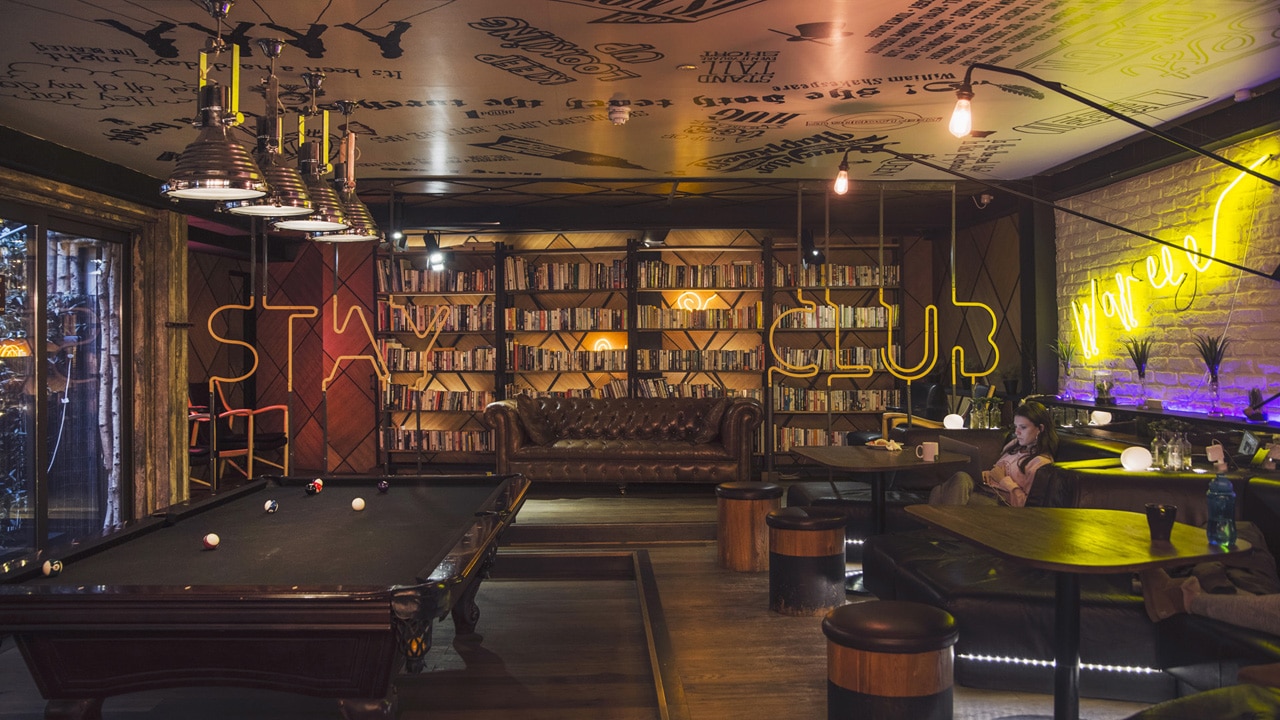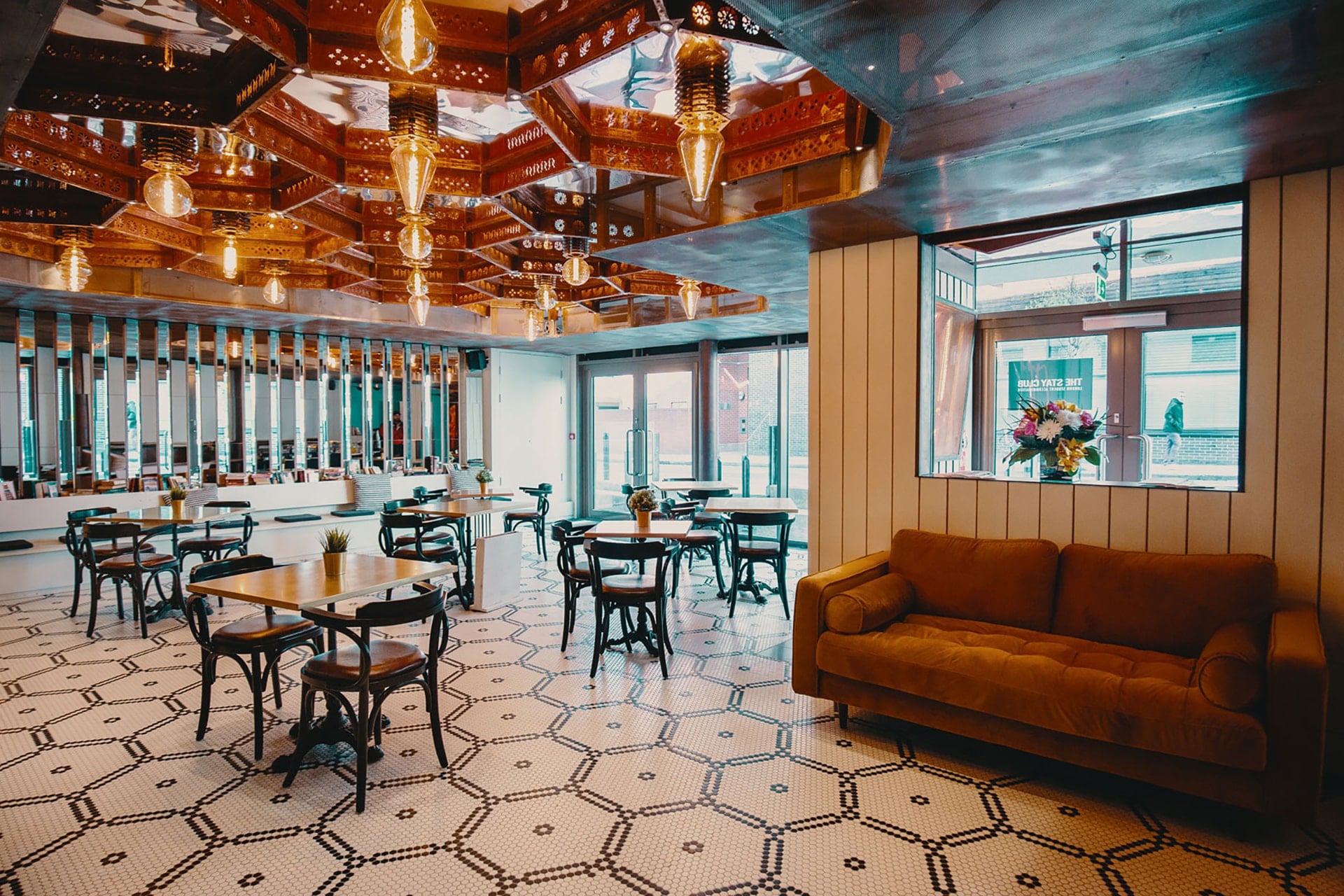 STAY KENTISH TOWN
This part seven, part three storey building provides a mix-use student accommodation in London with outstanding facilities, warehouse use at basement and ground floor levels and a coffee shop. The building provides London students with a cinema, disco, gym and spacious social areas.
Student Accommodation in London FAQ
When should I start looking for my student room in London?
It's great to start looking for student accommodation in London as soon as you decide you want to go to uni here. This gives you longer to do your research and find the best-suited accommodation for you.
You don't need to place a booking until your place at the university you applied for has been confirmed. We can help you with your booking and we have plenty of information on our website that tells you everything you need to know about our London locations and local amenities.
What should I think about when booking student accommodation in London?
When booking student accommodation in London you should firstly think about how far the location is away from your university. Next, consider if you want an en-suite or studio room, your budget, the room and bed size, local amenities, and if there are social spaces and all the facilities you'll need.
What are the requirements for booking London student accommodation?
All residents that want to book with us must be accepted on a full-time higher education study programme at a London institution for the full length of their stay. And you must be able to provide evidence of this upon arrival.
Please note: if you're staying at our Camden or Kentish Town accommodation, you must be enrolled at a London institution with a campus in one of the following boroughs: Barnet, Brent, Camden, City of London, City of Westminster, Haringey or Islington.
How can I book student accommodation in London with The Stay Club?
There are three different ways you can book with us. You can use our online booking system, email us at info@thestayclub.com, or call us at +44 (0)207 267 7774 (Ext. 1).
How much does student accommodation in London cost?
The cost of living as a student all depends on where you stay and what type of room you want. To give you an idea of the cost, our Kentish Town student accommodation in London offers studio rooms from £322 PW, premium studios from £339 PW, suites from £439 PW and accessible studios from £303 PW. The onsite laundry facilities are chargeable. Make sure you visit each location page for more pricing information.
How much should I expect to pay for bills living as a student in London?
When you book a student room with us, all your bills are included in the price of the room. And this cost will not change during your stay. So, you don't have to worry about external factors such as the cost-of-living crisis. Please note, if you want to watch live TV in your room, you will need to purchase a TV license.
How do I pay for my student room?
After you've chosen your room type and contract length, you'll receive an email with your reservation details. It'll contain instructions on how to pay your advance accommodation fee and sign your booking Terms & Conditions with payment instructions (you must complete it within 48 hours).
Your advanced accommodation fee = one week' rent. For example, if your weekly accommodation fee is £300 per week, your advanced accommodation fee is £300. You'll need to make this payment to secure your reservation and it's included in your total accommodation fee. It will not be refunded if your agreement expires or if you move out.
Can I view your student accommodation before moving to London?
Of course, you can! Email us at e-mail info@thestayclub.com to book a tour and room viewing. They are available at our student accommodation locations from 09:00 – 18:00, Monday – Sunday.
Your preferred student room may not always be available to view, but we will show other examples of our showrooms so you can get a feel of what it would be like living with us.
What are the best areas in London for students to live in?
We have properties in Camden Town and Kentish Town, they are both fantastic places to live for students. With plenty of universities close by, transport links and things to do at the weekends – we're sure you'll enjoy student life here.
Why do we offer the top international student accommodation in London?
Living with us has everything you need. We have a variety of modern rooms that are fully furnished, utility bills are included, and there are many on-site facilities such as cool study spaces and gyms. Expect a lively, creative culture where you can feel at home and thrive at university. For more information, visit International Student Housing in London.
London Student Accommodation Guides
I've stayed in both the Camden and Kentish Town Stay Clubs for two years in total and, (…), I can honestly say that there is no better place to stay. The stay club didn't just help me to make new friends after moving to a new city but also provided a space that made it feel like home. The installations and common areas are amazing and the staff working in reception is always willing to help you with any issues that might arise during your stay. I've only got a few more months left before I move back to Spain but I'm taking all the unforgettable and unbeatable experiences, memories and friends with me!